Parts of Business Plan and Definition
The parts of business plan and definition refer to the governing document of your company and the elements it should include. 3 min read
The parts of business plan and definition refer to the governing document of your company and the elements it should include. The business plan thoroughly describes your company's purpose, structure, and goals for potential partners, stakeholders, and investors.
Purpose of a Business Plan
Your business plan will be informed by the specific goals for your business. The more complex your product or service, the more complex and detailed your business plan must be. If you are using the business plan to seek investors, you'll need to provide a thorough explanation of your concept and how it fits into your industry.
Once you've drafted a plan, show it to colleagues, partners, and mentors you trust. They can provide an objective view of the business plan and indicate areas where you may need to provide more thorough information.
Executive Summary
This is the first section of your business plan and provides a quick overview of what you want to accomplish with your company. This should comprise the mission statement followed by a description of the services and/or products you provide. Use this basic outline:
Description of the business
Products/services
Market/competition
Goals and objectives
Owner and executive qualifications
Funding information
Cash and earnings projections
Company Description
A more involved company description should follow the executive summary. This section details the business's key information and examines the market segment you want to capture. The company description is the "meat" of your business plan and should include information about:
The name of your business
The business location
The type of business entity (proprietorship, corporation, or limited liability company (LLC))
How your company is different from its competition
Growth and success factors
How the products and services you offer will solve a problem or fill a need for your desired audience
This is also where you should include operational details such as your hiring plan for the first year or two in business with job classifications and duties. You should also indicate the type of facility you will need for operations and where it will be located.
Market Analysis
This section will demonstrate your understanding of your specific market as well as your industry as a whole. Include the following information:
Description of your target market
Overview of industry projection
List of all competitors with business analysis of each
Product and Service Information
Describe the products and services your business will offer, providing enough detail for those who may be unfamiliar with your industry. Indicate whether you will need to patent your product idea and/or whether a patent application is pending. You should also indicate other steps you've taken to protect intellectual property such as your business name, product names, logo, and branding identity.
If you are manufacturing a product, include information about the materials you'll need and your suppliers for those materials as well as the production process.
Financial Projections
This section demonstrates your plan to make a profit using realistic numbers with a basis in research. Although your ideas are important, you'll also need to show that you will generate enough cash flow to capture a significant market share. Elements this section of your business plan should address include:
Initial operating costs
First-year cash flow and sales projects
Personal expenses
Start-up and growth financing
Business bank accounts and/or credit lines
Projected timeline to a positive cash flow
Management Information
A strong management team will inspire confidence in potential lenders, investors, and partners. The purpose of this section is to make your people shine by highlighting their unique strengths. This part of your business plan should include answers to these questions:
Who are your company-level and department-level managers?
What are their qualifications?
How many full-time and part-time managers do you need?
How many employees will each manage and what are their responsibilities?
How will you fund wages and benefits?
What are your plans for employee training and mentorship?
Additional Information
Complete your business plan with supplemental information that will strengthen your case. Finish with a summary that restates the highlights of your plan and indicates your determination to succeed as a business owner. Attach supporting documents such as licenses, permits, patents, product diagrams, building blueprints, and letters of support from consultants and/or your accountant and attorney.
If you need help with creating a business plan, you can post your legal need on UpCounsel's marketplace. UpCounsel accepts only the top five percent of lawyers to its site. Lawyers on UpCounsel come from law schools such as Harvard Law and Yale Law and average 14 years of legal experience, including work with or on behalf of companies like Google, Menlo Ventures, and Airbnb.
Hire the top business lawyers and save up to 60% on legal fees
Content Approved by UpCounsel
Creating a Business Plan
Service Business Plan
How to Make a Business Plan Format
Details of a Business Plan
Business Plan for Existing Company
Business Description Outline
Sample of a Good Business Plan
IT Company Business Plan
LLC Business Plan Template
Purpose of Business Plan Sample: Everything You Need To Know
Top 10 Components of a Business Plan
Whether you're planning to open a shop that makes the best coffee or you want to sell eco-friendly office supplies, you'll need to explain why your business is necessary and how it'll differ from its competitors. That's where your business plan comes in. It provides investors, lenders and potential partners with an understanding of your company's structure and goals. If you want to gain the financial autonomy to run a business or become an entrepreneur, a financial advisor can help align your finances.
1. Executive Summary
Your executive summary should appear first in your business plan. It should summarize what you expect your business to accomplish. Since it's meant to highlight what you intend to discuss in the rest of the plan, the Small Business Administration suggests that you write this section last.
A good executive summary is compelling. It reveals the company's mission statement, along with a short description of its products and services. It might also be a good idea to briefly explain why you're starting your company and include details about your experience in the industry that you're entering.
2. Company Description
A company description includes key information about your business, goals and the target customers that you want to serve. This is where you explain why your company stands out from other competitors in the industry and break down its strengths, including how it offers solutions for customers, and the competitive advantages that will give your business an edge to succeed.
3. Market Analysis
This is where you show that you have a key understanding of the ins and outs of the industry and the specific market you plan to enter. Here you will substantiate the strengths that you highlighted in your company description with data and statistics that break down industry trends and themes. Show what other businesses are doing and how they are succeeding or failing. Your market analysis should also help visualize your target customers. This includes how much money they make, what their buying habits are, which services they want and need, among other target customer preferences. Above all, the numbers should help answer why your business can do it better.
4. Competitive Analysis
A good business plan will present a clear comparison of your business vs your direct and indirect competitors. This is where you prove your knowledge of the industry by breaking down their strengths and weaknesses. Your end goal is show how your business will stack up. And if there are any issues that could prevent you from jumping into the market, like high upfront costs, this is where you will need to be forthcoming. Your competitive analysis will go in your market analysis section.
5. Description of Management and Organization
Your business must also outline how your organization is set up. Introduce your company managers here and summarize their skills and primary job responsibilities. An effective way could be to create a diagram that maps out your chain of command.
Don't forget to indicate whether your business will operate as a partnership, a sole proprietorship or a business with a different ownership structure. If you have a board of directors, you'll need to identify the members.
6. Breakdown of Your Products and Services
While your company description is an overview, a detailed breakdown of your products and services is intended to give a complementary but fuller description about the products that you are creating and selling, how long they could last and how they will meet existing demand.
This is where you should mention your suppliers, as well as other key information about how much it will cost to make your products and how much money you are hoping to bring in. You should also list here all relevant information pertaining to patents and copyright concerns as well.
7. Marketing Plan
This is where you describe how you intend to get your products and services in front of your target customers. Break down here the steps that you will take to promote your products and the budget that you will need to implement your strategies.
8. Sales Strategy
This section should answer how you will sell the products that you are building or carry out the services that you intend to offer. Your sales strategy must be specific. Break down how many sales reps you will need to hire and how you will recruit them and bring them on board. Make sure to include your sales targets as well.
9. Request for Funding
If you need funding, this section focuses on the amount of money that you need to set up your business and how you plan to use the capital that you are raising. You might want to include a timeline here for additional funding that you may require to complete other important projects.
10. Financial Projections
This final section breaks down the financial goals and expectations that you've set based on market research. You'll report your anticipated revenue for the first 12 months and your annual projected earnings for the second, third, fourth and fifth years of business.
If you're trying to apply for a personal loan or a small business loan, you can always add an appendix or another section that provides additional financial or background information.
Bottom Line
Every company is different so your business plan might look nothing like another entrepreneur's. But there are key components that every good plan needs to have, and it's always a good idea to provide a clear and accurate summary of your business goals in your business plan.
Tips for Business Owners
A financial advisor can help you align your personal finances to give you an edge as a business owner or an entrepreneur. SmartAsset's free tool matches you with up to three financial advisors who serve your area, and you can interview your advisor matches at no cost to decide which one is right for you. If you're ready to find an advisor who can help you achieve your financial goals, get started now .
If you are thinking of buying real estate, equipment, developing new products and other big-ticket activities for your business, you should consider using a capital asset pricing model to determine whether an investment is worth your risk.
Photo credit: ©iStock.com/nandyphotos, ©iStock.com/shironosov, ©iStock.com/cigdemhizal
Business Plan Section 1: Executive Summary
The executive summary of your business plan introduces you, describes your company, and where you'd like to take it. Discover the top 8 points to include.
The executive summary is the first thing someone will read when they start making their way through your business plan, and that makes it vitally important. Just like a great movie trailer excites you about seeing a film, or a book jacket blurb entices you to pick up a novel, the executive summary needs to engage your readers and spark their interest, making them want to continue reading more about your business.
The executive summary introduces you, describes the current state of your company, where you'd like to take it, and why you believe you'll be successful in getting there. Interestingly, many experts suggest that even though this section comes first in the finished document, you don't write it until last -after you've put the rest of your business plan together, so you can highlight your strengths and the important points you've made.
We've talked about pitching your company before. At its essence, that's what the executive summary is: your first pitch, whether it be to a lender , an investor, or a potential employee. If you don't write a decent executive summary, there's a chance the rest of your plan won't even get read. If you hit it out of the park, then you've gone a long way toward achieving your desired result.
What Goes Into the Executive Summary of a Business Plan?
As we mentioned in our Introduction to Business Plans , plans can serve several different purposes and be intended for different audiences. What you include in the summary will depend on where in the business cycle your company is and what the plan is for.
In every case, keep in mind that this is a summary! Make it impactful but keep it concise. The Small Business Administration recommends fitting everything on one page, and two should certainly be your limit.
Company Information
The company information to include is the name of your business, when it was formed, the names and roles of the founders, how many employees you have, and where you're located.
The Problem Your Business Solves
Remember that if your product or service doesn't answer a need or isn't solving a problem, you don't have a viable business. The problem may be as simple as: "There are no day spas within a 50 mile radius of Anytown," but you need to identify and state the problem you're solving.
If you have a mission statement for the company, it might fit in here, or you can include it in the company description section instead. A mission statement isn't a required element of a business plan, but creating one could be a help in giving you direction and defining the character and culture of your company.
The Solution Your Business Provides
How will you address the existing situation you described and solve the problem? Keep in mind that this is a summary, so you don't need to go into detail; the rest of your plan will cover that. Describe the way your business is the solution in a few sentences or bullet points.
The Concept
Explain who you're marketing to and how your concept fits what they're looking for. Going back to our fictitious day spa, describe the environment you'll create; for example, whether you're targeting a clientele that will appreciate a peaceful environment, an upscale luxury market, or something more mass appeal, and how your concept fits that. Writing the summary last, you're able to pull info from the market research and strategy sections and point to the research that backs up your idea.
How You Compare to Your Competition
Even if there are no day spas in your area, there may be gyms that offer massages, beauty salons that do facials, etc. Discuss how your business will solve the problem better and more successfully. Why would a potential customer choose you?
You'll introduce them extensively later on, but part of exciting readers is letting them know who's on your team, and why you're uniquely qualified to be successful. If you don't have everyone on board yet, that's okay. Talk about the positions you intend to fill and how you plan to do that.
Your Current Situation
Describe where you are now with the business and what you've already accomplished. It's okay to be just starting out, but talk about the progress you've already made. If you've found the perfect spot for that day spa we've been talking about, mention it here. Perhaps you have an interior design already. You should include the drawing later in the plan, but mention it here.
Where would you like to see your business headed? What are you trying to achieve? If you're writing a business plan to help you secure a loan or investor, how will that infusion of money help you get there?
If you're writing your business plan because you're seeking funding, there are certain pieces of information you need to include, such as information about your current bank and investors, if any. If you're running an established business, you'll need to outline your current revenue and expenses, although save the nitty-gritty details for the financial section of the business plan.
The executive summary section of a business plan for a new business can offer information about its business model and how you plan to earn revenue. You should also share financial projections and your anticipated expenses.
If your business plan is for your own use as an operational tool, you can be a little less formal with what you include in the executive summary. Concentrate on the problem-solving and conceptual details of the business. It's okay to skip the company information, your team's biographies, and other operational and logistical details.
How to Format the Executive Summary
Start with a paragraph that grabs the reader's attention. If you have a compelling anecdote about the company, an interesting fact, or relevant statistic, that could be one way to go. Some summaries open with a statement about the purpose of the company or its mission statement.
After the opening paragraph, you can follow the order of the following sections of the plan. Each topic belongs in its own paragraph. And because this is a summary, cover them in just two or three sentences each.
In your final paragraph, tell the reader the purpose of the plan. If you want a loan, how much and for how long? If it's an investment, are you looking for a percentage or specific amount? And what are you offering in exchange?
You want to create excitement and interest in your business, so use positive and compelling language. While to you, it may be entirely obvious that the universe has been waiting for just your product or service, but that's probably not the case for the people reading your business plan. Balance your enthusiasm with sincerity, don't exaggerate, and persuade with facts. Be simple and clear so that even someone who is totally unfamiliar with your industry will understand what you're saying.
Next Article: Business Plan Section 2 – Company Description
Apply for a loan, get started.
Loans from $5,000 - $100,000 with transparent terms and no prepayment penalty. Tell us a little about yourself, your business and receive your quote in minutes without impacting your credit score.
Thanks for applying!
Loans are originated and funded through our lending arm, Accion Opportunity Fund Community Development. By clicking "Continue to Application," you consent to, Accion Opportunity Fund Community Development's Terms of Use and Privacy Policy ; and to receive emails, calls and texts , potentially for marketing purposes, including autodialed or pre-recorded calls. You may opt out of receiving certain communications as provided in our Privacy Policy .
Credit cards
View all credit cards
Banking guide
Loans guide
Insurance guide
Personal finance
View all personal finance
Small business
View all small business
You're our first priority. Every time.
We believe everyone should be able to make financial decisions with confidence. And while our site doesn't feature every company or financial product available on the market, we're proud that the guidance we offer, the information we provide and the tools we create are objective, independent, straightforward — and free.
So how do we make money? Our partners compensate us. This may influence which products we review and write about (and where those products appear on the site), but it in no way affects our recommendations or advice, which are grounded in thousands of hours of research. Our partners cannot pay us to guarantee favorable reviews of their products or services. Here is a list of our partners .
How to Write a Business Plan, Step by Step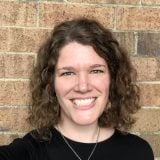 Many or all of the products featured here are from our partners who compensate us. This influences which products we write about and where and how the product appears on a page. However, this does not influence our evaluations. Our opinions are our own. Here is a list of our partners and here's how we make money .
1. Write an executive summary
2. describe your company, 3. state your business goals, 4. describe your products and services, 5. do your market research, 6. outline your marketing and sales plan, 7. perform a business financial analysis, 8. make financial projections, 9. add additional information to an appendix, business plan tips and resources.
A business plan is a document that outlines your business's financial goals and explains how you'll achieve them. A strong, detailed plan will provide a road map for the business's next three to five years, and you can share it with potential investors, lenders or other important partners.
Here's a step-by-step guide to writing your business plan.
» Need help writing? Learn about the best business plan software .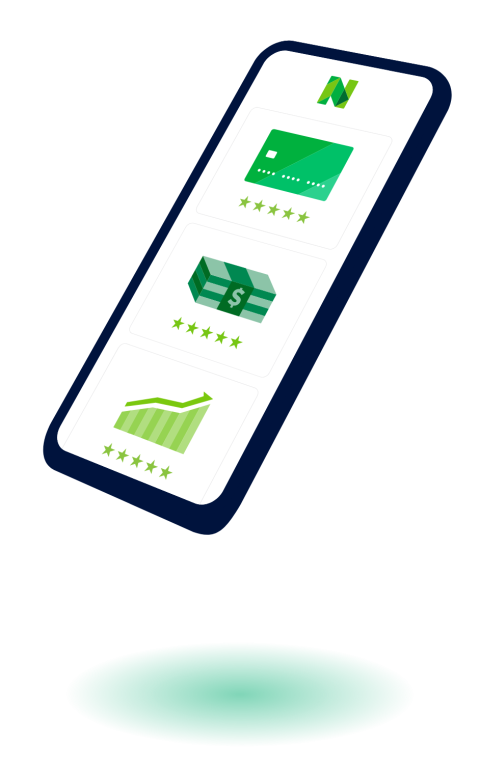 This is the first page of your business plan. Think of it as your elevator pitch. It should include a mission statement, a brief description of the products or services offered, and a broad summary of your financial growth plans.
Though the executive summary is the first thing your investors will read, it can be easier to write it last. That way, you can highlight information you've identified while writing other sections that go into more detail.
» MORE: How to write an executive summary in 6 steps
Next up is your company description, which should contain information like:
Your business's registered name.
Address of your business location .
Names of key people in the business. Make sure to highlight unique skills or technical expertise among members of your team.
Your company description should also define your business structure — such as a sole proprietorship, partnership or corporation — and include the percent ownership that each owner has and the extent of each owner's involvement in the company.
Lastly, it should cover the history of your company and the nature of your business now. This prepares the reader to learn about your goals in the next section.
» MORE: How to write a company overview for a business plan
The third part of a business plan is an objective statement. This section spells out exactly what you'd like to accomplish, both in the near term and over the long term.
If you're looking for a business loan or outside investment, you can use this section to explain why you have a clear need for the funds, how the financing will help your business grow, and how you plan to achieve your growth targets. The key is to provide a clear explanation of the opportunity presented and how the loan or investment will grow your company.
For example, if your business is launching a second product line, you might explain how the loan will help your company launch the new product and how much you think sales will increase over the next three years as a result.
In this section, go into detail about the products or services you offer or plan to offer.
You should include the following:
An explanation of how your product or service works.
The pricing model for your product or service.
The typical customers you serve.
Your supply chain and order fulfillment strategy.
Your sales strategy.
Your distribution strategy.
You can also discuss current or pending trademarks and patents associated with your product or service.
Lenders and investors will want to know what sets your product apart from your competition. In your market analysis section , explain who your competitors are. Discuss what they do well, and point out what you can do better. If you're serving a different or underserved market, explain that.
Here, you can address how you plan to persuade customers to buy your products or services, or how you will develop customer loyalty that will lead to repeat business.
» MORE: R e a d our complete guide to small business marketing
If you're a startup, you may not have much information on your business financials yet. However, if you're an existing business, you'll want to include income or profit-and-loss statements, a balance sheet that lists your assets and debts, and a cash flow statement that shows how cash comes into and goes out of the company.
You may also include metrics such as:
Net profit margin: the percentage of revenue you keep as net income.
Current ratio: the measurement of your liquidity and ability to repay debts.
Accounts receivable turnover ratio: a measurement of how frequently you collect on receivables per year.
This is a great place to include charts and graphs that make it easy for those reading your plan to understand the financial health of your business.
» NerdWallet's picks for setting up your business finances:
The best business checking accounts .
The best business credit cards .
The best accounting software .
This is a critical part of your business plan if you're seeking financing or investors. It outlines how your business will generate enough profit to repay the loan or how you will earn a decent return for investors.
Here, you'll provide your business's monthly or quarterly sales, expenses and profit estimates over at least a three-year period — with the future numbers assuming you've obtained a new loan.
Accuracy is key, so carefully analyze your past financial statements before giving projections. Your goals may be aggressive, but they should also be realistic.
List any supporting information or additional materials that you couldn't fit in elsewhere, such as resumes of key employees, licenses, equipment leases, permits, patents, receipts, bank statements, contracts and personal and business credit history. If the appendix is long, you may want to consider adding a table of contents at the beginning of this section.
How Much Do You Need?
Here are some tips to help your business plan stand out:
Avoid over-optimism: If you're applying for a business loan at a local bank, the loan officer likely knows your market pretty well. Providing unreasonable sales estimates can hurt your chances of loan approval.
Proofread: Spelling, punctuation and grammatical errors can jump off the page and turn off lenders and prospective investors, taking their mind off your business and putting it on the mistakes you made. If writing and editing aren't your strong suit, you may want to hire a professional business plan writer, copy editor or proofreader.
Use free resources: SCORE is a nonprofit association that offers a large network of volunteer business mentors and experts who can help you write or edit your business plan. You can search for a mentor or find a local SCORE chapter for more guidance.
The U.S. Small Business Administration's Small Business Development Centers , which provide free business consulting and help with business plan development, can also be a resource.
On a similar note...
Module 8: Entrepreneurship
Reading: create your business plan.
The following written guide will help you create a business plan and map out how you will start and run your business successfully. The different parts are described in the order in which they appear in a business plan.
Executive Summary
The executive summary is often considered the most important section of a business plan. This section briefly tells your reader where your company is, where you want to take it, and why your business idea will be successful. If you are seeking financing, the executive summary is also your first opportunity to grab a potential investor's interest.
The executive summary should highlight the strengths of your overall plan and therefore be the last section you write.
Below are several key points that your executive summary should include based on the stage of your business.
If You Are an Established Business
If you are an established business, be sure to include the following information:
The mission statement : This explains what your business is all about. It should be between several sentences and a paragraph.
Company information : Include a short statement that covers when your business was formed, the names of the founders and their roles, your number of employees, and your business location(s).
Growth highlights : Include examples of company growth, such as financial or market highlights (for example, "XYZ Firm increased profit margins and market share year-over-year since its foundation). Graphs and charts can be helpful in this section.
Your products/services : Briefly describe the products or services you provide.
Financial information : If you are seeking financing, include any information about your current bank and investors.
Summarize future plans : Explain where you would like to take your business.
With the exception of the mission statement, all of the information in the executive summary should be covered in a concise fashion and kept to one page. The executive summary is the first part of your business plan many people will see, so each word should count.
If You Are a Start-up or New Business
If you are just starting a business, you won't have as much information as an established company. Instead, focus on your experience and background as well as the decisions that led you to start this particular enterprise.
Demonstrate that you have done thorough market analysis. Convince the reader that you can succeed in your target market; then address your future plans.
Company Description
This section of your business plan provides a high-level overview of the different elements of your business. The goal is to help readers and potential investors quickly understand the goal of your business and its unique proposition.
What to Include in Your Company Description
Describe the nature of your business and list the marketplace needs that you are trying to satisfy.
Explain how your products and services meet these needs.
List the specific consumers, organizations, or businesses that your company serves or will serve.
Explain the competitive advantages that you believe will make your business a success such as your location, expert personnel, efficient operations, or ability to bring value to your customers.
Market Analysis
The market analysis section of your business plan should illustrate your industry and market knowledge as well as any of your research findings and conclusions.
What to Include in Your Market Analysis
Industry description and outlook : Describe your industry, including its current size and historic growth rate as well as other trends and characteristics (e.g., life cycle stage, projected growth rate). Next, list the major customer groups within your industry.
Information about your target market : One of the first steps in the process is determining your target market and why they would want to buy from you. Narrow your target market to a manageable size. Many businesses make the mistake of trying to appeal to too many target markets. Research and include the following information about your market:
Distinguishing characteristics : What are the critical needs of your potential customers? Are those needs being met?  What are the demographics of the group and where are they located? Are there any seasonal or cyclical purchasing trends that may impact your business?
Size of the primary target market : In addition to the size of your market, what data can you include about the annual purchases your market makes in your industry? What is the forecasted market growth for this group?
How much market share can you gain? : What is the market share percentage and number of customers you expect to obtain in a defined geographic area? Explain the logic behind your calculation.
Pricing and gross margin targets : Define your pricing structure, gross margin levels, and any discount that you plan to use.
Competitive analysis : Ask which areas are being ignored by your competitors. Creating a niche for your business is essential. Your competitive analysis should identify your competition by product line or service and market segment. Assess the characteristics of the competitive landscape (e.g., market share, strengths and weaknesses, barriers to market entry, etc.). Don't Become a jack-of-all-trades. Learn to strategize.
Regulatory restrictions : Include any customer or governmental regulatory requirements affecting your business, and how you'll comply.
Once you've completed this section, you can move on to the Organization and Management section of your business plan.
Organization and Management
This section should include your company's organizational structure, details about the ownership of your company, profiles of your management team, and the qualifications of your board of directors.
Who does what in your business? What is their background and why are you bringing them into the business as board members or employees? What are they responsible for? The people reading your business plan want to know who's in charge, so tell them. Give a detailed description of each division or department and its function.
Service or Product Line
Once you've completed the Organizational and Management section of your plan, the next part of your business plan is where you describe your service or product, emphasizing the benefits to potential and current customers. Focus on why your particular product will fill a need for your target customers.
What to Include in Your Service or Product Line Section
A description of your product/service : Include information about the specific benefits of your product or service – from your customers' perspective. You should also talk about your product or service's ability to meet consumer needs, any advantages your product has over that of the competition, and the current development stage your product is in (e.g., idea, prototype).
Details about your product's life cycle : Be sure to include information about where your product or service is in its life cycle, as well as any factors that may influence its cycle in the future.
Intellectual property : If you have any existing, pending, or any anticipated copyright or patent filings, list them here. Also disclose whether any key aspects of a product may be classified as trade secrets. Last, include any information pertaining to existing legal agreements, such as nondisclosure or non-compete agreements.
Research and development (R&D) activities : Outline any R&D activities that you are involved in or are planning. What results of future R&D activities do you expect? Be sure to analyze the R&D efforts of not only your own business, but also of others in your industry.
Marketing and Sales
Once you've completed the Service or Product Line section of your plan, the next part of your business plan should focus on your marketing and sales management strategy for your business.
Marketing is the process of creating customers, and customers are the lifeblood of your business. In this section, the first thing you want to do is define your marketing strategy. You'll learn more about this in the Marketing module of this course.
After you have developed a comprehensive marketing strategy, you can then define your sales strategy. This covers how you plan to actually sell your product. Sales is also covered later in the course.
Next, if you are seeking financing for your business, you'll need to complete the next part of your plan—Funding Request.
Funding Request
If you are seeking funding for your business venture, use this section to outline your requirements, including the following:
Your current funding requirement
Any future funding requirements during the next five years
How you intend to use the funds you receive: Is the funding request for capital expenditures? Working capital? Debt retirement? Acquisitions? Whatever it is, be sure to list it in this section.
Any strategic financial situational plans for the future, such as: a buyout, being acquired, debt repayment plan, or selling your business.
When you are outlining your funding requirements, include the amount you want now and the amount you want in the future. Also include the time period that each request will cover, the type of funding you would like to have (e.g., equity, debt), and the terms that you would like to have applied.
Once you have completed your funding request, move on to the next part of your plan—Financial Projections.
Financial Projections
You should develop the Financial Projections section after you've analyzed the market and set clear objectives. That's when you can allocate resources efficiently. The following is a list of the critical financial statements to include in your business plan packet.
Historical Financial Data
If you own an established business, you will be requested to supply historical data related to your company's performance. Most creditors request data for the last three to five years, depending on the length of time you have been in business. Typical financial data to include are your company's income statements, balance sheets, and cash flow statements for each year you have been in business. Often, creditors are also interested in any collateral that you may have that could be used to ensure your loan, regardless of the stage of your business.
Prospective Financial Data
All businesses, whether start-up or growing, will be required to supply prospective financial data. Most of the time, creditors will want to see what you expect your company to be able to do within the next five years. Each year's documents should include forecasted income statements, balance sheets, cash flow statements, and capital expenditure budgets.
Make sure that your projections match your funding requests; creditors will be on the lookout for inconsistencies.
Lastly, you may want to include an Appendix to your plan.
The Appendix should be provided to readers on an as-needed basis and should not be included with the main body of your business plan. Specific individuals (such as creditors) may want access to this information to make lending decisions. The appendix can include items such as your credit history, résumés, letters of reference, and any additional information that a lender may request.Therefore, it is important to have the appendix within easy reach.
Any copies of your business plan should be controlled; keep a distribution record. This will allow you to update and maintain your business plan on an as-needed basis.
Revision and adaptation. Authored by : Linda Williams and Lumen Learning. License : CC BY: Attribution
What I Do at Work. Authored by : The Scott. Located at : https://www.flickr.com/photos/thescott365/3183484673/ . License : CC BY-NC: Attribution-NonCommercial
Create Your Business Plan. Provided by : U.S. Small Business Association. Located at : https://www.sba.gov/writing-business-plan . License : Public Domain: No Known Copyright