Introduction
CDHE Nomination
AUCC Requirements
Course Description
Sample Policy Statements
Syllabus Sequencing Strategies
Sample Daily Syllabi
Lesson Plans
Reading Selection Recommendations
Assignments
Response Papers and Discussion Forums
Presentations
Discusssion, Group, WTL Questions
Variations, Misc.
Curbing Plagiarism
Additional Teaching & Course Design Resources
Guide Contributors
Presentation Assignment Example
The following is an example of an individual presentation assignment and a group presentation. The individual presentation assignment explains that students will give two presentations over the semester on a topic of the student's choice. The student should submit a 1 to page paper explaining the presentation also. The group presentation provides four areas of focus: interpretive approach, important issues raised by the text, a comparison to another work, and using a scholarly source to further understand the work. A handout follows the assignment that clearly explains the criteria.
You will each be responsible for giving two presentations this semester. The presentations should be between five and ten minutes long, and the topics will be of your own choosing. Along with each presentation, please submit a 1-2 page paper that summarizes your topic. I will return these to you with comments and a grade for your efforts. Please take these presentations seriously as we will often use them as starting point for our class discussions.
The collaborative group presentation will require you to: 1) share your interpretive approach; i.e., explain how you accessed the text to make it "mean." For example, was your interpretation influenced by one of the formal features of the novel (plot, point of view, etc.), by the presence of certain ideas or beliefs you related to, or a critical approach that helped you dis-entangle the complexities of the narrative? 2) identify, for discussion, the important issues and questions raised by the text; 3) contextualize the reading by relating it to another work by the same author, another contemporary text that invites comparison in terms of shared ideas, themes and "horizons" that respond in some way to the major concerns of the core text, or by locating it in some literary or paraliterary movement; 4) summarize a scholarly response to the work and try to identify the author's critical approach.
Guidelines for Presentations
Equal Participation Each team member should contribute equally. Teams will compile a list of major topics to be covered in their presentation, and assign one to each member to research and present. Each member should speak for approximately three to five minutes. The presentation can reflect the diversity of viewpoints of the presenters. Designate one team member as the team leader. This person will be responsible for introducing the presentation as a whole, and each presenter. The team leader will also summarize the presentation at its conclusion, and lead a class discussion.
Grading Since grading is based on the presentation as a whole, team members should notify the professor before the date of the presentation if any member does not do their share. Shyness or stumbling do not negatively affect the grade.
Prepare Handouts Team members may decide among themselves how to distribute the work of preparing the following information sheets.
Things to Know -- One to two sheets listing major facts relevant to your topic, significant concepts, key points, terminology with definitions, and other interesting points of information_
Quotes -- One sheet containing salient quotes from your readings, with explanations of their significance.
References -- A compilation of references used for the presentations, including two or more for each presenter, written in MLA style, with one sentence summarizing the content of the text.
Format Many students elect to use PowerPoint. This is not absolutely required, but provision of some visual aids is helpful.
Class Presentation Talk to us, don't read. You may use notes when you make your presentation, but you may not read from a fully written out text. Here is one way to make a successful presentation:
Do plenty of reading and research. Explore the topic as fully as possible. Make notes.
Read over your notes, and think over the results of your reading.
Discuss your results with your team members. Tentatively plan the presentation in its general outlines.
On your own again, and setting notes aside, brainstorm and write down all the interesting ideas that you have come up with.
Organize these ideas into a coherent sequence. Return to your notes and add any information relevant to your major ideas which will illustrate or explain them..
Add an introduction, which tells what you will talk about, and a conclusion which sums up what you have discussed and learned. Cut out any irrelevant or uninteresting material.
Meet with your team members to organize and streamline the presentation.
Visualize yourself giving a talk to the class, going through all these ideas, in a comfortable and relaxed fashion. If you wish, practice talking about your subject to a mirror.
Using only brief notes, give your presentation to the class and have fun!
The team leader will also prepare a short general introduction to the presentation, lead-ins for each individual presenter, and a very brief possible conclusion, which may change according to how the presentations unfold.
Discussion Topic Prepare three possible questions with which to lead a class discussion_ Designate one team member as the discussion leader. Other team members may contribute to the discussion, but the discussion leader will be responsible for organizing and controlling the discussion. Lead a discussion utilizing your prepared questions, along with any others which have occurred to you during the presentation. Conclude your presentation by opening the floor for questions and comments from the class audience.
Course Syllabus Part 1
Meet Dr. Cooper
Syllabus Part 2 Course Outline
Team Evaluation
Team Paper Evaluation Guide

English 101
About your instructor, course policies.
Course Syllabus Part 1
Syllabus Part 2 Course Outline
Team Handouts
The Why's and Wherefore's
Sample Team Meeting Plan
Sample Team Log
Sample Team Charter
Miscellaneous Handouts
Peer Review Rubric
Fact vs Opinion
Brainteasers
Dear Abby and Insurance Fun!
Proverbs in "Official Prose"
Leslie Marmon Silko Report Forms
Writing, Research, Documentation Sites
Common English Errors
Easy Bibliographies Made Automatically
MLA Style Guide
The Purdue University Website
University of Florida Writing Center
Powerpoint Presentation Assignment
For a printable copy, click here: The Oral Presentation
Overview  This presentation will demonstrate your knowledge of a your researched subject and your understanding of appropriate academic tone and deportment in oral presentations.
Aim You will report your findings on your topic. You will try to inform the audience about your topic, present the problem, offer optional solutions, and persuade listeners to adopt the point of view you have gained in your research.
Audience  Think of one of the following audiences
your real audience—members of the class
parents, relatives, who have expressed interest in the subject but don't have time to do the research and would like to know how to believe
government officials who must decide how to vote on the issue which will affect the people in their district, state, country
However, do not act. The best presenters are natural and consider the real audience in front of them .
Format  You should
1)     Establish rapport and interest with the audience. Think of something that will interest your audience in the subject. Tell how the topic is important to listeners.
2)     Indicate the overall content and organization of the presentation
3)     Use research material to develop and support key issues
4)     Use 7-10 slides, one slide must be a title slide with the presenter(s)' names on it.
5)     Use 2-3 visuals (charts, tables, graphs, photos)
6)     Summarize and make a natural closing
7)     Ask for questions from the audience
Presentation Skills Consult our textbook for advice. In general, you should:
1)     Speak extemporaneously, using notes and screen only as backups. Keep good eye-contact with your audience.
2)     Speak with confidence and enthusiasm. Confidence sometimes compensates for tired, bored audiences.
3)     Dress appropriately for a business audience. Wear clothing just above that of your audience.
4)     Use your visuals effectively, including charts, tables, graphs, and photos to help listeners understand the issues.
5)     Use your research to provide evidence and examples that help your listeners understand the issues.
6)     Demonstrate effective use of visuals. That is, don't put white text on light backgrounds, etc.
7)     Minimize distractions, including annoying hand or body gestures, embarrassment fillers (uh, ummm, ya know), distracting sounds from the computer, computer animation without purpose for helping listeners understand or follow the reasoning.
8)     Demonstrate the fact that you have prepared well and taken time to practice
9)     Stay within the time limits, 10-12 minutes
10) If this is a team effort, EVERY MEMBER of the team should take a turn talking.
Do's and Don't's
If you are the person changing the slides, DO NOT click the mouse when your partner is talking,
Do not move the mouse around; it will show up moving on the screen and distract the audience. KEEP YOUR HAND OFF THE MOUSE.
Do not go to the next slide until the speaker tells you to. Sit quietly. You are not in charge at this point.
Practice with the keyboard or clicker, so you don't look foolish in front of the class.
DO NOT move around and/or talk to other non-speakers. Do not laugh or make comments. Be absolutely like stones. Let the speaker have all the attention.
If you are the presenter, DO NOT stand behind the computer.
Do not turn to look at the screen in front or at the computer screen, DO look at the audience. (You may have note cards.)
Do speak in a loud voice, but not yelling.
Share this:
Workshop one.
Memoir Assignment
Avoiding Wordiness
MLA Guidelines for Quoting
Workshop Two
Profile Assignment
Avoiding Ambiguity
Punctuating Quotations
Workshop Three
Literary Analysis Paper
Passive and Active Voice
Nominalizations
Works Cited – Magazines, Journals, Newspapers
Workshop Four
Rhetorical Analysis
Parallel Structure
Works Cited – Electronic Sources
Works Cited – Encyclopedias
Workshop Five
Portfolio Blog Assignment
Elements of Your Powerpoint Design
A Demonstration Powerpoint on "CRAP"
Works Cited – Books
Fun With English
Crazy English
Fun with Homographs
Fun With Puns
More Craziness
More Student Bloopers
Oh yes, it's crazy
Student Bloopers
Blog at WordPress.com. WP Designer.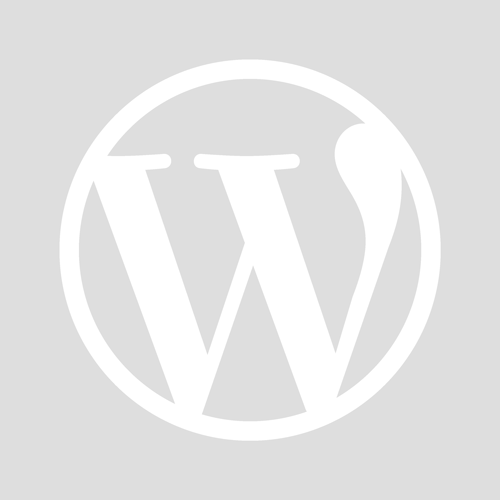 Already have a WordPress.com account? Log in now.
Follow Following
Copy shortlink
Report this content
View post in Reader
Manage subscriptions
Collapse this bar
Module 9: Microsoft PowerPoint, part 2
Assignment: create a new presentation.
For this assignment, you will create a short PowerPoint presentation that includes several objects as well as slide transitions. In this assignment, imagine you have been asked to present at the next staff meeting. You know you will have lots of data tables and sales figures to discuss, but you also want to keep the mood light by having some humor in your presentation. So the first thing you will do is find some visuals to help break up the business discussion.
Follow the directions, then submit your assignment. If you get stuck on a step, review this module and ask your classmates for help in the discussion forum.
Open a new blank presentation. Save it to the Rowan folder on your desktop as BA132_LastName_NewPresentation.pptx , replacing "LastName" with your own last name. (Example: BA132_Hywater_NewPresentation) It is a good idea to save your work periodically.
Save your work and submit it to Canvas.
Assignment: Create a New Presentation. Authored by : Shelli Carter. Provided by : Lumen Learning. License : CC BY: Attribution