New User? Start here.
How to write a memorandum?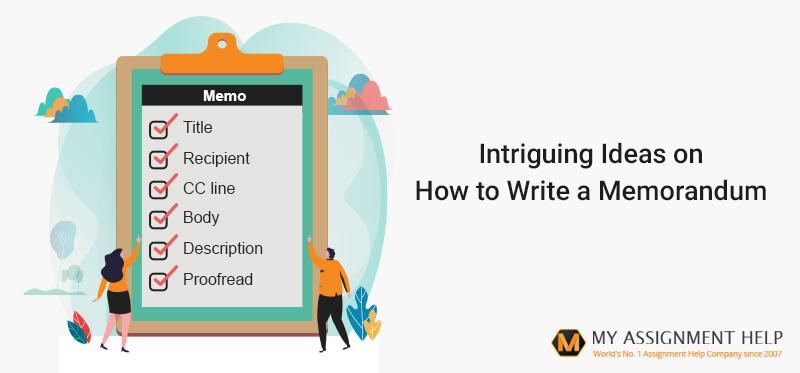 Table of Contents
Proper communication is crucial to run any business. In the age of emails, written forms of communication have all but disappeared. But a memorandum is never out of style. Now, let's answer the question on your mind. What is a memorandum?
The memorandum is also popularly known as the memo . It is a brief message highlighting company matters that are sent to employees internally. This written note has been replaced by emails in most companies. But it's still a quick and efficient way to communicate with employees.
Suppose your team leader needs to discuss the new policy changes in a meeting. Wouldn't it be ineffective to have everyone open their laptops to check their emails? But what if you had a memo that highlighted all the important points? It's more convenient to whip out a piece of paper than check your emails.
Memorandum: A Brief Introduction
If you were to define a memorandum, you could explain it as follows – "A memorandum is a brief report that has been prepared for a group of employees, different teams or individuals to inform about certain company matters." Notice the word 'brief.' The memo's entire purpose is to inform the recipients of important policy changes, agreement terms and the like. But if you overload them with pages and pages of information, no one's going to remember anything! That's certainly not what you want. Revise the importance of writing an effective memorandum. Perhaps you can avoid this mess.
You can't dump a truckload of information on people and expect them to process it all immediately. But that's not all. There's more to a perfect memorandum than conciseness. Read on to learn what an ideal memorandum should be like.
Clear (free of technical jargon)
Professional
Most employees don't read through a memorandum from top to bottom. Usually, they just skim it. That's why utilizing headings, bullet points, and sub-headers makes your memo more visually attractive and attention-grabbing. Need more pointers on how to write a memorandum? Scroll down to learn more.
Format for a Memorandum
There are plenty of opportunities for you to play around with your memorandum format. You don't have to follow a standard number of headings, points, etc. The structure will depend on the information you want to highlight. But here's a standard memo format to tide you through. Check out the different sections and think about how you can personalize them more.
Heading Section
There's not much chance for you to personalize the heading. The content here is pretty basic. You need to include details like the date, recipient, subject and a few more details. Let's look at the format for this section.
Date: [DD/MM/YYYY]
To: [Recipient's Name]
From: [Your name/department]
Subject: [Clear and concise statement of the issue to be discussed]
Unlike a formal business letter, there's no salutation section in the memorandum. Summarize the main idea in the subject line. Then, you're good to proceed to the main body.
Here's a sample memorandum format for the heading:
Date: 10 July 2023
To: Dennis Sanders
From: Rebecca Jones, HR Department
Subject: Misuse of company equipment for personal interest
Purpose Statement
Any memorandum begins with a purpose statement. It provides context to the recipients about the issue discussed in the memo. Usually, a purpose statement is wrapped up within 1-2 sentences. Try not to exceed 3 sentences. Check out this sample statement for a better idea.
"It has come to our notice that you have been using the laptop assigned to you by the company for personal matters. This is to warn you that such action goes against our current IT policy."
The purpose of the memo is summed up perfectly in these sentences. Now, proceed to the next section.
Background Information
Next on the agenda is to provide some background information regarding the subject. In the example provided, the management is warning the recipient (Dennis Sanders) against the misuse of company equipment. You can't make such accusations unless you provide more details regarding the issue. For example, what were the limitations of the IT policy? Was Mr Sanders aware of the policy? Let's check how you can provide more background details regarding the matter.
"Upon your joining the company on January 12, 2023, you were made aware of the IT policy. It states that the company laptop can only be used during working hours. It also specifically highlights that personal purchases cannot be made using the assigned laptop. This is to prevent data leaks and stop sensitive data from being compromised. Please note that you have already read and agreed to these terms on your joining date. You can find your signature on the IT policy document attached."
The inclusion of the policy details aids the recipient in remembering the specifications. It also highlights the reason behind the ban on personal use – to prevent data leaks. Now this example is only for a particular context. But background information is a must in every memorandum. Check out a few of our business memo examples for a better idea.
Discussion Section
The discussion section is like the body of a business letter. It goes into a detailed exploration of the subject. But don't just go on writing paragraphs and paragraphs of information. Keep in mind that memos are brief . Your recipient won't bother to read through the memorandum otherwise. Need some help figuring out how to go about this section? Check out the following points.
Organize points in a logical order
Take a quick look at the memorandum definition. You can see that the primary aim of it is to communicate important information to the recipient. Now what's going to happen if you present the information in an unorganized manner? It's going to make comprehension very difficult. So make sure to maintain a logical order while presenting the information. Start with the overview, add some background info and then move on to the next ideas sequentially.
Use headers and subheaders for different sections
Headers and subheaders can make your memorandum more visually appealing. But that's not all! It also aids in better understanding. Let's take the example of the misuse of company devices. If your memo contains the header 'Rules to Follow Regarding Usage of Company Device,' it'll make it easier for the recipient to understand how they have deviated from the policy. Make your headings specific. A header that says 'Measures to Prevent Policy Breach' is more specific than 'Summary of Conduct.'
Support your points with evidence
The more evidence you give in terms of examples, attached documents, or specific cases, the better. Take the following case as an example. You're accusing an employee of using a company laptop for personal use. Naturally, you need to provide evidence. Otherwise, the recipient can deny the claims.
In this case, you can attach print-outs of the search history on the device if you have access to such info. Written evidence from a co-worker works too. Make sure you have enough details on hand before penning the memo.
Address potential questions or concerns
For any business memo writing assignment, you need to anticipate the recipient's questions or concerns regarding the subject. Address them right before you conclude the memo. In the case of an employee being accused of misusing company property, think of the questions that they might ask.
Would there be any consequences for violating the IT policy?
Does the recipient have to face a disciplinary hearing?
What step does the recipient have to take next?
Mention these in your memo. For example –
"We have noticed unusual activity on the office laptop for a few weeks. Consider this your first and final warning. You will have to attend a disciplinary meeting with your supervisor. Further steps to be taken will be discussed once the meeting is over."
Are you feeling more confident about penning a memorandum? You're almost two-thirds of the way in! There's just a little bit more left. Get ready for the final section of the memorandum.
The concluding paragraph of a memorandum includes two vital components –
A summary of the ideas discussed
Inform the recipient of further action steps
Congrats! You've finally reached the final section of your memo. Here, you are expected to summarize the main points of the memorandum. Keep them brief. You've already discussed them in detail in the body. So just stick to the basics.
Finally, end your memo encouraging the recipient to take action (if applicable). This might involve contacting a particular person or department or even acknowledging the memo. Are you thinking, "How do you write a memorandum conclusion?" Check out this example.
"Your personal use of the laptop assigned for official purposes only goes against the current IT policy. Since this is a first-time offence, we are letting you off with a warning. Kindly avoid using the laptop for personal shopping or streaming. For further enquiries about the IT policy, please contact the IT department at [email protected] during working hours."
Attachments or Appendices (optional)
This is a completely optional section of the memorandum. Usually, it depends on the context or subject of the memo. Suppose your memo is about a particular department's deteriorating performance. In that case, you can include a chart highlighting how the department has been failing to achieve targets or keep up with other departments' performances. Or, if someone has breached the IT policy, you can attach the document to the memo as a reminder.
Can't figure out what attachments you should include in your memo? Here's a simple trick. Read through the memo a few times. Note down the documents you have mentioned. Are they relevant to the main issue being discussed in the memo? If yes, then include them as attachments.
Formatting and Style of a Memorandu
You've already covered the basic format of a memorandum. Start with the heading and move on to the purpose statement and background information. Then cover the main points, add your conclusion, and attach additional documents if needed. That's how memos are usually written. But if you want to give it a more professional finish, keep these points in mind:
Stick to 1-2 pages for the memo.
Use headers and subheaders.
Add numbered lists or bullet points for better clarity.
Use single spacing between the lines of a single paragraph.
Differentiate between paragraphs with double spacing.
Use bold, italics, and capitals where required for highlighting.
Stick to professional language.
Avoid incorporating a personal or informal tone.
Be concise and highlight the main points only.
How to Write a Memo in APA Format?
If you want to follow the APA format when composing your memo, follow these rules:
Start with a clear heading.
Use single space and left alignment.
Use double spacing to separate paragraphs.
Stick to fonts like Times New Roman or Arial.
Make headings stand out by using bold or underlining them.
Last, but not least, remember to proofread your memo. Since a memorandum is an official method of communication, you can't risk looking unprofessional. Spelling mistakes, grammatical errors and formatting issues will undermine your authority. So, make sure to proofread your memo thoroughly. If needed, you can delegate the task to professionals on MyAssignmenthelp.com.
Distribution of a Memorandum
Traditionally, memorandums were handed over on a piece of paper to employees by the head of a particular department or HR. Some places still follow this norm. But many workplaces have shifted to sending memos via email. If you're sending an email, then make sure to add the recipients to the distribution list in alphabetical order. There are exceptions to this, of course. For example, you need to take seniority into consideration. If a senior's name starts with S, they would be placed before a junior whose name starts with A.
Now let's check the ways you can address your memo. In the header, you must have noticed the section where you're supposed to write the recipient's name. If your memo is addressed to a particular employee, name them. But what if the memo is for all employees of a particular department? In that case, check out these options –
To: All employees of the Marketing Department
To: All employees
To: Diana Wilkins (Marketing Department)
To: Diana Wilkins, Sandra Henderson, Timothy Clive
To: Sophia Clerk (Team leader of the Marketing Department), Diana Wilkins, Sandra Henderson, Timothy Clive
In the first instance, your memo is addressed to all the employees of a particular department. For this example, let's take the Marketing Department. Next, when you address your memo to all employees , it means it will be sent to everyone in the company regardless of their department. Moving on, you have instances where the recipient is one person from the Marketing department and multiple people from the same department. For the final option, see how the senior is placed before the rest of the employees in the distribution list.
Finally, you may or may not include additional recipients in the CC. These people are not directly addressed in the memorandum. However, you might want to make them aware of the issue being discussed. This recipient could be the manager or the Director.
For electronic memorandums, you need not worry about stationery. But if you're sending a memo by hand, use the company letterhead. Stick to a plain A4-sized paper or a letter-sized paper. Don't print out an email version of the memorandum and distribute it.
Signature and Contact Information
Memorandums for business purposes usually do not require additional signatures and contact information. After all, the name of the recipient and sender is present in the header. But you can include them if needed. Once you've concluded your memo, add your name and title at the bottom. Don't forget to include your contact information to help the recipients get in touch if they require additional guidance.
Review and Revision
Memorandums are used strictly in the academic or professional world. Therefore, any spelling mistake, grammatical inconsistency, or formatting issue can leave a wrong impression. Your professionalism will be questioned. Now you can't have that happening, can you? Sometimes, it's harder to recognize mistakes in your writing. That's why you should delegate the task to others.
Have someone else go through your memorandum. Ask them whether the content is comprehensible to a reader. Review the clarity and accuracy of the memo from the reader's perspective. Make sure to compare your document to a standard memo template on Word. Be open to constructive criticism. If the person reviewing your memo feels some sections can be improved, go through them yourself. Try to objectively assess whether the changes will improve the overall content. If yes, then don't hesitate to do so.
Examples of Memorandums
Going through an example of a memorandum can help you figure out how to write a perfect memo. Here are a few examples for your perusal.
Example 1: A memo stating the change of venue for a Christmas office party
Date: 20.12.2022
To: All employees
From: Jonathan Sanders, HR Department
Subject: Change in venue for Christmas party
As you all must be aware, the office Christmas party was supposed to be held on 25 th December 2022 at the Ibis Conference Hall. However, due to capacity issues, we have had to look for a better alternative. Considering the number of attendants, we have changed the venue to –
Helen Specialties Hall
28, Dover Street, Atlanta, Georgia – 30303
Dress Code:
Casual and semi-formal
Red and black color code
Timing: 8 pm onwards
We hope to see you there!
Example 2: A memo for the employees of an underperforming department
Date: 8 July 2023
To: All employees of Team A2 of Marketing
From: Erika Gibson, Assistant Manager
Subject: Underperformance during the first quarter of 2023
It has come to my attention that Team A2 of the Marketing department failed to reach any goal during Q1 2023. The company has conducted a review of the performance of each team in Marketing. Based on the results, A2 has not met 20 of the provided 35 targets during the review period. Please find the attached documents highlighting the sections that require more work.
As a repercussion, any additional benefits enjoyed by the employees of A2 will be put on hold. Please be ready for a meeting with the Director this week. Kindly revert back if you have additional questions.
Erika Gibson
Assistant Manager
From this memo example, the format doesn't seem too intimidating, does it? It's a pretty standard choice for business memos. But feel free to edit it, add more lists, headers and subheaders as you see fit.
In conclusion,
Memorandums are brief messages used for exchanging information with individual employees or teams in a company setting. These memos are brief, concise, and focused on a particular issue. They're perfect for communicating important information. Memorandums are usually 1-2 pages and maintain a professional tone. The format highlighted in the example of a memorandum in this blog is pretty standard. You can personalize it according to the subject. But make sure you add lists and headers to grab the recipient's attention.
Now that you know about MyAssignmenthelp.com, you don't have to look elsewhere for academic assistance . Simply consult with us and receive your solution.
Most Popular FAQs Searched By Students:
What is the purpose of a memorandum, and how do i effectively convey my message.
The main purpose of a memorandum is to communicate business matters effectively. It could be about informing employees of policy changes or highlighting the main points of a meeting. If you want to effectively convey your message, be brief. Don't dump tons of information on the recipient. Use headers, numbered lists and bullet points for more clarity.
How do I structure a memorandum to ensure clarity and coherence?
When structuring a memorandum, you should stick to the standard format.
Header – Include the date, recipient's name, sender's name/designation, and subject
Purpose statement
Background information
Main message
Additional attachments or appendices (if needed)
Signature and contact details (if needed)
What should I include in the heading and subject line of a memorandum?
The heading of a memorandum contains the date, the recipient's name and the sender's name. Alongside, you have the subject. This section provides a clear and concise statement on the main issue to be discussed in the memo. Usually, the subject line is limited to 5-8 words. Here's how this section looks:
Date: [DD/MM/YYYY]
To: [Recipient's Name]
From: [Your name/department]
Subject: [Clear and concise statement of the issue to be discussed]
Are there any specific formatting guidelines I should follow when writing a memorandum?
The basic formatting guidelines to follow when writing a memorandum are as follows –
Stick to the left alignment.
Use single spacing for sentences in the same paragraph.
Do not use indentations to determine paragraph breaks.
Use double spacing between two paragraphs.
Stick to Times New Roman or Arial.
Use bold, italics or underline important words or sections.
Do not cross 2 pages for a memo.
How can I make sure my memorandum is professional and concise while still providing all necessary information?
Balancing conciseness and professionalism in a memo can be challenging. This holds true, especially if you have too much information to include. But don't worry. The secret lies in adding numbered lists, bullet points, headers and subheaders. Avoid writing chunks of paragraphs of information. Break down everything into concise statements.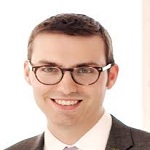 Jack Williams
I am Jack Williams, a Biochemist by profession. However, I developed a flair for writing while working on my Bio dissertations at university. So, I decided to take his passion to another level by stepping into the field of English essay writing. Ever since I have not only been learning the essentials of English writing but also been sharing my learning with students. My blog posts are intended to help not only students learn the technicalities of essay writing but also enable them to face related changes head-on. When I am not researching in my lab or sharing my valuable learning, you can find me playing soccer with my buddies or painting something that touched my heart and inspired me. 
Related Post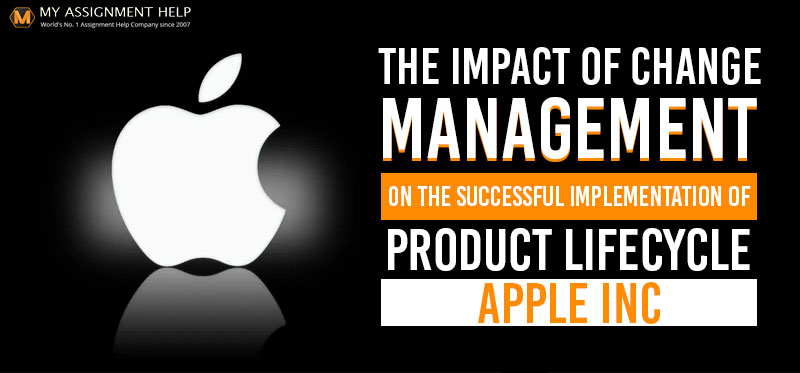 Writing Get your essay and assignment written from scratch by PhD expert
Rewriting: Paraphrase or rewrite your friend's essay with similar meaning at reduced cost
Editing: Proofread your work by experts and improve grade at Lowest cost
Enter phone no. to receive critical updates and urgent messages !
Please upload all relevant files for quick & complete assistance.
Featured Post
Popular Post
Get original papers written according to your instructions and save time for what matters most.
How to Write a Memo [Template & Examples]
Published: November 17, 2022
Free Business Memo Templates
Templates to announce an organizational change, update, or solution.
Thank you for downloading the offer.
A memo (also known as a memorandum, or "reminder") is used for internal communications regarding procedures or official business within an organization.
Unlike an email, a memo is a message you send to a large group of employees, like your entire department or everyone at the company. You might need to write a memo to inform staff of upcoming events or broadcast internal changes.
If you need to inform your employees of official internal business, we'll show you how to write a memo to better communicate your message. But before we break it down, let's talk about the many purposes of memos.
What is a memorandum?
A memorandum, or memo, is a document shared with a group of people to disperse information on a task, project, event, or other. The purpose of a memo is to bring immediate attention to that information in a quick and brief manner.
Memorandums are shared to inform readers about new information and have applications for different communities and businesses.
Communities can use memos to tell people within it about public safety guidelines, promote various events, raise awareness on subjects that affect their lives.
Businesses can use memos to relay information involving newly updated policy, changes in procedure, or persuade employees to take an action, such as attend an upcoming meeting, convention, or a celebration for organizational milestones.
Next, we'll walk you through writing a memo of your own.
How to Write a Memo
Write a heading.
Write an introduction.
Provide background on the issue
Outline action items and timeline.
Include a closing statement.
Review and proofread before sending.
Four free templates to communicate these major business updates.
Organizational change
Financial update
Solution to a problem
General business news
You're all set!
Click this link to access this resource at any time.
4 Free Memo Templates
Fill out this form to get your templates..
You can put together a memo in a few short steps. All memos should include the following:
1. Write a heading.
No matter what kind of memo you're writing, you'll need to include a heading. This section should include who the memo is for (whether an individual or department), the date, who the memo is from, and a subject line.
Your subject line should be, short, attention-grabbing, and give readers a general idea of what the memo is about.
2. Write an introduction.
Your introduction should summarize the purpose of your memo in two to three sentences. It should highlight the issue or problem and the solution you decided to move forward with.
3. Provide background on the issue.
In this section, explain the reasoning behind the memo. For example, it could be changes in the budget, a company restructuring, or a new rollout of procedures. This explanation should provide justification for the changes being implemented.
4. Outline action items and timeline (Optional).
Depending on the purpose of your memo, you may have action items for employees to complete or provide a timeline of when changes will take place. For example, they may need to complete a task or provide information by a certain deadline. This section should include the following:
When employees can expect changes to go into effect
What changes have already been made and what to expect in the future
Deadlines they need to adhere to
If no action is needed on the employee's behalf, you can leave this section out.
5. Include a closing statement.
Your closing statement will include any information you'd like to reinforce. Are there any specific contacts readers should reach out to for questions? If so, include them here.
6. Review and proofread before sending.
This step may seem like a no-brainer but it's important to review your document before sending it out. Memos are meant to inform readers of upcoming changes and relay important information. You don't want to risk causing confusion with a typo or misstatement.
To begin making your own business memos, here's an easy-to-follow business memo template with examples of how to use them to serve different needs as guidance.
Business Memo Template
I'm writing to inform you that [reason for writing memo].
As our company continues to grow … [evidence or reason to support your opening paragraph].
Please let me know if you have any questions. In the meantime, I'd appreciate your cooperation as [official business information] takes place.
Business Memo Template Format
The business memo template format is designed to effectively communicate your message. A memo should disseminate the necessary information in a way that is easy for a mass number of employees to digest.
An accurate subject line will alert them that this memo is relevant to them specifically. And beginning with an executive summary allows recipients to understand the general message before they dive deeper into the details. The background information offers context to the message, and the overview and timeline should answer questions that are likely to come up.
In your header, you'll want to clearly label your content "Memorandum" so your readers know exactly what they're receiving. As previously mentioned, you'll want to include "TO", "FROM", "DATE", and "SUBJECT". This information is relevant for providing content, like who you're addressing, and why.
Paragraph One:
In the first paragraph, you'll want to quickly and clearly state the purpose of your memo. You might begin your sentence with the phrase, "I'm writing to inform you … " or "I'm writing to request ... ". A memo is meant to be short, clear, and to the point. You'll want to deliver your most critical information upfront, and then use subsequent paragraphs as opportunities to dive into more detail.
Paragraph Two:
In the second paragraph, you'll want to provide context or supporting evidence. For instance, let's say your memo is informing the company of an internal re-organization. If this is the case, paragraph two should say something like, "As our company continues to grow, we've decided it makes more sense to separate our video production team from our content team. This way, those teams can focus more on their individual goals."
Paragraph Three:
In the third paragraph, you'll want to include your specific request of each employee — if you're planning a team outing, this is the space you'd include, "Please RSVP with dietary restrictions," or "Please email me with questions."
On the contrary, if you're informing staff of upcoming construction to the building, you might say, "I'd appreciate your cooperation during this time." Even if there isn't any specific action you expect from employees, it's helpful to include how you hope they'll handle the news and whether you expect them to do something in response to the memo.
Downloadable Memo Template
Want to see the above memo format in its final form? Download HubSpot's free business memo templates , shown below. The document gives you a framework that sorts your memorandum into subtopics to help employees better digest the information and understand what's expected of them after reading it.
Memo Examples
Different industries or situations will require slightly different memos. Certain ones will need to be longer or shorter, others may not have a timeline, and some will have extensive background information. The format of your memo should change to fit the message you want your employees to receive.
Launch Delay Memo
The objective of this memo is to announce that the launch of a product will be delayed. The introduction includes the new date, so a timeline or long overview isn't necessary. This format of this memo could be applied to other situations where a simple, but important, change is occurring.
What We Like : The launch memo provides readers with insight behind product launch delays, which can alleviate some frustration that customers or employees may otherwise feel if they were not informed.
Other date changes, promotions, milestones, or product announcements could also utilize this format.
Building Update Memo
There are logistical aspects of a business that concern your employees, but don't necessarily involve their work. This memo depicts an example of a kitchen remodel in the office. It's a bit of an inconvenience but not one of a large magnitude.
What We Like : This memo demonstrates a business's understanding of the impact that renovations can have on employees and shows respect and consideration for their needs.
This memo format could be applied to other building updates, work-from-home days, or other widespread but minor announcements.
Community Memo
Celebrations, events, theme days, or other fun things for your employees can also be communicated through memos. Community memos like this example are generally shorter because they don't require much background information or many details.
What We Like : This memo has clear directions on where to find the event taking place, something which would've been less effective if it only would've included the floor number.
Memos of this nature should include a summary, date, and location at minimum.
Persuasion Memo
Persuasion memos are used to encourage readers to take action regarding an event or proposition, like voting or petitioning.
What We Like : This persuasion memo prioritizes giving the reader information to learn on their own and make a decision based on their findings.
The main components of the persuasion memo should include an overview of the task at hand, context to learn more about it, and a call to action that emphasizes the impact the reader can potentially make.
Write Your Memos To the Point
The main difference between a memo and just an email is not the level of complexity, it's the size of the audience. A memo can be simple or intricate, as long as it effectively communicates your message and is relevant to the receiving group of employees. And the message itself should be clear and concise, no matter which memo format you use.
Editor's note: This post was originally published in October 2018 and has been updated for comprehensiveness.
Don't forget to share this post!
Related articles.
9 Simple Ways to Write a Good Introduction Sentence
Comma Rules for Clear Writing (with Examples)
How to Write an Introduction: A Simplified Guide
How to Become a (Better) Editor: 13 Editorial Tips
How Long Should Blog Posts Be in 2021? [New Data]
How to Improve Your Writing Skills and Escape Content Mediocrity (Infographic)
How The Flesch Reading Ease Test Can Help You Write Clear and Concise Copy
HubSpot's Guide to Becoming a Better Writer
What is a Metaphor? A 2-Minute Rundown
Templates for an organizational change, financial update, problem-solving, or general business memorandum.
How to Cite
Language & Lit
Rhyme & Rhythm
The Rewrite
Search Glass
How to Write a Memo Assignment
A memorandum, or memo, is a short document distributed in hard copy (though electronic memos exist as well) throughout an organization to remind employees of meetings, deadlines and other special events. While writing a memo isn't difficult, there is a specific format that official memos follow. Learning how to format and phrase a memo properly can help ensure the message you want to get across to your employees comes across clearly and effectively.
Left justify, each on its own line:
To: From: Date: Subject:
This information tells who the memo goes to, who it's from, when the memo was written, and what the subject of the memo is. Bold each of these elements.
Write the memo in either first or third person. Either of these can be used, depending upon the purpose of the memo. Using first person can be an effective way for the head of the company to get on a more personal level with employees. For subjects that are more relaxed, such as announcing a company party of picnic, first person might be a better choice. A mandatory meeting might benefit from a third person point of view, written with a more formal tone.
Keep the memo as short as possible. Between three and five paragraphs, each with between three and five sentences, is appropriate for most memos. Memos are meant to be short reminders. Be direct in the body of the memo. Get right to the point. If there are any special instructions, try listing them as bullet points when possible. End the memo with contact information for those who may have further questions.
English Language Center: How to Write a Memo
Carl Hose is the author of the anthology "Dead Horizon" and the the zombie novella "Dead Rising." His work has appeared in "Cold Storage," "Butcher Knives and Body Counts," "Writer's Journal," and "Lighthouse Digest.". He is editor of the "Dark Light" anthology to benefit Ronald McDonald House Charities.
Purdue Online Writing Lab Purdue OWL® College of Liberal Arts
Parts of a Memo

Welcome to the Purdue OWL
This page is brought to you by the OWL at Purdue University. When printing this page, you must include the entire legal notice.
Copyright ©1995-2018 by The Writing Lab & The OWL at Purdue and Purdue University. All rights reserved. This material may not be published, reproduced, broadcast, rewritten, or redistributed without permission. Use of this site constitutes acceptance of our terms and conditions of fair use.
This handout will help you solve your memo-writing problems by discussing what a memo is, describing the parts of memos, and providing examples and explanations that will make your memos more effective.
Standard memos are divided into segments to organize the information and to help achieve the writer's purpose.
Heading Segment
The heading segment follows this general format:
Make sure you address the reader by his or her correct name and job title. You might call the company president "Maxi" on the golf course or in an informal note, but "Rita Maxwell, President" would be more appropriate for a formal memo. Be specific and concise in your subject line. For example, "Clothes" as a subject line could mean anything from a dress code update to a production issue. Instead use something like, "Fall Clothes Line Promotion."
Opening Segment
The purpose of a memo is usually found in the opening paragraph and includes: the purpose of the memo, the context and problem, and the specific assignment or task. Before indulging the reader with details and the context, give the reader a brief overview of what the memo will be about. Choosing how specific your introduction will be depends on your memo plan style. The more direct the memo plan, the more explicit the introduction should be. Including the purpose of the memo will help clarify the reason the audience should read this document. The introduction should be brief: approximately the length of a short paragraph.
The context is the event, circumstance, or background of the problem you are solving. You may use a paragraph or a few sentences to establish the background and state the problem. Oftentimes it is sufficient to use the opening of a sentence to completely explain the context, such as,
Include only what your reader needs, but be sure it is clear.
Task Segment
One essential portion of a memo is the task statement where you should describe what you are doing to help solve the problem. If the action was requested, your task may be indicated by a sentence opening like,
If you want to explain your intentions, you might say,
Include only as much information as is needed by the decision-makers in the context, but be convincing that a real problem exists. Do not ramble on with insignificant details. If you are having trouble putting the task into words, consider whether you have clarified the situation. You may need to do more planning before you're ready to write your memo. Make sure your purpose-statement forecast divides your subject into the most important topics that the decision-maker needs.
Summary Segment
If your memo is longer than a page, you may want to include a separate summary segment. However, this section is not necessary for short memos and should not take up a significant amount of space. This segment provides a brief statement of the key recommendations you have reached. These will help your reader understand the key points of the memo immediately. This segment may also include references to methods and sources you have used in your research.
Discussion Segments
The discussion segments are the longest portions of the memo, and are the parts in which you include all the details that support your ideas. Begin with the information that is most important. This may mean that you will start with key findings or recommendations. Start with your most general information and move to your specific or supporting facts. (Be sure to use the same format when including details: strongest to weakest.) The discussion segments include the supporting ideas, facts, and research that back up your argument in the memo. Include strong points and evidence to persuade the reader to follow your recommended actions. If this section is inadequate, the memo will not be as effective as it could be.
Closing Segment
After the reader has absorbed all of your information, you want to close with a courteous ending that states what action you want your reader to take. Make sure you consider how the reader will benefit from the desired actions and how you can make those actions easier. For example, you might say,
Necessary Attachments
Make sure you document your findings or provide detailed information whenever necessary. You can do this by attaching lists, graphs, tables, etc. at the end of your memo. Be sure to refer to your attachments in your memo and add a notation about what is attached below your closing, like this:
Resources: Discussions and Assignments
Module 2 assignment: writing in business: analyzing a memo.
Understanding the functions of interoffice memos is crucial when choosing the best communication channel in the workplace. Being able to analyze the audience and purpose of a scenario is an important skill to help you justify the necessity and effectiveness of a memo.
Download this memo, in which a university president addresses the employees at the university:
Sample memo (.docx)
Sample memo (PDF)
After reading the memo carefully answer the following questions:
Based on what we have read on audience and purpose in this module, describe your thoughts on the memo content and format.
Did the writer choose the best delivery channel for this message?
Are there any places you believe the writer could be more clear?
Be prepared to share your answers and findings in class during a follow-up discussion.
Grading Rubric
Writing in Business: Analyzing a Memo. Authored by : Lumen Learning. License : CC BY: Attribution

A memo (short for memorandum) is a type of document typically used to communicate with others in the same organization. Memos (or memoranda ) are generally used for fairly short messages of a page or less, but informal reports of several pages may also employ the memo format. While many workplaces use email (whose format originates in the memorandum—see Figures 4.2.1 and 4.2.2 below) for communication, it is still important for technical writers to know how to properly format and use printed memos.
Memo Heading
Memos, like emails, begin with a header block that includes the following:
HEADING : Capitalize and make bold the heading— MEMO  or MEMORANDUM is sufficient.
TO :  List the names of the recipients of the memo.  If there are several recipients, it's acceptable to use a group name, such as "All Faculty" or "Hiring Committee Members."
FROM :  List the writer's name(s) (sometimes the job title is also included).
DATE :  List the date on which the memo is distributed.
SUBJECT (RE) :  Include a subject that functions like a title (specificity is helpful here so that readers can immediately identify the memo's topic).
* Other lines, such as CC (carbon copy) or BCC (blind carbon copy), may be added as needed.
Figure 4.2.1 shows a typical header block for an email, while Figure 4.2.2 shows a typical header for a memo; note the similarities between the two:
The order listed above is the most common memo structure, but the order of items can vary, especially when organizations have their own style preferences for letters and memos.  Figure 4.2.3 shows a standard memo layout: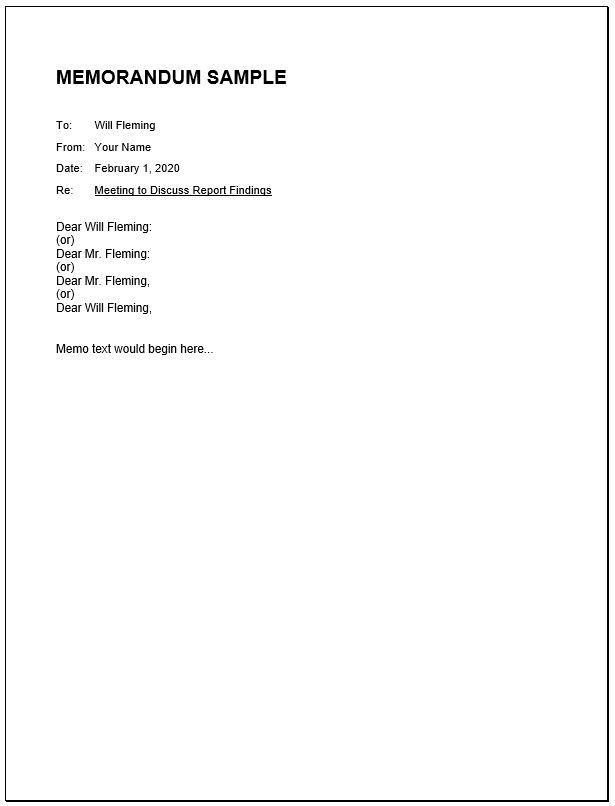 Memo Content
Memo text uses block letter format , with single-spaced lines, an extra space between paragraphs, and no indentations for new paragraphs.  However, if a report using a memo format stretches to a few pages in length, double spacing may be used to improve its readability.
Organize the content of your memo so that it answers the following questions for the reader:
Opening:   Do I have to read this?  Why do I have to read this?
Details:   What do I need to know?
Closing:   What am I expected to do now?
Memos are generally direct and concise . There is no need to start with general introductions before getting to your point. Your readers are usually colleagues within the same organization, and are likely familiar with the context in which you are writing. The subject line and opening sentences of the memo's message should make it clear to the reader whether they have to read the entire memo and why (if, for example, the memo is informing readers about a parking lot that's closed on campus that I never use, then I don't really have to read any further).
The middle section of the message should give all of the information and details needed to adequately inform the readers and fulfill the purpose of the memo. Start with the most general information, and then add the more specific facts and details. Make sure there is enough detail to support your purpose , but don't overwhelm your readers with unnecessary details or information that is already well known to them.
The final part of the message is the action, indicating what, if any, action is required or requested of your readers. If you are asking your readers to do something, be as courteous as possible, and try to indicate how this action will also benefit them.
For more information, watch the following video, " Writing the Basic Memo ," from Upwrite Press:
* Click here for a sample of a student's memorandum for a technical report—pay special attention to its layout and how the writer uses helpful subheadings to assist the reader in navigating the document and its information.
Additional Resources
" Memos " from the Purdue OWL
" Memorandums and Letters " from  Business Communication for Success
Technical Writing at LBCC Copyright © 2020 by Will Fleming is licensed under a Creative Commons Attribution 4.0 International License , except where otherwise noted.