How to install TFAR (Task Force Radio) for ArmA 3
So, you've seen a few of your friends, or a streamer or two using TFAR, and want to give it a go? Here's a super easy to follow guide for you to get in on the action!
You will need;
TeamSpeak 3
https://www.teamspeak.com/en/downloads/
Task Force Radio
https://steamcommunity.com/sharedfiles/filedetails/?id=620019431
TeamSpeak TFAR Plugin:
https://github.com/michail-nikolaev/task-force-arma-3-radio/wiki/README_EN
1. Subscribe to the mod on the steam workshop; https://steamcommunity.com/sharedfiles/filedetails/?id=620019431
2. Go to the GitHub;
3. Download and unzip the 0.9.7.3 radio archive.
4. Once unzipped, copy the contents of "TeamSpeak 3 Client" folder into the root folder of TeamSpeak.
5. Do the same with the contents of the "ArmA3" folder into wherever your ArmA 3 folder is saved. (By default–"…\SteamApps\common\ArmA3″.)
6. You now have Teamspeak (TS3) installed.
To connect to our Community Teamspeak Server for the first time follow the steps below:
Go to connections > connect
S erver Details can be found at: https://discord.gg/m7djAwCB
You should find yourself here.
When you start the game you need to make sure you have Teamspeak open beforehand and have connected to our community teamspeak server.
When you start the game you should, provided the mods are installed correctly, be automatically pulled into the right room.
Basic controls
Bear in mind, these are rebind-able. I personally have push to talk as one of the side buttons on my mouse. Try out a few setups, see what works for you!
Radio Specific Controls
AN/PRC 154 with MicroDAGR
AN/PRC-148-JEM
Troubleshooting and problem solving
Goldeneye : Source – Community Server
Pipe error 230 – most likely, it means you forgot to enable the plugin in TeamSpeak.
If the plugin is red-marked in TS and does not load – you will probably have to update TeamSpeak.
If something doesn't work – try to reload the plugin first – see below
Caps Lock actions aren't working – common issue with use of special gaming keyboards, where Caps Lock code is different. Try changing your key mapping (by editing the userconfig ).
If due to an error, you are no longer able to hear other players, even outside the game, open Setup 3D Sound in TeamSpeak and click Center All .
To eliminate possible errors with the plugin, developers may require your TeamSpeak logs. To copy it, select Tools> Client Log , tick all checkboxes at the top and, by selecting all of the text with Ctrl + A , copy it to the clipboard.
If TeamSpeak has stopped working (Heaven forbid!) while using the plugin – it will show a dialog with instructions on where you can find the dump file (information about an error).
If you have TeamSpeak open and connected, and for some reason it isn't working when you join the ArmA server, try the following.
Resetting the Addon –


Existing user? Sign In
Facebook BMS
Facebook VG
Task Force Radio
By BinkleDinkle February 12, 2020 in Arma III
Reply to this topic
Start new topic
Recommended Posts

BinkleDinkle
Quick set up for Task Force Radio (TFR)
1. Download task_force_radio.exe. Available from the following:
Arma3 file browser on TS.
http://radio.task-force.ru/en/  within 0.9.12 radio archive in folder called 'teamspeak'.
2. Run task_force_radio.exe
3.On TS: Tools>Options>Addons and make sure TFR is listed and enabled.
4.Reload TS and ARMA 3
5.At this point all should be installed. Can confirm TFR is install by checking if Task Force Radio Status is present in right hand box of TS. Example below

6. Connect to the Arma server (Sausag3 Workshop for example). Once you're ingame TS will automatically move you to the TaskForceRadio channel from what ever channel you're currently in.
7. Check if others can hear you using 'local chat' via TS push-to-talk key
8. To use radio comms you first must get a radio ingame and press ctrl+p to bring up it's interface and set-up channel freq, etc. By default capslock is default key to speak on radio.
______________________________________________________
When leaving the Arma server TS should return you to the channel you were in before it moved you to TFR channel.
If you join the TFR channel without TFR running then you will be able to hear everyone else but they can't hear you.
All Radios have a limited range to which you can hear others. hovering mouse over radio in inventory will show the range of your radio 2/5/20/40 km are most common ranges.
Ctrl+P: Brings up radio
CAPSLOCK: Talk on radio
Ctrl+tab: Change distance you can be heard in 'local chat'. These being whisper/normal/yell.
Ctrl+CAPSLOCK: Talk on Long Range Radio if you have one.
Change TFR Binds use ingame Options > Configure > Controls > Configure Addons > Addons: TFAR

Link to comment
Share on other sites.
Created 3 yr
Last Reply 3 yr
Top Posters In This Topic
Popular days.
BinkleDinkle 1 post
Feb 12 2020
Popular Posts
February 12, 2020
Quick set up for Task Force Radio (TFR)   1. Download task_force_radio.exe. Available from the following: Arma3 file browser on TS. http://radio.task-force.ru/en/ within 0.9.12
Posted Images

Join the conversation
You can post now and register later. If you have an account, sign in now to post with your account. Note: Your post will require moderator approval before it will be visible.
× Pasted as rich text. Paste as plain text instead
Only 75 emoji are allowed.
× Your link has been automatically embedded. Display as a link instead
× Your previous content has been restored. Clear editor
× You cannot paste images directly. Upload or insert images from URL.
Insert image from URL
Submit Reply
Server Rules
Falcon BMS Server
PR Coop Rules
PR Coop Rules (Turk)
Arma 3 Servers Rules
Unban Request
Privacy Policy
Rules
Community Guidelines
Project Reality COOP Rules
Arma Server Rules
PR Unban Request Form
Join up!
Members
VG Community
VG Supporters
Blogs
AVCS for VoiceAttack
  PR Trackers
  Information
  VG Labs Projects
All Activity
My Activity Streams
Unread Content
Content I Started
Subscriptions
Manage Purchases
Personal Information
PayPal Subscriptions
Account Credit
Alternative Contacts
Introductions
Game Servers
Project Reality COOP Server Info
Arma 3 Servers Info
Falcon BMS Server Info
Create New...
Important Information
Terms of Use and Privacy Policy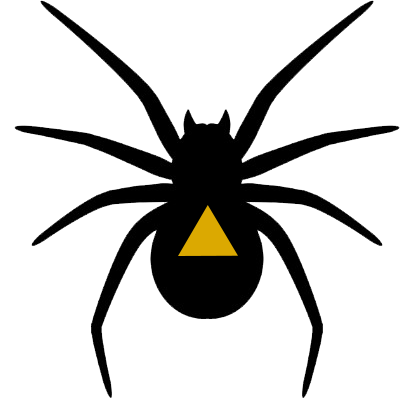 Arma 3 – [S.O.G. Prairie Fire] How to setup Task Force Radio for Mike Force Servers
Added: May 12, 2021, 3:20pm UTC Steam Guides 0
Table of Contents
Installing Task Force Radio
For Mike Force servers you will need to subscribe to the Beta version of TFAR in the workshop. You can find a link here: http://-https://steamcommunity.com/sharedfiles/filedetails/?id=894678801 Subscribe to it and we will come back to it later
Installing Teamspeak
If you did not know TFAR runs off of a separate program known as Teamspeak, it's pretty much just discord but for mainly voice instead of text. Download the most up to date version of teamspeak from their website: https://www.teamspeak.com/ Click on the EXE and let it install to it's default location Note: I'd recommend opening it at least once and enabling push to talk
Installing/Enabling the TFAR addon/plugin for Teamspeak
Next you will need to install a teamspeak plugin for TFAR. You can get this either from the TFAR website or from its github. Make sure you are downloading the most up to date version of the beta branch!!! : https://github.com/michail-nikolaev/task-force-arma-3-radio/releases/tag/1.0-PreRelease After you install it open the folder and click on the subfolder called teamspeak, then double click on the file task_force_radio, teamspeak will pop up a TS window just click on install then yes to the warning. After this has been done restart the teamspeak client if it is open. Reopen teamspeak and then click on tools, then options. Once the options window is open click on addons, scroll down until you see Task Force Arrowhead Radio addon make sure it says enabled,if it doesn't click on disabled and it should enable it. Click on ok. Now the plugin is enabled.
Connecting to a Mike Force server and using TFAR
—As an example I will show how to connect to an Official Mike Force server #3— Note: Make sure the main Arma 3 game is closed! You should only have the launcher up. For this you will want to use the Arma 3 Launcher Server Browser, not the one ingame, and find an Official Mike Force server you want to join, remember what number it is! Open teamspeak and Connect to the Official Mike Force server by clicking on Connections, then clicking on connect. From there underneath Server Nickname or Address copy and paste this http://teamspeak.sogpf.com then clicking on Connect, you will be brought to a list of all voice chats you can join. It is recommended you turn down your volume for this step. Scroll down until you find the server you wanted to join, in this case we want to join server 3, scroll down until you see Mike Force #3 and double click it, this will add you to the chat. From here we can join the server through the Arma 3 launcher. On the launcher join the server you wanted to, and when it asks what mods you want to enable make sure you enable TFAR Beta!
Hurray you should now be able to use TFAR ingame! I am very drunk ATM so I will be coming back to this guide to fix somethings and clear other things up so if you have questions just be patient.
All Arma 3 Posts List
Arma 3 – Commander Tips + Missiles + Radar Gameplay Basics
Arma 3 – List of Missiles + Bombs & Acronyms
Arma 3 – Recommended Flight Speed Tips
Arma 3 – Achivement Guide
Arma 3 – Multiplayer How To Add Custom Music Script
Arma 3 – Introduction to the Frogman – Combat Diver
Be the first to comment
Leave a reply cancel reply.
Your email address will not be published.
Save my name, email, and website in this browser for the next time I comment.
Copyright © 2023 ⚔ Steam Lists | Contact Us ✉ | Privacy Policy | Cookie Policy | Terms of Service | Game Tips | Gameplay | Report Abuse
Remember me Not recommended on shared computers
Forgot your password?
Or sign in with one of these services
How to install TFAR and the teamspeak Addon
By LH5 August 26, 2019 in Guides
Recommended Posts
Step 1: First you will need to subscribe to Task Force Arrowhead Radio (BETA!!!) on the steam workshop ( https://steamcommunity.com/sharedfiles/filedetails/?id=894678801 )
Now open folder in Windows Explorer.
Be sure to follow the warning.
Now double left click on the task_force_radio TeamSpeak Add-On, once you have done this a window looking like this should open. Once open select install and follow the prompts. (version number will change over time)
The final prompt should be add-on installed. Do you want to activate this Add-On? Select yes and restart your teamspeak
Step 2.1: Now it's time to check the Add-On is activated.
On teamspeak go to tools and go down to options
Once in options go to the Addons category and look for Task Force Arrowhead Radio, once located check for the box that will either say Enabled or Disabled. If disabled, click on the box that says disabled to enable it.
Congratulations you have now installed TFAR and the TS addon.  (if you are referring to this guide on how to update to the latest version of the plug in all you need to do is reinstall the addon following the same steps)
Looking for a basic guide on how to use the radio's, try this: 
Lindi , Jenkins , Gambit and 7 others
Link to comment
Share on other sites.
4 yr LH5 pinned and featured this topic
2 yr Norris unfeatured this topic
2 yr LH5 locked this topic
Forum Statistics
Existing user? Sign In
Online Users
My Activity Streams
Recent Topics
Player Tools
Gamenight Request form
Staff Application forms
Search code, repositories, users, issues, pull requests...
Provide feedback.
We read every piece of feedback, and take your input very seriously.
Saved searches
Use saved searches to filter your results more quickly.
To see all available qualifiers, see our documentation .
Releases: michail-nikolaev/task-force-arma-3-radio
Added CBA Settings implementation to replace userconfig. ( #1099 ) Added Teamspeak 3.1 support ( #1100 ) Teamspeak Plugins are now packed in a ts3_plugin installer. Fixed dead people could hear Zeus ( #1048 )
Fixed Bug where Teamspeak plugin wouldn't load. Big thanks to Dr_Eyeball!
Update 17.06.2019 this includes new Teamspeak plugins for Teamspeak 3.3.0!!
1.0-PreRelease-master-dev.334
This is a developement release its not intended for production use., scroll down for the 0.9.12 release.
Updated Polish translations ( #1141 ) Added backend code to allow Radios to be switched off ( #1132 ) Improved use new param command for function parameters ( #990 ) Added keybinds to enable/disable whisper/shouting ( #887 / #992 ) (Config option available to also trigger PTT when pressing modifier key. Default needs modifier+PTT pressed) Improved detection of co-pilot seat for helicopters ( #903 ) Changed addon structure to CBA style Improved use new isEqualType function instead of comparing typenames ( #1086 ) Fixed Curator using Remote Control won't update units position correctly Fixed LR-Radio settings would reset when entering Virtual Arsenal ( #1150 ) Standardized Classnames (Old tf_* classnames are DEPRECATED) Added asynchronous commands which will reduce game lag when transmitting data to plugin Added Semi-Duplex support ( #1148 ) Added Object Interception ( #1154 ) Standardized Variable names (Old tf_* variables are DEPRECATED but still working till 1.1 or later) Added Vehicle Intercom ( #974 ) Added Static Radios (Tutorial Video in progress) ( #1158 ) Fixed Frequency variables not applied to Curators ( #982 ) Moved SR Radio settings to a CBA_Namespace Fixed Font scaling ( #1164 ) Moved all scripts from scheduled to unscheduled Removed Diver Radios ( #1127 ) Added new Airborne Radio effect( #959 ) Added lower/raise Headset hotkeys( #880 ) Rewrote Spectator system ( #1151 ) Arma 64Bit support Antenna system (#TODO add PR)
Teamspeak specific: Changed TFAR now only unmutes players that were muted before. Teamspeak 3.1 Support ( #1100 ) Fixed Arma freezing when Teamspeak crashes or freezes ( #1109 / #1112 ) Improved radio sounds now only play on the speaker the radio is set to ( #821 ) Performance improvements in the Teamspeak Plugin Fixed Teamspeak error if Arma profileName had trailing spaces ( #1003 ) Using SharedMemory instead of NamedPipe to communicate with Teamspeak Fixed Teamspeak logspam of 'can't center client' Fixed 1 second freeze when unloading the Plugin
This changelog contains all major changes till 22.11.2016
APEX compatibility issues.
tf_bussole radio.
Radio background fixes.
Updates for spatial audio (thanks to @BaerMitUmlaut )
Updated CBA
Zeus support fixed
Now it is possible to setup keys right after game launch
Minor config fixes
Some RPT spam fixes
Mod icon updated on cover :)
OnBeforeTangent event handler
Full changelog .
Updated CBA keybinding support
tf_mr3000_bwmod_tropen and _tf_rt1523g_big_bwmod_tropen_radios cammo (thanks to @MarcBook )
Added OnRadioOpen events to all radios.
Docs updates (thanks to @Tourorist )
Fixed memory leak in plugin which may cause FPS drop
Updated radio sounds
Default key for LR additional is Y (but for current user need to be rebinded by hands)
Updated mass of backpacks
Chezh translation (thanks to EvroMalarkey )
Fixed issue with BWMOD encryption codes
New models for radio items
New sound for radio quarks
Give personal radios to SERGEANT and higher
Old TS support
BWMOD camo for backpacks
Integration with upcoming RHS
Ability to program rifleman radios via new device MicroDARG (given to everyone by default)
Ability to hear speaker on radio on dead body
Fixed: speakers volume
Fixed: long range tangent stuck sometimes
Fixed: Vehicles sound popping
Fixed: Speakers now not works underwater
Fixed: Now it is not possible to talk from UAV
Fixed: More light audio filters for speakers
Fixed: freezes on sound loading
Fixed: Issue on JIP
Fixed: crash if radio sound file not found
Fixed: Security issue in userconfig (userconfig file also renamed)
Fixed: Issue with fast capslock and voice activation
Fixed: Plugin not moves player back to channel after game
Fixed: Incorrect quarks volume in vehicles
Fixed: getting radios after respawn
Fixed: incorrect quark sometimes played
Fixed: API function about TS state
Fixed: No Zeus freqs while controlling unit
Fixed: AN/PRC 152 Display too small
Fixed: IS_SPEAKING can cause crash (was causing crash with CSE 0.8.0)
Positional audio fixed
Fixed robotic sound
Fixed sound distance model
Fixed game freeze on tangent release
Adjusted radio quarks voume
Fixed crash on incorrect format of custom sound (need to be 2/48000)
Fixed backpacks shadows
New audio engine with better spatial audio and new distance model
Ability to enable speakers on radios (possible to hear radio on the ground, on unit, in vehicle, etc)
Full support for Zeus (can use radios, can hear, can talk even though controlled unit)
Fixed tangent stuck
Plugin CPU usage optimisation
Network usage optimisation
Solved "duplicate radio ID problem"
Sound isolation for vehicles
Fixed issue with mic sound for some players
New dialogs for radios including night version (a lot of them, almost all radios updated except airborne)
New backpacks models: NATO 1, NATO 2, AFF, OPFOR
Old backpack models used by FIA
New fancy backpack texture
In-game key binding via CBA
Now possible to look around (ALT) and use radio
Dialogs buttons positions updated
Dialogs buttons sound updated
More fast spatial position updates
Same frequency in team for diver radio
CTRL + ~ to talk on diver radio
Small radios available in editor
Phone sound effect for addonmakers and scripters
Diver radio volume increased
Fixed getting radio in case of full inventory
Fixed issues with civilians players
i18n updates
Radios now correctly handles TeamSpeak PTT delay
Fix turn out issues with few vehicles
Default radio volume in userconfig
API to get if user uses radio\speaking
MR3003 in BWMOD vehicles and infantry
Event handlers API
Statistic tracker will help me to make mod better
A lot of other fixes
Fixed compatibility with new version of Arma 3 (thanks to thhamm) Fixed few issues in plugin (thanks to LH)
Support for TS 19 API (older version)
0.8.3 clients no longer breaks server
Fixed server script failure after respawn
T and Y keys perform default actions too (lock on TITAN, Zeus)
AMV-7 radio and isolation fixed
Fixed plugin crash on x64 on some CPUs
Support for rifleman radios property in userconfig
Few other warnings and error fixed
Fixed: Sometimes possible to hear live peoples in spectator (I hope)
Fixed: frequency module not works for JIP (I hope)
Terrain interference of radio
New type of radio - rifleman radio (by default given to everyone except teamleaders)
AN/PRC-154 rifleman radio (2km) (classname: tf_anprc154, default for independent side)
RF-7800S-TR rifleman radio (2km) (classname: tf_rf7800str, default for west side)
PNR-1000A rifleman radio (2km) (classname: tf_rf7800str, default for opfor side)
New type of radio - airborne radio (40km): 1, 2, 3
Backpack model
Multiband support (receive/send on 2 channels per radio)
Inventory access animation when adjust radio dialog
No longer uses hint but a custom HUD (tfar_fnc_showHint)
Key to fast switch radios (default: Ctrl + [/] cycle SW, Ctrl + Alt+ [/] cycle LR)
Key to fast switch stereo mode (default: ctrl + up/left/right for SW, alt + up/left/right for LR)
Capacity of backpack radios increased
Items from original backpack are moved to new radio backpack if they can fit (on respawn)
Personal radios have a range of 5km (AN/PRC 152, Fadak, AN/PRC 148 Jem)
LR radios distance is 20km
Vehicle bound LR radios distance is 30km
Airborne bound LR radios distance is 40km
Menu to copy settings to another radio
Module to enforce TFAR usage, give teamleader's LR radios, give rifleman radios to team members, terrain interception coefficient, channel name (serious mode), channel password (serious mode), same SW frequencies for side, same LR frequencies for side
Module to set settings for sync'ed units' side; encryption Code, LR radio type (classname), SW radio type (classname), rifleman radio type (classname), SW Frequency (SQF array of strings), LR Frequency (SQF array of strings)
Module to set settings for sync'ed units; SW frequencies (SQF array of strings), LR frequencies (SQF array of strings)
All radios now have classes
Added default support for the following mods (HAFM ArmA 2 HMMWVs Import, HAFM ArmA 2 US Helicopter * Import, HAFM ArmA 2 UK Wheeled, HAFM UAZ Cars, C-130J Port Release)
New font for radios
Interference affects updated
Near players are muted in TS too
Changed plugin commands to use \t (tab) instead of @, allowing @ to be used in nicknames with no issues
Prefixed all functions with TFAR_
Prefixed all variables with TF_
No longer uses CBA's extended handlers for init, CBA is still required for key handling and some other stuff
Added new keys to in game briefing
Using BIS_fnc_areFriendly for encryption code checks
Support for version 20 of TS API
Increased player position update frequency
Voice volume is transferred to plugin as a number instead of string
Group settings are only used if radio is default side/faction radio
Send radio settings to plugin more frequently
Ability to create new radio types via 3dparty addons (documentation in progress)
Support for setting of default radio per faction in CfgFactionClasses
Ability to specify type of radio in vehicle's config
Ability to set isolatedAmount (and other LR settings) moved to config entries instead of in script
Function header for most functions (for use in function viewer, should help mission makers/mod developers)
Ability to set global hearing volume (player setVariable ["tf_globalVolume", 0.4]) (already supported by XMedSys)
Ability to set voice volume of player (player setVariable ["tf_voiceVolume", 0.6]) (already supported by XMedSys)
Ability to set radio usage of player (player setVariable ["tf_unable_to_use_radio", true]) (already supported by XMedSys)
Manual spectator mode (TFAR_fnc_forceSpectator)
Transmitting distance multiplier (player setVariable ["tf_sendingDistanceMultiplicator", 1.0]) (to simulate additional interference )
Receiving distance multiplier (player setVariable ["tf_receivingDistanceMultiplicator",1.0]) (to simulate additional interference )
API to copy radio settings to another radio (TFAR_fnc_copySettings)
Moved server loop to separate function (TFAR_fnc_processGroupFrequencySettings) to allow call from user mode (to force frequency set)
Way to specify radio per side: tf_defaultSIDEPersonalRadio,tf_defaultSIDEBackpack ,tf_defaultSIDERiflemanRadio (where side is = west,east,guer)
Ability to specify subtype for radios: is used plugin side to allow varying effects (digital, digital_lr, airborne)
Ability to set custom formatting for Channel Edit control (TFAR_fnc_updateSWDialogToChannel)
API to set/get specific frequency on a channel for a radio (TFAR_fnc_setChannelFrequency/TFAR_fnc_getChannelFrequency)
Per radio encryption code (allows setting of encryption code on each instance of a radio, only available via API)
Other API + fixes
Check for inheritence of V_RebreatherIA (to support diver device in other rebreathers)
Big HUD size support
Removed overriding of default dot marker
Size of anprc148jem's image adjusted down to same as other radio interfaces
Plugin no longer moves you back in cases of changing channel in TS (lightweight mode)
Clipping on mixing
TS plugin no longer overrides CLIENT_META_DATA, which causes issues with other plugins
Various optimisations of the mod, improving performance where possible
Volume in TS is 20% lower (I hope)
Updated links in English version of help
Arma 3 Task Force Radio Server Setup
Setting up a TFR server can be a daunting task, however, with the right instructions, you can have your own up and running in no time! 
To give you all the steps and tips, our gamers will share how you can set up a TFR server easily with the various options available. We'll also cover how to ensure your server is running smoothly and efficiently.
How to Do a Task Force Radio Server Setup?
Install TeamSpeak server software.
Run the server software, and use the address "localhost" to connect to the server through the client.
Right-click on the server's name, click Edit Virtual Server, click Anti-Flood, and set all of the "Points needed to..." values to 99999. This keeps TFR from turning on the server's anti-flood system and making things hard for clients.
Forward UDP port 9987 for the server software and give players your public IP address  [ 1 ]  so they can connect.
Setting up a TFR server is relatively simple, however, there are many options to consider and settings to adjust. By following the steps outlined in this article, you can quickly and easily have a fully functioning TFR server soon.
Matthew Paxton
Dark souls remastered server status, what happens when drm servers go down, leave a reply cancel reply.
Your email address will not be published. Required fields are marked *
Save my name, email, and website in this browser for the next time I comment.
Related Posts
How to Add Mods on an Arma 3
Arma 3 Star Wars Opposition Server — What
Arma 3 Invade and Annex Servers — Your
Solved: Arma 2 No Servers
Are Arma 2 Servers Up and Running?
Privacy Policy
Affiliate Disclosure
Wordle Vowel Harmony: 5-Letter Words With Four Vowels
A Guide to Halls of Herodiana Puzzle in Hogwarts Legacy
ARMA 3: How To Setup Task Force Radio Module And Teamspeak Server Channel (Mission Creators)
Post author By teamspeak
Post date 17 July 2020
No Comments on ARMA 3: How To Setup Task Force Radio Module And Teamspeak Server Channel (Mission Creators)
Hello people, In this video, I will show you how to set up TFAR module inside mission and how to create TFAR channel in Teamspeak Server.
Follow me on twitter – @Soldier90111
If you like it, like the video and hit that subscribe button. Thank you!
Music – Title: Alive (Doing It Right) Artist: Mise Genre: Dance & Electronic Mood: Calm Download: https://goo.gl/ApFVSX
Tags arma , arma 2 , arma 3 , Arma 3 TFAR , Arma 3 TFAR Tutorial , Arma 3 Tutorial , ARMA III , Arma3 , beginners , bohemia , edict , force , free teamspeak , guide , How to set up task force radio , How to set up Task force radio module , How to set up TFAR , How to set up TFAR Module , radio , setup , Shay , Soldier901 , task , task force radio , taskforce , taskforce radio , teamspeak , TFAR , TFAR Module , tfr , Tutorial
Leave a Reply Cancel reply
Your email address will not be published. Required fields are marked *
Save my name, email, and website in this browser for the next time I comment.