Here's How to Get Motivated to Do School Work
Treat studying like a profession, and thrive!
For better or for worse, it's never too early to start thinking about the future. Your happy, comfortable retirement will most likely be dependent on success in your professional life, as it will earn you some degree of financial stability. And your professional life is very often predicated upon success in school.
Even though the idea of retiring is a long way off, it's important to understand that staying motivated and doing well in school now will have consequences that reverberate long into the future. So if you require academic assistance, you need to spend time thinking about that now, rather than later and begin working smarter as soon as you can.
Do You Require Academic Assistance?
If you start taking your education seriously, you can create the pathways for a successful life early on. And a huge part of taking your education seriously is doing your homework, and doing it properly.
After all, your future boss will be sort of like a teacher. They will expect your input at meetings, and after them. They will need to know that you are reliable, and will expect you to finish the tasks you are assigned, with only yourself as your motivator. If you need to create a powerpoint deck and present them later, then your work "homework" will likely involve editing slides and making sure everything is prepared so you don't look silly and unprepared in front of your colleagues later on.
You can start that now by holding yourself responsible for your academics. So stop procrastinating! Today is the time to study for tests, spend the time on papers and projects, memorize the materials needed, and do all your homework. Once you're done, then you can enjoy some fresh air outside!
A Few Reasons Students Fail to Complete Homework
Students that find they are having trouble finding the motivation needed to do their homework, shouldn't be too hard on themselves. Instead, they should be ready to first identify the issues preventing them from staying on task with school work. Later you can figure out ways to stay on task with your studies.
Here are a few reasons you may be off task with your homework.
1 – Time Management Problems 
Often students find themselves in charge of their own schedules for the first time in their lives, and that can make it hard to plan when exactly to schedule in homework time.
Planning your days is indeed a skill that takes practice and that does not come naturally to all people. To plan home tasks effectively, meaning slotting in time for homework along with all the other non-scheduled parts of your life, is something to devote real time and thought to. One key here is knowing that proper management of your study time also involves taking breaks and taking care of physical needs like eating healthily, exercising, and resting.
Don't let yourself get overwhelmed by how long the homework will take, instead make a plan that makes it work – more on that below.
2 – The Teacher Doesn't Check the Homework 
If your professor does not check to confirm that you and your fellow students are completing homework assignments, you may start to see each assignment as optional. This is the exact wrong approach, though. 
In fact, when your teacher is not checking homework completion, he or she is trusting you and the other students to hold yourselves accountable. That means your homework assignments provide two chances for learning in one: a chance to learn a school lesson as well as a life lesson.
No good teacher assigns homework without feeling it has importance and validity, so don't skip it just because you can get away with doing so – you'll only hurt yourself in the long run.
3 – You Feel You Just Don't Need the Homework 
Maybe you are taking a class where things just come easily to you. You have an innate grasp for the material, you do well on tests and papers, and all the homework seems to do is take time, not hone your skills or add knowledge, eh? That's no reason not to just get it done.
Even homework that's easier for you will still serve to reinforce the material, help you avoid easy mistakes, and keep you sharp. Remember, even the most naturally skilled athletes still practice, the best musicians still rehearse, and accomplished writers churn out drafts and edit them time and again.
A Few Tips to Help You Stay on Top of Homework Assignments
So you are committed to getting your homework done, but you're not quite sure how to change things up so you can stay on task and keep consistently completing it on time? Here are a few homework tips to mull over.
1 – Set Aside a Specific Time for Homework 
You're good about going to each class on your schedule, right? Not to mention showing up for the doctor's appointment, lunch with a friend, or other event on your calendar, right? Treat homework just the same way: schedule a time, be it daily or a few times a week, that you can set aside to study, write, edit and proofread, and whatever else your assignments entail.
By making a specific homework time, it will seem less like an added burden and more like a routine part of life which, while you're a student, it is. And remember, breaks from homework matter.
2 – Treat Homework the Same as Other Academic Tasks 
You would never simply not show up for a test or not turn in a paper, but when it comes to homework, it can be a slippery slope if you allow it to be. But when you treat homework as simply one part of your larger school responsibilities, it's easier to see it as a must do, not a should do.
3 – Take Advantage of Academic Assistance 
Homework is the time you can afford to get it wrong, so to speak. Tests and papers and labs get grades that can impact your academic life overall, but when it comes to homework, making mistakes or not fully understanding concepts can be a great thing, not a problem.
That's because you can learn where you need some additional support and instruction and you can use the resources your teacher or school offers in that regard. Don't feel embarrassed to get help, feel empowered, because with help, you will develop into an ever more successful student.
4 – Find Like-Minded Students 
Sometimes homework assignments are best completed alone with all your attention and focus on the work; at other times, working with other students is a great way for you to stay motivated and interested in the work. Forming a study group can help make homework more motivating and enjoyable, and your peers can offer knowledge and insight that helps you master material that's a challenge for you, just as at times you can likely help others better grasp various academic concepts as well.
5 – Don't Do Homework at Home 
There are a myriad of reasons why doing homework literally at home can be a bad idea. If you live in a dorm or apartment with friends, the home space can be loud and filled with distractions. Even if your home space is quiet and calm, everything from chores to that Netflix account to your comfy bed can be an all-too-easy distraction from homework. 
Find a place that sets you up for focus and success. That can be a school library or dedicated study hall space, a coffee shop or diner, your parent's house, a park bench, or whatever works for you.
Set Goals for Your Academic Career to Keep Your Studies on Course
Motivation can be hard to come by when you think of it in terms like that: come by. Or find. And so on. Getting motivated is not something that just happens, it's a choice you make. You don't find motivation, you create it.
Setting Goals 
And the first step toward creating motivation is the creation of goals that will help inform your academic practices. Goals are not hopes or dreams or aspirations, they are specific, logical targets you set yourself up to accomplish through diligence, focus, and, of course, motivation.
Setting goals sets you up for success – this is as true in your academic life as it is for working professionals, for athletes, for artists, and so on. A businessman may set a target goal for the amount of increased revenue he hopes to generate for his company in a given quarter and then dive deep into the data that will help him plan how to do it. An athlete may plan to shave an entire second off her 400-meter dash within a three-month timeframe and will make a training plan that will work incrementally toward her speed goal. An author may commit to writing at least 5,000 words of fiction daily in order to complete a draft of a novel in a six-week timeframe.
All of these goals may sound lofty when glimpsed without an appreciation for the focus and the logical process each of these individuals can use, but with planning and motivation, more earnings, faster speeds, and finished novels are not lofty aspirations but smart goals.
Setting SMART Goals is a Pretty Smart Thing to Do
And when you work toward smart goals , as many successful people do, your chances of achieving academic success are much greater. Just remember that a "smart goal" is not to say an intelligent or clever one, but a "S.M.A.R.T." goal, with SMART serving as an acronym for the words Specific, Measurable, Attainable, Relevant, and Time-Bound.
Think on each of those terms a bit as you formulate a plan for prepping for that final exam, plotting out that term paper, or ensuring you break down study of a large, dense topic into a manageable form and the final results will almost assuredly be good grades and better mastery of the material, and that's indeed called academic success.
Looking at the Big Picture Can Help You Stay Motivated
When you are in the middle of the school year, it can seem never-ending and exhausting. And that's to say nothing of being in the middle of the school career. Maybe you start with a year of preschool, so that's 14 years of education just to get you to high school graduation.
Add in a four-year college degree and that's 18 years in school. A two-year master's program? Three years of law school, maybe four in a medical program? You may be facing some 22 years of education, and with those years comes a lot of homework.
But your school years will end. And provided you remain in good health you will spend a good three times more years of your life without homework as a part of your days. The hard work you do while in school will have a direct impact on the whole of your life, a life that's largely to be spent beyond the bounds of academic responsibilities.
So stick with it, stay motivated and on task, and one day you'll find yourself enjoying the benefits of your efforts instead of bemoaning the tasks.
Steven John is a writer based near New York City (after 12 years in LA, four in Boston, and the first 18 just outside DC). When not writing or spending time with his wife, son, and daughter, he frequently jogs and bikes, sometimes gets in a kayak, and occasionally climbs mountains. He writes for several major outlets, and his novels can be found on his website stevenjohnbooks.com
99-Year-Old Woman Becomes Brutally Honest About Her Secret to Living a Long Life
Man Is Forced to Sell His Car to Pay For Wife's Treatment – Is in Disbelief When He Finds Out What His Family Has Planned for Him
Jennifer Love Hewitt Today: How The Former Teen Idol Feels About Her 'Sex Symbol' Status — 44 Years Later
6 ways to build motivation to do your schoolwork now that you're forced to learn online at home
Assistant Professor of University Studies, Middle Tennessee State University
Disclosure statement
Ryan Korstange does not work for, consult, own shares in or receive funding from any company or organisation that would benefit from this article, and has disclosed no relevant affiliations beyond their academic appointment.
View all partners
Even in normal circumstances, it can be hard to get motivated to do your schoolwork . But these are not normal circumstances.
The switch to remote instruction caused by COVID-19 has been unsettling. Patterns have changed. Habits have been disrupted . Remote classes are simply different from classes that involve face-to-face instruction.
As a researcher who looks at what it takes to get through college , I have a few tips that could maximize your motivation and productivity when you're at home going to school online.
1. Guard your time
You do not need large amounts of time to be productive. Instead, be intentional and focused in short blocks where you can work without interruption. Protect these open times by setting up your workspace to minimize distraction – including silencing notifications on your cellphone or laptop. Communicate your boundaries to friends and family and make sure to identify times when work and socialization can happen.
2. Determine how much work is needed
Write down the work you need to accomplish, because there is a limit to how much information you can recall and process at one time. Examine the remaining projects, including research and written assignments, and estimate the amount and type of effort that each requires. Identify any tests and quizzes that are scheduled and determine what preparation is necessary.
3. Break large projects into smaller ones
Breaking big projects into smaller and more manageable tasks allows you to achieve maximum efficiency and effectiveness .
Your assigned tasks should follow a logical sequence. Some tasks are basic, like locating articles in the online library for a research paper. Others, like proofreading, are best left to do later in the process. Work steadily, and record your progress as you do, because you get more done when you can actually see the progress you're making.
4. Set goals
When you set specific and difficult goals for your work and make them public in some way , it can boost your performance and enhance your motivation .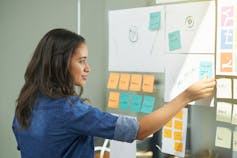 Setting generic, vague or easy goals is less helpful. Set goals related to effort. For example, plan to spend three hours one day studying for a certain class. Also, set goals related to the completion of specific tasks or products. For instance, give yourself a deadline to read and take notes on a specific article for a certain paper you must write.
Further, make time in your plan to deal with any interruptions and challenges that may occur. For example, when my 7-year-old gets bored or needs some attention and interrupts me in my work, I plan to spend 20-30 minutes doing something with her. We take a walk or a bike ride, or create some art. Then I can return to work. I even set a timer to keep myself honest.
5. Identify the rewards
It pays to clarify the rewards at stake this semester – whether those rewards are internal, such as the feeling of accomplishment that comes from understanding a difficult concept well, or external, such as getting a good grade.
Many universities are adopting pass/fail grading systems in the short term, so the external reward course grades provide will likely be different. Learning is what matters now. Focus on the course learning outcomes and make sure that you're meeting them, because these skills will be the ones required of you as you progress toward your degree.
6. Be flexible and go easy on yourself
This is an unprecedented crisis, and we are all scrambling to make it work. You didn't expect to spend these months at home, learning online. Some days won't go as planed - and that's alright. Forgive yourself when you don't do your best, then move forward and overcome the setbacks .
When the pandemic passes
Eventually, this pandemic will be over. Face-to-face classes will start again, and this semester will be but a memory. The good habits you build and the strategies follow now to manage to learn and work independently will bear dividends in the future.
[ Deep knowledge, daily. Sign up for The Conversation's newsletter .]
Online learning
Online education
Coronavirus
US higher education
College students
Learning motivation
Higher ed attainment
Lecturer and Coordinator (Today's Science, Tomorrow's World)
RMIT Vice-Chancellor's Research Fellowships
University Secretary and Director, Governance and Risk
Associate Dean (Strategic Partnerships and Enterprise)
Head of School, Tasmanian School of Medicine

11 Tips to Stay Motivated with Schoolwork
Posted July 25th, 2018 By Kris Powers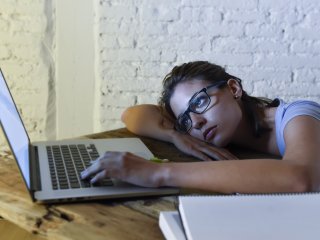 We all experience moments of feeling utterly unmotivated. For students, especially those juggling family, work and school obligations, staying motivated to complete schoolwork can be one of the toughest challenges when faced with so many demands for your attention. But don't get discouraged! Here are a few simple ways to keep motivated, even on your toughest days.
Pick your most productive time
According to  New Republic , studies have found that the two hours right after you wake up are the most productive. If possible, set aside this morning time to tackle your schoolwork. If you are more of a night owl; plan on completing an hour or so of work every night; either right when you get home or when the kids go to bed.
Set up each study session for success
When you start your study time, don't log into email or social media sites. If you are serious about your studying, then be serious about the time that you are dedicating to it. Create blocks of time where you turn everything off. This includes shutting down your smartphone, Internet, and anything else that can interrupt you. Closely guard this time to completing school work and you'll be amazed at how much you can get done! For me, the temptation to check email and Facebook is too great for me to resist. Better to just keep them turned off/logged out of until my work is done.
Take small bites out of your workload 
On days when motivation is lagging; set a small goal for yourself to study for 15 minutes. Complete one assignment. Take a practice test. We recently wrote about the Pomodoro Technique . Give it a try - we can all do anything for 15-minutes! Every small goal you successfully complete will keep you motivated to do more and more.
Set goals with milestones
When you sit down to draw up your weekly to-do list, be sure to ask yourself: "What one task should I complete to make me feel like this week was a success?" These milestones act as important markers on our way to reaching our goals. If your goal is to write a term paper by such-and-such a date; set the milestones for outline, first draft and so on along the way. You will feel a sense of accomplishment upon completing each milestone, and motivated to reach the next milestone on your plan to reaching that goal!
Don't allow negative self-talk
When things get tough, it's easy to say, "I'm not good enough" or "I can't do this". This inner voice can seriously get in the way of our motivation . Taking breaks, practicing meditation, and getting fresh air can help to quiet that inner voice. 
Change your location
Sometimes a change in location is just what we need to stay motivated! Pick up your materials and go elsewhere. A local coffee shop, library or the park can all be great places to reignite our enthusiasm for studying.
Practice gratitude
We've written before about the benefits of living a more grateful life . What are you grateful for? Making a list of things you are grateful for can have an amazing effect on your state-of-mind and your motivation to succeed.
Find your inspiration
Pictures, poems, quotes – these can all provide a much needed pick-me-up when our motivation is lagging. What inspires you? Perhaps it's a card from a friend congratulating you on taking this step, or a drawing from your child. Inspiration can be found in many things. Find what works for you and keep it close by!
Create a vision board
Creating a vision board is a great way to keep motivated. What are your goals and your dreams? Use the inspiration pieces from the step above and find more to represent your hopes for the future. This focal point can serve as a source of inspiration every day!
Celebrate your accomplishments
Take a moment at the end of every week and look at all that you've completed. Even if there are more things left to do (and there usually will be), take this time to acknowledge and celebrate what has been done. The sense of accomplishment and pride that you feel can help you stay motivated for the weeks to come.
Practice self-care
Eat right, get enough sleep, do some form of physical activity every day. Taking care of your body and spirit will make you feel more energized to face your day!
Being a student is hard at any age. There will be days when you feel that this is impossible, and you aren't sure that you can keep plugging along. Before you give up, think about the consequences. How would quitting make you feel? How would it affect your dreams for the future? Conversely, what will life be like when you achieve your goals? How will furthering your education benefit your future and your family?
Once you start to think about the effects, we hope you'll remember why you started this process and envision the pride that you'll feel once you reach your goal. Igniting the passion behind the process will motivate you to get back to work!
Ed4Career  makes it easy to pursue your personal learning and career training goals. We have valuable resources built into our programs and curriculum to help ensure student success. We also have skilled Educational Consultants on staff, and we offer an Online Student Center as well as Career Coaching. Visit us today to learn more about the  Ed4Career  difference!
Sign up for our Newsletter!
Related Posts


UoPeople president wins "Nobel Prize of Education" Learn More
UoPeople president wins "Nobel Prize of Education" >>
School Life Balance , Tips for Online Students
12 Best Tips to Balance School and Work
Learning how to balance school and work is exactly that — a balancing act. Choosing to further your education at college requires both dedication and perseverance. This is especially true when you have to hold down a job. You'll have to find ways to get schoolwork done and tend to your work responsibilities, all the while avoiding burnout.
For some students, you will also have to take care of your family. It's very clear that with all the different aspects of life, finding alone time and time for friends is also necessary.
That's why learning how to balance college and work is a strong skill to hone as early as possible in your academic career. There are a variety of ways to achieve doing so.
Let's take a look at some strategies and ideas.
Source: Unsplash
Tips for finding balance, 1. learn time management.
Perhaps the most important tool, which may seem obvious, is learning time management . Time management is defined as the "ability to use one's time effectively or productively," and for the most, it's easier said than done. That's because many people fall into the habit of procrastination, or putting off what has to be done for later.
Responsibilities like school and work are hard to prioritize when fun alternatives exist, but once you manage your time, you will be able to alleviate stress and be more successful.
Some useful tools for time management include:
Update Your Schedule: You don't have to have a type A personality to learn how to schedule your time. Start by leveraging a digital calendar or buying a planner to divide up your time in advance of your week. That way, you can schedule your time in to get the things you need to do and then also make time for fun activities like socializing, sports, hobbies, and more. Keep it up-to-date so that you don't miss anything important and can plan ahead.
Break Up Your Tasks: When you have a lot of tasks to get done, try to break up your to-do list into smaller and more approachable bits of activity. For example, if you have to read four chapters of a textbook for a test, read two chapters a day for two days, or one chapter a day for four days. Do whatever it takes to make tasks more approachable so that you limit procrastination and reduce feelings of being overwhelmed.
2. Do What You Enjoy
While it's not always possible or financially feasible, you should try to find a job that you actually enjoy. Although this is not always in your control, train yourself to see the good in whatever job you do so that you can approach work with a positive mindset.
Love What You Study
In the same way, you should learn about things that you are interested in learning about. More often than not, you have the opportunity to major in and study what you actually like. If you're not pressured by family to major in a particular field of study, choose what you are interested in so that learning piques your curiosity rather than squanders it.
3. Communicate
Although it seems intuitive, many people forget to take this step. If you are a student who has a job, be sure you tell your boss that you are in school. Most business owners and managers will be accommodating to this situation and help you to create a schedule that works best for your school time, too. Additionally, they may even be willing to provide you with time off during exams or big projects.
Depending on the type of school you attend, you can also create a flexible schedule around your job. This is especially doable if you attend an online school like the University of the People, where everything happens online. As such, you can study whenever and wherever you choose, which makes it easier to hold down a job while you learn.
4. Support Circle
One of the most important things to remember, especially when you inevitably feel overwhelmed, is that you are not alone. A lot of people are in the same situation as you, balancing work and school. By connecting with people who are in the same boat, you can learn tips and tricks from your peers.
Ask For Help
Additionally, by having a support circle, you can lean on people for help when you need it and offer help when you have the time and energy to do so.
5. Use Time Wisely
Going hand in hand with time management is learning tips and tricks to maximize the use of your time. This can happen in several ways, including finding jobs and schools that are near where you live (or online). That way, you can cut out the time it takes to commute which can add up to a lot of extra hours in a week.
Additionally, when you cook meals, cook extra on purpose so you can save some for the rest of the week. This tactic is known as meal prepping.
Furthermore, when you set time limits on social media, you will be able to allocate the time wasted to completing more important tasks, like studying. There are tools on most phones that can help you set application limits and refocus your time. You need to know your limits and trust your abilities when you are using your time wisely.
Importantly, listen to your body and mind and know when you need to take a break and hit reset to avoid burning out.
Leverage Your Natural Tendencies
Get to know yourself. If you tend to be a night owl and have most of your energy at night, then dedicate that time to learning material that is more challenging. If you're a morning person, get up early and knock off tasks from your to-do list. Spend the time that you're most productive working on the most challenging work, or subjects that require extra energy and effort.
6. To-Do List
A really simple strategy to master your time is to create and use a to-do list. Oftentimes, you can forget a task because you didn't write it down. You can reduce feelings of the stress of having to remember everything when you write down what you have to do.
When you are writing down things you have to get done, you can also create a distraction to-do list. This is done by writing down things that are causing you to lose your focus when you are working on a task. When you take a break, you can revisit your distraction to-do list and go through each line item. This tactic helps to keep you focused.
There are optimal ways to structure a to-do list, and this includes organizing it in numerical order based on priority. Your priorities likely constantly shift, so be sure you keep your to-do list up-to-date. For school tasks, a simple method for prioritization is to base the list off of the nearest deadlines.
7. Procrastinate Productively
Procrastination is bound to happen, but you can procrastinate strategically. If you don't want to perform a specific task at a specific time, try another one that you have to get done.
For example, if you are not feeling focused enough to get reading done, cross something else off your list by cleaning or organizing.
Our moods and the time of day is bound to affect our concentration levels, so it's okay to not feel ready to do something you have to do. But, rather than wasting time, shift your focus to another necessary to-do on your list.
On the opposite end of the spectrum is working ahead. If you have the extra time and energy to get something done, even if it's very early in the timeline, this will free up time in your future. It can also help to alleviate stress during your busy weeks. Whenever possible, working ahead is like buying extra time for your future self.
8. Overlapping
Whether your job is directly related to your school or not at all, try to find the places in which work and school overlap. In these cases, you can apply one skill to another area of your life and reap the benefits.
For example, if you work in a marketing department, you can use the skills you learn for presentations and communication to study better and/or create more interesting school projects.
9. Take Breaks
Burnout is a side effect of chronic stress related to school or work. It is characterized by exhaustion, cynicism, and feelings of reduced ability to function. In order to avoid or reduce such feelings, you should know how to take effective breaks.
Make Time for Yourself
You can schedule breaks into your weekly planner or use techniques where you focus for 25 minutes straight and then break for 5-10 minutes — this is known as the Pomodoro Technique. When you take a break, do something you like or go for a walk. Try to let your brain rest and reset before jumping back into work.
When you don't have to get anything done, spend time doing things that you enjoy and removing your mind for work and school. Whether that involves pampering yourself at a spa, going on a hike, reading, being with friends, etc.m you need to take time for yourself.
If you are tired, it's hard to be productive and have good energy for anything. When you sleep, you give your body and brain the time it needs to recuperate. That's why sleep is so important. It also helps to regulate your hormones and body functioning. Of course, there will be times when you are not getting 6-8 hours of sleep per night, but it should be your goal. If you properly manage your time and make the most out of your hours of productivity, you should be able to get to sleep at a decent hour and then wake up early to get to work the next day!
11. Your Work and Study Space
Your environment is of utmost importance when you study. You want to be sure that you set yourself up in a comfortable setting with everything you need to be productive. From ensuring you have food and water, to adequate lighting and distraction-less work space, these considerations will play a big role in your ability to stay focused.
12. Remember Your Goals
When the going gets tough, it's especially important to remember why you started and remember your goals. It may help to write these down somewhere you can see them, like a whiteboard or on a post-it on your mirror for extra motivation.
Celebrate Small Wins
Consider setting up a positive feedback loop through the form of rewards for yourself. When you complete an assignment or get positive feedback from work, take the time to celebrate these wins by doing something you love.
High School and Part-Time Work
If you're still in high school and you have a part-time job, the aforementioned tips can help you, too.
However, as a high school student, you may need to rely more on support from your family. Talk about your schedule with your family and ask for their advice. Also, consider starting with less hours per week until you get into a flow and can be sure that you can balance both work and school. If you feel you are able to take on more work, talk to your boss about adding more hours to your schedule.
The good thing about working part-time during high school is not only that you will be on your way to financial independence, but you will also be honing skills like time management and responsibility that will help you when you start college.
Online Opportunities
Working and going to school takes dedication, perseverance, time management, and importantly, a positive attitude. Although it's a challenge to balance both, there are online universities that can make this balancing act easier to manage.
The University of the People offers a place where students can earn their degree in four subjects on their own time. Students can choose to major in Computer Science, Business Administration, Health Science or Education. With online education, you have the power to choose when and where you study.
In fact, 98% of our enrolled students also work while attending school. Therefore, you will be able to lean on the support of peers who understand your situation and can help share effective strategies for balancing school and work.
The Choice is Yours
However, you decide to balance school and work is up to you. From setting a schedule in advance to asking for help, you are capable of managing all your responsibilities! By practicing a positive mindset and using your time wisely, you will set yourself up for success in all aspects of your life.
Related Articles
Privacy overview.

How Can I Stay Motivated and Finish My School Work?
Dear Lifehacker, Recently, I've been too bored or unmotivated to do my school assignments. No matter how hard I try to actually focus on it, after a half hour, my mind tells me, "No more! Let's take a break!" I'm not sure why these productivity techniques aren't working for me. Is there a way to actually get past this "not wanting to work" mentality?
Sincerely, Fun Motivated
Dear FM, A lack of motivation to finish school work (or just work in general) is a tough nut to crack, and there are all kinds of possible reasons why you might struggle with staying motivated after you start. A lot of different things can kill your motivation, so let's take a look at a few possible ways to diagnose and fix the problem.
Take Care of Yourself
Before we say anything else, we're going to say the obvious: get enough sleep and eat well. This isn't anything new, but we know students are particularly bad about these points (we were students once too), and they can really wreak havoc with your productivity.
The good news is that you don't necessarily need more sleep, you just need better sleep . Once you get that, the rest falls into place nicely. Likewise, you also need to eat well. Chances are you don't have a lot of money to do that, but it's possible for just a $1 a day and learning to make a few dishes at home can save you a lot of money. Even if you hate cooking, you have options for healthy foods .
Recalibrate Your Daily Routine
We all have a limited amount of willpower and once that's used up, we have a hard time staying on task. If you're trying to study and finish school work after a day of classes or a job, you might need to change up your schedule so you can work on homework during a time when you can concentrate.
Your body has optimal times throughout the day where you're more focused and able to work than others. The trick here is to figure out when you're most productive with schoolwork and then program your day around that . When your day is scheduled properly you should be able to focus on your work a little easier.
It'll likely take a little trial-and-error before you're comfortable with your schedule, so don't expect it to work overnight. We're all a little different, so your most productive times of the day might not be what you expect. Once you've figured it out, you can schedule your classes and study times a bit better.
Change Up Your Learning Styles
At some point in your career at school, you're bound to get a little too comfortable with your learning or note taking techniques.
We've talked before about the importance of knowing how you learn best and that transfers over equally to working on your homework. You want to make sure the work you're doing is relevant to your interests (as much as it's possible in school) and try to learn by doing whenever possible.
If you're struggling to get through your homework, it might simply be because you're not making it worthwhile to yourself. For example, if you need to write an essay, make sure you choose a topic that really matters to you. If it's not working, don't be afraid to ditch it entirely and try something new. Doing so should help motivate you a little more.
Likewise, knowing exactly how you learn can help you find new methods to try to motivate yourself. Change up your style based on the class, subject, and even assignment until you find a method you can really focus with.
Play Around with Different Productivity Methods
There's no such thing as a one-size-fits-all productivity system, but if things aren't working out for you then it's beneficial to keep messing around with different productivity systems until something clicks . You don't necessarily have to adhere to one method specifically, but remixing your own system is easy to do. Since you're having trouble concentrating for longer than 20 or 30 minutes, the Pomodoro technique sounds right up your alley . It uses a timer and gives you short, 25 minute bursts to work through. When you finish, you take a short break before starting again.
The real trick here is to avoid wasting time on over hacking everything . Find the tools and tricks that work for you, and stick to them. In your case, nothing is working, so you'll need to keep searching until something clicks. Don't be afraid to try completely different things. If working from home isn't doing the trick, try a coffee shop or even outside .
Assess Your Level of Burnout
If you're feeling unmotivated to do everything and it's not just a few homework assignments here and there, then it's a good idea to think about potential burnout. We've talked a lot about burnout before and while it seems like a lazy complaint, it's a very real problem that you have to consider.
Burnout can come from all kinds of sources. From school itself to a move into a new dorm room, you're going to get exhausted at some point. If there's an obvious source of the problem, do your best to eliminate it. If not, try and pinpoint where you might be getting burned out from. With something like school, you don't have a lot of options to change the situation, but you can at least acknowledge that you need to take a break in some way.
For a student, burnout comes from all kinds of places, and it's hard to really pinpoint the problem. US News has a number of great tips for dealing with study burnout , including scheduling in socializing, finding alternate sources of income, and finding classes that fit your schedule better. However, their big takeaway is that most students really need to know when to call it a day:
While the correlation between sleep and productivity is different for all, a consistently low baseline could catch up to you at some point. Far from a night owl, Galvin notes that once 10:00 p.m. hits, he's reached his limit. "If you're going to be doing work that's very important on very low sleep, you're going to be careless," he says.
So, if you're feeling overwhelmed and burned out with school, it's probably time to take a break of some kind. As counter-intuitive as it might sound, the more distance you give yourself from your school work the more productive you'll be in the long run.
Essentially, you need to accept the fact that things aren't working for you, and try something new. Whether it's a new learning style, a new notes system , more sleep, or a whole new productivity method, you're in need of some kind of change. Unfortunately, it might take a little while before you figure out exactly what you need, but once you do you'll hopefully settle back into a productive schedule. You're already getting past the hardest step, which is just getting started . Now you need to keep that momentum going.
Good luck, Lifehacker
Photo by Andry Shadlin (Shutterstock), Mike Coughlin , wouldpkr , Sadie Hernandez , Deb Stgo , and Andy Roberts.
Eight Ways to Motivate Yourself
Lesson 2: motivation that works in learning has to come from inside of you..
Posted May 31, 2020 | Reviewed by Lybi Ma
What Is Motivation?
Find a therapist near me
Do you remember my story in the Introduction to this short course about how motivated changed me from a D student in the 4th grade to an all-A student in the 7th grade? We don't all have a Miss Torti in our lives to motivate us to be effective learners, but we all have something. If you can't find a source of motivation , make one up. It can change your life.
In my book for parents and teachers, The Learning Skills Cycle , I made it a point to begin the cycle with motivation. If motivated to learn, a student not only acquires the knowledge but, in the process, can become more learning competent as learning skills develop. As a student realizes that such skills have been acquired, confidence about the ability to learn grows and this in turn stimulates more motivation to learn. This positive feedback cycle does not occur if students do not acquire learning skills.
The basis of the motivation does not have to be particularly inspiring or honorable. My physical attraction to Miss Torti certainly lacked such worthiness. For motivation to give you the drive needed to do all that is necessary to become a good learner, you must feel compelled and passionate about the objective.
Bad educational environments and experiences stamp out the motivation to learn. In my work in consulting with middle-school teachers, I have found that by that grade level many students have been turned off of learning. They had too many bad learning experiences in the earlier grades. This is especially true of the majority of students who have not learned how to excel in school. Week after week, year after year, ordinary performance kills their interest in learning. Such students develop defense mechanisms . "Why do I have to learn this?' "This book is boring ." "My teacher doesn't like me." "I could make As, but I don't want to." "Schoolwork is for nerds." So goes a litany of excuses.
These problems have always plagued teachers who try to motivate the under-achievers. In today's standards-based, high-stakes testing environment, we have the new problem that a teacher is liable to give an answer that is equivalent to "You need to learn this to score well on the state learning achievement tests so that you make your teachers and school look good." This, you can be assured, does not do much to motivate students.
Well, learners, I have shocking news for you. Motivation that works in learning has to come from inside of you, not from the outside influence of parents, teachers, school districts, or whatever. You are like horses that can be led to water. Outside influences can't make you drink if you are not thirsty.
How do you make yourself thirsty for effective and efficient learning? Well, the efficiency goal comes easy. We are all rather lazy about school work, and thus naturally want our learning to occur with minimal effort. The effective goal should also come easy, because what is the point of trying to learn if you aren't good at it? What is the point of learning if you don't remember it?
Beyond such basics, I can list several things that will motivate you to learn:
The Wonder of Learning. We live in a universe and world full of natural wonder. Every academic subject is wondrous to some people. Why not you? You can see the wonder in every subject (yes, even algebra, if you look for it.) Babies are fascinated by what they see, hear, and touch. Watch a baby as a mobile dangle overhead. Exploratory activities become conspicuously pronounced if the mobile objects are close enough to be manipulated. Everything a baby encounters is new and astonishing. Why do we allow ourselves to lose that fascination with the world as we get older? For some people, the more they learn, the less wondrous the world seems. Among adults, scientists seem to be an exception (to a biologist, pond scum is beautiful and wondrous).
Relevance. The real-world relevance of academic subjects is not always self-evident to someone learning the subject for the first time. Even if the learner understands the relevance, the subject may not be relevant for them at the time they have to learn it. The first step in seeing relevance is to realize that our lack of knowledge about a subject has put us in a small and narrow world that blinds us to the relevance. Once we know there is relevance we do not yet perceive, we have reason to look for it. In other words, we need to try to identify the relevance of what we need to learn for us. Once we realize how we might use new information or how it might make us a better or more competent person, we have reason to learn it. Even if the relevance is limited to the recognition we would get from successful learning, that in itself can be sufficient relevance.
Rewards and Punishments. We have all been amazed by performance animals that demonstrate astonishing feats of learning at Sea World, circuses, and similar venues. These animals learn all sorts of tricks they seemingly have no need to learn. Their training process is known as " operant conditioning ." They learn under conditions in which they are punished for failure to learn and rewarded for successful learning. Direct punishment does not work very well as a motivator. As used by trainers, punishment occurs in the failure to receive a reward if the learning objective is not met. In a typical school environment, grades are the usual basis for reward and punishment. This is frequently not enough. Recall that my low grades in the 4th grade did not motivate me to get better. What worked finally in the 7th grade was seeing Miss Torti pay attention to me because I was showing improvement. The more I learned, the more she paid attention to me. The principle here is called "positive reinforcement." It means that when we receive a reward, even a small one, for generating a certain behavior, we are motivated to repeat the behavior. The practical point for students is to construct or find positive reinforcement for themselves for improving their learning skills and resulting in learning successes. You may not have a Miss Torti to reward you for your achievements, but you can reward yourself.
Ownership and Pride. I think it was back in the Great Depression that someone coined the expression, "Knowledge is something nobody can take away from you." You may have things stolen, you may lose your job, you may lose out in a competition , but your knowledge is always yours. And you earned it. You have a powerful sense of ownership. This is the obvious benefit of projects where the student builds something, like robots or a science-fair presentation. Even less obvious products, like cursive writing, are something a student owns in a very personal way, and if it is done well, can take great pride. Speaking of cursive, in the first 6 weeks of the 7th grade, I had to take a penmanship course. I apparently have good hand-eye coordination, and I readily learned to write well. I took great pride in showing others my handwriting because I knew it was really good. That little success may have had more to do with my 7th-grade academic reformation than anything else. To this day, I still get compliments on my handwriting. It was a great feeling in the 7th grade, and still feels good every time I look at my handwriting.
Attitude Adjustment . No one likes failure. No one likes to feel inferior. Everyone relishes achievement. Failure should not be an option. However, we make failure an option by constructing excuses for it. We develop attitudes to explain away our failures and in the process perpetuate the failures. At some point, when it dawns on us that our attitude is counter-productive, we realize the value of adjusting our attitudes to be more positive.
Acting "as if." Behavior changes attitudes, emotions, and motivation. Conscientious students try to adjust their attitudes and feelings by force of will—this often fails. A better result, especially with students who are not all that conscientious, can sometimes occur with the principle enunciated about 100 years ago by the famous psychologist William James. He noted that how a person acts can change his or her own thinking, attitude, and feelings. This is the "as if" principle, which states that behaving the way one wants to be will help make it so. We know that mind can sometimes change behavior, but the "as if" principle says that behavior can change mind.
Learning Self-control . Few things in life are as motivating as when you reach the point where you are in charge, where you discover that your capacity for self-control gives you power. Once you discover that you have the power to be a good learner, you will want to seize the added power that learning gives you in this world.
Confidence. Confidence is something you have to earn. As you begin your trek to effective and efficient learning, small successes will happen. They will build on each other and give you reason to be more confident. When I made my first A in a difficult subject, I realized, "Hey, I can do this. I just did. Maybe I am not as stupid as my former Ds suggested." Belief in your ability to learn can become a self-fulfilling prophecy. As confidence slowly grows, you start thinking about what worked in the learning.
1. Find what is awesome and wonderful in everything you have to learn.
2. Identify why or how what you have to learn is relevant to something in your life.
3. Give yourself little rewards for each successful learning event.
4. Take ownership of what you learn and be proud of yourself for knowing it.
5. If your attitude about school or learning is impeding successful learning, adjust your attitude to be more positive.
6. Act "as if" you are a good learner, and do the things good learners do.
7. Control yourself. Be the "master of your own ship."
8. Gain confidence from successful learning events. Believe in yourself.
Next: Lesson 3: Paying Attention
William Klemm , Ph.D ., is a senior professor of Neuroscience at Texas A&M University.
Find a Therapist
Find a Treatment Center
Find a Psychiatrist
Find a Support Group
Find Teletherapy
United States
Brooklyn, NY
Chicago, IL
Houston, TX
Los Angeles, CA
New York, NY
Portland, OR
San Diego, CA
San Francisco, CA
Seattle, WA
Washington, DC
Asperger's
Bipolar Disorder
Chronic Pain
Eating Disorders
Passive Aggression
Personality
Goal Setting
Positive Psychology
Stopping Smoking
Low Sexual Desire
Relationships
Child Development
Therapy Center NEW
Diagnosis Dictionary
Types of Therapy
As the lines between real and fake blur, Americans increasingly chase the idea of authenticity. The first step may be to consider self-knowledge, truthfulness, and other building blocks on the road to personal growth.
Coronavirus Disease 2019
Affective Forecasting
Neuroscience
For Parents
For Educators
Sitio para padres
General Health
Growth & Development
Diseases & Conditions
Pregnancy & Baby
Nutrition & Fitness
Emotions & Behavior
School & Family Life
First Aid & Safety
Doctors & Hospitals
Expert Answers (Q&A)
Parents Home
Sitio para niños
How the Body Works
Puberty & Growing Up
Staying Healthy
Staying Safe
Health Problems
Illnesses & Injuries
Relax & Unwind
People, Places & Things That Help
Sitio para adolescentes
Sexual Health
Food & Fitness
Drugs & Alcohol
School & Jobs
Organizing Your Schoolwork
Listen Play Stop Volume mp3 Settings Close Player
Larger text size Large text size Regular text size
Learning to get organized, stay focused, and get things done are must-have skills when it comes to schoolwork.
These skills can help you with just about everything in life, too. The more you practice, the better you'll get. Let these skills become go-to habits that make your life work better.
Get Organized
Organize your stuff. Everything is easier when you're organized. You can get to work faster without wasting time looking for stuff.
Keep your assignments and class information organized by subject. Put them in binders, notebooks, or folders. If you find yourself stuffing loose papers in your bag or grabbing different notebooks for the same class, it's time to stop and reorganize!
Clean out your backpack every few days. Decide where to keep things you want to hold onto. Offload things you no longer need to carry around.
Organize your space. You need a good workspace — someplace quiet enough to focus. It's best to work at a desk or table where you can spread out your work. Have a set place for homework. That way, when you sit down, you can shift into work mode and focus more quickly.
Organize your time. Use a planner or planning app to keep track of your schoolwork:
Write down all your assignments and when they're due.
Break big projects into parts. Mark the dates when each part needs to be complete. Be sure to schedule when you'll work on each part.
Mark the dates you'll have tests. Then make a note of when you'll study for them. One sure way to reduce test anxiety is to prepare by studying (really!).
Enter other activities on your calendar. Fill in times for team practices, drama rehearsals, plans with friends, etc. This helps you plan ahead because you'll see when things might be too busy to get all your work done. Use your planner to schedule a time to do your schoolwork on days you have other activities.
Get Focused
Avoid distractions. When you multitask, you're less focused. That means you're less likely to do well on that test. Park your devices and only check them after you finish your work.
Some people focus best when it's quiet. Others say they study best if they listen to background music. But music with lyrics can distract you. If you find yourself reading the same page over and over, it's a clue that the music is a distraction, not a help. If you need to block out other sounds, try white noise or nature sounds.
Take breaks. Taking a short break between assignments can help your mind stay fresh and focused. Get up from your desk. Move, stretch, or walk around to clear your head. Take some slow deep breaths. Then get back to your studies.
Refocus yourself. If you get distracted, guide your attention back into study mode. Resist checking your phone or device. Remind yourself that now it's time to stay on task.
Get It Done!
Get started. It's not always easy to get started on homework. But you've got to get started if you want to get it done. Sure, you can think of a million other things you'd rather do. But if you procrastinate, you're more likely to feel stressed — and less likely to do your best work.
To help yourself get started, break down homework into small tasks. Pick one small task to do first. Some people like to start with the hardest thing. Others like to start with something easy. Then do it.
Keep going. When you finish the first task, tell yourself , 'Alright. I got this done.' Then move on to the next task. Keep it up. Cross off each task as you do it.
Some people find it helps to set a timer for five (or 10) minutes. See how much you can get done before the timer goes off. Coach yourself to keep going for another five minutes. Don't rush. Just try to work at a steady pace.
Finish it up. Stay focused as you do the final steps and details. Cheer yourself on — you're almost at the finish line!
Check your completed work. Put your work into the right folder or binder. Pack up your backpack for tomorrow. Now you've got it DONE.
These skills may sound simple. But they're not always easy. If you need more tips to organize your work, stay focused, or get it done, ask a teacher, school counselor , or a parent for help.
PRO Courses Guides New Tech Help Pro Expert Videos About wikiHow Pro Upgrade Sign In
EDIT Edit this Article
EXPLORE Tech Help Pro About Us Random Article Quizzes Request a New Article Community Dashboard This Or That Game Popular Categories Arts and Entertainment Artwork Books Movies Computers and Electronics Computers Phone Skills Technology Hacks Health Men's Health Mental Health Women's Health Relationships Dating Love Relationship Issues Hobbies and Crafts Crafts Drawing Games Education & Communication Communication Skills Personal Development Studying Personal Care and Style Fashion Hair Care Personal Hygiene Youth Personal Care School Stuff Dating All Categories Arts and Entertainment Finance and Business Home and Garden Relationship Quizzes Cars & Other Vehicles Food and Entertaining Personal Care and Style Sports and Fitness Computers and Electronics Health Pets and Animals Travel Education & Communication Hobbies and Crafts Philosophy and Religion Work World Family Life Holidays and Traditions Relationships Youth
Browse Articles
Learn Something New
Quizzes Hot
This Or That Game New
Train Your Brain
Explore More
Support wikiHow
About wikiHow
Log in / Sign up
Alternative Health
Mindfulness
Attention and Concentration
Improving Your Study Focus
How to Focus on School Work
Last Updated: February 7, 2023 Fact Checked
This article was co-authored by Emily Listmann, MA . Emily Listmann is a private tutor in San Carlos, California. She has worked as a Social Studies Teacher, Curriculum Coordinator, and an SAT Prep Teacher. She received her MA in Education from the Stanford Graduate School of Education in 2014. There are 13 references cited in this article, which can be found at the bottom of the page. This article has been fact-checked, ensuring the accuracy of any cited facts and confirming the authority of its sources. This article has been viewed 94,375 times.
Focusing on school work is vital to your success in high school and college, but it can be very hard to force yourself to focus. Between spending time with loved ones, extracurriculars, and social media, it's difficult to pay attention to school work. However, employing attention-focusing techniques and rewarding yourself for completing assignments will help you focus on your school work and complete your assignments more quickly.
Establishing Good Work Habits
Sometimes it might be helpful to see if your school offers tutoring, especially if you find that confusion over your homework is often why you struggle to focus on it.
Working with a tutor will definitely help you stay on task with your school work and help improve your grades, as well.
You can use either a physical notebook-style planner or download an app on your phone or tablet.
Be sure to organize your planner. Using color coded tabs or sticky notes can help you keep track of your assignments work, and extracurricular schedule. For example, use blue tabs to denote upcoming assignments or tests, red tabs to show your work schedule, and yellow tabs to show your social schedule.
If you use a physical planner, be sure to keep it neat. A chaotic-looking planner that you can't read or understand won't help you focus. Avoid scribbling out words or writing illegibly. Write neatly and be sure to write in erasable pencil or use white out to make changes to assignments written in ink.
For example, if you have a 5 page English paper that's due in a week, that assignment should take priority over a science project that's due in a month. Tests should always be marked as high priority in your planner.
Take into account how long assignments will take, as well. Think about the "big picture" of your school schedule. Instead of only focusing on what is due in the next few days, for example, take a macro view and consider what assignments are due this month. Then, as time allows, make an effort to chip away at future projects. This way, when those due dates approach, you won't have to rush and stress out over how to find the time to complete those assignments. [3] X Research source
Let your parents and friends know what time blocks you have set aside for school work. Doing so can help eliminate distractions.
If you're a morning person, get up early, eat some breakfast, and work on assignments before school or work. If you are a night owl, then arrange for time to work before bed.
Regardless of which time of day you choose to do your work, be sure that you're getting enough sleep. It's counterproductive to be sleep deprived while you try to focus on your school work.
Working Effectively
You can find foam earplugs at any drugstore or convenience store. Aim for earplugs with a Noise Rating Reduction (NRR) of 32 or 33, as this is the highest noise cancelling rating available over the counter. [6] X Research source
If you must leave your phone on, then turn it to silent (not just vibrate) so you don't hear any incoming calls or texts to distract you from your school work.
Consider browser extensions that disconnect social media for you. Browser extensions like Nanny (Google Chrome) and Mac Freedom (Windows and Mac compatible) block your access to your top time-wasting websites. [9] X Research source
Make sure that you set a timer or alarm clock so that your breaks are only 15 minutes. Dragging breaks out longer can derail your efforts to focus on and complete your school work.
For example, tell yourself that you need to finish your algebra homework within an hour so that you can watch your favorite show before bed. Setting a goal with a clear reward at the end will help motivate you to stay focused on completing your work. [12] X Research source
Maintaining Realistic Expectations for Yourself
For example, don't expect that you can come home from school and spend an hour writing a quality ten page paper. Research papers take time to both write and research, so it's unrealistic to expect to squeeze all of that work into one evening. Instead, spread your writing and research out across several days to make the project more manageable.
Asking for their help is nothing to be ashamed of. In fact, it's their job to help you when you are struggling!
Don't skip meals, especially breakfast. Even if you aren't hungry in the mornings, have some juice or pack a portable snack like an apple or a granola bar for later.
If your doctor determines that you have this disorder, then he or she might recommend medications, dietary changes, therapy, or a combination of these to Treat ADHD .
Expert Q&A
Don't be ashamed of asking for help, whether it's from a tutor, parent, counselor, or doctor. You want to be as successful as possible in school, so use every resource at your disposal. Thanks Helpful 0 Not Helpful 0
If you are diagnosed with ADHD, remember that it is a legitimate medical condition that can make focusing on school work nearly impossible. It is not a character flaw or a sign of laziness on your part. Thanks Helpful 0 Not Helpful 0
Things You'll Need
Noise cancelling headphones
Dedicated work space
You Might Also Like
↑ https://kidshealth.org/en/teens/homework.html
↑ https://www.swarthmore.edu/writing/understanding-your-assignment
↑ https://www.northeastern.edu/graduate/blog/time-management-tips-online-students/
↑ https://www.healthyessentials.com/baby-child-solutions/how-to-focus-on-homework
↑ https://eric.ed.gov/?id=EJ1333782
↑ https://bokcenter.harvard.edu/technology-and-student-distraction
↑ https://www.vu.edu.au/about-vu/news-events/study-space/6-ways-to-avoid-social-media-distraction-while-learning-online
↑ https://www.edutopia.org/article/research-tested-benefits-breaks/
↑ https://positivepsychology.com/goal-setting/
↑ https://kidshealth.org/en/teens/focused.html
↑ https://www2.ed.gov/parents/academic/help/homework/part8.html
↑ https://www.psychologytoday.com/us/blog/click-here-happiness/201812/self-care-12-ways-take-better-care-yourself
↑ https://www.nia.nih.gov/health/pain-you-can-get-help
About This Article
To focus on school work, start by establishing good work habits to help you stay organized and be more productive. For example, use a planner to create a schedule and set aside blocks of time to complete your school work. Remember to keep track of your assignments and their due dates in your planner, and prioritize your assignments based on importance and due date. It can also help to work in a quiet, dedicated space that's free of distractions, and don't forget to put your cell phone out of sight to help you stay focused! For tips on creating goals for your school work, read on! Did this summary help you? Yes No
Reader Success Stories
Gisella Waters
May 5, 2021
Did this article help you?
Elle Monstique
Nov 5, 2019
Joanna Juljem
Nov 18, 2022
Featured Articles
Trending Articles
Watch Articles
Terms of Use
Privacy Policy
Do Not Sell or Share My Info
Not Selling Info
Get all the best how-tos!
Sign up for wikiHow's weekly email newsletter
Tips for Staying Motivated Ahead of College
Learn about yourself and your options..
How to Stay Motivated in High School
1. prioritize assignments.
The key to success in school is staying focused on your coursework. Make a list to get an overall picture of your workload before you start to tackle any of it. Then, make a plan.
It's best to prioritize your more challenging and time-consuming assignments. Although it's tempting to work on the simplest tasks first, you'll be able to manage your schedule better if you start with the ones that take more time and effort to accomplish.
To determine what your priorities are, rank your assignments in order of importance. Then, rearrange your time and devote more energy toward those assignments that have the greatest impact on your overall coursework and your grades. For more involved projects, you'll need to plot out work time over several weeks.
For example, even though all homework assignments are important, studying for a midterm exam takes priority over writing a paragraph for English class. As you complete each task, think of it as another step on your way to success in college.
However, don't let a task fall through the cracks just because it seems "less important." Remember that all assignments must be completed regardless of the impact on your grades.
By tackling your more difficult and time-consuming studies first, you'll find yourself feeling more motivated to complete the easier assignments that lie ahead. Think of it as descending from the peak of a mountain rather than struggling to scale one.
2. Set Attainable Goals in Smaller Chunks
If you're having trouble writing a 25-page paper for class because it seems like such a big task, stop focusing on that final page count. Break the paper down into its subsections, and focus on each one individually.
It's much easier to stay motivated and stop procrastinating by setting goals in smaller, more attainable chunks. It's also a lot easier on your mental health.
3. Create New Challenges
Changing your approach can help you stay interested in what you're doing. Some high school assignments tend to feel formulaic after a while, and you may end up feeling like you're just going through the motions. This can cause you to feel demotivated and drained. Change things up to challenge yourself.
For example, if last semester you wrote a narrative piece in your creative writing class, maybe try writing a poem this time. If you wrote a book report on a biography last time around, try picking another subject you haven't tackled, such as history.
If your eyes are hurting from staring at your math textbook all night, go online and try to find videos from lively instructors who take another approach to solving math problems.
4. Find a Social Support Network
You are surrounded by people who want to see you succeed, so don't be afraid to ask for help! Mentors can be teachers, family friends, or even your school counselors. They are there to help you reach your goals and can help you create a study plan that works for you.
Try reaching out to your friends and peers in school as well, and see if you can all bring together a focused study group. Sometimes, it can even be healthy to vent your frustrations to others as a way of clearing your head.
5. Acknowledge Your Accomplishments
Praising yourself for the things you've accomplished is a great way to spark motivation. Give yourself a quick reward when you complete an assignment or task. Perhaps you can turn your phone off and only turn it back on once you've completed your work. Or reward yourself by taking a walk or getting a snack—whatever works for you. Then move on to the next project.
How can I make studying fun?
There are many ways to make studying fun. For one, you can reward yourself every time you attain a study goal. Did you memorize all of your biology notecards? Time for a slice of pizza. Did you finally hammer down that complicated math equation? Call your friend to talk about it and celebrate.
Probably the most fun way to study is by forming a study group with your friends and classmates. You can bounce ideas off each other and help each other better understand concepts. But be warned: This can be a double-edged sword. If your group doesn't create a focused and concrete plan for the study session beforehand, you may end up procrastinating more than studying.
How can I stay motivated to complete homework?
Break down your study goals into smaller, more attainable chunks. Instead of panicking over the final page count for a long essay, take on each subtopic in the essay individually, and overcome them one by one.
Another way to stay motivated to complete your homework is to tie a carrot to the end of the stick, so to speak. For example, you can tell yourself, "Once I finish this assignment, and only when I've finished this assignment, I can hang out with my friends or play video games."
Of course, you can also motivate yourself to complete your homework by thinking about how your accomplishment will positively benefit your future. You can think along the lines of, "If I stop procrastinating on this homework assignment and finish it now, I'll get a better grade in class. If I get a better grade in class, my overall GPA will be higher, and I will look better on my college applications!"
Why do students lose interest in high school?
Students tend to lose interest and motivation in high school for many reasons, including feeling that they're not in a supportive environment, feeling that they're just going through the motions, or simply feeling burnt out from everything they're doing in their busy lives.
The best way to combat all these negative emotions is to re-spark your love of learning and your motivation to do well. Refer to our five tips for staying motivated in high school when you need help fighting back against discouraging feelings.
Related Articles
Kentucky Public Charter Schools Association
How To Motivate Yourself To Do School Work?
11 Ways to Remain Motivated While Doing Schoolwork
Choose the time of day when you are most productive.
Prepare each study session for success.
Take little chunks out of your task.
Set objectives with specific deadlines. Don't allow yourself to engage in negative self-talk. Change your environment.
Exercise thankfulness.
Discover your source of inspiration.
• What can I do to keep myself motivated to do my schoolwork?
Take Excellent Care of Yourself. Before we say anything else, we'll state the obvious: get plenty of sleep and eat nutritiously.
Recalibrate Your Daily Routine. Adapt your learning styles to suit your needs. Experiment with a variety of different productivity methods. Find out how much you're suffering from burnout.
Why can't I motivate myself to do school work?
The question that was originally asked was: Why am I lacking drive to achieve anything at school? Classwork, social duties, your parents, lovers (or a lack of lovers) and boredom with the classes you are taking are all possible sources of stress and anxiety for college students. It is up to you to recognize the importance of the effort you undertake in pursuit of your future objectives.
What do you do when you feel unmotivated to do school work?
Five strategies for obtaining (at least some) motivation
How to find (at least some) inspiration in five different methods.
How can I get myself motivated for school?
Here are some suggestions to help you stay motivated while studying.
Develop an interest in what you have to study by rewarding yourself.
Study alongside your friends.
Remind yourself of your long-term objectives.
Eliminate distractions. Take regular breaks. Create a welcoming environment.
Set realistic objectives for your study session.
How do I stop being so lazy?
How to get rid of a bad habit like laziness
Make your objectives attainable. Setting unreasonable expectations and assuming too much responsibility might result in burnout. Don't hold yourself to a standard of perfection.
Speak to yourself in a positive rather than a negative manner. Plan your course of action.
Make use of your strengths.
Make a note of your achievements along the road.
Ask for assistance.
Avoid distractions.
Why do I feel lazy and unmotivated?
The reasons why you are weary and unmotivated have been scientifically verified throughout time. It seems like we're all coping with feelings of worry and tension, as well as feelings of despair, uncertainty, and helplessness—and we can't even rely on our usual routines for comfort.
Why do I feel lazy to study?
According to studies, there are a variety of variables that discourage us from getting off our buttocks and completing the chores at hand, but among the most prominent are those that are most recognizable to us. Lack of motivation, a lack of a sense of urgency, and a fear of moving outside of our comfort zones are all factors that contribute to our tendency to become sedentary.
How can a lazy person learn?
To Overcome Laziness While Studying, Here Are 15 Effective Strategies
The Best Way To Overcome Laziness While Studying. Keep Yourself in a Comfortable Environment | How To Be Productive.
Divide Your Larger Tasks Into Smaller Tasks. Make A Study-Plan | How To Stay Motivated While Studying.
Take Action According To The Schedule: Remove All Distractions
Look For Inspiration
Follow Through On Your Goals
How do I get motivated for a pandemic?
The following are some suggestions for keeping motivated during the epidemic.
The following are ten suggestions for remaining motivated during the epidemic.
How can I focus on school work?
Seven effective strategies for remaining focused on academics and projects
Make use of headphones.
Turn off anything that isn't absolutely necessary.
Monitor your time-wasters.
Block distracting websites. Make use of numerous computers or desktops. Make use of several accounts. Create a system of incentives.
How can I be interested in school?
Instructions on how to enjoy school and make it more interesting
Attending school on a regular basis is essential. It is critical that you attend school every day and that you are well prepared for your classes. A disproportionate number of pupils come at school unprepared. Make sure you get adequate sleep. Make sure you have a nutritious breakfast. Take classes that interest you and make the rest of your schedule work for you. Participate in class activities.
What does God say about laziness?
"Diligent hands will reign, but sloth will result in forced work," says the author. 'The wants of the industrious are completely gratified, whilst the desires of the sluggard are never totally satisfied.' "All hard labor results in profit, while idle discourse only leads to poverty," says the author. "Anyone who is careless with his labor is likewise a brother to the master of devastation," says the master of destruction.
What is a lazy person like?
If a person is capable of performing an activity that he or she should perform but is unwilling to do so because of the work involved, he or she is being lazy. Instead, he does the task in a haphazard manner; or he engages in another, less demanding or less uninteresting activity; or he does nothing.
How do I know if I am lazy?
You waited until the last minute to complete your assignment only to realize that the agony of NOT completing the task outweighs the anguish of completing it. As a result, if you consistently put off your job and procrastinate, it may be an indication that you are a lazy person. Furthermore, you should break this harmful practice.
Leave a Reply Cancel reply
Your email address will not be published. Required fields are marked *
Save my name, email, and website in this browser for the next time I comment.
Daniel Wong
Equipping Students to Be Successful and Happy
How to Be Successful in School: 40 Practical Tips for Students
Updated on June 6, 2023 By Daniel Wong 166 Comments
Do you think of yourself as a smart student?
Probably not.
If you're like most students, you probably feel as if you take some time to grasp new concepts.
Or that you don't perform up to expectations because of exam stress .
It seems as if success at school comes to some students naturally. These students always get good grades, no matter what else is going on in their personal lives or extracurricular activities.
I was a straight-A student throughout my academic career, and I was obsessed with how to do better in school.
But I'll be the first one to say that grades aren't everything. Grades are only one part of your education.
I now realise that successful students aren't necessarily more intelligent than other students. They're just more disciplined and focused, and they've developed winning study habits .
So if you don't feel as if you're a smart student, don't worry.
In this article, I'm going to share with you how to be successful in school, even if you don't think of yourself as a top student .
(Download the free bonus below to learn 10 bonus tips too!)
Enter your email below to download a PDF summary of this article. The PDF contains all the tips found here, plus 10 exclusive bonus tips that you'll only find in the PDF.
1. rely on systems, not motivation.
How can students do better in school? By being methodical and systematic, instead of waiting to feel motivated.
Students who do well in school don't wait until they're in the mood to do a focused study session before they get down to work.
Neither do they wait until they feel motivated before they start preparing for an exam.
Instead, successful students rely on systems to ensure that they get the work done, even when they don't feel like it.
(Keep on reading to find out what some of these systems are.)
2. Review any new information you've learned on the same day
This daily review won't take long to complete, but it's a vital step that ensures you stay on top of the material.
Applying this tip will also help you to move the information to your long-term memory more quickly.
3. Write everything down
To be an effective student, write everything down.
This includes homework to be completed, test and exam dates, project deadlines, competition dates, school and family events, etc.
Don't assume that you'll be able to remember anything; write it all down to stay organised.
This tip might sound extreme, but life only gets busier as you get older.
Good organisational skills are the basis for achieving success at school and beyond. So this tip will serve you well for the rest of your life.
4. Create a rough weekly schedule
It's impossible to follow a schedule down to the minute, but it's still helpful to create a schedule.
Write down your rough weekly schedule based on your recurring commitments, e.g. school, extracurricular activities, family and social events, religious activities.
Then block out regular time each week for homework and studying.
For example, your rough weekly schedule might state that you'll do work on:
Monday, Wednesday and Friday: 7pm to 9:30pm
Tuesday and Thursday: 4pm to 7pm
Saturday and Sunday: 2pm to 5pm
5. Get rid of distractions before they become distractions
The biggest obstacle to doing well in school is distractions.
To overcome distractions, you can't only depend on willpower. Few of us have the willpower necessary to fight off all the distractions that surround us in this digital era.
Here are some ways to eliminate distractions before they become distractions:
Turn off notifications on your phone/tablet
Delete all the apps that distract you
Put your phone/tablet in another room before you start work
Set a really, really long password to unlock your phone/tablet
Restrict your Internet access
Have only one tab open in your browser at any one time
Find an accountability partner as you make these changes
6. Develop good posture
Good posture improves your mood, and also enhances your memory and learning .
So sit up straight, pull your shoulders back, and lift up your chin – and you'll perform better in school.
For more tips on improving your posture, check out this detailed article .
7. Don't multitask
It's a fact: There's no such thing as multitasking .
Whenever you're multitasking, you're actually just switching between tasks. This reduces your studying efficiency.
So don't multitask when you're studying or doing your homework. Instead, focus on one task at a time, and you'll find that you get your homework done faster .
8. Cultivate the belief that intelligence isn't a fixed trait
Research has proven that students who believe that they can become smarter actually do become smarter.
Belief is that powerful.
In other words, intelligence is a trait that you can develop over time.
Don't ever label yourself as "dumb" or "not academically inclined", because with the right mindset you can become more intelligent.
How can you do better in school? It starts with believing that you can. By telling yourself that you're incompetent before you even try, you've already lost the battle.
Develop a can-do attitude and your grades will naturally improve.
9. Work in short blocks of time
I've found that most students can't maintain a high level of focus for more than 45 minutes at a go.
As such, I generally recommend working in 30- to 45-minute blocks, followed by a 5- to 10-minute break.
Working in shorter blocks of time is more effective for the majority of students, rather than struggling to focus for a couple of hours straight.
10. Exercise regularly
Regular exercise helps you to remember information better , enhances your concentration, and makes you more creative.
This is in addition to the other health benefits of exercise.
What does this mean for students who want to be successful in school?
Make exercise a fixed part of your weekly routine. Exercise three to four times a week, for at least 20 to 30 minutes each time.
11. Be organised
Students who aren't organised end up wasting precious time looking for items or notes, or doing last-minute work they forgot about.
Here are some ways to become more organised :
Set a daily reminder to check if there's any homework due the following day
Set reminders to start preparing for tests and exams
Use the MyStudyLife app
Use a planner or Google Calendar
Clear your desk at the end of every day
Use an app like Google Keep to do a "brain dump"
12. Break big tasks into smaller ones
Big tasks seem complicated and overwhelming, which is why many students procrastinate .
Break every big task down into smaller tasks. For instance, instead of deciding to work on your history paper, you might break the task down into the following smaller tasks:
Read Chapter 3 (notes)
Read Chapter 3 (textbook)
Do online research (5 to 10 articles)
Develop thesis statement
Write outline
Write introduction
Write main paragraph #1
Write main paragraph #2
Write main paragraph #3
Write main paragraph #4
Write main paragraph #5
Write conclusion
Proofread and edit
When you work on the history paper, focus on completing one task at a time. This will make it less likely that you'll procrastinate.
13. Get at least 8 hours of sleep every night
Students who perform well are effective learners. As the research shows , sleep is a vital part of becoming an effective learner.
Sleep boosts memory and enhances learning. So go to bed at roughly the same time every day, and make it a priority to get 8 hours of sleep a night.
If you do this, I'm sure you'll see an improvement in your academic performance.
Pulling all-nighters definitely isn't how to do better in school. It might enable you to get some last-minute work done.
But over time, your performance in school will decline.
14. Create a conducive studying environment
Here are some tips to do this:
Tidy your desk daily
Ensure that you have all the stationery, notebooks, etc. that you need
Ensure that the lighting in the room is suitable
Use earplugs to block out noise if necessary
Put up one or two motivational quotes at your study area
Get a comfortable chair
Remove all distractions from the room
15. Keep track of important dates, deadlines, etc.
This is related to Tip #3, but it's more specific.
I've worked with many students who try to keep track of important dates by storing them in their brains.
Needless to say, these students occasionally forget about upcoming tests or deadlines. This results in panic – and low-quality work too.
Use Google Calendar or Google Keep (an old-fashioned planner works too) to keep track of important dates, and you'll become a more effective student.
16. Take notes during class
I'm always surprised by how many students tell me that they don't take notes in class. This is despite the fact that taking notes is vital to your success at school.
It's important to take notes in class because it helps you to pay attention and to learn the concepts better.
I prefer taking notes in a linear, sequential manner. But there are several other note-taking systems that you can learn about here .
17. Ask lots of questions
Asking your friends and teachers questions about what you're learning is a great way to stay engaged. It also ensures that you understand the new material.
Don't be afraid of asking silly questions. Besides, if you pay attention in class, your questions will likely be logical and insightful.
18. Eat healthily
Research shows that the better your nutrition, the better your brain function.
And the better your brain function, the better your performance in school.
Here are some basic tips to eat more healthily:
Eat vegetables and fruit
Eat meat and fish
Avoid processed foods
Avoid sugar
Avoid trans fats
Avoid artificial sweeteners
Drink plenty of water
Avoid sugary beverages
So, if you're wondering how to do well in school, one thing you can do right away is to change your diet.
19. Do consistent work
Don't do last-minute work, and don't cram for exams.
Easier said than done, I know.
But if you do consistent work, you won't even need to study that hard for your final exams. You'll naturally do better in school because you'll retain the information more effectively.
(By applying the rest of the tips in this article, you should be well on your way to doing consistent work.)
20. Manage your thoughts and emotions
Students who lose focus or motivation are typically discouraged. They're often discouraged because they feel as if they won't do well academically, so they lose hope.
The question you probably still have on your mind is…
How to be a good student?
By managing your thoughts and emotions effectively – especially when faced with disappointment.
To do so, take a step back and ask yourself the following questions:
Are these thoughts true?
Are these thoughts helpful?
Am I taking things too personally?
How can I view the situation more positively?
Do I need to forgive the other person?
Do I need to forgive myself?
How can I be more compassionate toward myself?
What productive actions can I take to improve the situation?
Through answering these questions, you'll adopt a more positive and resilient mindset.
21. Take a few minutes to prepare for each class
As Benjamin Franklin once said, "By failing to prepare, you are preparing to fail."
Preparing for class is something every student should do.
Every night, think about the classes that you'll be having the following day in school.
Take a few minutes to skim the textbook or notes, so that you'll be familiar with what your teacher will cover the next day.
In addition, do a quick recap of the previous topic, because the new topic will likely build on what you've already learned.
This process won't take long, but it will pay off in the long run.
22. Give yourself rewards
To keep yourself motivated, give yourself small rewards whenever possible.
For example, you might decide that after 45 minutes of work, you'll reward yourself with a 5-minute YouTube video.
Or if you enjoy exercising, you might decide that after you finish your math and science homework, you'll get to do a 30-minute workout.
Rewards are a simple way to encourage you to get to work, even when you don't feel like it. That's a useful strategy for how to do better in school.
23. Manage your stress
Students who don't manage their stress well are more likely to experience performance anxiety and get worse grades.
To manage your stress levels:
Perform deep breathing exercises
Listen to music
Spend time with friends on a regular basis
Read a book
Keep a gratitude journal
Take a few minutes to reflect at the end of each day
24. Do and submit your homework on time
This tip might sound like common sense, but a large proportion of the students I work with don't do this.
Make it a non-negotiable to submit your homework on time, and give a good effort for each assignment.
This is the foundation of how to be a good student.
25. Challenge yourself
Taking it one step further, don't just do the assigned homework.
Challenge yourself and do extra questions that require deep thinking. Look for online resources. Learn information that's outside the syllabus.
This will help you to see the wonder and beauty in all that you're learning. You'll also be reminded that getting better is its own reward.
26. Make time to relax
Doing well in school isn't about getting good grades and outperforming your classmates. It's about leading a balanced life that's focused on contributing to others.
To lead a balanced life, it's important to set aside time for relaxation.
Block out time for relaxation in your weekly schedule to ensure that you don't burn out.
27. Be consistent about your study time
This is a follow-up to Tip #4. In addition to having a regular weekly schedule that you stick to, it's important to be consistent about your study time.
The more consistent you are, the less likely it is that you'll need to feel "inspired" to get down to work.
On the contrary, you'll get down to work out of habit and routine. This is crucial if you want to manage your time as a student effectively .
28. Have a specific plan or objective for each study session
Many students share with me that their mindset toward studying is that they'll "study hard". This might sound good, but it actually means that they don't have a specific objective or plan.
They're interested in attaining success at school and getting good grades, but they're not clear about what positive actions they're going to take in particular.
This vague approach isn't the one that effective students take toward their academics.
For each study session, set a clear objective as to what you intend to achieve. This might be to read through a set of notes thoroughly or complete 30 multiple-choice questions.
29. Use memory techniques
Memory techniques are powerful ways to learn information more quickly.
Here are some of the most useful ones I've come across:
30. Test yourself periodically
Don't assume that just because you've read the notes and looked through some examples that you understand the material well.
For all you know, you might have been daydreaming during those study sessions.
What else should you do to be a good student, if reading your notes doesn't guarantee that you'll get better grades?
Test yourself periodically. Do plenty of practice questions and keep a list of the mistakes you've made, so that you won't repeat those mistakes in the exam.
31. Take practice exams under exam conditions
It isn't practical to do too many practice exams under exam conditions, because it's time-consuming.
But before every exam, I recommend that you do at least two to three practice exams under exam conditions.
This will help you to prepare adequately, and will train you to deal with the time pressure of the exam too.
32. Start studying for tests at least one to two weeks in advance
Cramming for tests is always a bad idea. It won't enable you to achieve long-term success at school.
I recommend that you set a reminder on your phone (or make a note in your planner) one to two weeks before every scheduled test, so that you'll start preparing for the test.
For big exams, I recommend that you start studying four weeks in advance or more.
This study tip is a vital one for students to implement.
33. Find ways to help others and contribute
Students often lose motivation when they focus too much on achievement and too little on contribution.
After all, the aim of education is to become equipped with skills and knowledge so that you can help others.
When students lose sight of this, they sometimes feel as if school is meaningless.
To keep things in perspective, find simple ways to contribute in your capacity as a student, e.g. volunteering, fundraising, solving problems in your school, serving the underprivileged.
These types of activities will teach you to have a heart of service and humility. They'll empower you as you discover how to do better in school and life.
34. Develop a sense of purpose
Few students can maintain a consistent level of concentration and drive if they lack a sense of purpose.
If students feel as if their school life is just about striving to get straight A's, they will likely run out of steam.
How can you develop a sense of purpose?
Think about…
What values you want to live by
What long-term goals would be meaningful to you
How you'd like to contribute to the good of others
What your duties and responsibilities are
What relationships you'd like to nurture
What kind of person you'd like to become
As you reflect on these aspects of your life, you'll have a clearer idea about how to do well in school in light of the purpose you're living out.
This clarity will help you to be more successful in school.
35. Don't blame others
The key to developing resilience is to take full responsibility for your life.
This means that you refuse to blame others for anything that's going on in your life.
No blaming your teachers, parents or friends.
No blaming the school principal or the government.
No playing the victim.
When you take this approach toward your student life, you'll see that there's always something you can do to improve the situation.
36. Hang out with people who are motivated and focused
No matter how much we'd like to think that we're immune to peer pressure, we're most definitely not.
Peer pressure affects people of all ages . This means that we must be intentional about the people we surround ourselves with.
Do you hang out with people who are pessimistic?
Are they always complaining?
Do they pursue excellence, or do they try to find shortcuts?
Spend time with people who are positive, motivated, focused, kind, generous and hardworking. You'll find yourself developing those traits as the days and weeks go by.
As a result, you'll become more successful in school.
37. Analyse the mistakes you make in tests and exams
It might not be a pleasant experience, but I encourage you to go through every mistake you make in tests and exams.
Analyse why you made each mistake. Ask yourself questions such as:
Was the mistake due to carelessness?
Did I forget a key fact?
Did I have a poor understanding of a certain concept?
How can I make certain that I won't repeat the mistake?
What do I need to do to be better prepared for future tests?
This analysis will help you to make continual progress in your academics.
38. Pre-commit to specific behaviours and habits
Pre-commitment is a strategy in which you commit in advance to certain desirable behaviours. This way, you won't be tempted to do otherwise in the future.
Here are some examples:
Use the StayFocusd Chrome extension to restrict the amount of time you spend on certain websites
Ask your parents to change the password on your tablet, so that every time you want to use your tablet you need them to unlock it
Tell a friend that you'll delete all your social media apps on your phone by the end of the day – if not, you'll give your friend $100
Pre-commitment is a powerful strategy that all good students use.
39. Keep a "done" list
Just as important as keeping a to-do list is keeping a "done" list.
Write down all the things you've accomplished at the end of each day. This will help to remind you that you've indeed been productive, even if you don't feel so.
In the long run, keeping a "done" list will help you to stay positive and motivated.
40. Don't try to remember to do things; make it impossible to forget
Some examples of these "things" might be:
Studying for tests
Bringing your textbook to school
Bringing your water bottle to school
Bringing your calculator into the exam hall for a math exam
The list goes on.
To be successful in school, don't just try to remember to do these things. Rather, make it impossible to forget to do these things.
There's a huge difference between these two approaches.
To make it impossible to forget to do something, you might need to stick a Post-it note on the front door. Or set an alarm (or two alarms). Or create a daily reminder to check your calendar or planner.
As you adopt this approach, you'll become a more reliable and effective student!
If you apply all the tips in this article, it's almost impossible that you won't become a better student. (To get 10 more bonus tips, enter your email in the box at the end of this article.)
Of course, it's neither reasonable nor practical to expect you to implement all the tips at once.
After all, the road to success is built one step at a time.
Success – as a student and in life in general – is about daily choices and habits.
Implement one or two tips in the coming week, and get some like-minded friends to join you.
As you gain momentum, implement more tips as the weeks go by. (You can try applying my rules for success in life too.)
You'll soon find that you're becoming a more successful student who's leading a more balanced life too.
Wishing you all the best – I'm excited about this journey that you're about to embark on!
Like this article? Please share it with your friends.
February 6, 2018 at 5:19 am
February 6, 2018 at 9:36 am
You're welcome, Jessie.
August 10, 2018 at 9:06 pm
August 11, 2018 at 8:21 am
You're welcome.
February 2, 2019 at 2:39 am
April 23, 2019 at 3:14 am
November 12, 2019 at 10:13 pm
So happy🤗 Thanks alot
August 3, 2020 at 4:19 pm
Here's everything you want in your student life! I loved it and all of you should apply these steps 😆
August 8, 2020 at 11:32 pm
Excellent tips and very true and practical in fact these will help every one not only just in academic but later at carrier too. Really appreciated for providing such a entire gamate of tips for any one. Keep it up!
August 23, 2020 at 3:24 am
March 22, 2021 at 4:19 am
May 31, 2021 at 8:38 pm
Thanks so much. I really Appreciate this.
October 25, 2019 at 10:48 pm
Awesome ! You have a good brain for achieving success in education !
April 13, 2020 at 7:38 pm
THANKS FOR THE LESSON.
May 19, 2020 at 8:13 pm
Thanks alot Daniel Wong
October 9, 2020 at 8:20 am
As a child, how would I assure my parents that I'm doing well in school?
September 11, 2023 at 3:22 pm
Am very appreciated, thanks u so much
April 25, 2020 at 7:48 pm
Thanks so much Daniel Coz i know this article of your will help me in my study so much
August 19, 2020 at 11:15 pm
This was really berry berry helpgull
January 17, 2021 at 9:16 pm
Thanks so much for the tips
February 8, 2018 at 1:11 pm
Hi is it possible to have an exact copy of the article and not the pdf sheet of concise tips as I would like my students to read with the detailed explanation.
February 8, 2018 at 3:03 pm
Hi Evelyn, sure I've just emailed you the PDF version.
January 31, 2019 at 10:04 pm
Dear Daniel.
I absolutely love the article.
Would it be okay if I include this as part of my notes for my students. I have decided to start a consultancy business, where I consult schools.( Strategy Savvy Consultancy). This is to help students by developing and implementing Learning Strategies which are designed to improve the student's achievements in all subject areas by focusing on:
organizational skills, time management, study and test-taking skills, goal setting and self-assessment.
February 1, 2019 at 11:20 am
Hi Bianca, sure feel free to include this as part of your notes, but if you do so please include the link to this original article with due credit. Thank you, and wishing you all the best!
March 15, 2021 at 4:29 am
Hello, I'm interested in the PDF as well for my special ed study strategies students. Thank you for all your insight!
February 13, 2018 at 4:14 pm
A very informative article. Thank you.Your ideas are very helpful.
February 13, 2018 at 4:32 pm
You are welcome, Charles.
February 13, 2018 at 9:17 pm
You are welcome
April 10, 2019 at 10:34 am
I really like your article. It has helped me a lot. Thank you
October 8, 2019 at 5:20 am
Are these quotes from one of your books
December 3, 2019 at 2:02 am
thank you so much Daniel Wong for this lovely information my brain has expanded a lot while i was reading this article. I would like to meet you one day and award your successful achievement in life.
April 20, 2020 at 6:07 pm
Hi,After I'v found this website i have a lot of successful thanks.
February 17, 2018 at 8:32 am
Hello Dany Wong
you killed it here, great article for students, to be serious I learnt some facts here which I will implement on myself and others.
February 18, 2018 at 2:08 pm
Great to hear!
February 28, 2018 at 9:20 pm
Thank you daniel!! Hope so this tips will work for me
March 1, 2018 at 7:33 am
I'm confident that the tips will work for you!
January 8, 2020 at 8:45 pm
Thanks itbwill help me alot
December 18, 2020 at 1:55 am
Hey I'm really not doing good in school
May 22, 2021 at 5:47 am
December 10, 2022 at 2:25 am
well if u read this you might be better?!
August 15, 2018 at 5:41 pm
Hlw daniel!… I'm feeling so depressed because recently I have participated in 2 competitions but got no prizes while my classmate has received prizes in both.
August 25, 2018 at 4:15 am
Thanks for elaborating on the different things you can do to be successful in school. I agree that setting out a schedule for the week is important because it helps you get the week in line. I would imagine things can get pretty hectic if you don't have it written down somewhere.
August 27, 2018 at 1:20 am
Fascinating article! These tips are helpful not only to students, also for people who want to be successful in life. Thanks for sharing such a nice article Wong!!
August 27, 2018 at 8:45 pm
omg thanks so much for your artical i really feel impressive right now i appriciate that ..
August 30, 2018 at 3:33 pm
wow !! thnx for sharing this article. i can't stop to share this post. keep sharing
August 31, 2018 at 3:32 am
i lovz it i am gretfull
September 10, 2018 at 7:04 pm
hello, thanx for sharing such wonderful info
October 1, 2018 at 9:35 pm
just love this article…can't Wait to share…..
October 10, 2018 at 10:23 am
Hello. Im really hoping this will help me. right now I might get kicked out of my school because im struggling so much! But if this helps.. im sure ill give you credit! this is really helpful for after school too. Im a seventh grader who just happened to go to a smart kid school. Its really hard and stressful. I just worked out and I feel great! Thank you. I need as much help as possible right now.
March 6, 2019 at 5:17 am
October 11, 2018 at 5:50 am
Thank you so much for this article.. At a moment j felt I could no longer become the smart student j used to be. I am in the university now and a lot of distractions have made me fall back on my studies but after going through this article, I would say I have hope again and after j apply the tips I know I am heading to be better and contribute greatly to my family, friends and society at large.. THANK YOU SO MUCH And please I'll love to have the PDF of the article
October 14, 2018 at 3:29 am
thank you for the tips.Hope they will work….
October 16, 2018 at 7:19 pm
Best article I ever read…. I like this article …..good job Daniel wong. ..👍👍
October 17, 2018 at 2:00 am
Hello Daniel Wong Your tips are inspiring very much,i gonna apply them
October 19, 2018 at 10:27 pm
Great tips. Some of them actually go beyond students and can be applied to areas of our lives even as adults.
October 20, 2018 at 12:38 am
Thank you so much
October 27, 2018 at 1:20 am
I feel motivated more than normal Thank you very much Daniel……..i am sure this wil be very effective to me and get good grades
#Brian from Kenya
November 8, 2018 at 7:09 pm
I read through your article and some of your readers' comments. Yours is the only one that really made sense to me. Thanks a bunch. Your article has sparked a lot of thought for me. I share your views.
November 11, 2018 at 12:36 pm
Thank you very much
November 19, 2018 at 10:11 pm
These are actually helpful, compared to laughable social media tips. Thank you Daniel. As a college student who has lots on her shoulders, I can't wait to get on with these.
November 21, 2018 at 10:38 pm
December 6, 2018 at 2:39 pm
Excellent article Daniel! I loved this point "Hang out with people who are motivated and focused" because I missed this in my schooling. After a long time, I realized that I have wasted my time by hanged out with some other guys. My advice is also the same "Be with motivated people".
May 15, 2021 at 3:52 am
Very insightful. I read through it all and took some notes. i really really appreciate this. thanks again
December 17, 2018 at 3:02 am
Hey Daniel! Can i translate your article and show the article to my student i think this article is great for my student
December 17, 2018 at 9:56 am
Hi Trung, sure that would be fine. Can I ask what language you'll be translating the article into?
December 18, 2018 at 12:57 pm
Sure think Daniel, I want to translate this article into Vietnamese
December 18, 2018 at 1:02 pm
Sure, thanks for letting me know.
December 29, 2018 at 7:08 pm
how come i feel i am going to rock it in school aftr reading this article,,,thanx daniel
January 5, 2019 at 11:49 am
Hi , Thanku For Such wonderful article as it is very useful for school students.
January 6, 2019 at 5:34 pm
mr.Daniel thank you,like God show me this article.stay blessed.
January 17, 2019 at 6:19 am
January 28, 2019 at 4:08 am
Hello Praisy. Please do not feel disheartened that you didn't get any prizes. It is just a competition. There are people who win and people who don't win. It's okay to not win or get prizes. Better luck next time .
January 31, 2019 at 9:19 am
It interests me, how u are able to show people the right way to succeed, and that's one thing that lifts me and my heart up, to succeed in life. Your words inspire me, as they inspire myself. I appreciate your help, and I hope I become better in the future.
February 3, 2019 at 3:31 am
I love this article. God bless you for it.
I will be glad if I can get some motivational articles from you. I will like to use it to reach students and every other youth around me.
February 21, 2019 at 8:42 pm
Thank you in advance for the marvelous articles
February 22, 2019 at 6:26 am
February 25, 2019 at 4:30 pm
i really liked the article it is really educative thanks
February 27, 2019 at 11:49 am
Danial can you help me with something I am not succeeding. in kindergarten I really was confident about learning. but in third grade NO like I'm being disrespectful and not following directions Doing what I want to do If you Found a way to help me please let me know THANKS
March 2, 2019 at 1:35 pm
What can you do if you feel like you have studied everything you can possibly study for an exam. Like for a psychology midterm I thought I studied everything in the book and then I only got an avg score on the midterm? How can I prepare myself For anything I could be asked?
March 10, 2019 at 7:22 pm
its the best i have come acroosed so far
March 21, 2019 at 5:56 pm
Hi I really love your article! It's exactly what I need right now. Honestly I've been failling a lot of my exams lately. I know this is not me. Due to many out school activities I tend to forget to studying. Right now I'm handling online business, serving to church, and taking care of my siblings. It's really hard to do all things simultaneously. Oh! By the way, i just received my score in one of my subjects and it's so sad to know that I failed. Then, I searched for tips and I saw this! Thank you. You helped me have positive attitude towards this problems I'm facing.
Anyways, I cant download the pdf file for unknown reason. Can I ask you a favor to send it to me in my email? Thank you! Looking forward your response. 😊
March 22, 2019 at 10:47 am
This helped me with school work because we had a project thank this helps so MUCH!!!
March 24, 2019 at 5:34 pm
Thank you a lot for your information
March 29, 2019 at 3:01 am
I like the tip that you gave to focus on one thing at a time in school. My wife and I have been thinking about finding a school for us, and it would be important for us to know that we can be successful. If we choose to go to school, I will be sure to focus on one thing at a time.
March 31, 2019 at 5:25 pm
I am so glad I found out about your blog. I am usually a hardworking student but lately I' ve felt really demotivated and stressed. I lost control over my emotions. My performance was really bad for my final exams. I've been searching for ways to get me back on track and reading your blog helps me a lot. I feel like you understand teenagers well and your methods work. Thank you!
April 7, 2019 at 2:15 pm
Hey, I am in grade-12. I am an A student. No one beats me when it comes to getting good grades. There is this girl I like, she is also in grade 12, its just that I feel my grades will drop if I start dating. So please just help me out on that one .
April 8, 2019 at 2:49 pm
Fantastic list! Thank you for this.
April 9, 2019 at 9:06 am
Great article with the information I needed to get on and stay on the right track. Thank You
April 23, 2019 at 3:38 am
This i did not try yet but i cannot try them all because I'm in a Spanish school and things work out differently. BTW: nobody in my school has an attitude like you said. 🙁
April 26, 2019 at 2:14 pm
Thank's wong for your wisely tips. I am not doing well during examination becouse i lack the skills you have mentioned, i hope i will have a change in my performance. Thanks may God grand with more wisdom to improve peoples performance in the world.
April 30, 2019 at 3:40 pm
Yes, the student will only adopt proper strategies that will help you reach your end goal. Thanks for sharing valuable information.
May 11, 2019 at 2:10 pm
thanks for sharing this tips
May 12, 2019 at 10:17 am
Thanks It's Helpful
May 15, 2019 at 3:46 am
Mr Daniel, you indeed know the needs of students. Your article is very helpful, thank you sir.
May 21, 2019 at 8:59 pm
Thanks for this advice for being in school. You mentioned that you should try to test yourself every now and then, like through practice questions and make a list of mistakes you've made. This sounds helpful if it can let you know what topic you should spend additional time researching and learning about.
June 1, 2019 at 3:26 pm
hi, this is a very helpful list! For the exercise part, however, could you please suggest some apps we could use?
June 26, 2019 at 11:16 am
I love this article. Thank you.
July 22, 2019 at 7:54 pm
your word is a big contribution to humanity we are grateful and more grace sir.
August 4, 2019 at 6:18 am
Thanks daniel wong.. Its really a big help! 😊
August 10, 2019 at 9:11 pm
You are the man of God thank you.I used this article to my form six exam i made wonders as i was to lose hope.I thank yo daniel come inTANZANIA STAY BLESSED.I FAIL TO PRAISE YOU MR.DANIEL.YOU SAVED ME
August 30, 2019 at 7:48 pm
This is beautiful!
September 16, 2019 at 2:17 pm
Daniel Wong, this is just good, wow thanks.
September 27, 2019 at 1:43 am
I don't know who prepared this article… But it is damn inspiring… I felt like I got all the motivation I needed just to stay focused abt my goal and worry abt ntng else
October 16, 2019 at 11:25 am
what do i do if I've tried all of these things and I'm still not doing well in school? i don't want to blame my teacher or anything but i can't help but feel like I'm a lost cause. School was easy for me in past grades but I'm already really struggling this year. what can i do?
October 23, 2019 at 7:34 am
Dear Daniel Wong, Thankyou very much for this artical.Im a seventh grade student and all my term report àre really bad and my parents are dissapointed in me but i know that through this tips i'll try my best.One more thing im not One of the smartest students in class but I can do it.💖💖💖👍👍👍👍
November 27, 2019 at 2:17 am
Dear Mr. Wong, ever since i moved to Canada, almost 10 years ago now i have been experiencing difficulty with being successful in my school years. My parents have lost hope in me and i about to lose hope in myself and on life. I decided that i wanted to make a change before I would now be classified as a first year college drop out. As i myself would like to tell a great story to my future family of how i went from a slacker to a successful student. My journey begins here because of these wise words spoken to me through you.
P.S. Email this list to school email down below.
December 3, 2019 at 12:26 am
Thanks for the help
December 3, 2019 at 4:53 am
you are a vary kind person. and my colleague will soon send you a email and u will be getting our latest book for free.
December 3, 2019 at 8:16 pm
Hi Mr Wong,you Did Develop A Success Formula For Scholars.Thanks Much Papa
December 3, 2019 at 10:20 pm
Thank you so much, this was helpful
December 21, 2019 at 6:11 am
Could you please email me this article in pdf
December 21, 2019 at 7:44 am
Hi Bright, you can use this free service ( https://www.printfriendly.com/ ) to convert the article into a PDF. Hope this helps.
December 25, 2019 at 3:36 am
wow I really love this thank you so much
February 16, 2020 at 1:44 am
Thanks for the piece of advice
February 17, 2020 at 12:30 pm
Thanks Daniel.
February 20, 2020 at 4:45 am
February 26, 2020 at 1:31 am
March 10, 2020 at 2:38 pm
I really loved and did all your steps of being successful in life❤it really helped me allot in my time management and studies👍thank you very much sir and May You Have a wonderful life🌟
March 11, 2020 at 12:05 am
Great article sir, loved it .A request maybe if you could also guide us on how to deal with school politics (drama with teachers peers) and how important is our participation in it.
March 17, 2020 at 1:03 am
Hi thank you soooooooooo much for this article I am a student and am not doing well in school this really is helping me a lot is it's possible that I ge.t the full original artical thank you 🌹🌹♥️♥️♥️❤️❤️❤️❤️❤️❤️❤️❤️
April 4, 2020 at 5:49 am
Dear Daniel, Greetings from Kenya in East Africa. My name is Victoria and I'm a form four student. I've read your article and its like you were reading my mistakes. I have now learnt what to do to improve myself and my grades. My final exam will be at the end of this year. I will follow your tips and hopefully I will get a good grade. Thank you so much and I'll be sure to send my end year results. Yours faithfully, Victoria Mukami.
April 19, 2020 at 4:06 pm
Hello Daniel, thanks for the .l have liked it and I will always follow the stated tips of being successful in school.
May 22, 2020 at 5:11 am
It's really motivating. I will definitely put these advice in practice. God's willing. Thanks a lot once again.
May 31, 2020 at 7:10 pm
I love this tip's and I would practice it
June 18, 2020 at 1:53 am
Thank you for the advice; very informative and helpful
June 30, 2020 at 6:14 pm
Thank a lot.A. great advice
July 19, 2020 at 7:48 pm
thanks alot daniel may God bless you
July 30, 2020 at 3:11 pm
Thank you for the great tips. Every point is explained well and somehow can be applied throughout adulthood.
August 11, 2020 at 3:00 pm
August 18, 2020 at 2:00 pm
Thank you for your tips 🧡
August 18, 2020 at 3:06 pm
Thank you so much my grade improved a lot 🧡
August 21, 2020 at 2:05 pm
I believe that after this article I will achieve the best score ever ,thank you
October 6, 2020 at 12:21 am
Mr. Wong, I appreciate your help and the 40 tips that you provided.
October 8, 2020 at 9:41 pm
Mr. Wong, you did a great work here.
And I will also ask for app suggestion for the exercise part. Thanks
October 23, 2020 at 7:07 am
Thank you for making an amazing article! It really helps me to be motivated and realize the other things that I'm not doing, like sleeping at least 8 hours every night hehe. When I read it, I feel guilt and I hope I can do it little by little. Thanks again Mr. Wong 😀 !
October 29, 2020 at 6:15 pm
November 5, 2020 at 4:24 pm
Thanks a lot this was very insightful. I used to be a straight a student but along the way my grades started to suffer as family problems and mental health issues started coming up. I want to now get back in the track again to my old self, who was always intelligent. I wouldn't say I'm not intelligent, all I'm saying is that for the past years I always looked at the mirror and said the school system is not made for me, of course that's a lie and I have to change it! As a parkour athlete I understand that hard work does equal great results and that mentality can be applied anywhere and you reminded me of that! Thank You!
November 13, 2020 at 8:23 am
Thank you so much for this. I need it. I'm almost failing french currently. I'm bookmarking every article I read. I am going to try everything I've read.
November 17, 2020 at 1:43 am
this helped a lot thank you so much
January 7, 2021 at 9:10 am
I am currently doing a hybrid schedule at school due to Covid, so on Fridays I don't have school until 11:40 not counting yearbook, but I never got assignments done because I was procrastinating. I did the rough schedule and it helped so much because I knew I needed to get that assignment done around that time. I tried to beat the due time that I set and I got so much done. I felt so good afterwards especially because they work was FINALLY done on time and I got good grades on them. I'm so happy. Thank you so much! These tips helped me so much.
January 20, 2021 at 11:22 am
very informative
January 23, 2021 at 10:49 am
thanks a ton it was so helpful
January 29, 2021 at 4:49 pm
Splendid one
January 31, 2021 at 9:51 pm
This is great and really helpful, thanks…
February 9, 2021 at 1:32 am
Thanks Danny👊
February 9, 2021 at 2:13 pm
This was very helpful Thank you
February 25, 2021 at 3:24 am
Thanks, this was very helpful and it will help me a lot.
March 17, 2021 at 1:58 pm
Great read! I will definitely benefit from a lot of these valuable points.
March 18, 2021 at 8:43 am
Very helpful!
March 25, 2021 at 8:29 pm
let's see if all this helps.
March 29, 2021 at 6:46 am
This was very good read and I have see that this has some very good information and will definitely incorporate into my routine. Thank you for sharing.
March 29, 2021 at 7:23 am
good helpful tips
April 20, 2021 at 2:18 pm
Thank u so much for the tips and strategies. This is the best article I've found on how to excel academically. I like the tip of not just aiming for grades but helping schoolmates as well but all in all the tips are so good
May 7, 2021 at 12:45 am
May 17, 2021 at 1:24 am
wow! What good ideas are they ….I just feel like applying them now …. thanks so much Wong!
May 24, 2021 at 9:52 am
Thanks a lot, so helpful
August 11, 2021 at 3:44 am
I am marvelously enlightened
September 9, 2022 at 11:05 pm
these were very helpful tips.
September 21, 2022 at 3:11 am
Incredible….just Incredible
October 25, 2022 at 12:46 am
THE TIPS ARE GREAT….
February 16, 2023 at 3:41 pm
This a nice article.
February 17, 2023 at 1:49 am
It is a good learning opportunity.
March 2, 2023 at 9:21 pm
thank you for sharing
April 4, 2023 at 2:57 am
thanks for sharing
April 4, 2023 at 2:59 am
Very helpful points.
June 1, 2023 at 6:05 am
this was helpful
Leave a Reply Cancel reply
Your email address will not be published. Required fields are marked *
Balancing School & Work [How To Juggle Learning & Life]
Posted on 06.18.2019.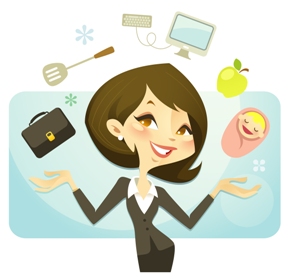 When I was 8 or 9 I remember watching a performer describe how he learned to juggle. He began his demonstration with just one ball and informed us that it wasn't really juggling until you were using more balls than you had hands. Then he added another, and another until he was juggling like 10 of them.
I've decided, as I've grown older and wiser, juggling school, work, and family responsibilities is the ultimate juggling act.
We start off as kids with just one or two things, and eventually we end up with a whole bag full of balls that we're trying to keep in the air. Think about all the hats you might be wearing: wife, military spouse (this technically falls under "wife" but it brings its own set of challenges so I think we can call it out separately), mother, daughter, employee, as well as more individual things like PTA member, church committee chair, blogger, book club member, etc. Add the coming holiday season on top of that and you're BUSY!
So, if you've made the decision to go back to school (or are already back in school), how do you add one more ball and keep everything in balance? We've collected a few tips for you on balancing school and work and everything else that comes with being a bonafide grown-up.
How to Balance School, Work, and Family
Set priorities and realistic goals.
Not everything can get done all at once. It's important to prioritize your tasks and responsibilities and focus on the most important ones first. Setting realistic goals—and writing them down—can help keep your priorities in line. Making realistic goals across all of the areas of your life will make it easier to see how everything stacks up.
Decide what you'd like to get done today, next week, and next month, then prioritize all of those smaller tasks so that you can hit your big goals. This works particularly well when you're working full time and going to school full time.
Remember Why You Started
When Elizabeth Morgan (another CareerStep success story) became a mother, she wanted nothing more than to spend time with her daughter. After trying to return to her job in retail, she knew that she needed another option.
"I thought, 'I can't do this, I can't leave my baby.'" – Elizabeth Morgan, military spouse and mother.
That's when Elizabeth chose to enroll in CareerStep's online training to become a professional medical coding and billing specialist — a job that she could do from home. She later shared with us, "I have been able to be there for my daughter in a way that I wouldn't have been able to before, so I am very, very grateful for CareerStep."
The decision to return to school is rarely made lightly when you're already juggling other responsibilities. Whether you're looking to improve your career possibilities, increase your earning potential, achieve a lifelong dream, or provide a positive example for your children, it's important to remember your motivation along the way.
Print out a picture or some visualization of your goal and post it up in your study area. Write yourself a note about why you're in school and put it with your books. Find a way to remember what you're working toward. And be patient with yourself. Remember, learning how to balance school, work, and family is tricky at best, but it is possible.
Simplify Where You Can
When you're juggling school, work, and family responsibilities, there's not too much room for anything else. Take this opportunity to simplify life where you can. Maybe you can relax a little on your strict vacuuming schedule or say no to baking that extra batch of cookies for the church auction or hosting an event.
Be honest with yourself and acknowledge your feelings—if there's an area of your life that you used to enjoy but now doesn't offer the same return on your investment, put it on the shelf until life has calmed down a little.
Take Care of Yourself
Even though you're busy, it pays to invest a little time and care into yourself. Things like a healthy diet, exercise, and getting enough sleep ensure that you have the energy to accomplish everything as well as help to relieve and prevent stress. Taking breaks and taking the time to enjoy life can also help manage your stress level so you don't become overwhelmed by all of your responsibilities.
Set Aside Study Time
It can be tempting to just assume you'll study when you have time—especially if you're taking an online course (which is a great option for balancing school and work). However, often that time just never appears. It's important to set aside designated study time—even if it's only a few minutes here and there.
The most successful learners develop a daily routine of their study time amidst their other responsibilities. For example: get up, eat breakfast, study, go to work, study on lunch break, run errands after work, cook dinner, family time, study before bed. This builds study time into your day while giving you the flexibility to deal with other things as they come up.
Elizabeth, our CareerStep learner, made time to pursue her career during the hours that her new baby slept. "I could complete training when my daughter was sleeping at night and during naptime, and whenever I could."
Be Organized
As you practice how to balance school, work, and social life, it's imperative that you stay organized. When you're already busy, being unorganized makes it even worse. Keep your study materials in one place, set important reminders on your phone, and use a calendar to keep track of important deadlines, test dates, and other appointments and responsibilities.
Another benefit of being organized is that writing things down and making lists gets all of that worry out of your head. So instead of trying to remember when little Timmy's soccer game is, when you planned on finishing your latest unit in school, and when you're working late, your calendar keeps track of it for you and you can focus more completely on the task at hand.
Take Advantage of Support Groups
No matter how busy your life is, we all need positive interactions with others. Having a good support group makes all the difference. When you're in school, take advantage of all your support groups—whether it's family or friends who can take the kids for a bit so you can get in some study time or a close friend who can listen to you vent when things get hard.
Many schools, especially online schools, have online forums and networks where you can connect with other learners. Take advantage of these resources to find study buddies and friends who can support you throughout your education time.
Relevant support groups can also provide you with assistance and insight that you wouldn't find anywhere else. Even after Elizabeth Morgan had completed her CareerStep training, she continued to advance in her career by staying actively involved in our online community.
"I utilized all of the CareerStep forums," she stated, explaining how she was able to gain helpful advice from other learners who were pursuing the same path.
Celebrate Milestones
This one may be the most fun of all of our tips. When you achieve a goal or a milestone in school, celebrate it! Make cupcakes, have a mini dance party, go out to eat—whatever sounds like a celebration to you, make it happen. Knowing you have something to look forward to at the end of each of your goals will help you stay motivated, and little celebrations can give us a break from the everyday grind.
Don't Isolate Yourself
Juggling school, work, and family responsibilities has a tendency to take up all of your time. Rather than isolating yourself and spending every free minute committing to obligations and responsibilities, make it a priority to get out and socialize.
We're not suggesting that your social life is more important than academics — it's not; however, it is still important. According to a dozen different studies , we are social creatures by nature. We need to interact with others to maintain a healthy state of mind and physical condition.
Schedule a weekly coffee date with a friend or a group outing with your coworkers, and don't bail. It can be easy to replace social outings with more pressing responsibilities, but learning how to balance school, work, and your social life will set you up for a healthier, happier, more enjoyable journey toward your big goals.
How Do You Maintain Your Work Life Balance?
Once you've mastered the art of juggling school, work, and family responsibilities, you'll need to make conscious efforts to maintain the balance. The best way to do this is by checking in with yourself on a weekly basis to review your week.
Divide your responsibilities into a list of categories such as work, school, social life, housework, quality time with the family, etc. and jot down everything you did that week in each category. If you notice that you've neglected a certain area of your life (or dropped the ball) make a plan to rectify the imbalance the following week and schedule a time and place for it in your calendar.
The Importance of Balance
The importance of balancing school and work and everything in between can't be understated. Without structured balance, it's all too easy for us to develop a detrimental case of tunnel vision.
Without a plan for juggling work, school, and family responsibilities, we can easily become so consumed with just one area of our lives that we fail to notice when we start neglecting our well-being, our relationships, or our livelihood.
Balance is the key to a life well lived. Without it, you'll find yourself constantly feeling overwhelmed, behind, and struggling to keep your balls in the air. You may even drop a couple and have to start all over.
It may be tricky at first, but you'll find the rewards are well worth the concentrated effort. Here are just a few of the very best benefits of learning how to balance school, work, and family.
A noticeable improvement in your mental health that will replace stress, anxiety, and feelings of discouragement with positivity, confidence, and time to acknowledge your latest set of achievements.
Better physical health from taking good care of yourself, getting a good night's rest, making time for physical activity, and avoiding burnout.
An increase in efficiency and productivity: when you commit to dividing your time across several different areas of your life, you'll need to make better use of the time you have available to complete a given task.
A refreshing and beneficial boost in your personal relationships with your spouse, children, friends, and family.
Far more time to spend on self improvement, whether that's creating a vision board for motivation or going on a solo hike to get some fresh air and give your mind a break.
You Got This
Take it from any of our successful CareerStep learners like Elizabeth: juggling school, work, and family responsibilities is 100% possible. You can do this. We believe in you. And if you need a little help along the way, we'll be ready for you with flexible online training programs that open the doors to a wealth of lucrative career paths.
Learn more about our online opportunities to find out how CareerStep can help you move forward in your career while balancing work and life.

How to Get Your Kids to Do Their Schoolwork While Getting Your Own Work Done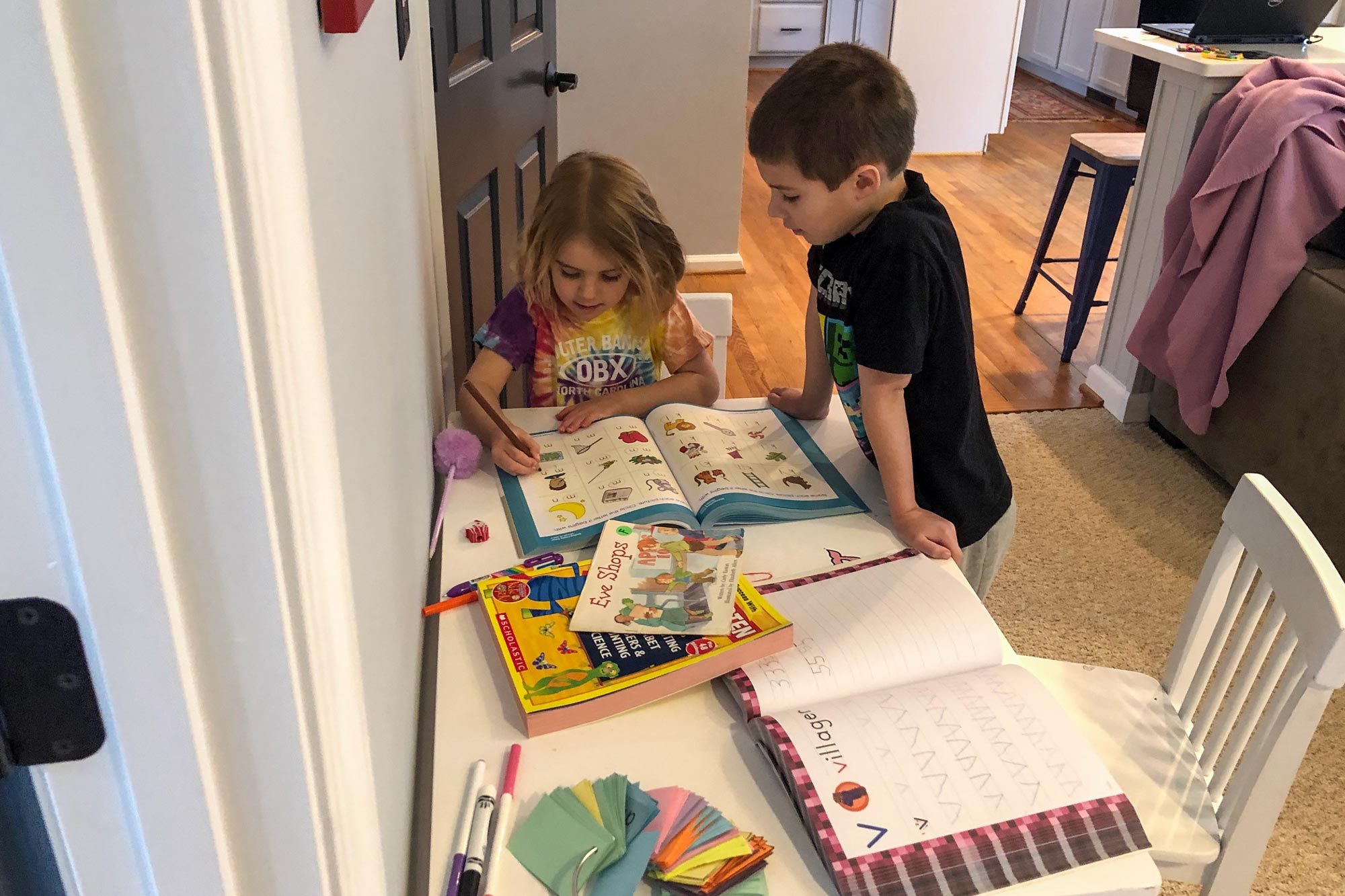 Being a parent and a teacher while also working a full-time job presents unique challenges. (Photo by Whitelaw Reid, University Communications)
Find the latest information on the University's response to the coronavirus here.
M aking a schedule, sticking to a routine, keeping things fun and interesting.
Yeah, it all sounds good on paper, right?
But many parents had a rude awakening on Monday when, due to the closure of schools caused by the COVID-19 pandemic, they were suddenly teachers and, simultaneously, trying to do their own work from home.
UVA Today turned to Gail Lovette, an assistant professor in the University of Virginia's Curry School of Education and Human Development – who has three young children – for a life raft … er, guidance.
"It is so hard to parent, teach and also work a full-time job," said Lovette, who has an 8-, a 6- and a 4-year-old. "It's virtually impossible, actually.
"I have two pieces of advice: The first is to lower your expectations for yourself and for your kids. The second is to triage your tasks and set a very strategic schedule for yourself and for them. The younger your kids are, the harder this going to be because, developmentally, they're not able to work as independently.
"My 4-year-old said to me this morning, 'If you're my teacher, will you still be my mom?' So it can be hard to cross boundaries in your relationships with your kids. I would say the more you talk to your kids ahead of time about the schedule and what needs to be accomplished, the better."
Here are some more tips:
Set Realistic Goals
Lovette believes that if you don't set realistic goals for both you and your kids, you'll "crash and burn early."
"Unlike a snow day, where it's just a couple days and you can make it work, this is going to go on for who knows how long," she said.
"I would say use Alexa if you have one to take music and listening breaks and build in activity breaks for everyone. I'm used to putting my head down and writing for eight hours or working on a research project or teaching my class, but that's just not going to be feasible anymore.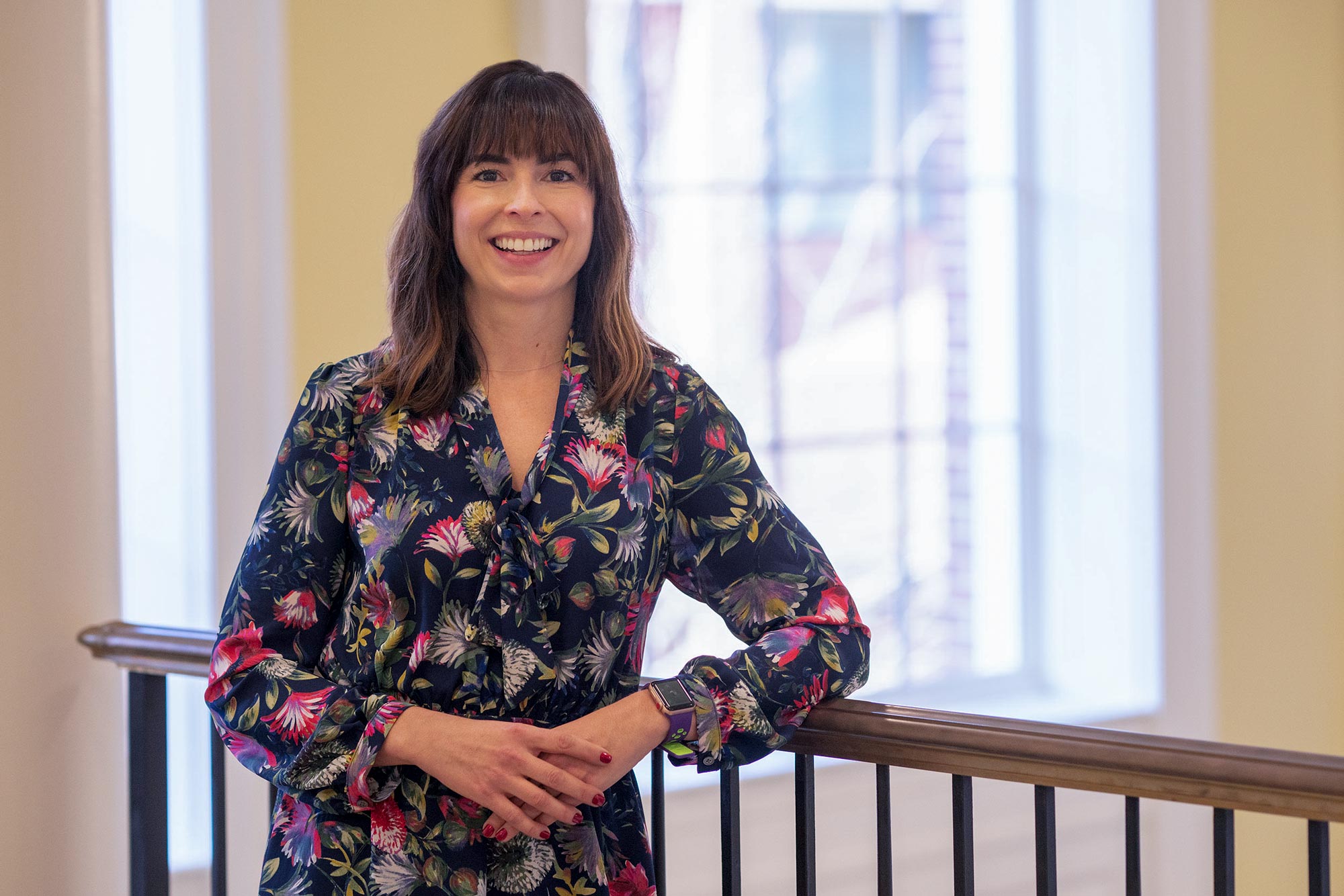 Setting realistic goals for both yourself and your kids is key, according to Curry School assistant professor Gail Lovette. (Photo by Dan Addison, University Communications)
"Scheduling activity breaks for yourself and your kids so that you set realistic goals is so important. For a 4-year-old, you probably need to work in 20-minute increments. My second-grader, I can probably push for 45 minutes to an hour. But even in school classrooms, kids aren't sitting for a very long amount of time. They're getting up, walking around, transitioning – so it's not realistic to expect them to sit at your dining room table for two hours.
"I've seen schedules floating around right now that are like hourlong blocks. That's maybe realistic for fifth- or sixth-graders, but probably not for most younger kids."
Structuring and Incentivizing
"For those of us who don't really work on a set schedule and are used to being able to prioritize and strategize our day in a way that fits for us – we can't do that anymore," Lovette said. "Just like we're going to sit down and schedule our kids, we're also going to need to schedule our own most productive times, and then it's like a game of Tetris where we have to plug it in to work with them.
"You can also use a visual schedule, especially for younger kids or kids who benefit from more structure. That takes a lot of the unpredictability out of the day. Use pictures or post-it notes that you can move around with them in the morning to lay out the rest of your day. Giving them some forced choice – like, 'From 10 to 10:15. you can choose either reading, doing an art project, or playing with Legos' – will help them to feel like they have some control in this situation. 
"When you walk into any day care facility or school, they will have their schedule posted and that gives kids the structure they need. My 4-year old told me today that I was doing it wrong because nap happens right after lunch.
"I would also think about using an 'If-Then' chart if your children are struggling with the new schedule. For example, if you do 20 minutes of reading, then you get 10 minutes of whatever activity. Build in strong incentives for them to attend to the tasks on the schedule."
Finally, things are likely to change on a daily basis, especially with young kids. 
"Right now, I am scheduling on a day-by-day basis. With a 4-year-old, what worked yesterday will probably not work tomorrow. So, I am hoping to learn from each day to help me craft the next one with all three of my kids. Although there are some things that I will keep at the same time every day."
Lovette continued, "As much as you can keep lunchtime the same in your house, that's going to help. Some kids eat lunch at 10:30 in the morning. Those of us who work at a desk will eat lunch whenever we're hungry – so we need to be more strategic about our own schedules as well."v
Limit Snacks
"Kids act like they're out on the frontier foraging for food and starving when they're at home all day," Lovette said, with a chuckle. "For my kids at least, it's like every five minutes they act like they're going to die from starvation unless they get a snack. Four hundred snacks later …
"Schools don't do that. You can't graze the whole day at school.  So, I would build a few snack times into whatever schedule you have created."
Activities for Kids
A plethora of online learning activities is circulating on social media. Many companies are offering free access to their learning software and authors are hosting real-time read-alouds.
But what about the toddler pulling on your leg all day?
Lovette said sorting objects can be a great activity for preschool-aged children because it allows them to work independently while you're trying to work. "You could take a baking sheet and put a bunch of Legos on there or any kind of small object and have them sort it while you're sitting next to them working," she said. "That can usually take a lot of time."
"For grades two and up, one thing I think is really interesting is having them keep a daily journal because when we all look back, this is an unprecedented time in our history for everyone. Who knows how this is going to play out, but that journal will be fascinating when they're talking to their own kids about this time someday. It'll be a great primary source.
"Another thing I'm encouraging my kids to do is to write letters or make cards for people in nursing homes or hospitals who can't have visitors right now. They can still get mail."
FaceTime with Friends
Lovette said the Apple videochat feature can be a great tool.
"Kids are very social learners, so one recommendation I would have is to keep them connected with their friends through FaceTime," she said. "FaceTime or video calling is an amazing thing we have at our disposal now. Your kids can FaceTime with a friend or a couple of friends and read books with them. Or if they're younger, just do a group chat so that they're still getting that socialization and talking about what they're learning and doing each day."
Be Strategic About Screen Time
Lovette said parents should be aware of the two types of screen time: interactive and passive.
"Interactive screen time is when they're playing an educational game or watching a read-aloud and answering questions," Lovette said. "For parents, that's more hands-on, versus passive screen time, which is when they're watching a show or a movie or playing a video game. You'll want to use passive screen time judiciously.
"For me, if I have a Zoom call or something that I have to get done where the kids just absolutely cannot interrupt, I'm going to use some passive screen time for that."
Meeting From Home Etiquette … for Kids
Even if you plug your kids into a show while you are on an important meeting or call, the kids may not recognize that it is not the best time to ask you for that 97 th snack. 
"Sit down with your kids ahead of time and spell out expectations for them for when Mom or Dad is on the phone or on a web-call," Lovette suggested. "Give them three things they can do until you're done. Tell them ahead of time that if Mom or Dad is on the phone or meeting on the computer, then you can do any of these three things until we are off. It's non-negotiable. That's non-interrupting time. And provide incentives for following those directions. 
"Also, interruptions will happen as we are all navigating this new dynamic and space. When they do, use that as a learning opportunity for everyone for the next time. And maybe a time for some much-needed levity."
Reading Time
As you would expect, Lovette said there's no such thing as reading to and with your kids too much.
"Be purposeful about it," she said. "Set time for it every day, which may include having to shift your own working schedule. For older kids, they may be able to read independently, but still check in with them and have some conversations with them about what they are reading. For younger kids, read to them and make it interactive and fun.
"One thing I would recommend is that if you were planning on starting a series with your kids, like 'Harry Potter,' this is a great time to do it! You may get through the whole series!"
Patience while navigating this new working environment can, like toilet paper, be in short supply. 
"We may have to let go of some things or schedule our most important tasks for later in the evening after the kids are in bed to allow us to be fully present for both our work and our family," Lovette said.
"Most importantly," she said, "this is different for everyone right now and we will all benefit from an abundance of patience – with ourselves, our children and our colleagues. Potentially, this first week will be kind of rough on everyone. Dig deep. Set small goals."
Media Contact
Whitelaw Reid
University of Virginia Licensing & Ventures Group
[email protected] 434-982-3791
Article Information
March 18, 2020
/content/how-get-your-kids-do-their-schoolwork-while-getting-your-own-work-done
Get Better Grades By Hiring Experts at Tutlance
How to motivate yourself to do homework.
So, you love school. Right? Right! Who doesn't like to learn new things and make sense of the world around them? But are you motivated to do homework or take an online exam ?
Unfortunately for some people, school can be really really hard. You know how it is – you have a great idea of what's going on in class but somehow it just slips your mind when you get home! Then, before you realise it's 10 pm and homework hasn't been done again
Need help with essays, dissertations, homework, and assignments? Stop wasting time and post your project on tutlance and get a real professional to do your work at CHEAP prices. Watch while Tutlance experts outbid each other.
These are all problems that most students experience, and they're real. But what's the real problem? Is it a lack of motivation across the board? Or is it something else – perhaps stress or anxiety over work you haven't yet learnt?
It can be tricky to identify how you feel about schoolwork, especially if these feelings have been going on for a while. However, even if your grades aren't as good as you'd like them to be, identifying your emotions should help give you a better idea of why you put things off.
Why do students procrastinate?
I'm scared/anxious! This might sound silly but 'fear' is one of the main reasons students don't do their work! In fact, it's one of the main reasons anyone doesn't do anything they're meant to!
Fear can be a really powerful deterrent to whatever you want to achieve. So how do we overcome these feelings?
Motivation is not a feeling or a switch that people can turn on or off at will, but for some reason, so many people struggle with this concept. The misconception about motivation being an all-or-nothing thing leads students to think there's something wrong with them when they don't get work done – and worse still, if their grades aren't good enough then surely something must be broken inside…right?
Actually, no. This belief about motivation being an either/or situation is messed up because it means that every time you don't do something, you 'give up' a little bit of yourself. And who would want to be defined by their failures?! That's dark stuff…
Instead, try thinking about motivation as a skill that everyone has. Some people just have more practice than others! It might take time and effort but with the right direction and desire to improve, it is possible to become better at motivating yourself.
So how can we get started?
The best way to practise motivation is to start small – if you don't achieve much in your first few tries, then there's no sense trying and setting yourself up for failure. Start off with easy tasks: maybe tidy your room or go for a walk outside! Don't worry about getting things perfect; just do what you can.
By doing this, you might feel a little better about yourself and realise that it's not the end of the world if you put things off or mess up. Plus, take it from someone who knows – once you get started on something, it gets a lot easier! If motivation is truly an either/or situation then it would be impossible to start anything….but hey, here I am writing away!
Motivation isn't about being perfect, or getting everything right first time around. It's more like practice for your brain to learn new behaviours and become better at motivating yourself in different situations. If these techniques help, then hopefully they will stick with you when exams come around and finally mean that you're less likely to put things off until the last minute!
Are you motivated to do school work on your own?
If motivation to do school work is your problem, here are a few point that will help increase school motivation and be able to do your schoolwork .
Identify what your fears are about schoolwork – write down all of them on a piece of paper. This is important because otherwise they will just fly around in your head and cause chaos. If you do nothing else from this post, please let it be this step. This will really help you focus on what's going on in your brain right now!
Imagine how ridiculous these fears sound when written down – they might still be scary, but seeing them written down on paper might help you realise that they're not as bad as you think. If your fears are totally crazy like mine were (oh no I'm going to fail everything and it's the end of the world lol), then congrats! But seriously- give yourself some credit for working through these fears. You've come this far; I promise things will get easier from here on out.
Tell yourself that whatever happens, school is still important – even if you don't feel like it at the moment, remind yourself of why education is good for you in general.
I know that sounds really cheesy but honestly- this was a key part of my journey out of school motivation problems. Even when things looked their bleakest, I just kept reminding myself that school is important and that it's there to help me in the future.
How to get motivated to study in class
As for when you're in class…well, here's a few tips to get you motivated to study better.
Take breaks – sometimes the best way to get stuff done is just to give yourself a break from it! It might be hard at first but taking regular breaks can actually make work feel easier too. My favourite study tip is getting up every twenty minutes or so and going for a short walk- even if I'm not taking an exam it helps me concentrate so much more.
Do what works for you – this goes hand in hand with taking breaks (i.e. don't force yourself to follow someone else's method if it doesn't work for you). For example, I can't colour coordinate my notes to save my life. But do I have to? Nah! I just need a pen and paper and something to write with- the order in which I fill these up is entirely inconsequential.
Practice gratitude – sometimes even when we know that our work will pay off one day, motivation still seems like a distant dream. As cheesy as it sounds, practicing gratitude really does help me remember how much school has helped me over the years. In fact, now whenever I find myself struggling with motivation I make a point of writing down three different things for which I'm grateful at the end of each week. It's amazing how this simple act can improve your day, week and month.
And there you have it- motivation in school for high school, college, and graduate school students in a nutshell. It might feel like an uphill battle right now but just remind yourself that school will always be here for you. With time, patience and effort all things are possible!
Related: Can I pay someone to do my homework for me?
Tips on how to get motivated to do school work
Here are 15 tips to get motivated to do school work or complete your homework:
1. Set a goal
If you have no goals or do not care about your future, it will be hard to get motivated to do school work. Setting goals can motivate you because they give you something to aim for and help you decide what classes are important for you. Some good goals are getting into the college that has been your dream, becoming an architect because you love to design buildings, or getting a degree in biology so you can work as a doctor.
2. Make it visual
Take pictures of things that inspire you and put them up where you study. They should be pictures of your family or something that means a lot to you. You will be reminded of the reason why you are working hard for your future when you look at these pictures every day.
3. Get organized
It is very important to be organized because then it is easier to get started on your school work, complete it faster, and take out all your assignments once they are due instead of scrambling around looking for them the night before they are due. This also lets other people know what's going on with your school work. You can become more organized by using a agenda for classes, marking the due dates of assignments in it, and setting an alert for yourself when you need to pull out your homework.
4. Get social
It is good to talk about what you are doing in your life, both at home and in school, because it lets people know what you are up to which helps motivate you even more because they will be expecting something from you soon. It also helps you get feedback on how well you are doing so that way if there is something wrong, like not enough time spent studying for a test or forgetting about an assignment, then there is time to fix it before anything important happens
5. Set reminders
Make sure you write down all your deadlines, tests, and assignments in your agenda, study planner, or phone so that you do not forget about them. If something does slip your mind then set up reminders so you can be alerted when it is due or is coming up. This will also help if the date/time of an event changes because you will be less likely to miss it than if there was no reminder
6. Give yourself breaks
Every now and then give yourself a reward for getting something important done like studying for a test or finishing one assignment. You can take 5-10 minutes every hour just to rest your brain which helps with remembering things much more than cramming everything into one night does. Your brain needs time to process what you are learning in your classes, especially when it comes to memorizing things, so do not rush yourself.
7. Reward yourself with a goal
Doing something for an extended period of time is hard and doing it all the time is even harder. For example, studying for class everyday can become very stressful if you are not motivated enough which makes it seem like there is no point in continuing because you will just be doing more practicing than anything important. One way to prevent this from happening is by setting up rewards after you have been studying for a certain amount of time, say three hours or six hours if that seems too long to study at once. This doesn't give yourself a reason to stop but rather a reason to keep going until you reach your goal/reward which helps motivate others in different situations as well.
8. Do something you enjoy
Sometimes people get so caught up in their work that they forget to have fun. If there is a subject or assignment that you do not like, then find someone who can help you with it. You can also ask for help online because there are many helpful websites that will explain what you don't understand. The most important thing is to remember not to stress about things because being stressed makes humans less likely to be able to think clearly and take good decisions, two things which are necessary when studying.
9. Focus on one task at a time
Doing too much at once makes it seem more difficult than it really is. For example, if you have five tests in one week but spend all your study time trying to study for all of them, then you will get nowhere because it's like trying to run five marathons at the same time. You are less likely to remember everything that happened in each test if you are constantly thinking about what is coming next.
10. Get enough sleep
It is important to get enough sleep when your brain needs a little break from studying or when you are feeling tired because it gives your mind time to rest and process the information in your head which makes it easier for you to understand new ideas when they come along later in life. Taking short breaks often also helps with keeping yourself motivated because every now and then it's good for both your body and mind to relax instead of focusing on studying nonstop.
11. Get homework help online
It is easier than ever to get help online because there are so many helpful websites and people who would love to answer your questions if you ask them nicely. For example, Google has a feature called " homework answers " which allows you to type in what you want and then it will give you the best results that match up with your question. With this tool at your disposal it makes studying for big tests much more manageable because if they don't go well then someone who understands the subject may see your problem and help you fix it quickly. Ask for homework help by professionals.
Why school motivation matters
School motivation means making sure students feel encouraged and enthusiastic about the tasks at hand in the classroom. In this way, teachers can encourage students to learn more effectively, which benefits them for years to come as well as society as a whole. Building up motivation in students can help the school system because the school climate is more conducive to learning.
It's important for teachers to motivate students so they feel positive about class and about themselves while there. This ensures that students are able to concentrate on what they're supposed to be learning, which makes it easier for them to understand concepts and absorb information. If a teacher can build up motivation in each student he or she has, then even if the whole class seems somewhat incapable of focusing when the teacher begins lessons, at least there will be one person who will remain interested in what's going on. Since motivation is lacking in many schools these days , this could make all the difference in whether or not a student succeeds academically .
A lack of motivation affects not only students' educations, but their lives as well. Low motivation may lead to a student's dropping out of high school or even not graduating from college when they're supposed to. This has a negative impact on his or her chances at getting a good job in the future and being able to provide for themselves and their families . This can have a significant effect on poverty rates across America, so it is important that students be motivated in class in order to ensure a better life for everyone.
In conclusion , it is necessary for teachers to help motivate each student so everybody feels encouraged about learning again. When this happens, then the whole class will be more engaged in lessons and likely succeed with less difficulty than no one was feeling motivated. So, teachers can change students' lives for the better if they take the time to make sure everyone is feeling encouraged about learning.
Stop struggling with your academic work! Why not post your project and get 100% authentic work done at your price? Click the button below to choose your expert for free.
Accounting Homework Help
Statistics Homework Help
Biology Homework Help
Business Homework Help
Chemistry Homework Help
Computer Science Homework Help
Database Homework Help
Economics Homework Help
Engineering Homework Help
Finance Homework Help
Geography Homework Help
History Homework Help
Law Homework Help
English Homework Help
Math Homework Help
Excel Homework Help
Nursing Homework Help
Physics Homework Help
Programming Homework Help
Psychology Homework Help
Science Homework Help
Pay someone to do my homework
i don't want to do my homework
Why can't i do my homework?
Should i do my homework?
Should i...
How to do homework at night
How to stay awake to do homework
Should i sleep or do my homework
Apps that do your homework for you
Why do we have homework?
Get paid to do homework
Get paid...
10 Best Places to Do Homework – No Distractions
What are...
music to listen to while doing homework
music to...
How To Get Homework Done Fast
do homework for money
Stuck With Homework? Is It Wise To Pay Someone To Do It For You?
Hire an expert online. ask a question now..
SUGGESTED TOPICS
The Magazine
Newsletters
Managing Yourself
Managing Teams
Work-life Balance
The Big Idea
Data & Visuals
Reading Lists
Case Selections
HBR Learning
Topic Feeds
Account Settings
Email Preferences
Make Time for "Me Time"
A five-step plan to help you let go.
We're all busy. Whether it's responsibilities at home or at work, many of us focus so much on doing it all that we forget to focus on ourselves. But ensuring your own health and happiness is critical. How do you carve out time for yourself, your health, and your needs when you're always on?
First, define what you need. We all need the basics of sleep, physical movement, and sufficient food, so ask yourself what you need and what you want. Next, determine what you can do within the time you have. Then, set the time. Scheduling helps you to see where self-care fits into your schedule, and how other essential activities have their places around it. Be sure to prepare yourself for these times. Eliminate hurdles and put items in place that reenforce positive behaviors. Finally, be clear with others about your time.
Do you feel so busy that you don't have the bandwidth to think about your own needs, let alone do anything about them? Maybe you're constantly thinking about work, or worry that you're not proving yourself or your value if you aren't available 24/7 (especially if you're working remotely). Perhaps you're juggling childcare, eldercare, pet care, or other family commitments. Or maybe you're just caught up in the regular "life" tasks of paying bills, keeping a clean house, and managing the day-to-day. How do you carve out time for yourself, your health, and your needs when you're always on?
ES Elizabeth Grace Saunders is a  time management coach  and the founder of  Real Life E Time Coaching & Speaking . She is author of  How to Invest Your Time Like Money  and  Divine Time Management . Find out more at www.RealLifeE.com .
Partner Center
9 ways to make yourself work when you just don't want to
Brenda wong.
I count myself lucky. How so? Well, I've somehow landed a job in which I basically tweet for a living. Also, I'm passionate about the work I do, I have great colleagues, and my office is dog-friendly. I have all of this. So why is it still so hard to wake up for work in the morning?
Maybe it's burnout . Maybe it's the weather . Heck, maybe I'm just lazy. The fact is, my to-do list is longer than my arm and I need to get the heck going.
If you've ever found yourself struggling to motivate yourself even with a ton of deadlines at your door, don't fret. Here are some ways to make yourself work even when all you wanna do is binge-watch The Wire.
1. Start your day right by… making your bed in the morning
We hear you groaning, but trust us, this works.
Doing the same 'good' thing everyday is called building a " keystone habit ". Keystone habits essentially start a chain reaction of productivity that will put you on the right track towards productivity.
How does it work? Well, it gives you a 'small victory' to be proud of, and tricks your mind into craving more of them. Example keystone habits are drinking a glass of lemon water every day as soon as you wake up, meditating for 10 minutes, and doing a 1-minute plank upon waking. Basically, anything you think warrants a good self-pat on the back.
2. Create a dedicated work area/find a permanent work space
A photo posted by Buffer (@buffer) on Jan 20, 2017 at 12:46pm PST
Sometimes, you just have to take yourself out of your comfortable space. As you associate places like your bedroom with sleep and TV, it can be very difficult to convince your brain to work there. Also, if you work in an office, open-plan spaces can quickly fill up with distraction and noise.
If you're working from home (and have the space), take the time to build yourself a work area. Set it up with all the stationary/chargers necessary, and make sure you have something to keep you hydrated. Also – natural light helps!
If you're working in an office, try asking your manager for permission to work in reception, or even the cafe across the road. Sometimes, becoming an island, if only for a few hours, could be just the thing to get all your shiz done.
3. Make a schedule and hold yourself accountable to it
Old school, but creating a work schedule or blocking off time in your Google Calendar for specific things does work. Heck, print a blank calendar out and do it by hand.
Having all of your deadlines visible is a great way to guilt-trip yourself into actually doing some work. Have a little compassion for yourself though: if you feel, realistically, that some things need to be pushed back, do so. At least you'll have a better grasp of all of the things you need to achieve.
4. Tempt yourself into doing work
We've covered temptation bundling in more depth right here , including some examples of how to do it. To sum it all up, temptation bundling is a method that combines the fun stuff you like doing with the boring stuff you should be doing.
Temptation bundling is so effective, because it bars you from doing the 'tempting' activities' unless you're doing it alongside something legit productive. Genius.
5. You can't feel like a boss unless you look like a boss
There are days where I feel so tired my eye bags have eye bags. The one thing that makes me feel better? Putting on my warpaint. Just the act of putting my winged eyeliner on makes me feel more ready for world domination.
Figure out what to wear to make you feel like you're in charge. Whether it's your best cufflinks, or your best pair of comfortable heels, dress for your success.
Read More: The ultimate guide to nailing the office casual wear look
6. Take breaks – and often
Counter-productive? Actually, taking breaks have been proven to increase productivity. The Pomodoro technique, invented in the early 90s by Francesco Cirillo, encourages you to break large tasks down into short, timed intervals (Pomodoros), spaced out by short breaks.
Apparently, it can improve your attention span and concentration. Our favourite lil' tool to help you kickstart your Pomodoro work style is this Pomodoro Timer Chrome extension.
7. Do the boring thing for just 5 minutes
5 minutes. That's nothing, right? Actually, this is a sneaky brain trick. Usually, once you jump over the initial hurdle of starting a boring task (like writing an essay), you'd be surprised at how much you'll want to continue doing it. I mean, you might as well. You're at your desk anyway.
8. Adopt a 'prevention focus'
If you're suffering from anxiety, you might be prone to procrastination because you're afraid of screwing your task up. Most of the time, we motivate ourselves using a 'promotion focus' – for example, "If I work out every day, my summer bod is gonna be amazing."
The 'prevention focus' is a technique that's more, let's say, tough love than that. So, instead of going "If I complete this project I'll get promoted," it's more like "If I don't complete this project my boss is probably going to tell me off."
Sometimes, there's just no better way to motivate yourself than thinking about the dire consequences of not doing the thing you're supposed to be doing.
9. Use an Internet blocker
It's getting serious, kids. One of my ex-housemates used to make us lock away her phone because she went on Facebook too much and needed to revise. If you have housemates who can do that, we highly encourage it. (We actually took her mattress away too – she was a bit of a serial napper.)
However, in the digital age, using your laptop is pretty much inevitable if you're working. In order to keep yourself distraction-free, use internet blocker apps.
We particularly like this very sweary one , but use it with caution around the office. Also, we also love ToDoBook , which turns your Facebook News Feed into a to-do list.
Whatever task you have to make yourself to today, go forth and carpe the hell out of that diem. We got you.
Connect with Debut on Facebook and Twitter
Gen z insights you won't delete. Delivered to your inbox.
By completing this form, I agree that Debut may keep me informed of its products, services and offerings.

Psychologists x Debut: Insight into Work Personalities
Apply these 6 secret techniques to improve employment opportunities, where to buy cryptocurrency.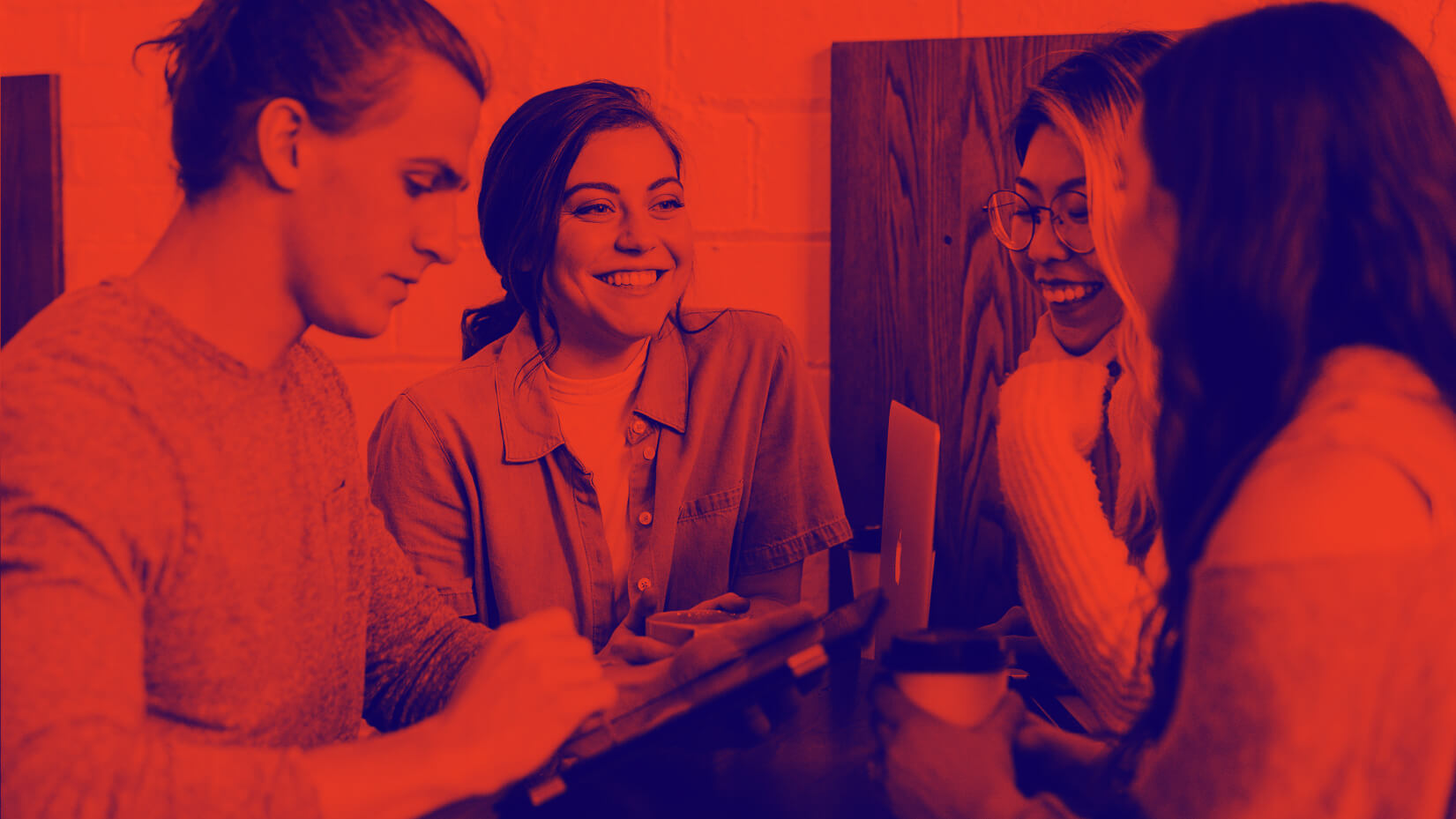 Get started
Take four minutes to set up your profile and have great grad jobs come to you.

How to Get Your Kids to Do Schoolwork Faster
How Do I Get My Child to Stop Rushing in School?
Sitting with your child at the kitchen table and trying to get her to finish her math homework is few parents' idea of fun. Instead of turning schoolwork into an all-night affair, help your student get through the process faster by giving her the tools she requires to get this work done. With a few simple changes to your schoolwork routine, you can shave time off this part of your nightly routine.
Create an environment that is conducive to work. Instead of having your child do his schoolwork in a busy space filled with distractions, select a quiet area where there is nothing to draw his attention away from his work. Depending on how distracted your child gets, this space may need to be separate from the rest of the household. Choose a room with fewer windows, as some students find themselves staring out of the window instead of focusing on the schoolwork at hand.
Set a consistent time. Make schoolwork a routine by setting a standard start time. Try to select a time that is not immediately after school, as your child may be exhausted from the day's academic effort, but not so far into the evening that the child is exhausted and not able to work. A homework start time of 4 p.m. is a wise choice as this gets the task of doing schoolwork out of the way before dinner.
Establish a system. Sit down with your student and develop a homework system. Ask her to tell you the subject she wants to work on first each day. Also, create a system for you to check her homework, having her place all the completed assignments in one folder so you can look them over and make sure they are done.
Practice prioritization. If your child can't prioritize, he may not be able to tackle schoolwork as effectively. Show him how to prioritize by having him list his assignments each day and helping him number them from most to least important. For example, if he has a project that is due in a week, this assignment would be significantly less important than the math work due tomorrow and should, as a result, be further down on the list.
Reward focus. If your child puts effort into focusing on her work, show her that you appreciate this with small rewards. Give your child tokens of appreciation when you catch her focusing on the task at hand, encouraging her to maintain focus more consistently.
Related Articles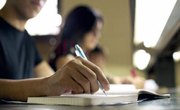 How to Manage Time to Get Good Grades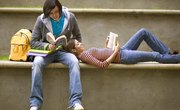 8 Time Management Techniques for College Students
How Lack of Time Management Affects College Students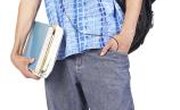 How to Become a Better Student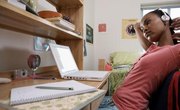 How to Focus When Studying for Long Periods of Time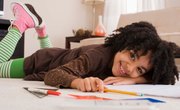 How to Make Your Time at School Go by Faster (9 Ideas)
How to Motivate Yourself to Finish College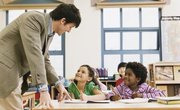 Effective Teaching Strategies for Students With Emotional & ...
School for Champions; Zip Through Homework; Ron Kurtus
Erin Schreiner is a freelance writer and teacher who holds a bachelor's degree from Bowling Green State University. She has been actively freelancing since 2008. Schreiner previously worked for a London-based freelance firm. Her work appears on eHow, Trails.com and RedEnvelope. She currently teaches writing to middle school students in Ohio and works on her writing craft regularly.
How to work from home when the kids are off school
School's out for Summer! But apart from having Alice Cooper's song spinning round in my head, there are some more pressing matters to hand: How to work from home when the kids are off school?
While for some, the summer holidays signal trips away, festivals, long, drawn-out evenings and barbecues, for some of us it means suddenly having to organise extra childcare. It means juggling our workload with a few extra hands and voices demanding our attention.
School's out but mum (or dad) still needs to work!
Here are my top eight survival tips for working from home when the kids are off school.
We have some brilliant tips from parenting expert, Joy Marchese in our Tea Breaks in the Subscribers Lounge on relieving guilt and having positive connections with our children over the holidays.
Expectation Management
Realistically, you probably won't get as much done and you probably won't have as much time to dedicate to your laptop or business.
Knowing and accepting this can immediately lessen the stress and frustration.
A little preparation beforehand can help to ease the anxiety. Any big projects or deadlines looming? Try to get the bulk of the work out of the way so that you're left with the smaller tasks to complete when the children are off school.
It's not just managing your own expectations, but also those of your customers and clients.
Putting out of office emails into play or letting them know of reduced office hours can prevent misunderstandings. Consider adding a note like this into your email signature to make people aware of your circumstances.
It might be a case of letting people know you won't be available for big orders. Maybe your time frames and deadlines will need to be extended to allow for shorter working days.
Prioritisation & Productivity
Knowing which tasks are most critical and focusing on those is important at any time, but when you've got to factor in days out at the zoo, playdates, extra snack preparation, and being soaked by a Nerf gun, the priority list has to be short and sharp.
Self-discipline around focusing on only the important jobs and not allowing yourself to be sucked into social media and web browsing (those online sales and eBay finds) can help you keep your time and mind on what needs to get done and leave you more time for those water fights!
Credit: Adobe Stock
Play Office
Sometimes younger children just want to play and they want to do what mummy or daddy is doing. If you need to get a few emails done or organise some calls and younger ones are needing your attention or pestering to play, then why not turn work into a game?
Setting up a play home office that allows them to 'work' from home with you has helped me here.
A spare old computer or tablet, an old phone or play phone, a few coins, some paper, pens, ink stamps, old bank and loyalty cards make up a play office. This is a great way to keep the kids busy and feel involved as if you're playing with them too.
If you're doing something creative, try setting up a smaller creative project which they can do alongside and which you can help with as you do your own project.
You might even get half an hour of work in (more if you're lucky)!
Out of Hours
Let's resign ourselves to the fact we may have to adjust our work schedule and skew our work day to start earlier or finish later. I often get a second wind around 8 pm and sometimes can find myself an extra two to three hours in which to work in the evening.
Equally, you can turn this round to your children. You can tell older children, who need less supervision and understand the boundaries, that you have important work to do. You can let them know you won't be available for a certain period of time — barring emergencies of course! During this time, your 'out of hours' is on as a parent.
I came across this great flow chart from Virtual Assistant, Allison Christie, which might prove useful if you want children to only disturb in genuine emergencies! And this article has some helpful tips with dealing with all kinds of interruptions.
Pockets of Time
Maximising the most of those spare 10 or 15-minute windows that we all have in our day can really boost productivity.
These periods can easily be eaten up with nothing: the daily faffing, aimless social media scrolling, web browsing, clearing up, hunting for the lost lego brick…
You can write or plan a social media post, a few emails, a to-do list in a matter of minutes.
Think: while the kids are eating breakfast, that half hour of TV time, when they're at the playground, those moments they are occupying themselves, during snack time etc. Suddenly you acquire an extra hour or more in your day.
It's doing those short but useful tasks in those pockets of time when we're supervising, but not necessarily having to be fully engaged with the children, (see below on guilt) which can help us make the most of the time we have.
Ask for help
It's not always easy to do but there's no shame in asking for a little extra help.
Explaining to a partner that you need them to pick up some slack around the house , roping in some family or friends to help with the occasional playdate or babysitting duties, even asking for help from the children themselves if they're old enough, can all give you a little relief when work requires a few hours of dedicated time.
It can be easy to try to be a martyr but we're only human (as super as you are) and we all need a hand from time to time.
For some expert advice on effective communication and how to prepare and hold a healthy conversation, check out issue3 of The Homeworker magazine.
The Ideas Box
If you have pre-school or primary-age children, creating an Ideas Box can be a great way to get work done when the kids are off school.
This can be something you plan together, or a box you make up and bring out as a surprise when you've got work planned.
Fill your box (a shoe box or similar is ideal) with different activities, eg a new book, pens, stickers, colouring a jigsaw puzzle. Depending on their age, you could also include small task or activity cards that they can pick from.
If they're old enough, try arranging a scavenger hunt to occupy time. Put the first clue in the box and let them search for the others around the house and garden with a prize at the end (which might even be special time with you).
Be intentional and remove the guilt
None of us is perfect and any working parent has to deal with the 'juggle'. We're all scrambling to find time to work in nap times or when they're asleep but inevitably we find ourselves not always being as present for our children as we wish.
During the holidays, when we have to be extra resourceful when working from home and looking after our children, we need to give ourselves a break. Accept that we won't always be the perfect parent and we won't always be doing what we want towards our business.
Being intentional about what we're planning to do is hugely liberating. Giving ourselves permission to set time aside and make the choice to do the work, followed by time with our children, can alleviate a lot of stress and guilt. It also helps to focus without thinking: "I ought to be playing with them" or, "I ought to be finishing that project."
Independent and imaginative play is beneficial, lets them get creative and might give you a few precious minutes. But let's not feel too guilty about switching on the TV from time to time. Planning a set period for a movie on a rainy afternoon or a 'Film Friday' one week etc can help you plan your tasks around this time.
Want more tips to stay productive when working from home?
The Homeworker magazine is a quarterly, digital magazine full of expert advice, tips and strategies to help you manage your work from home lifestyle. It covers mindset, confidence, business, wellbeing and your workspace. Check it out here.
Dedicated to helping you thrive when you work from home, The Homeworker publishes articles that are designed to keep you healthy, happy, and more productive in work and life.
You may also enjoy:
The realities of homeworking and on being perfectly imperfect, how to combat loneliness when you work from home, how to spark joy and breathe life into your home workspace, ten self-care habits to help you thrive when you work from home, leave a reply cancel reply.
Your email address will not be published. Required fields are marked *
Post Categories:
Advertisement
Supported by
School Cellphone Bans Are Trending. Do They Work?
Proponents say no-phone rules reduce student distractions and bullying. Critics say the bans could hinder student self-direction and critical thinking.
By Natasha Singer
Natasha Singer writes about education and technology.
Earlier this year, Florida passed a law requiring public schools statewide to ban student cellphone use during class time. The new state rules reflect an intensifying global crackdown on young people and social media.
In early October, the British government issued new guidelines recommending that student cellphone use be prohibited in schools nationwide . That followed Italy, which last year banned cellphones during lessons, and China, which two years ago barred children from taking phones to school.
A recent report from UNESCO , the United Nations' educational and cultural agency, found that nearly one in four countries now has laws or policies banning or restricting student cellphone use in schools. Such bans typically make exceptions for students with disabilities and for educational uses approved by teachers.
Even so, the smartphone crackdowns are contentious.
Proponents say the bans prevent students from scrolling through social media and sending bullying text messages, reducing classroom distractions. Critics warn that cutting off students from their phones could disproportionately punish those with jobs or family responsibilities — and that enforcing the bans could boost harsh disciplinary measures like school suspensions.
While some schools have had a significant decrease in cyberbullying incidents, there is little rigorous research on the long-term effects of the bans.
How did the bans start?
School districts in the United States have been experimenting with phone bans for more than 30 years.
In 1989, as illegal drug sales spiked , Maryland passed a law making it illegal for students to take pagers and devices then known as "cellular telephones" to school. Violators could face fines and jail time. In the 1990s, as more students took cellphones to school, districts also instituted bans to remove the disruptive devices that kept ringing during classes.
In the early 2000s, after the Columbine High School massacre in Colorado and the Sept. 11 terrorist attacks, schools began reversing their cellphone bans for safety reasons — to allow students to contact their parents during emergencies.
The bans soon surged again as schools tried to curb new classroom distractions: iPhones and popular mobile apps like Facebook. By 2010, more than 90 percent of schools prohibited student cellphone use during school hours, according to federal data .
But concerns that many students from low-income families, who could not afford their own laptops, were using cellphones for educational purposes caused some school districts to reconsider. By 2016, only two-thirds of schools banned cellphones.
Since then, warnings about compulsive social media use and cyberbullying have pushed more schools to institute bans. Last week, dozens of researchers and children's advocates sent a letter to Secretary Miguel Cardona asking the Department of Education to issue an advisory urging schools nationwide to ban cellphones.
Why are schools banning phones?
Young people have filmed violent school fights and posted the videos on TikTok. Students have also participated in social media challenges in which they vandalized school property.
In 2021, 16 percent of U.S. high school students said they had been bullied via text message or social media platforms like Instagram over the previous year, according to a report this year from the Centers for Disease Control and Prevention.
Some students are also being inundated by social media notifications. A recent report from Common Sense Media, which tracked about 200 young people with Android phones, found that participants typically received 237 cellphone notifications during the day — about one quarter of them during school hours.
Do school cellphone bans work?
National reports on school cellphone bans offer mixed results.
A federal survey of principals in 2016 found that schools with cellphone bans reported higher rates of cyberbullying than schools that allowed cellphone use. (The report did not offer an explanation as to why schools with cellphone bans reported higher cyberbullying rates.)
A study of schools in Spain, published last year, found a significant reduction in cyberbullying in two regions that had imposed school cellphone bans. In one of those regions, math and science test scores also significantly increased.
A recent study in Norway found that female students exposed to smartphone bans in middle school had higher average grades. But the bans had "no effect" on the average grades of boys, perhaps because girls spent more time on their phones, the study said.
What should schools do?
The recent UNESCO report recommended that schools proceed with caution, consider the role of new technologies in learning and base their policies on sound evidence.
The U.N. agency also suggested that exposure to digital tools like cellphones could help students develop a critical lens on emerging technologies.
"Students need to learn the risks and opportunities that come with technology, develop critical skills, and understand to live with and without technology," UNESCO said. "Shielding students from new and innovative technology can put them at a disadvantage."
Natasha Singer writes about technology, business and society. She is currently reporting on the far-reaching ways that tech companies and their tools are reshaping public schools, higher education and job opportunities. More about Natasha Singer
College of Law
Iowa law announcements.
This page will be used to share announcements for the College of Law community. If you have an announcement to add to the page, please contact [email protected] .
Announcements by Department
Admissions office, courses and curriculum.
For fall 2023 information, please check out Exam Information on the Current Students page. 
Financial Aid
Max by accesslex®.
1L Students – Financial Foundations
2L Students – Crafting Your Legal Career
3L Students – Life After Law School
And don't forget to attend any MAX personal finance webinars that look interesting to you for additional entries. Good luck in the upcoming drawing!
Outside Scholarship Opportunities
The $10,000 Mark T. Banner Scholarship
This scholarship is part of The Richard Linn American Inn of Court's commitment to fostering the development of intellectual property lawyers of high ethics, civility and professionalism, and especially those from diverse backgrounds.
The recipient of the scholarship receives $10,000 to be applied to their legal education. This scholarship is available to law students who have entered into a JD program at an ABA-accredited law school in the United States and who will continue in that program through at least the Fall 2024 semester. For more information about the criteria, see their website:   https://www.linninn.org/Pages/scholarship.shtml
Applications need to be submitted by  December 1, 2023 . The application is available on the Linn Inn of Court's website at  https://www.linninn.org/Pages/scholarship.shtml
Human Resources
Field placement program.
The Field Placement Program offers students the opportunity to earn 6-14 credits (experiential) by working in nonprofit organizations, government offices, judicial chambers, and certain corporate counsel offices.  During the school year, students must complete at least 14 hours per week of field work during the semester and participate in a field placement seminar course.  The law school has pre-arranged field placements with various partners in Iowa; students may also apply for legal internships away from the law school. Local, pre-approved placements are currently on 12Twenty and more are coming. First round deadlines were Tuesday, October 24, 2023, but placements will continue to accept applications on a rolling basis .  Students must secure and enroll in the Field Placement Program by January 3 .  Before submitting applications, make an appointment ( https://calendly.com/jttai ) and meet with Prof. June Tai to discuss your goals, interests, and proposed class schedule.  Prof. Tai reviews and approves all placements prior to enrollment and enrollment is done by the Registrar (not by the student through MyUI).
Student Organizations
🍳  submit your recipe for the law school collaborative cookbook 🍜.
Submission Deadline: November 15
Send Recipes To: [email protected]
Interested or Have Questions? Reach out to any of the listed organizations.
Student Resources
Academic success.
Tuesday Talk About It:  Tuesday, November 7 , at 12:35 p.m. The topic is Tackling an Essay Exam for a Touchdown.   Lunch this week is Z'Marik's. Click here to RSVP to guarantee there will be enough lunch for everyone:   https://tinyurl.com/NovTuesTalk  
Writing Workshop: You might be thinking about how to finish your final memo assignment. We're here to help! We are sponsoring a writing workshop on November 8 from 6-9 p.m. in the Student Lounge. Come for the camaraderie; short, fun, legal writing presentations; dinner; and to have your questions answered.  Fun!  
Writing Center
Food Pantry at Iowa
The Food Pantry at Iowa (located in the Iowa Memorial Union) provides free, nutritious food and basic necessities for University of Iowa students, graduate and professional students, postdocs, staff, and faculty. Food accessibility and affordability is important for college students to survive, maintain a healthy lifestyle, and to concentrate in classes.  See our FAQs .
​​​​​​​Holiday Food Pantry Hours: