Catering Business Plan: How to Write Catering Business Plan
Writing a catering business plan is the first step to starting a catering business . A business plan makes it easy to map out your catering business ideas and see these ideas become a reality. 
Key Takeaway - The catering business is about proper and adequate preparation. From planning a menu to preparing meals for social events, there are several things to prepare for and take into account.
With a food catering business plan, you can build the perfect manual and guide to run your catering business successfully. It becomes easier to reach out to investors for funding as well. 
A catering business plan is easy to write and contains the same essential elements as other restaurant business plan formats. However, when writing a business plan for catering business, add catering industry-specific sections.
Let's review how to write a catering business plan for your catering business.
How to Write a Catering Business Plan
Writing a catering business plan is more than just filling out a downloadable catering business plan template. Your passion for your catering business idea must be evident in each business plan section.
From the executive summary and company overview to your operational and marketing plan, your business plan must translate the ideology of your business. Do not just copy and paste something you see online.
When writing a business plan for catering business, include these sections:
Executive Summary
Company overview, team and management, market and opportunity, business operational plan, products and services, marketing plan, financial projections.
Your executive summary, usually one page, is the opening section of your business plan. It should make an excellent first impression of your business. The executive summary is a summary of your business plan.
When writing your executive summary, give a quick rundown of your company's income, costs, break-even point predictions, and other financial information. The executive summary comes last after you've written different sections of your catering business plan.
Your catering business overview should include details of your company. The company overview is a more practical version of the executive summary. It should describe the client experience, ownership and management components, and business operations.
For instance, you can explain your order management and order fulfillment process. This is an excellent space to mention your plan to buy a catering food truck. You can also note the job opportunities your catering business will create and future expansion plans.
This section is a great place to explain your eCommerce team structure and organogram. Start the section by explaining your role within the company. Then, you can drop a few highlights of team workflows and day-to-day tasks.
If your catering business scale-up plan will require more hands, mention their roles in this section. You can explain how you find to recruit your team members and your projected salary range.
Researching your market is essential. Knowing your niche market , who and where your customers are, and your potential competitors is crucial to the success of your catering business.
It'll be great to explain consumer behavior. For example, how many events happen in the area every week? How many venues can you partner with? 
Market research will help you know the types of catering businesses that will succeed in your chosen market. It will also help you strategize how to stay ahead of the competition. When writing this section, use graphs and charts to explain your findings.
Explain your business process flow in this section. From how you will attract clients to how you will serve meals at an event, your operational plan is a great place to explain your workflow in detail.
The business operations portion of your catering business plan contains details regarding customer experience management. You can include your plan for sales and inventory management , restaurant accounting , warehouse management system , and food supply chain management for the items on your menu.
This section should explain the tiny details of your business activities. As a tip, highlight the different management processes of your catering business.
If you plan to specialize in a menu item for specific events, then this is the place to discuss it. For instance, your catering business may focus on cocktail parties or weddings. In this case, your menu item and prices will differ from a catering business that serves office lunches.
You may also serve a specific type of cuisine, such as Mexican or Indian dishes. Ensure you include a sample of your menu and pictures of your meals. Include details about your pricing as well.
Unlike other businesses in the food and beverage industry , customers only require catering services for events and occasions. Therefore, you must be positioned so potential customers will call you first when they have events.
Referrals are a big thing in the catering industry. However, you can leverage the opportunities that the internet has to offer. From owning a catering website to building your online presence on social media, there are various marketing strategies you can adopt.
You can list your catering business on marketplace online directories for event planners. Whatever your marketing strategy is, explain it clearly in this section.
Opening a catering business is not as expensive as starting a brick and mortar restaurant business . However, it is essential to discuss your financial projections and eCommerce accounting strategies if you plan to get a loan from the best banks .
You can give a five-year financial projection for your catering business. In financial projections, you must account for both fixed and variable costs.
Fixed costs include the following:
Catering insurance
Rent or lease payments
Equipment costs
Legal costs
Fees and permits
Variable costs include the following:
Costs of restaurant supplies such as wholesale meat , wholesale diary , wholesale produce , and wholesale seafood
Delivery van costs
Advertising and marketing
Salaries and wages
6 Action Plan for Catering Business
There are various ways to write a catering business plan. Presenting your business plan will determine whether the reader will be captivated upon opening the document. 
Here's a format you can use:
Contents page
Executive summary
Marketplace overview
Product/service description
Marketing plan
Support materials
Do Your Research
Research is crucial to succeeding in any food service business. A simple survey will clear up. Will you operate at home? What events will you cater? Will you specialize in a particular type of food? 
Conducting research will also help you know the type of regulations you must comply with and the catering business license you need to operate your business. Ask questions from residents and check online for more information.
Yes, there are a lot of catering business ideas. However, you must choose your specialty to be able to create a unique selling proposition for your brand. 
Do you want to specialize in weddings? Will you serve corporate events only? Deciding on this will determine your business operations, branding, and restaurant management system .
Be Aggressive With Marketing
Marketing is something you should not get tired of doing. There are a lot of catering businesses in the U.S., and some restaurants are diversifying into offering catering services now. 
While the market opportunity is enormous, the competition in the industry is fierce. Therefore, having solid marketing and advertising plan is crucial to the growth of your business.
Creating your menu is essential. First, decide your menu items and prices. Be realistic when setting your price. Consider the cost of obtaining the item at a wholesale vs retail price and the overall overhead costs to run your business.
Restaurant technologies can streamline your business operations. For instance, payment processing software can help you accept payments online and make it easier for customers to pay via credit card on your website.
POS systems and catering management software will help you automate your catering operations. Invoice management software is another tool that will help your business accounting workflow.
Wholesale distribution management software and warehouse inventory management software will optimize your inventory management processes. In addition, you can manage supplier relationships with vendor management software.
Frequently Asked Questions About Catering Business Plan
Starting a catering business requires adequate preparation. A catering business plan will help you plan and serve as a manual to run your business successfully. Let's answer some frequently asked questions about business plan for catering businesses.
What Skills are Needed for Catering?
A caterer needs the following skills:
Planning menus for events
Preparing food and beverages 
Presenting and handling food and beverages
Monitoring events
Selecting and setting up event venues
Managing inventory and wholesale supplies
Creating packing slip for shipments
Do Caterers Set Up Tables?
Yes . Full-service catering businesses are responsible for setting up tables.
What Questions Should a Caterer Ask a Client?
A caterer should ask a client the following questions:
What type of event are you planning?
When will the event hold?
Where would you like the event to be held?
How long would you like the event to run?
Why are you planning this event?
Do you have an event theme in mind?
What is your total budget or your budget per person?
Serve in Style
Having a catering business plan will make it easy to grow catering business . Applying for a business loan or getting investors interested in your business is also easier. Keep your sections clear and straight to the point when preparing your catering business plan.
You may need to prepare an elevator pitch when presenting to investors. Pitch your business confidently, project your passion for the industry, and keep it simple.
Catering Business Plan Template
Catering business plan.
If you want to start a catering business or expand your current one, you need a business plan.
Over the past 20+ years, we have helped over 5,000 entrepreneurs and business owners create business plans to start and grow their catering businesses.
How to Write a Business Plan for a Catering Company
Below are links to each section of your catering business plan template:
Next Section: Executive Summary >
Catering Company Business Plan FAQs
What is the easiest way to complete my catering business plan.
Growthink's Ultimate Catering Business Plan Template allows you to quickly and easily complete your Catering Business Plan.
Where Can I Download a Catering Business Plan PDF?
You can download our catering business plan PDF template here . This is a business plan template you can use in PDF format.
What Is a Catering Business Plan?
A catering business plan provides a snapshot of your own business as it stands today, and lays out your growth plan for the next five years. It explains your business' goals and your strategy for reaching them. It also includes market research to support your plans.
Why Do You Need a Business Plan?
If you're looking to start a catering business or grow your existing small business you need a business plan, especially if you are seeking financing for your business. A business plan will help you raise funding, if needed, and plan out the growth of your company in order to improve your chances of success. Your catering business plan is a living document that should be updated annually as your catering company grows and changes.
How Do I Write a Successful Catering Business Plan?
The best way to write a catering business plan is to follow a proven catering business plan template. This template should include the following information: Executive Summary, Company Analysis, Competitive Analysis, Industry Analysis, Customer Analysis, Marketing Strategy & Plan, Operations Plan, Management Team, Financial Projections & Plan, and Appendix.
What Are the Sources of Funding for a Catering Business?
With regards to funding, the main sources of funding for a catering business are savings and/or credit cards of the business owner, bank loans and angel investors. With regards to bank loans, banks will want to review your business plan and gain confidence that you will be able to repay your loan and interest. To acquire this confidence, the loan officer will not only want to confirm that your financials are reasonable. But they will want to see a professional plan. Such a plan will give them the confidence that you can successfully and professionally operate a business.
The second most common form of funding for a catering business or cafe is angel investors. Angel investors are wealthy individuals who will write you a check. They will either take equity in return for their funding, or, like a bank, they will give you a loan. Venture capitalists will not fund a catering business. They might consider funding a catering company with multiple locations or a massive footprint, but never an individual location. This is because most venture capitalists are looking for millions of dollars in return when they make an investment, and an individual or small location could never achieve such results.
What Are the 3 Types of Catering Service Businesses?
There are three types of catering service businesses: on-premise catering, off-premise catering, and event catering.
On-premise catering is when the caterer sets up a temporary commercial kitchen space at the client's location.
Off-premise catering is when the caterer provides delicious food for events such as picnics, weddings, cocktail parties, and other meetings off-site.
Event catering is where the caterer prepares food that is served at special events, corporate events, or family events.
What Are The 5 Steps to Starting a Catering Business?
Starting a catering business is not as difficult as one might think. Here are the five steps needed to get your catering business up and running:
Come Up With a Business Idea : This is probably the most important step, as it will lay the foundation for everything else you do. When brainstorming business ideas, make sure to think about what you're good at and what you enjoy doing.
Do Your Research : This step is important to ensure your business is viable and has the potential for success.
Create a Catering Business Plan : A business plan is a document that outlines your goals, strategies, and financials. It's a must-have for any business, but especially for a catering business.
Obtain Your Business License : In order to legally operate your catering business, you will need to obtain the necessary business licenses.
Secure Funding : If needed, you will need to secure funding in order to get your catering business off the ground.
Once your business is up and running, it's time to start promoting it! Create a marketing plan and start spreading the word about your new catering business to potential clients.
What are the Benefits of Starting a Catering Business?
There are numerous benefits of starting a catering business, including:
Low Overhead Costs : One of the benefits of catering is that the overhead costs are relatively low, especially when compared to other food preparation businesses such as restaurants. This means you can make a profit with fewer customers and staff members.
Flexible Schedule : Typically have a flexible schedule, which is ideal for those who want to be their own boss and have more control over their time.
Variety of Services : Can offer a variety of catering services and menus, which gives you the ability to target a range of customers.
Repeat Customers : Typically have a high percentage of repeat customers, as people often use catering for specific events like weddings, business meetings, conventions, etc.
High Demand : Another benefit of catering is that there are typically high demands for this type of service during certain times of the year, including holidays and warm weather months when people are hosting events outside.
What are the Pitfalls of Starting a Catering Business?
While there are many benefits to starting a catering business, there are also some potential pitfalls that should be considered. These include:
Not Enough Demand : Before starting a catering business, it's important to do your research and make sure there is enough demand for your services.
Lack of Experience : If you don't have experience in the catering industry, it will be difficult to start and succeed in this business.
High Startup Costs : This type of business can have high startup costs because of the equipment needed, as well as all of the miscellaneous costs that come with starting any business.
Competition : Catering is highly competitive and there are many established catering companies already servicing your market. This means you need to do everything possible to set yourself apart from your competitors in order to be successful.
Time-Consuming : Catering is a time-consuming business and it can be difficult to balance it with other obligations.
Limited Scalability : Catering companies are limited in their scalability, meaning you can only expand so much before you hit a limit. This could be problematic if your goal is to grow your business significantly.
Unpredictable Income : Catering services can be very unpredictable when it comes to income, as they can vary greatly from one event to the next.
High Risk : As with any business, there is a certain amount of risk involved in starting and running a catering business. You need to be prepared for the possibility of not making a profit or even losing money.
CATERING BUSINESS PLAN OUTLINE
Catering Business Plan Home
1. Executive Summary
2. Company Overview
3. Industry Analysis
4. Customer Analysis
5. Competitive Analysis
6. Marketing Plan
7. Operations Plan
8. Management Team
9. Financial Plan
10. Appendix
Catering Business Plan Summary
Other Helpful Business Plan Articles & Templates
Opportunity
Integrations
Request a Demo
Revolution Demo Request
Catering Business Plan: How to Make a Catering Business Plan
Starting a catering business can be an incredibly rewarding venture, but it also requires careful planning and organization to ensure success. The key to a thriving catering company is a well-constructed catering business plan, outlining everything from your financial goals to your unique selling points. This comprehensive document serves as a roadmap to guide you through the process of starting and running your catering business, providing clarity and direction every step of the way.
In this blog post, we will walk you through the essential steps for creating a catering business plan, ensuring you have a solid foundation for your catering enterprise. From developing a menu that sets you apart from the competition to crafting a marketing strategy that gets your name in front of the right audience, our guide will help you turn your passion for food and service into a successful catering business. So, let's dive in and start building the blueprint for your catering success!
Catering Business Plan
A catering business plan is a comprehensive document that outlines an upcoming catering venture's operational, financial, and marketing goals. It includes detailed plans for managing sales and expenses, a marketing strategy, customer service policies, and other important business components. The plan serves as a roadmap for starting and running a successful catering business.
How to Make a Catering Business Plan
A catering business plan should be comprehensive and cover all the key aspects of your business, from your target market and competition to your financial projections and marketing strategy. Here are the steps to help you create a catering business plan:
1. Write an Executive Summary
The executive summary should be a brief introduction to your catering business plan. It should summarize your company's goals, target market, financial projections, and unique selling points of your services. Keep it concise and compelling, as this section is often the first part investors or lenders will read.
2. Create a Company Overview
In the company overview section, describe your catering business in detail. Include your company name, restaurant mission statement , business structure, legal status, and ownership. This section should also provide a high-level view of your catering services and target market.
3. Develop Services and Menu Offerings
Provide a detailed description of the services you offer, including catering for weddings, corporate events, or private parties. Outline the types of cuisine you specialize in and provide a sample menu. Include any additional services your business provides, such as event planning, restaurant equipment rental, or wait staff . Discuss your pricing strategy and outline any special packages offered.
4. Design Branded Graphics
Create a consistent and professional visual identity for your catering business by designing branded graphics tailored for restaurant branding . This includes designing a logo, choosing color schemes, and selecting typography that reflects your brand's personality. These visual elements will be used on your website, social media, promotional materials, and other marketing channels to create a cohesive brand image specifically designed for the restaurant catering industry.
5. Conduct an Industry Analysis
Research the catering industry and identify trends, challenges, and opportunities. Analyze your target market and industry competition to understand your business's unique value proposition for restaurants . This analysis should also help you determine the most profitable catering services and event types.
6. Conduct a Customer Analysis
Understand your target customer base, including their demographics, preferences, and needs. This information will help you tailor your catering services and marketing strategy to effectively meet your customers' needs.
7. Analyze Your Competition
Identify your direct and indirect competitors and evaluate their strengths and weaknesses. Analyze how your business can differentiate itself and establish a competitive advantage in the market.
8. Develop a Marketing Plan
Outline your marketing strategy, including advertising, social media, website, public relations, and partnerships. Describe your target audience, key messages, and tactics you will use to reach your customers and achieve your business objectives.
9. Create a Business Operations/Operations Plan
Outline how you will manage your catering business's day-to-day operations. Include information on your equipment, kitchen facilities, staff, inventory management , and food safety practices.
10. Build Your Team and Management Structure
Introduce your management team, their roles, and their relevant experience. Include any advisory board members or mentors. Describe your company's organizational structure and how it supports the execution of your business plan.
11. Forecast Your Sales and Operating Expenses
Provide sales projections for your catering business, including a breakdown of revenue streams and potential growth areas. Estimate your operating expenses , such as rent, utilities, labor, marketing, and supplies.
12. Create a Financial Plan
Include financial statements such as profit and loss, cash flow, and balance sheets. Develop a break even analysis to show when your business is expected to become profitable. Include any funding requirements and a plan for how you will secure capital.
13. Prepare an Appendix
Include any relevant supporting documents or additional information, such as licenses, permits, contracts, or legal documents that may be helpful to readers. Use this section to offer context and support for the data and claims presented in your business plan.
By following these steps, you can create a comprehensive and effective catering business plan that sets you up for success. Remember to review and update your plan regularly to adapt to changes in the market and your business's growth.
Catering Business Plan Example
Here is an example of how a catering business plan might look like:
I. Executive Summary
Our catering business, 123xyz Catering, aims to provide exceptional culinary experiences for events ranging from intimate gatherings to large corporate functions. With our talented culinary team, diverse menu offerings, and focus on local and sustainable ingredients, we will quickly establish ourselves as a premier catering service in the industry. Our comprehensive business plan outlines our goals and strategies for success, highlighting our dedication to quality, customer satisfaction , and sustainability.
II. Company Overview
123xyz Catering is a full-service catering company based in [City, State]. Our mission is to create unforgettable events by exceeding our client's expectations with innovative cuisine, exceptional service, and creative presentation. Our team of experienced chefs, event planners, and service staff work together to ensure a seamless and memorable experience for our clients and their guests.
III. Services and Menu
Our services include event planning, custom menu creation, and on-site food preparation and service for various events, such as weddings, corporate functions, and private parties. We offer diverse menu options, including appetizers, entrées, desserts , and beverages. Our cuisine ranges from traditional to exotic, focusing on incorporating fresh, locally-sourced ingredients whenever possible. We also accommodate special dietary needs and preferences, including vegetarian, vegan, and gluten-free options.
IV. Branded Graphics
Our branding strategy emphasizes clean, modern design elements that convey our commitment to quality and innovation. We will invest in professional graphic design services to create a logo, website, and marketing materials that reflect our brand's values and style. Our visual identity will be consistent across all platforms, reinforcing our reputation as a reliable and sophisticated catering service.
V. Industry Analysis
The catering industry is expected to grow steadily, driven by increasing demand for high-quality food services at events and a growing emphasis on unique, memorable experiences. Our market research has identified several trends shaping the industry, such as increasing demand for sustainable and locally-sourced ingredients, as well as a growing interest in diverse and international cuisines. 123xyz Catering is well-positioned to capitalize on these trends and differentiate ourselves from competitors.
VI. Customer Analysis
Our target customers include corporate clients, private individuals, and non-profit organizations hosting events that require catering services. We will focus on serving clients in [City, State] and surrounding areas, with the potential to expand our reach as we grow. We will target customers who value high-quality, unique culinary experiences and are willing to pay a premium for our services.
VII. Competitive Analysis
We have identified several local catering companies as our primary competitors. Through our research, we have determined that we can differentiate ourselves by offering a more diverse and innovative menu, emphasizing sustainable and locally-sourced ingredients, and providing exceptional customer service. Our competitive analysis will guide our marketing strategies and help us position ourselves as a top choice for event catering services.
VIII. Marketing Plan
Our marketing strategy includes online and offline initiatives to generate brand awareness and attract new clients. Key components of our marketing plan include:
A user-friendly, professionally-designed website that showcases our menu and services
Active engagement on social media platforms, sharing photos and stories from our events
Networking within the local event planning community, establishing Attending local food and business expos to showcase our offerings and generate leads
Offering special promotions and incentives to attract first-time clients and encourage repeat business
IX. Business Operations/Operations Plan
Our operations plan outlines the infrastructure and resources necessary to support our catering services. Key elements of our operations plan include:
Securing a commercial kitchen space equipped with the necessary tools and equipment
Developing relationships with local suppliers to ensure a consistent supply of fresh, high-quality ingredients
Implementing a streamlined booking and event management system to handle client inquiries and scheduling efficiently
Establishing standard operating procedures (SOPs) for food preparation, presentation, and service to ensure consistency and quality across all events
Implementing robust food safety and sanitation protocols to maintain the highest standards of cleanliness and compliance with local health regulations
X. Team and Management
Our team consists of passionate and experienced professionals, each bringing unique skills and expertise to the company. Key team members include:
Founder and CEO: A seasoned entrepreneur with extensive experience in the catering and hospitality industry
Executive Chef : A talented culinary expert with a diverse background in various cuisines and a commitment to innovation and sustainability
Event Planner: A detail-oriented professional with experience in coordinating and executing events of various sizes and styles
Service Staff: A team of dedicated servers and bartenders trained in providing exceptional customer service and ensuring a seamless event experience
XI. Sales Forecasts and Operating Expenses
Our sales forecast projects steady revenue growth as we establish our reputation and expand our client base. We expect to reach profitability within the first two years of operation. Operating expenses will include costs for food and beverage supplies, kitchen equipment and maintenance, labor, marketing, and general administrative expenses. We will continually monitor and adjust our financial projections as needed to ensure the business's long-term success.
XII. Financial Plan
Our financial plan outlines the necessary investments and financial management strategies to support our business operations and growth. Key elements of our financial plan include:
Startup costs, including kitchen equipment, initial inventory, and marketing expenses
A comprehensive pricing strategy that takes into account food and labor cost s, as well as competitive market rates
Detailed financial projections, including income statements, cash flow statements, and balance sheets
A break-even analysis to determine when our business will become profitable
Contingency plans for managing potential financial risks and challenges
XIII. Appendix
The appendix contains additional information and resources to support the main sections of our business plan. This may include:
Resumes and biographies of key team members
Sample menus and photographs of our culinary creations
Testimonials and case studies from previous clients
Copies of relevant licenses, certifications, and insurance policies
Market research data and industry reports
Detailed financial projections and assumptions
In conclusion, 123xyz Catering is poised to make a lasting impact in the catering industry. With our commitment to quality, innovation, and sustainability, we will provide an exceptional culinary experience for our clients and their guests, setting the stage for long-term success and growth.
Frequently Asked Questions About Catering Business Plan
Starting a catering business requires careful planning and preparation. To ensure success, it is important to create a comprehensive business plan that outlines the goals and objectives of your venture, as well as how you intend to reach them. This section will answer frequently asked questions about creating a catering business plan, from what should be included to how profitable the industry can be.
What Is Included In a Catering Business?
A catering business typically includes event planning, menu creation, and food preparation. Depending on the size of the catering service, these services can also include staffing, equipment rental, and event coordination. Some catering businesses may also offer beverage services and party rentals.
How Profitable Is a Catering Business?
A catering business's profitability heavily depends on several factors, including the quality of food, efficient marketing strategies, and operational costs. Catering businesses can enjoy generous profit margins, depending on how well they manage their operations. 
To maximize profits, caterers must ensure that their food is of high quality, that they have an effective marketing strategy to reach potential customers and keep existing customers coming back, and that their operational costs are kept as low as possible. By doing these things, catering businesses can enjoy lucrative profits and remain competitive in the market.
Why Do You Need a Business Plan?
Writing a business plan is essential for any business. It provides direction and clarity, helps to focus resources and efforts, and provides a framework for decision-making. A business plan helps you determine a business idea's viability, set goals and objectives, identify potential risks and opportunities, and manage the resources you have available. It is also essential for securing financing, as it provides potential investors and lenders with an understanding of your business.
Start Your Catering Plan Today
Creating a catering business plan is an essential step towards starting a successful catering business. It is a detailed roadmap that outlines your business objectives, marketing strategies, financial projections, and operational plans.
By following the steps outlined above, you can create a comprehensive and effective plan that sets you up for success. Remember, your catering business plan is a living document that should be reviewed and updated regularly to adapt to changes in the market and your business's growth. Start your catering plan today and take the first step towards making your catering dream a reality.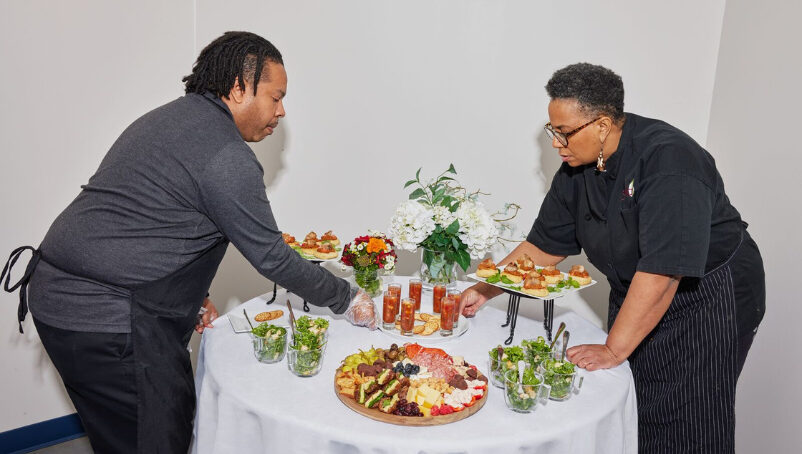 How to create a strong catering business plan

Running a catering business is a different beast than running a restaurant. Unlike an eatery with a single location, regular hours and predictable customers, catering businesses provide custom dining experiences at all kinds of venues to a variety of clients with different needs.
Whether you're serving at weddings, conferences, award dinners or family events, success as a caterer requires preparation. If you're just starting on your journey to open a catering business , that means creating a strong catering business plan.
Why do I need a catering business plan?
A catering service business plan is important for a few reasons.
First, it helps you figure out your short, medium and long-term goals. Maybe you want to become the go-to catering service for community events in your neighborhood, or maybe you're aiming to build a national brand with big-name clients.
Think of your catering business plan as your roadmap to success. It should include the big picture vision down to the details, covering all aspects of your business operations.
Another good reason to make a catering business plan is that it helps you get capital. Investors and banks usually require you to present your business plan before they'll offer you funding or a loan .
Likewise, a catering business plan will help you bring on potential business partners — who will want to see that you have compelling and achievable goals before they jump on board.
Many companies use their business plan as a reference for employees and vendors. That helps them understand your company and ensure their efforts align with your vision.
The basic structure of a catering business plan
A business plan will have a few sections. You don't have to follow an exact script, but here are a few sections you should make sure to include:
1. Executive summary
This is a summary of your business — it doesn't need to be more than a page long. It should explain what problem you're solving, your target market, what you're offering and a few highlights from your financial forecast.
For example, maybe your city has a sizeable vegan population, but there aren't any good vegan caterers. You want to open an exciting new vegan catering business to address that need.
Try to make your executive summary punchy and memorable. You don't need to explain everything about your business — just enough to get someone's attention.
2. Market analysis
Your catering business plan should contain a section that explains why your company will be competitive.
This is the place to show off your research. For example, with the vegan catering service, it'd be helpful to include any surveys showing the number of vegan people in your area. Write about any industry trends that show how vegan options are growing in popularity.
You'll want to describe what the other catering services in your area are like — and then explain why yours will fill the gap.
3. Your service
Most caterers specialize in certain events and certain kinds of food. Here's a good place to go into detail about what you're offering, from the menu options clients can choose from to the equipment you'll use to prepare food and serve guests.
It's a great idea to include sample menus and pricing here. Remember that the norms for catering can vary significantly depending on different communities and event types.
For example, the services you offer for a wedding will differ significantly from those you offer for a birthday. Your pricing should reflect these differences as well.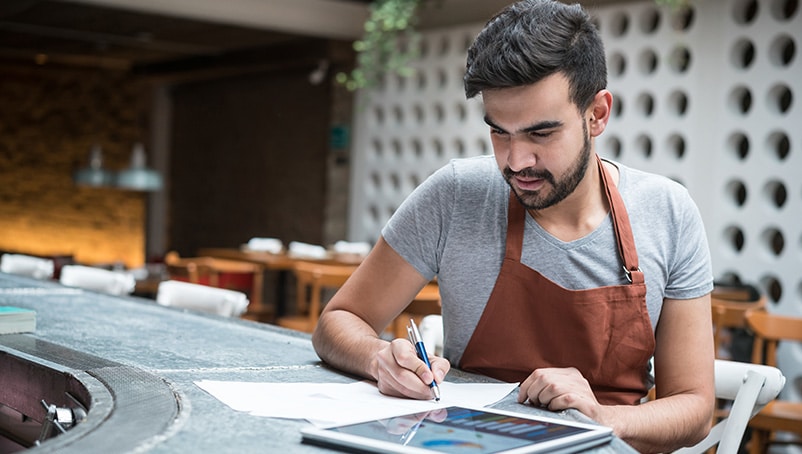 4. Execution
This section is about how you'll turn your catering business plan into reality. You should start with operational details like your business's location and how you'll staff it. Demonstrate that you have the necessary catering license , catering insurance and permits.
Then you'll want to describe your marketing plan and sales plan. One way to organize this section is to write a roadmap: a rough timeline that shows a reader the goals you hope the business will achieve and how soon you hope to hit them.
For example, you might start with small events and take on bigger ones as you become more popular. Or maybe you'll start by preparing the food yourself and hire assistants when you reach a specific goal or have certain gigs.
Try to make the goals specific and measurable to know whether you've achieved them.
5. The management team
An investor, lender or potential partner reading your business plan will want to know how your business is organized. Include biographical information about any owners, managers and advisors, as well as their experience and qualifications.
It's common to attach people's resumes in this section.
6. The financial details
Investors and lenders will pay close attention to your financial information, so it's essential to be detailed in this section.
You should include things like your:
Revenue/sales forecast
Projected profit and loss
Projected cash flow
Break-even projection
To add credibility, include explanations about the projections you're making. You can add visualizations like tables and charts to help illustrate your points. Here, it's often a good idea to seek the help of an accountant to double-check your numbers.
How NEXT protects your catering business
Catering is a job that requires you to adapt to new situations all the time. There's a lot to keep track of, so NEXT has designed catering insurance to help you focus on growing your business.
You can complete our online application, see policy options, buy coverage and get your certificate of insurance in less than 10 minutes.
Get your free instant quote today .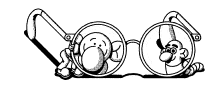 Wil Chan is a content writer at NEXT and has been a professional writer for more than ten years. His work has been featured in publications including Forbes and Greatist . He has run a freelance business since 2016 and feels passionate about helping self-employed people in all industries succeed.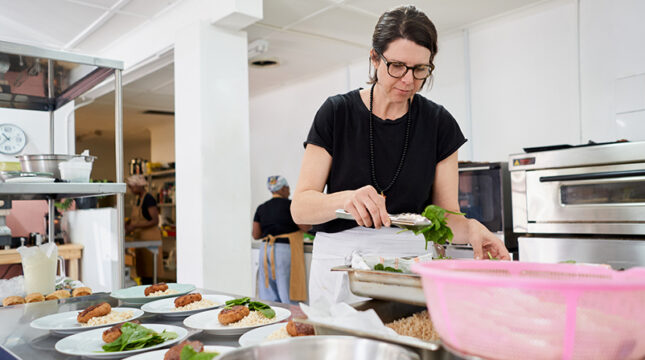 How to start a catering business in 4 steps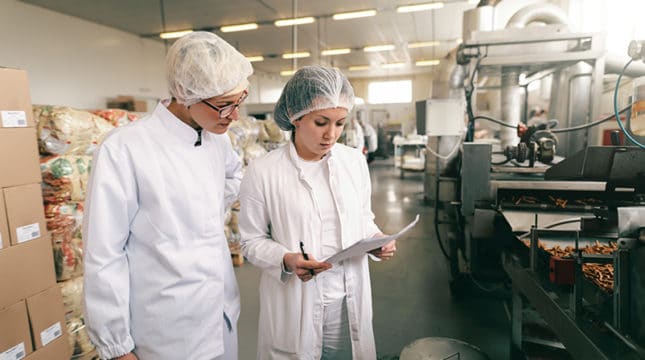 How to get a catering license: A six-step guide for caterers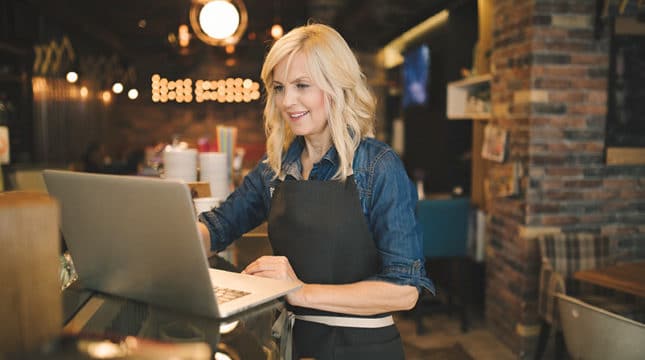 Catering marketing ideas to promote your business
How to write a business plan for a catering company?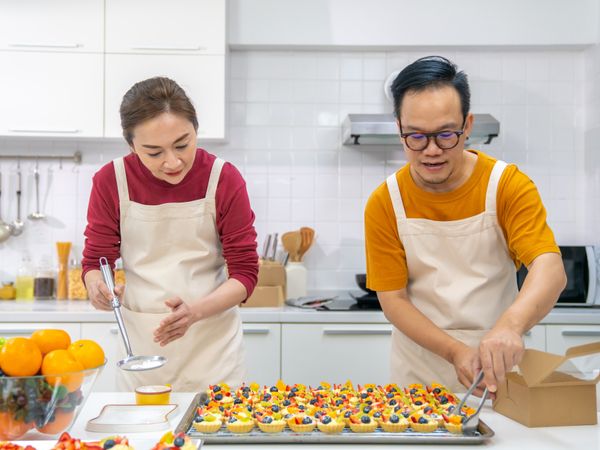 Are you a startup catering business looking to see if your idea is viable and raise financing?
Or an existing catering company looking for ways to grow, expand or improve profitability?
If so, this guide will provide the tools and insights you need to write a comprehensive business plan for your catering company.
This in-depth guide covers why you should write a business plan for your catering company; what information is necessary; what such plans typically include; and the best tools available for creating them.
With these resources, you'll be well on your way toward success as an established or aspiring caterer!
On the menu:
Why write a business plan for a catering company?
Information needed to create a business plan for a catering company
What is the financial forecast for a catering company?
The written part of a catering business plan
What tool should I use to write my catering business plan?
Creating a business plan for a catering company is an essential step in the success of any food service venture. Even if you already have an established catering business, you should regularly revise and update your plan.
A business plan is essential because:
It forces you to think about how you will grow your business
It's what financiers will look at if your goal is to get funding
It helps you keep track of your progress
Business planning and your catering business growth
Having a clear vision for where you want your business to go will help guide your decisions on how to get there.
Writing a business plan will force you to anticipate every aspect of your business - from pricing, marketing and staffing to forecasting, and financial planning - and act as your roadmap for the years to come.
Obtaining funding for your catering business
A well-crafted catering business plan is a mandatory tool when looking for funding.
The business plan details your company's aims and objectives and gives crucial information to potential lenders to make informed judgments about your catering business' borrowing capacity.
Similarly, every Investor wants to see healthy growth, profitability, and cash generation to make sure their investment in your catering company will generate a good return on investment.
Your catering business plan will provide this detailed financial information through the income statements (P&L), balance sheets, and cash flow statements, enabling investors to make an informed decision.
Keeping track of your catering business's progress
A business plan is essential if you want to track the progress of your catering business.
It's easy to set ambitious goals, but delivering on them is what really matters. Having a business plan in place, and regularly comparing your results to what was planned, keeps you honest about your capacity to execute.
Tracking your financial performance against your forecasts is especially key as it enables you to quickly identify if you are on track or not, and when needed to adjust your forecast in order to maintain visibility on your future cash flows.
Now that you understand the importance of writing a business plan for a catering company, it's time to look at what information is needed to create one.
Create your catering business plan online!
Think your catering business could be profitable? Find out how with a business plan!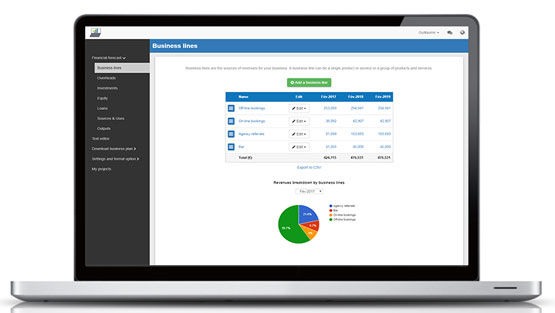 What information is needed to create a business plan for a catering company?
Carrying out market research for a catering company.
Market research (a look into consumer behaviour and economic trends) is essential before writing a business plan for a catering company.
Market research provides valuable insight into the industry and can help you to identify potential customer needs, competition, and trends in the market.
When performing market research for your catering business you could look at answering questions like:
Is the sector growing?
What are the most attractive customer segments (corporate, weddings, or social events)?
Who is the competition? Is the target market saturated?
What types of cuisine (Mexican, Italian, vegetarian, fast food, traditional, etc.) are more profitable?
What are the upcoming trends in customer habits in the catering business?
What are sales like during weekdays and weekends? Is there a high level of seasonality?
What is pricing like? And how have profit margins evolved in recent years?
With this information, you can more accurately forecast revenues (sales) and create an effective marketing strategy to give your catering company the best chance of success.
Also, it gives investors confidence in your understanding of the industry and provides evidence that you are taking steps to ensure long-term sustainability.
Developing the marketing plan for a catering company
You will also need to think about your go to market strategy - i.e. what actions will be put in place to acquire and retain customers.
Having a clear sales & marketing strategy in place will help you ensure you have the right level of staff, and budget for sales and marketing costs, to hit the sales targets set in your business plan.
The staffing and equipment needs of a catering company
Before developing your catering business plan, you should evaluate the recruitment strategy and the investments required.
Knowing how much money is needed for staffing is key to accurately anticipating the funding requirements and cost structure in the forecast of your catering company.
For example, you could consider how much it will cost you to hire:
A manager (event planner)
A supervisor
Dishwashers
Similarly, you should also factor in the money you will spend on equipment that is needed to start or expand your business.
Once you have collected all the necessary information to create a business plan for your catering company, the next step is to develop a financial forecast.
What goes in the financial forecast of a catering company?
The financial forecast for a catering company contains the profit and loss (P&L) or income statement, balance sheet, and cash flow statement which we will present in more detail below.
These financial tables enable the readers of your plan to assess the financial potential of your catering business, in particular its viability, borrowing capacity and potential return on investment.
The projected P&L statement
The projected P&L statement for a catering company is a financial statement that shows how much money your company is expected to make (profit) and how much it is anticipated to grow over time.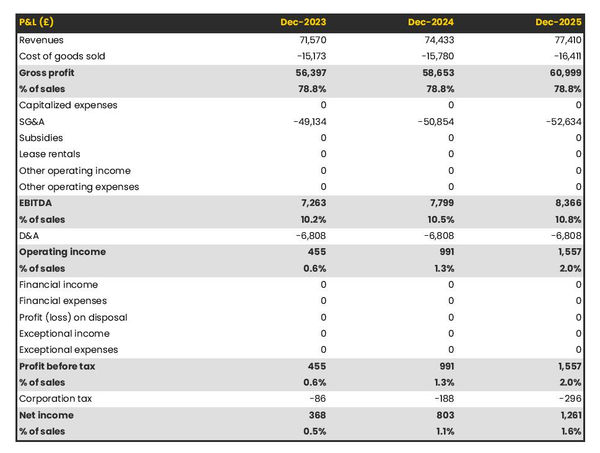 The projected balance sheet of your catering company
The balance sheet is an essential financial statement used to assess your catering company's financial position at a given time. It is a snapshot of the company's assets, liabilities, and net worth (owner's money left in the business after deducting liabilities from assets).
Equipment, inventory, accounts receivable (a record of sales made on credit), investments, and cash are samples of assets a firm may own. Loans, accounts payable (purchases the business made on credit), taxes, and wages are examples of liabilities.
Lenders, investors or business owners can get an insight into a business's financial condition when they compare what your business owes versus what it owns.
Also, a catering company's balance sheet will show whether it is solvent (the ability of the business to pay its long-term debt) or liquid (the business's ability to pay its short-term debt). This helps assess your catering business' funding requirements and borrowing capacity.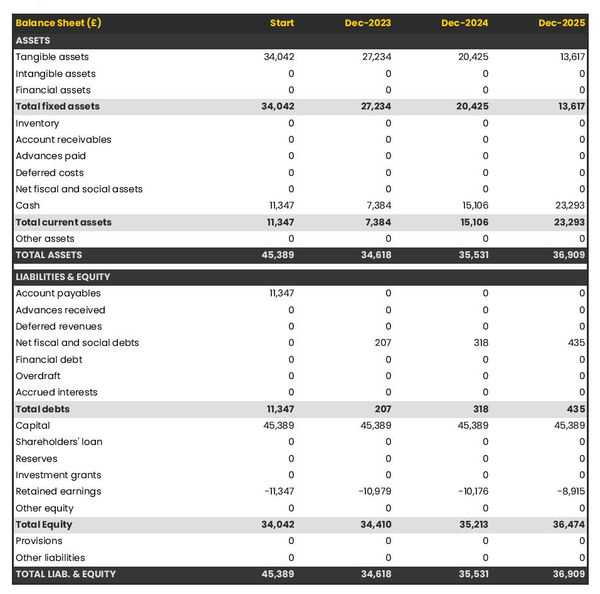 The projected cash flow statement
The cash flow forecast of your catering business helps you understand how much money is coming in and going out.
This will assist you in making informed decisions about how to expand your business and plan for the future.
Knowing your cash flow can also help you determine whether you have enough money to keep the business running or if you need additional capital.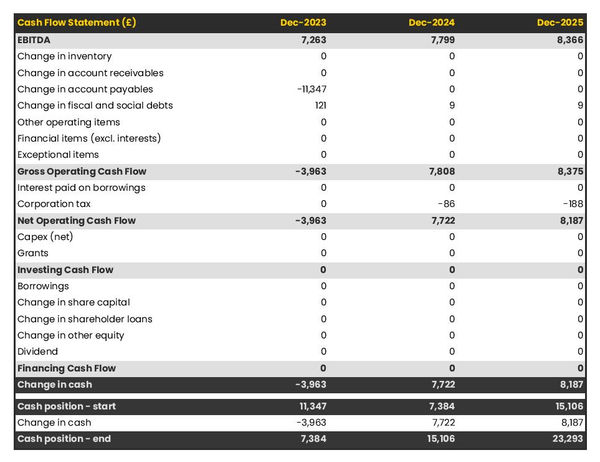 The initial financing plan
An initial financing plan shows how much money you need at the start of your catering company business plan, where it will come from, and what it will be used for.

Now that you know what you should include in your catering company's financial forecast, it's time to look at the written portion of your business plan which provides the context needed to evaluate the relevance of your financial forecast.
The written presentation of a catering company business plan
The written presentation is composed of 7 main sections:
The executive summary
The description of the business
The products and services section
The market analysis.
The strategy
The operations
The financial plan
The executive summary of the business plan of your catering company should enable readers to quickly and easily understand who you are, what you do, and the objectives of your business plan.
The summary should include your mission and vision statement, a comprehensive overview of the catering business, its market, key financials, an overview of your plans and goals, your business strategy, your funding requirements, and the administrative structure of your business.
Presentation of the company
When preparing the description of your catering business, it is essential to consider the different parts that make up the business. First, you should explore the structure and ownership of your enterprise.
This includes information on who owns the business, how many shareholders there are, and what type of legal entity (sole proprietorship, partnership, corporation, and so on) your business operates as.
The second part to consider is the location of your business. It is crucial to explain why you have chosen a particular area or city for your catering venture, and how the local market may benefit from having your services.
Finally, you should describe the management team. Include an outline of each member's experience and certifications, and how their jobs will contribute to the catering company's success.
A good leadership team is vital for every business plan since it increases investor trust. As a result, ensuring that they are adequately highlighted can make all the difference.
When you are writing the products and services of the business plan for a catering business, it is important to include detailed descriptions of each product or service.
For example, in this portion of the business plan, you could state that you cater to private events, weddings, corporate groups, and so on.
Your plan's reader should have a sense of how many guests can be served for each type of event, what types of menus are available, and if any specific dietary needs can be met, as well as other significant facts.
The goal here is to ensure you adequately present all your products and services.
This information should be clear, concise and comprehensive so that potential investors or banks can get a good understanding of what exactly your catering company offers.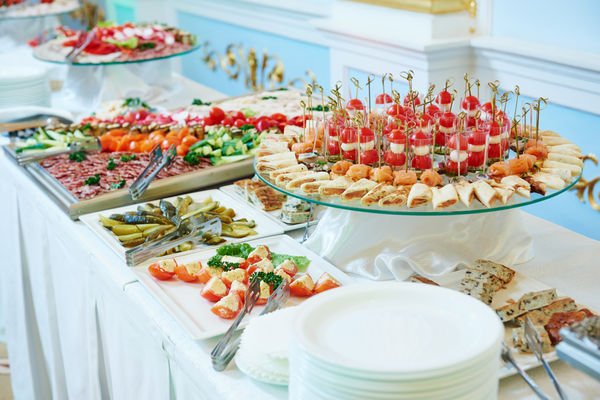 When presenting the conclusion of your market analysis in your catering business plan, you should include information about demographics and segmentation, target market, competition, barriers to entry, and regulation.
This will help lenders and investors understand who the company is targeting with its services, and help inform their opinion of your commercial potential.
In addition to demographic information, it's also important to provide an overview of your competition in order to show potential investors why your service stands out from others in the local market.
You should also explain any relevant regulations you must adhere to when operating.
By providing such details you will give potential lenders and investors a clear understanding of how well-positioned you are for success in this competitive industry landscape.
The strategy section
When writing the strategy section of your business plan for a catering company, you should detail your competitive advantage, pricing strategy, marketing plan, milestones and risks and mitigants (how to counter the risks).
The competitive advantage should highlight how your services are unique from other competitors in the area. This could include special cuisine options or services, such as delivery or event planning.
In addition, a pricing strategy is essential to ensure that customers are getting value for money while still making sure that profits are maximized. Pricing should be competitive yet profitable for the business, considering market trends and the customer's willingness to pay.
Moreover, a detailed marketing plan must be included which outlines how the company plans to promote its services and reach potential customers.
Plus, you should set milestones to measure the success of your business plan, and risks and mitigants identified to prepare for any potential issues that may arise.
With these elements included, your strategy section will ensure that your catering company stands out from the competition.
The operations section
This section should provide an overview of how your business is organized to achieve success and must be convincing enough to investors and banks.
The operations section of your catering business plan, you should include detailed information about your staffing team, roles and responsibilities of staff members, recruitment plans, operating hours, key assets and intellectual property needed to operate the business, and suppliers.
In terms of staffing, your business plan should detail who will be responsible for each job role, what qualifications and experience are required for each position, and how many people will fill that role.
The financial plan section
The financial plan section of the guide is where you talk about the financial forecast we talked about earlier in this guide.
By now, you should have a comprehensive understanding of the information that belongs in your catering business plan. It's time to begin assembling all the parts.
What tool should I use to write my catering company's business plan?
In this section, we'll be reviewing three solutions for creating a business plan for your catering company: using Word and Excel, hiring a consultant, or using online business plan software.
Create your catering company's business plan using Word or Excel
Using Word and Excel sounds attractive because they are cheap, but these tools are often not the best solution for you due to their limitations.
Do you have the skills to create a forecast in Excel? This is the first issue if you are going fully manual with Excel: you need to understand what you are doing, meaning that you need to have a solid background in accounting and finance to avoid making mistakes.
The second issue is trust. Even if you avoid making mistakes, will investors and lenders think you did?
Now when it comes to writing the actual business plan, Word is great but you start from a blank page, without instructions, and have to do all the formatting which takes forever.
Hire a consultant to write your catering company's business plan
Outsourcing the writing of your catering business plan to an accountant or consultant may be a viable option for you if you don't have time.
The main advantage of this approach is that consultants and accountants are used to writing business plans and financial forecasts, and thus there is less risk of errors.
However, this method also has its drawbacks:
It's expensive: it costs a minimum of $2,000 (or £1,500) to get a business plan from a consultant.
Revisions required after the first version of the plan are often not included in the price.
Unless the consultant knows your industry by heart, they are unlikely to be able to challenge your assumptions, and to be able to sell your positioning compellingly.
Accountants won't touch any part of the presentation (they only help with the forecast).
Using an online business plan software
Another alternative is to use online business plan software . There are several advantages to using specialized software:
You are guided through the writing process by detailed instructions and examples for each part of the plan
You can be inspired by already written business plan templates
You can easily make your financial forecast by letting the software take care of the financial calculations for you without errors
You get a professional document, formatted and ready to be sent to your bank
The software will enable you to easily track your actual financial performance against your forecast and update your forecast as time goes by
If you're interested in using this type of solution, you can try our software for free by signing up here .
We hope that this article has helped you to better understand how to write the business plan for a catering company. If you still have questions, do not hesitate to contact us.
Also on The Business Plan Shop
How to write a successful business plan for a pizzeria
Coffee shop business plan template
Know someone in the catering industry? Share this article with them!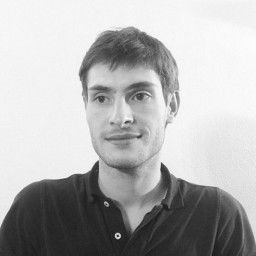 Founder & CEO at The Business Plan Shop Ltd
Guillaume Le Brouster is a seasoned entrepreneur and financier.
Guillaume has been an entrepreneur for more than a decade and has first-hand experience of starting, running, and growing a successful business.
Prior to being a business owner, Guillaume worked in investment banking and private equity, where he spent most of his time creating complex financial forecasts, writing business plans, and analysing financial statements to make financing and investment decisions.
Guillaume holds a Master's Degree in Finance from ESCP Business School and a Bachelor of Science in Business & Management from Paris Dauphine University.
Published on 20 Mar 2023 , last update on 21 Jun 2023 , as per our editorial standards .
Create a convincing business plan
Assess the profitability of your business idea and create a persuasive business plan to pitch to investors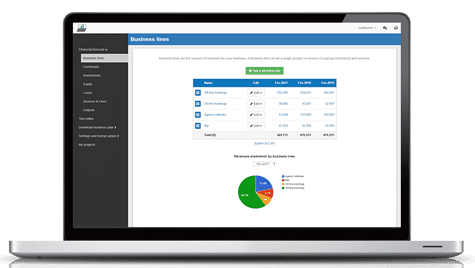 500,000+ entrepreneurs have already tried our solution - why not join them?
Not ready to try our on-line tool ? Learn more about our solution here
Need some inspiration for your business plan?
Subscribe to The Business Plan Shop and gain access to our business plan template library.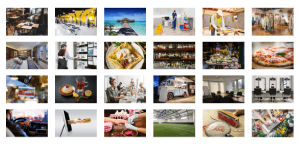 Need a professional business plan? Discover our solution
Write your business plan with ease!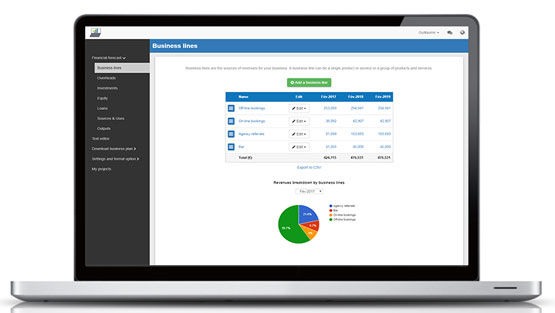 It's easy to create a professional business plan with The Business Plan Shop
Want to find out more before you try? Learn more about our solution here
Catering Business Plan Template
Craft a compelling vision for your new catering company and present key details to your investors with this sample catering business plan..
Use This Catering Business Plan Template To:
Write a strong executive summary
Share a high-level company overview
Provide a thorough market analysis
Present your business offerings and menu
Outline an operations and staffing plan
Create a marketing and PR plan
Share your financial analysis and projections
You've decided to start a catering business – congratulations on taking this exciting step! You believe in your vision, and now it's time to get others on board to help you bring it to life.
Presenting potential investors with a strong business plan for your catering company is a smart way to make a memorable first impression. You want to show them you've considered all of the important details that go into launching and running a successful catering business.
Chances are, you're in this line of work because you have a passion for food and creating incredible experiences for your clients. Putting together a business plan for your catering company may seem like a daunting task, but it doesn't have to be. You just need a catering business plan sample to help you get started.
What You'll Find in this Free Catering Business Plan Template
Learn how to write a business plan like a pro with this sample catering business plan template that covers 7 critical sections.
Executive Summary
Kick your catering business plan off with a bang! Present key elements about your concept, target market, service model, and menu to intrigue investors so they'll want to keep reading. Don't be shy in this section – proudly share the factors that will make your restaurant catering company a success. Then, finish off the executive summary with several financial highlights.
Company Overview
Fully introduce your new business, so your investors will get the information they need about your company history and ownership structure. Here, you can include more details on your catering business's concept, mission, goals, and clientele.
Market Analysis
It's time to get specific about who you plan to serve. Share the location and service area radius of your new catering company, as well as the current market conditions. Explain your unique market positioning and the target audience you're hoping to appeal to.
Business Offerings and Menu
Let your creativity shine in the business offering section of your catering business plan! Tell your investors all about the items you'll offer on your catering menu to help them buy into your vision further. Explain why you've chosen this approach, and how your catering menu will appeal to your market. Be sure to include a sample menu, too.
Operations and Staffing Plan
Outline how your catering company will operate day-to-day once you're up and running. Touch on key aspects of your business operations like your staffing strategy, as well as the suppliers, technology, and equipment you plan to use.
Marketing and PR Plan
Describe how you'll get the word out about your new catering business. Cover everything from your market positioning, pricing, and location to your promotion strategies such as advertising, social media, email marketing, and community partnerships.
Financial Analysis and Projections
Many investors will skip straight to this section of your catering business plan, so spend some time on crafting it well. Include a breakdown of your anticipated costs and projected revenue, as well as how you plan to allocate their investment.
Download your free catering business plan sample to create a plan that will wow investors. And once you've started your business, use our free restaurant invoice template to start collecting payment from each event.
Success! Click below to access the download.
We've also sent you a confirmation email with a personal download link so you can access the content at any time.
More Articles
Subscribe to the TouchBistro Newsletter
Join over 18,000 subscribed restaurateurs and get:.
Free industry reports, checklists, templates, guides, and more
The latest restaurant trends delivered straight to your inbox
Tips for running a successful restaurant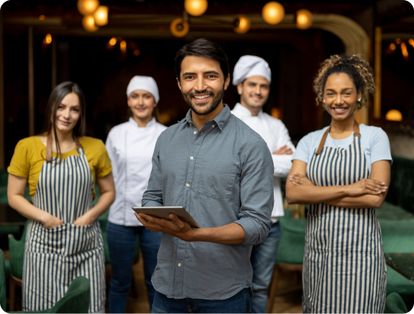 How to Start a Catering Business (12 Steps)
Bryce Warnes
Reviewed by
April 8, 2021
This article is Tax Professional approved
If you've got a flair for fine cooking and entertaining, and you're ready to start working for yourself, then maybe it's time to start your own catering business.
Catering companies in the US raked in a total of $11 billion revenue in 2019. And if you run a catering business, you can expect to make $30,000 – $80,000 annually .
What's Bench?
I am the text that will be copied.
But what are the ingredients to a successful catering business? And how can you make sure yours succeeds? Here's how to start your own catering company in 12 not-too-complicated steps.
1. Find your speciality
When your catering business fits in a specific niche, for face less competition from the big, one-size-fits-all caterers on the block. And it becomes easier to build up a solid base of repeat clients through word of mouth marketing.
Ask yourself:
What type of food will you serve? Will you serve everyone? Or go deep on a niche market, like vegan or gluten-free cuisine.
What types of functions will you serve? When you're just starting out, smaller functions like cocktail parties, staff lunches, and wedding showers may be easiest. As your business grows, you can expand your catering services to include larger events.
What's your capacity? If you're jumping into this full time, maybe you're ready to serve multiple functions per week. But if catering is a side hustle, you may need to limit your business activities to the weekends.
Who's going to do the work? Sketch out a hiring plan, factoring in who's going to do food preparation, sales, accounting work, etc.
Next, it's time to see who you'll be competing with, and who you'll be working for.
Researching customers and the competition
It's best to research the lay of the land before you put together your menu and start buying equipment. For instance, if you live in a small city and there are six other caterers specializing in Sikh weddings, you'll face a lot of competition in that niche. You may want to focus on something no one else is trying, like vegan pub fare.
A search for local caterers should be your first step. See what menus are being offered, and what size functions your competitors serve. If they don't have approximate prices on their websites, consider calling to get quotes.
After that, the best way to learn about local caterers is to talk to their customers. Not only do you get the scoop on what your competitors are doing, right or wrong, but you'll be conducting customer research. That will help you plan how to market your business later.
A few ideas to get you started:
Talk to friends and family. Baptisms, weddings, wakes—chances are, you know someone who has had to plan one. Ask who they chose as a caterer, why, and what the experience was like. It may give you an idea of what types of services your business should offer.
Call up the people who use caterers the most. These are your potential customers, and they're a gold mine. Wedding planners, office managers, event coordinators—they all have their own favorite caterers. Who's the most popular caterer in town? Who has a bad reputation? What do they look for in a caterer?
Read the reviews. This may seem like a no-brainer, but in the rush to get your business off the ground, you may forget to investigate what customers think. Google, Yelp, and Facebook reviews for local catering companies will give you some insight into what customers like and what they don't.
Look at the big picture. Reports and statistics on catering businesses nationwide can give you a bigger picture of how the industry operates, as well as recent trends. Get started by checking out Catersource's state of the catering industry report .
2. Investigate local licensing and permits
Licensing and permits for catering companies vary state by state. Depending on your state, you may or may not be allowed to prepare meals in your own kitchen with equipment you also use for personal meal prep. And liquor licenses will have different requirements according to state.
Despite state-to-state variations, there are a few licenses and permits common across all states, some of which you'll likely need to start your business:
A general business license , issued by your state, municipality, city, or county.
A zoning permit , depending on where you'll locate your cooking facilities.
Health permits, depending on where you'll be preparing food and whether you'll be transporting it.
Get in touch with your local health department, as well as your Secretary of State, to learn about licenses and permits that pertain to you.
3. Create your menu
If you love food and you're already thinking about starting your own catering business, no doubt you've stayed up late at night dreaming of the magnificent meals you'll serve.
Now that you've done some research, answered some important questions about your business, and investigated local licensing, it's time to write a rough draft of your menu.
While you may customize later, it's best to start of with a set list of options. That way, you can perfect well in advance the supply orders and preparation processes for each dish you serve. Once customers choose their items, it's just a matter of mixing and matching factors you've already planned out.
Your menu will be shaped by your capacity and your cooking facilities. Less tangibly, it will also be affected by what types of food you're comfortable serving, and the niche you're marketing to. For instance, if you only serve food with local, seasonal ingredients, your winter menu won't offer freshly squeezed orange juice.
4. Plan your location
The location of your business will depend on local laws pertaining to catering businesses, as well as zoning regulations.
Some states may not allow you to prepare meals in your home. In that case, you have one of two choices: Rent a commercial kitchen, or prepare food on-site.
Renting a commercial kitchen increases your operating costs, but it also gives you flexibility; you're always able to prepare meals for your customers, regardless of their location. And you'll be able to do it in a larger capacity than you would be able at home. However, you'll also be responsible for delivering food, so you'll need vehicles and equipment that are up to the job.
Preparing food on-site means you'll be relying on customers' facilities for meal prep. That limits you to serving customers who rent or own places with kitchens—churches, community centers, and homes. You'll save on operating costs, but pay in other ways: It's up to you to adapt to whatever kitchen you're using. Also, you won't be able to serve some events—like gallery openings, work lunches, or some outdoor events.
The best plan is to decide what you're going to serve, and to whom, and then choose the location and plan the budget that fits.
5. Get ready to buy equipment
Your equipment needs could range from a new egg whisk to an industrial mixer, from a couple of Yeti coolers to half a dozen chest freezers. It depends on the scale of your business, and your customers.
Prepare a list of all items you'll need to get up and running. Then get in touch with a restaurant supply company, and get a quote for your shopping list. You'll use that to help you put together the budget in your business plan.
If you're considering financing equipment, take a look at all your options first. A small business loan or line of credit may be cheaper, in terms of interest payments, than a finance plan. And paying cash upfront may give you the option to buy used equipment, which could cost you less in the long run.
7. Prepare a business plan
"Cook it and they'll come" is a recipe for a failed catering company. You'll need clear plans for every part of your business in order to succeed.
On top of including research you do into customers and competitors, a startup budget, and financial projections, your business plan should cover:
The problems you solve for clients and customers
What sets you apart from the competition
The resources your business depends on
Your mission statement and vision for the future
What inspired you to go into business
This is just a brief overview. See our guide on how to write a business plan to put everything together one step at a time. And don't forget to include a cover page that catches people's attention.
A word on catering company startup costs
According to the pros , you should be prepared to budget $10,000 to $50,000 in startup costs for your catering company. Naturally, startup costs vary business to business. You'll need to take into account your equipment, transportation, and marketing needs. Whatever your startup costs, your initial budget should be able to cover the operating costs of your business for 12 months, without taking into account revenue.
8. Create an affordable marketing strategy for your catering company
Luckily, you don't need to buy a Super Bowl ad to get the word out about your catering business. A few inexpensive techniques can do the trick.
Keep menus and prices fresh
If customers are looking up your business, chances are they're already thinking about having an event catered. That means they want to know what kind of menu you offer, what kind of events you cater, and how much it will cost.
Keeping menus and price lists up to date on your website helps your customers start planning before they even contact you. A couple planning their wedding would rather know if your services are in their budget before they contact you; offering price ranges up front could mean they choose you over the competitor whose website still says "under construction."
Curate your reviews on social media
A social media profile with recent reviews proves the lights are on—you're an active, popular business. Encourage customers to leave reviews, and be sure to address any negative ones; it's often better to offer a refund to a customer with unrealistic expectations than to suffer the damage to your reputation caused by a one-star review.
Post sexy food pics
Pictures of the dishes you're most proud of can get social media followers' mouths watering, and show them you know what you're doing when it comes to presentation. Occasional food photos are a great, low-investment way to keep your social media up to date.
Be warned, though: An unattractive photo of your cooking is worse than no photo at all. If every photo you take looks like a public warning poster about food poisoning, you may want to enlist the help of a professional.
Word of mouth marketing is your best friend
Good, bad, forgettable—whatever kind of experience a customer has with catering, they're only too happy to share it by word of mouth. The best thing you can do is make sure your customers have good things to say about you.
One way to do that is by providing exceptional service, every time. The other way is to offer referral deals. Maybe if a customer refers someone, they get 15% off their next order—or fresh-baked breakfast muffins and coffee for their office, as a way of saying thank you. Building and maintaining good relationships, as well as incentivizing referrals, will grow your clientele faster than any print ad or flyer.
9. Choose a business structure
Your business structure determines how your catering company will be taxed, and also your level of personal liability when it comes to debts and legal proceedings.
As soon as you go into business for yourself, the IRS automatically considers you a sole proprietorship . That's great in terms of ease—no forms to fill out, no business structure to elect. But it's not so great if you can't pay your debts, or someone decides to sue you.
The next step up from a sole proprietorship is a single member limited liability company (LLC) . An LLC functions a lot like a sole prop, except it sets up your business as a separate legal entity from your individual person. Meaning, you get more liability protection than you would with a sole prop.
To see all the business entity types you have to choose from, and how to elect each one, check out our guide to business structures .
10. Name your business
If you're a sole proprietorship and you're operating under your own name—say, Monica Geller—there's no need to register a business name. But the minute you choose to operate under a different name—Monica's Catering with a Smile—you'll need to register it.
And if your business elects and structure other than a sole proprietorship, you'll need to register your business name, regardless of whether it's the same as your personal given name.
In either of these instances, you register your business name by filing a doing business as (DBA) form with your state and county. Our guide to DBAs gives you the full step-by-step.
11. Get insured
Business insurance protects your catering company in case the untoward happens. Even if your particular state doesn't require you to get insurance, you should buy as many types of insurance as you need to protect your assets and shield you from being sued.
The most essential type of insurance for a catering business is general liability insurance. Chocolate fountain overflowed and permanently damage your client's rare Persian rug? Bad batch of oysters from your supplier got some wedding guests sick? Over enthusiastic flambé took out someone's eyebrows? General insurance has you covered.
After that, you might want to consider the following:
Commercial automotive insurance , for your catering van.
Commercial property insurance , protecting you in case your equipment or kitchen are damaged.
Unemployment insurance , often legally required if you have employees. It also protects you from being sued for damages if an employee loses their job.
Wrongful termination insurance , protecting you from being sued if an employee believes you mistreated them.
Key person insurance , in case your star chef is put out of commission and it costs you business.
Take a deeper dive with our complete guide to small business insurance .
12. Start bookkeeping ASAP
Doing your books may seem a far cry from sights, smells, and tastes of the kitchen. But it's a key ingredient when you start your own business. When your bookkeeping is disorganized, so is everything else.
Good bookkeeping helps you make sure you're getting paid by customers, make certain you've paid suppliers, and keep track of how much cash you have to work with. It can help you plan how to expand your business, or make it more profitable if you're having trouble paying the bills. And when you have a complete record of expenses on the books, you can take advantage of every possible tax deduction at the end of the year.
Before you cater your first event, make sure you've got bookkeeping set up. There are a few ways to do that, but naturally, we recommend Bench (that's us). You'll get a complete team of bookkeepers who do your bookkeeping for you, plus an intuitive app to track finances—all for a flat monthly fee.
Not sure Bench is right for you? Try an appetizer first. When you sign up for a trial , we do one month of your bookkeeping free.
Join over 140,000 fellow entrepreneurs who receive expert advice for their small business finances
Get a regular dose of educational guides and resources curated from the experts at Bench to help you confidently make the right decisions to grow your business. No spam. Unsubscribe at any time.
How to Build a Top-Tier Catering Business Plan
Starting a catering business is one of the best ways to create your own hospitality venture. If you're going to do this properly, you'll need to create a solid catering business plan.
Your catering business plan needs to include all the details about your business. This is necessary for getting your business idea off the ground, and ensuring your business operates smoothly and profitably.
To help you put this together, here are some of the most important steps and elements your catering business plan should include.
Catering Business Plan: How to Build a Great Plan
Choose a catering service type.
The first essential step in creating a catering business plan is establishing what type of catering services you will over. In the broadest sense, this can be broken down into on-site or off-site catering services.
On-site catering businesses prepare food at the location and travel with their inventory and equipment. This includes catering for things like weddings, venues, or special events. Off-site catering is when you bring the prepared food to the venue. This is often done by corporate catering companies (like business lunch caterers), or caterers that do private parties.
Refine Your Catering Offering
Once you know what pillar of catering you will focus on, the next step is refining this more specifically.
Will your catering business focus on casual or high-end events? What type of volume can your business handle? What specialties will you focus on?
For example, you could choose to focus on weddings, private parties, canape functions, grazing boards, or more. The more specific you can be about the type of food you will make and the types of events you will cater, the easier it will be to reach the right clients.
Understand the Laws and Regulations
When creating your catering business plan, you need to have a clear idea of any laws or regulations that exist around catering businesses.
Make sure your city, county, or state allows for catering businesses to be run from the location you plan. Ensure your kitchen meets all of the correct health and safety guidelines, and that you apply for any relevant licenses.
The last thing you want is to plan a new catering business, only to realize that you can't operate in your location.
Research the Market
One of the most important steps in developing a solid catering business plan is performing in-depth market research.
You need to have a strong understanding of the market you plan to operate in if your business is going to be a success. This involves understanding who your target audience is and who your competitors are.
The main reason for performing in-depth market research is to understand how effectively your catering business can enter the market. A successful catering business needs to develop a unique selling proposition (USP), which is what sets the business apart from the competition. This is what will help you attract customers and enhance your marketing efforts.
So, understand what catering business operations exist in your space, understand the demand for your catering services, and establish how your catering business plan will find a space in the market to target.
Establish Your Finances
Starting a catering company can require quite a significant financial investment. Of course, this depends on the type of catering services you offer and the scale at which you plan to operate.
When creating your catering business plan, you'll need to have a clear understanding of your financial requirements. This involves establishing realistic financial projections for the business.
Understand how much capital the catering business will require to get off the ground. This should include all of your equipment and inventory costs, staffing costs, marketing costs, and any other costs related to getting the business set up.
Then try to establish accurate financial projections. Based on the demand in your market, establish how much revenue you predict to bring in over the first couple of years of operation. Compare this to your operating expenses and overhead costs to establish how profitable you expect the business to be.
Getting this right is essential for understanding how your catering business will manage cash flow and how viable the business plan is.
Determine Your Business Structure
Another crucial part of any catering business plan is figuring out what type of business structure your catering company will take. You could operate as a sole trader, or register as a limited liability company.
Registering the company separates your business entity from yourself as an individual, which adds personal protection in case anything goes wrong with the business. It's also important to understand the tax and operating implications of different business structures. Choose a structure that makes the most sense for your catering company and operations.
Craft Your Menu
This is one of the most fun and exciting parts of developing your catering business plan.
Once all of the paperwork and legal stuff is out of the way, it's time to work on what matters most - your food.
This is your product, so it's essential to have well-planned menus in place. Of course, your menu will likely change with each event based on the function and the client. However, it's always a good idea to have a few standard menus established that you can show to clients.
Som,e caterers create custom menus for each event while others only work from a pre-set menu they have already established. Some caterers take a combined approach.
When creating your menu, you'll need to understand the costs and profits involved with each menu item. This is why having the right menu design software in place is so important. Inventory management and recipe costing software can completely transform the way you run your catering business.  
Ensure your menu aligns with what kitchen space and catering equipment you have available. Your menu will also need to make sense for the style of catering you plan to do.
Determine Your Equipment Needs
Once your menu is established, you can establish exactly what catering equipment you will need to make it happen.
This is an important consideration, as your catering equipment needs can vastly impact the startup capital required for your business. Some caterers can operate with basic household kitchen equipment, while either require large-scale industrial kitchens.
Once you've figured out what type of equipment you will need, you also need to establish where you will store this all. You may also need to invest in a van or del;ivery vehicle for your catering business.
Establish Your Catering Team
When writing a catering business plan, you'll need to provide an overview of the people behind the business.
Establish what team members your catering operation will require. This should include an overview of the business's management team and different roles.
You could start a small-scale catering business as a solopreneur . However, it's always a good idea to have a plan in place for when your business grows. Eventually, you'll need some help somewhere down the line.
So, be prepared by planning for the different team members and roles your catering business will require.
Build Relationships With Vendors
As with any kind of food business, your suppliers will play a major role in the quality of your product.
Start to develop relationships with wholesalers and suppliers when planning your catering business. This will help you determine what kind of ingredients are available. It will also help you establish an exact pricing strategy for your menu.
Set up business meetings with various suppliers and ask them for their price lists. Compare different vendors to understand which ones make the most sense for your catering business.
Establish a Marketing Strategy
How will you attract customers to your catering business? Even if you serve the most delicious food, you'll still need to reach potential customers. Having a great marketing plan is key to achieving this.
Make sure you know who your target market is and why they would choose your catering business over the competition. Come up with a strategic plan to reach these potential customers. This includes knowing what marketing channels you will be active on, what marketing software you will need, and how you will make your catering business visible from day one.
Follow a Catering Business Plan Template
These are some of the most essential steps in creating a catering business plan. However, it's always a good idea to draft this out professionally with a business plan template.
The template should include sections like an executive summary, a company overview, financial information, and more. Creating this is necessary if you're going to pitch the business idea to potential investors. It will also give you a more organized framework to follow when putting your catering business together.  
Cover all of these areas, and your catering business plan should include everything you need to effectively develop your business. The more detailed this business plan is, the better, as it will help you overcome challenges and understand every requirement needed for getting your business idea launched.
So, if you want your catering business to be as successful as possible, it all starts with a strong business plan.
Investing in the right catering event management software is also a key consideration. This will help you manage every business process a lot more easily. Try Perfect Venue for free to see how the platform can help you manage top-tier events.
Have thoughts on the article? Feel free to email us at [email protected] - we'd love to hear from you!