Models of Excellence
The center for high-quality student work.
The descriptions below are intended to provide educators with common vision and terminology as they engage in using student work to improve teaching and learning, be it shorter task work or products that are the result of long-term projects. These attributes are not intended to constrain a conversation about quality, and not all descriptors must be present for a piece of work to be high quality. They are intended to provoke deeper conversation and act as a starting point for formulating a shared understanding of quality. These descriptions align with EL Core Practices 5 (Designing Projects and Products) and 7 (Producing High-Quality Student Work).
Complex work is rigorous: it aligns with or exceeds the expectations defined by grade-level standards and includes higher-order thinking by challenging students to apply, analyze, evaluate, and create during daily instruction and throughout longer projects.
Complex work often connects to the big concepts that undergird disciplines or unite disciplines.
Complex work prioritizes transfer of understanding to new contexts.
Complex work prioritizes consideration of multiple perspectives.
Complex work may incorporate students' application of higher order literacy skills through the use of complex text and evidence-based writing and speaking.
Craftsmanship
Well-crafted work is done with care and precision. Craftsmanship requires attention to accuracy, detail, and beauty.
In every discipline and domain, well-crafted work should be beautiful work in conception and execution. In short tasks or early drafts of work, craftsmanship may be present primarily in thoughtful ideas, but not in polished presentation; for long-term projects, craftsmanship requires perseverance to refine work in conception, conventions, and presentation, typically through multiple drafts or rehearsals with critique from others.
Authenticity
Authentic work demonstrates the original, creative thinking of students—authentic personal voice and ideas—rather than simply showing that students can follow directions or fill in the blanks.
Authentic work often uses formats and standards from the professional world, rather than artificial school formats (e.g., students create a book review for a local newspaper instead of a book report for the teacher).
Authentic work often connects academic standards with real-world issues, controversies, and local people and places.
Authenticity gives purpose to work; the work matters to students and ideally contributes to a larger community as well. When possible, it is created for and shared with an audience beyond the classroom.
Download a print version of this document here .
Theme Layout
Boxed or wide or framed, theme translation, display featured slider, featured slider styles, display grid slider, grid slider styles, display trending posts, display author bio, display instagram footer, blog archive.
►  February (2)
►  January (1)
►  August (1)
►  March (2)
►  July (1)
►  June (1)
►  March (4)
►  September (1)
►  February (1)
►  November (1)
►  August (7)
►  July (3)
►  May (1)
►  April (1)
►  February (3)
How To Increase Positive Parent Involvement
What Does High Quality Student Work Look Like?
►  October (1)
►  September (6)
►  August (4)
►  July (2)
►  December (1)
►  January (3)
►  October (6)
►  September (4)
►  October (2)
►  September (8)
►  August (5)
Mobile Navigation
Resource Library
Privacy Policy
All rights reserved Growing Grade by Grade 2016
Top Navigation Menu
Choose Your High-Quality Criteria
1. the work product is reasonably neat throughout. , 2. all math work shows your thinking. , 3. the work product is complete. , 4. work is checked for accuracy., 5. work shows "effort". , 6. work is turned in on time. .
No comments:
Post a comment, follow @georgialoustudios.
Capital City Public Charter School
Expeditionary learning credentialing, high quality work.
High quality work represents the intersection of mastery of knowledge and student character.   At Capital City Public Charter School, we believe that the rigorous and intense process of conceptualizing, revising, producing, and sharing high quality work with peer support and teacher guidance is an essential way our students attain 21st century skills.  More than tests and standardized assessments, student work demonstrates what a student knows and is able to do.
Since our founding 15 years ago, supporting students in producing high quality work has been priority. Our students have produced exemplary work including many pieces displayed on the EL Center for Student Work.  We have worked through the years to improve the consistency and frequency of high quality work by reflecting on our practices.
During the 2014-2015 school year our teachers, recognized locally and nationally for their innovative, thoughtful, and thorough planning and execution of expeditions, spent hours critically reviewing the work of colleagues and students using Expeditionary Learning's Quality Work Protocol .  Using this protocol, we examined the craftsmanship, authenticity and complexity of across all grades and disciplines.   It was significant that teachers of all grade levels collaborated to look together at a full continuum of work from PK-12th grade.
This collaborative work resulted in several improvements including increased complexity of the tasks students are asked to do, and stronger vertical alignment of the curriculum and expectations to ensure increasing rigor coupled with the necessary scaffolding.
This section of our portfolio both describes the thoughtful work of our teachers to increase the quality of student work and showcases the exemplary work of our students. Student work is shown in both sample projects from the past year and in a gallery of student work collected over several years.
Claim 1: Teachers use structures of analysis that lead to high-quality student work.
By engaging teachers deeply in the analysis of student work and promoting EL's attributes of High Quality Work our staff has developed the capacity to create assignments and plans that lead to high-quality student work in both projects and short-tasks.
Evidence that supports this claim:
Fall Quality Work Protocol
Instructional Coaches' Learning Walk
Supporting teacher understanding/capacity
Spring Quality Work Protocol
Evidence of our growth: Developing Stronger Tasks
Claim 2: Students create complex and authentic work through critique and revision.
By prioritizing critique and revision students generate work that demonstrates greater levels of craftsmanship, complexity, and authenticity (video critique/revision, drafts of student work)
Lower School – Bee drawing
Middle School – Pop Art
High School – Food Justice
High Quality Student Work:
In Capital City's 15 year history, our students have developed numerous examples of high quality work demonstrating authenticity, complexity and craftsmanship.  Our students have ventured into a wide variety of topics and issues ranging from the study of bees to food justice.  Examples of our students' high quality work can be found throughout our Lower School, Middle School and High School.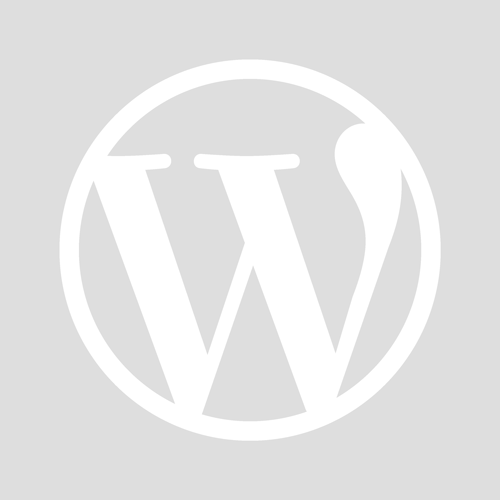 Copy shortlink
Report this content
Manage subscriptions
How to Get High-Quality Student Work in PBL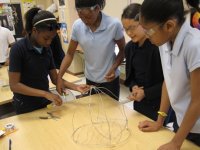 "I thought the project was going well . . . but by the end, I felt that the work my students produced was not as good as I imagined it would be. I was a little embarrassed and almost wanted to dial back the audience's expectations on the night of the presentations!"
This is a common concern of teachers who are new to project-based learning. Things can appear to be going smoothly -- students have been engaged by the project, they've been learning content and skills, they've been busy and meeting deadlines -- but their thinking is not as in-depth and their final products not as polished as they should be. If this is your experience, it's time to ask yourself some questions:
1. Did I use rubrics and exemplars to help students understand the quality of work expected?
Simply telling students that you want them to do high-quality work is not enough, nor is giving them a checklist that tracks completion, not quality. Most PBL teachers know that they need rubrics in order to assess the complex products and performance tasks typically seen in projects. But rubrics should also be used throughout a project as a tool for guiding students as they work. Introduce rubrics near the beginning, when students hear about (or help decide) what the major products of the project will be. Actually, you're doing more than an introduction. You should be saying, "Get to know it well," so don't just point out a rubric you've created and say, "Here's how you'll be assessed." Have students either (a) practice using the rubric several times or (b) co-create a rubric and then practice using it.
To have students practice using a rubric, find some exemplars of the kind of work required in the project. You could find real-world examples made by professional adults, or use student-created examples from past years. So if students need to write, say, a scientific report after an investigation, show them one -- on a different topic, to prevent direct copying. If they need to build a museum-style display, take them to a museum or visit its website. If the product is a presentation, a designed artifact or a work of art, show videos, photos or physical examples. Have students use the rubric to assess the quality of the exemplars and debate their decisions until the class arrives at a consensus and is "calibrated" on the criteria.
Here's another tip for clarifying high expectations. Depending on what kind of product the project requires, bring professional experts into class, or visit them in person or online, to hear about the criteria used to judge the quality of a similar product in their work. For example, have an engineer describe how she defends the mathematical models used in a proposal for a new construction project, or have a sculptor explain how he puts together a proposal for a piece of public art.
2. Did my project include effective formative assessment?
One of the 8 Essential Elements of PBL is "Revision and Reflection." The Common Core State Standards emphasize the ability to give and receive feedback -- and use it to improve work -- in the ELA writing standards for grades 6-12. So make sure that you teach students how to play a role in the formative assessment process, and provide them with regular opportunities to do so. Your project calendar should have several checkpoints on it for when formative assessment can happen.
Teach students how to use critique protocols (such as Critical Friends, Gallery Walks , design charrettes) that emphasize what Ron Berger calls "kind, specific and helpful" feedback. Make sure students use rubrics or other established criteria as the basis for giving critique. To help emphasize its importance, include the ability to give and receive feedback -- and use it -- in your grading and reporting system.
The following short video from Expeditionary Learning demonstrates the power of peer critique.
Of course, the teacher also must provide feedback and critique, so make sure that yours is based on clear quality criteria and arrives in timely fashion. That latter point can be tricky -- if 35 rough drafts arrive on your desk all at once, it's going to take some time to review them. Peer critique can help lighten the load, and so can the use of other adults acting as project mentors and experts. Also consider setting staggered checkpoint dates for different student teams.
3. Did students have enough time to revise and polish their work?
Sometimes lower-than-hoped-for quality is simply a matter of time -- as in, not enough of it. That can be especially true the first time you conduct a project, because it's easy to overlook how long it might take students to create high-quality products, whether those products are writing, live presentations, multimedia or digital. After your students get all that helpful feedback, they still need time to reflect and act on it, and to revise their work.
Maybe it's hard to imagine adding another few days to your project calendar. The need to "cover" content frequently causes tension in PBL. So you may have to weigh the trade-offs and make a choice: do I want the highest-quality work, or is there some other level I can accept? (A word of reassurance: the more you use PBL in your teaching, the better you'll become at finding the sweet spot between time and quality.)
4. Did the project feel authentic enough to motivate students? Did they care?
For many students, school assignments are more about getting it done than doing it well. That attitude may transfer to project work at first. But PBL is based on the belief that schooling should be different. A project should increase students' motivation to learn and produce quality work because:
Students care about the issue, problem or topic of investigation because they see its relevance to their own lives. The answer to the project's driving question matters to them.
Students care about the fact that they are producing work for a public audience. It's not a just another instance of turning something in for the teacher, or another casual presentation in front of the class. Students will come to know that the quality of a product matters if they want to make an impact in the real world. They'll want to impress people and not be embarrassed when they share the results of the project, whether it's a live presentation of a solution to a community problem, the launch of a website they've created, or a demonstration of a product in front of its intended users.
Students feel a sense of authenticity when they collaborate with adult professionals, experts, parents or community members during a project. "We're working as these adults do," students will think, "and they don't do shoddy work." And those outside adults -- often more powerfully than words from a teacher -- can encourage students to do better work.
5. Do my classroom and my school cultivate a culture of quality?
In addition to the above, there's a less tangible but very important aspect of getting students to do high-quality work: culture. Through the stated and unstated beliefs promoted by adults, and the structures and rituals of a classroom -- or more effectively, throughout a school -- students get the message: "We do good work here."
If you ever get a chance to visit High Tech High or one of its sister schools in San Diego, the first thing you might notice is the student work displayed all over the building -- works of art, pieces of writing, inventions demonstrating an understanding of science. That's part of a classroom and school culture of quality. Excellence is celebrated and displayed on walls, in hallways, on websites, at public events. Teachers use portfolios to collect student work and share it with parents and the community on exhibition nights.
Another way to make the message of quality concrete is to arrive at a shared understanding of and commitment to high standards across classrooms, departments and grade levels. Teachers should engage in professional development that allows them to examine student work together and discuss how to improve it in a project. Adopt the same PBL rubrics whenever possible, such as those describing a quality demonstration of the 21st century competencies of critical thinking, collaboration, communication and creativity.
Talk as a school staff about how to promote commonly held classroom norms that encourage students to take risks, be persistent, value feedback and expect much of themselves and their peers. As Ron Berger says in his seminal book, An Ethic of Excellence: Building a Culture of Craftsmanship with Students (Heinemann 2003), "When students expect excellence out of each other and hold each other to high standards, you'd be amazed what can happen in a school." For more of Ron's thoughts on how and why schools should focus on quality over quantity, see his essay Beautiful Work at bie.org.
Encouraging Quality / Heart of the School
Do We Care Enough to Expect Quality Work?
by Rita Platt · Published 04/30/2018 · Updated 12/01/2019
A MiddleWeb Blog
That's a problem. Quality matters. Poor quality makes me think poor character. Whether or not that's fair, it's true.
I love my school and I love my students. I want someone who is serious enough about the job to have taken the time to send a clean application packet. Surely that is not an "out-there" perspective. I mean, most would agree: quality of work matters, right?
Then why aren't we, as a profession, holding our students to higher standards? Why are we allowing them to turn in low quality written work?
A Growing Problem
I have been teaching for more than 20 years, and in that time I have noted a growing problem. Students are turning in work that is lower and lower in quality. Not only are penmanship, punctuation, and spelling often poor, but often students seem to rush through their assignments, and the quality of ideas, creativity, and other indicators of thoughtful work are poor too.
Don't get me wrong, I am not complaining about "kids these days"! I love kids and they delight me daily with their insight. What I am saying is that as teachers, we have to inspire our students to do their best. I do not want the children I serve to bring error-ridden resumes to their prospective jobs. I want them to excel.
What Is Quality?
Some teachers argue that asking students to write neatly and spell correctly can hinder creative content. Truly, I have not seen that to be the case. And, of course, I'm not talking about requiring perfection, either. But I don't think it's too much to ask students to spell basic sight words correctly, use learned punctuation, and form their letters such that they can be read.
When teachers accept low quality written work, they send powerful but most certainly inadvertent messages. Imagine a teacher, we'll call him Mr. Green, who accepts almost anything turned in, no matter how low the quality. Here are some of the messages he is sending:
Quality doesn't matter.
I don't have to do my best.
This assignment isn't important enough for me to work hard on it.
Mr. Green doesn't think I can do any better.
Mr. Green doesn't care about spelling, punctuation, or neatness.
These are not the messages most of us want to send. Additionally, as a teacher who expects and gets high quality work from students, I know that students can be neat, correct, thoughtful and creative all at the same time!
Inspiring Quality
Recently I read Regie Routman's wonderful new book, Literacy Essentials . In it she writes about the importance of holding students accountable for neat handwriting (p. 248) and correct spelling (p. 240), and generally expecting students to work hard.
She wrote, "I believe one of the gravest educational injustices is how little we expect from our…students" (p. 259). That message resounded and energized me! I knew it was time to fight for high expectations for quality work from and for my students. But how?
You must unlearn what you have learned.    ~Yoda
Teachers must coach for excellence, and often our students don't share that enthusiasm for carefully completed work. They have learned to cut corners, to do less, and to be content with poor penmanship, careless spelling, and other mistakes that take away from the overall quality of the work they do.
They must unlearn what they have learned.
A colleague of mine, Mrs. Clark, who is a much-loved teacher, starts the year with a strong message about what's to come in her class. Her message is similar to the one below.
You are going to have a lot of fun this year! You will learn and grow and challenge yourself. I love you and will help you every step of the way. But there is something you should know. I expect quality work. When you turn work in, it must be neat, correct, and thoughtful. If it's not, you will do it again.
Never think I'm punishing you! You will redo work for me, and you will be proud of how you grow! I just know you will! You will leave my classroom feeling proud of your growth and knowing that I care very much about you.
Powerful! In another post for MiddleWeb, I wrote about " branding ," the practice of developing a unique identity for your classroom. Mrs. Clark's brand is clearly better for students than the brand suggested by Mr. Green's inadvertent messages.
Ideas for Supporting Quality Written Work  
Through the years, I have found several high-yield strategies for supporting high quality work. I hope they prove helpful to you.
1. Teach students positive self-talk and growth mindset!  If you think you can or you think you can't, you're probably right. I love this old saying. I share it with students and tell them even when they don't believe in themselves, I will believe enough for both of us. I teach students about the concept of growth mindset and help them with the words they will need to talk about their potential for doing high quality work.
Take a look at the work you assign students and ask yourself the following questions. If the answer to one or more of them is "no," then consider dropping the assignment or asking students to do it without handing it in. Work that is handed in should be high quality.
♦ Is the work important to my overall goals for students? ♦ Is written work the only option here? ♦ If I ask students to complete the work, is there ample time for them to do it well and to revise it if needed?
If the work will be handed in, consider allowing students to do some of it orally and some in written format. If, for example, a worksheet asks students to practice using textual evidence to support their answers to a text they read, have students write out the answers to only half of the questions.
3. Give students tools. No matter what grade you teach, students need simple tools to support them in doing quality work. I offer my students the following tools.
Spacers : I have found a large number of students do not put a space between their words. I offer them strips of cardboard that I've cut to be approximately an eighth of an inch wide and three inches long. Corn dog sticks also do the trick. They sit in a cup on my shelf and students use them when they need to.
Portable word walls : I give every student a copy of a folded 11×17″ paper word wall with high frequency words printed on it in alphabetical order. There is space for adding new words. When students lose them, I don't make a big deal of it; I just point in the direction of the extra copies. But I do make a big deal when students spell simple words like because, their, what, where, or were incorrectly when they could have just used the portable word wall.
4. Collect work samples to use as anchor papers. Students need visual examples of what quality work looks like. When you get high quality work, save it, share it, maybe even post it on the wall. When students live up to the standards set by these anchor papers, celebrate with them! Have them tape the paper inside their binder as a reminder. Take a picture and post it to your school's social media site or text it to your student's parents. Later, if that same student offers lower quality work, show them what you know they are capable of.
6. Insist on students redoing work that is low quality. Okay, this is the hardest suggestion. Go back and reread what Mrs. Clark tells her students at the beginning of each year and then take a deep breath. Asking students to redo work is hard. Sometimes they get mad. Sometimes they cry. But it only takes redoing work once or twice for most students to realize that it's easier to just do it right the first time.
When I find this aspect of my work hard to take, my husband (who is wiser than he is couth) says, "Embrace the suck!" What he means is that the hard parts are often the most important stops on the route to eventual success. He reminds me to celebrate the hard parts and think of them as a gift I give my students, a gift that will pay large dividends in the long run.
Working with students to revise and resubmit assignments can be exhausting and sometimes leads to weariness, but with nurturing persistence students learn our expectations and meet them, and soon the possibilities for excellence seem endless. Just ask Mrs. Clark.
Next Steps for Me (and Maybe You Too)
Next year is a big one for me. After more than two decades in the teaching trenches, I will take over as the principal of my school. I am thrilled to be able to support teachers and students in new ways, and I plan to put the expectation for high quality work at the forefront of all we do.
How? Well, in large part, that remains to be seen. But my next steps will likely include three big ideas.
2. Collecting anchor papers for most assignments. Now that we use Google Drive, keeping copies of high quality work is as easy as snapping a picture of it and dropping it in a document. The examples can be shared across grades and classrooms so that teachers and students alike develop a common vision of what quality work on a given assignment or type of assignment looks like.
3. Saving examples of high-quality work for each individual student and sharing them with their other teachers and even passing them on from grade to grade. This way it will be harder students to slide back or reduce quality when they work with new teachers or even transition to new schools.
Increasing Quality Together!
I hope I have convinced you that asking students to do and turn in quality written work is important. I also hope that you found the ideas I shared for inspiring high quality work to be helpful and practical. I will keep you posted on the journey to quality at my school, and I hope you'll keep me posted on yours.
I've shared my thoughts on high expectations for quality. I would love to for you to share, too. Offer you thoughts, ideas, and concerns in the comments. Teachers, let's learn together!
Share this:
Tags: anchor papers handwriting Heart of the School portable word walls punctuation quality quality work checklist Regie Routman Rite Platt rushed assignments Spelling writing
Rita Platt (@ritaplatt) is a National Board Certified Teacher and a self-proclaimed #edudork with master's degrees in reading, library, and leadership. Her experience includes teaching learners in remote Alaskan villages, inner cities, and rural communities. She currently is a school principal, teaches graduate courses for the Professional Development Institute and writes for We Teach We Learn . Rita's first book, Working Hard, Working Happy: Cultivating a Culture of Effort and Joy in the Classroom (Routledge/MiddleWeb), was published in July 2019.
11 Responses
In the section about Growth Mindset I would add if a student states " I can't do this!" "You can't do it YET." The word Yet is very powerful. I hold my 4K students to high standards when they are learning to write their letters and numbers. We practice and practice because learning to do them right and forming good habits stick. It is hard to 'unlearn" bad habits.
I agree 100%, Penny! It is all about the power of YET!
As my mind starts to turn towards what I will do next year, this is a helpful reminder to insist on quality work from the beginning. Perhaps if I send this strong message right away and allow sufficient time for those first few assignments, I will set an important precedent for the remainder of the school year. Thanks for this reminder.
I like this so much, Lauren! There is a saying we use at my school, "Go slow to go fast!" Start slow. Start right. Fly later.
Yep! I just made some charts for next year so I can start it off right!!!
Yay! I am so happy to hear that Kel!
Rita, I say "Amen" to pretty much everything in your article. I swear I get more and more kids every year who through the first 8 years of their lives have never been told, "That's not good enough. You can do better. Let's do it again." And it doesn't harm them to be told that. They respond and do get better and what they are producing. Kids are kids are kids and I love teaching them. But especially at the younger ages, they still need to be led and they need to be held accountable for the quality of their work. High expectations are absolutely a key to learning. Our students CAN do it! Again, great article!
Thank you, Scott! Now, let's work together to gently convince our colleagues…
I just finished a course with you through PDI and you led me to your blog. I agree with everything you have said regarding quality. Love the idea of "branding" yourself as a teacher. Being a teacher known to expect quality and growth goes a long way. For parents who might be upset that their child is upset about redoing an assignment your words about how this can only help your child grow versus a punishment are excellent. Love the idea of anchor papers, simple tools, and portable word walls.
I'm so glad you enjoyed it, Janis!
Rita, you have said so eloquently what I have been trying to say for years: the most beneficial thing we can do for our students is to expect great things from them! Though I am near the end of my career now, I am never too tired to do this hard work! Lori
Leave a Reply Cancel reply
Your email address will not be published. Required fields are marked *
Notify me of follow-up comments by email.
Notify me of new posts by email.
This site uses Akismet to reduce spam. Learn how your comment data is processed .
Popular Posts
Recent Posts
Recent Comments
Articles / Reading
Shifting the Balance with Headwork and Heartwork
Book Reviews / Technology
Strategies to Integrate AI into Every Classroom
Articles / Leadership
Six Characteristics of a Learning-Focused School
Articles / Timing Learning
The Peak Learning Times for Middle School Kids
Building Relationships / Wide Open Learning
Getting to Know Students Can Deepen the Learning
Articles / Mathematics
Use Music and Exercise to Teach Math Fluency
Articles / Gratitude
Thanksgiving: A Time of Gratitude and Generosity
Faith-Based Holidays / Resources
Teaching Faith-Based Winter Holidays
I Will Screw This Up / Unstructured Learning
Mining for student gold in unstructured class time
Avoid These 3 Mistakes During Math Debriefs
Teaching YA Novels with Multiple Perspectives
Articles / Grammar
3 Shifts Can Invigorate Our Grammar Instruction
Articles / Literacy
Embed These 7 Skills to Assure Comprehension
Book Reviews / Social & Emotional Learning
A Playbook for Student and Teacher Well-Being
Articles / Laughter & Humor
Humor in Our Schools Heals and Engages Us
Book Reviews / Global Learning
Preparing Our Students to Engage the World
Zoe says: This story hits home with the difficulties and flexibility that teachers...
Megan Kelly says: Thanks, Chris!
ChrisC says: Very insightful post. Thanks for sharing.
Sharon Ratliff says: Mona, Great article. Even though I'm an ELA teacher, I couldn't...
Mads4it says: I didn't learn about this as a child because my mum...
Sign Up & Receive the Latest News about Our Content…
Email address:
First Name:
Read our Privacy Policy
BOOK REVIEWS
Culturally & Historically Responsive Classrooms
Filling Your Classroom with Deliberate Optimism
Add the Power of Poetry to All Your ELA Lessons
Genius Hour Can Ignite Innovation and Inquiry
Effective Literacy Walks Begin with Collaboration
Restoring the Joy and Possibility of Teaching
The All-New 'Classroom Instruction That Works'
Practical Ways to Help Post-Pandemic Students
Brain-Friendly Tools to De-Stress the Test
Collective Efficacy for Schoolwide Success
Leading Meaningful Race Conversations with Kids
How to Use Stories as Catalysts for Reflection
How Fiction Writing Can Transform Students
PBL and Inquiry Learning for Gifted Students
How to Boost Students' Intrinsic Desire to Learn
Reclaim the Joy in Education This Fall
Help Tweens Develop Resilience Superpowers
High-Quality Student Work Begins With Your Staff
This post is by Katie Rein, Instructional Guide at Arbor Vitae-Woodruff School in Arbor Vitae, Wisconsin.
In February of 2016 nearly 600 students and staff filled the gymnasium at Arbor Vitae-Woodruff School. We were seated on the floor in a semi-circle, listening intently as representatives from each grade level took their turn at the microphone to share their experience helping to collaboratively create a work of art that now graces our school lobby. Arbor Vitae-Woodruff Elementary School (AV-W School) is a credentialed and mentor school in the EL Education network, noted for its achievement across the dimensions of academic mastery and student character. This moment marked a big step forward in our progress on EL Education's third dimension of achievement: high quality work.
Each grade level had selected a photograph from a fall fieldwork adventure that connected to one of the design principles that articulate the values of schools in the EL Education network. The photograph was enlarged and cut into many pieces. Each student worked on reproducing one piece of the photograph.
Through the process, students learned to look closely at a high-quality model. They drafted, gave and received critique from their peers and teachers, collaborated to determine next steps, sometimes started over or radically revised, and finally produced a final product that surpassed what they thought was possible: a high-quality likeness of the original photograph that they had created together. Here's what students had to say about the process:
"I really didn't think it would turn out this good in the end."
"It took courage to hear other people tell you what you didn't do well, but [the feedback] wasn't bad because they were kind and helpful."
"The biggest surprise for me was how much we improved from draft to draft."
These sentiments were met with nods of agreement from fellow students who had grappled together on an especially challenging project. You can see the models each grade level used, as well as their drafts and final products in this video . Teachers responded to students' comments with joyful and knowing smiles because before they led their students through this project, they too had experienced first-hand the work and the rewards of creating truly high-quality work. And stepping into the shoes of their students had made all the difference.
Developing a Shared Vision
Just a few months earlier, our staff did not share a vocabulary for describing the attributes of quality work , and we had few common instructional procedures for getting our students to produce it. Staff and students frequently used the word "craftsmanship," because it was identified as a habit of scholarship we work on in our school. But people used the word craftsmanship differently, often simply to set a vague bar for high expectations when giving an assignment. Many teachers didn't clearly communicate to students how to represent craftsmanship in their work. Students were expected to do so independently, and some students really struggled to meet teachers' expectations of quality.
To "norm" our understanding of what high quality work is, and how to produce it, the staff used a protocol to look at student work and analyze it for complexity, craftsmanship, and authenticity. When we compared products across discipline and grade levels, we could see that while some students could produce work of high quality, many ended up creating mediocre products. They lacked purpose, knowledge of the intended learning, or how to make their work complex. Together, we identified specific practices that would support all students to create high-quality work.
The Power of Being a Student Again
While we now had a better understanding of what we were aiming for and the pedagogical steps to produce high-quality work, we still didn't know what it felt like to be the student who "can't draw" or the kid who takes critiquing a little too hard. And we weren't practiced in giving each other critiques are is kind, helpful, and specific. To overcome these emotional hurdles to producing high-quality work, we used a series of staff meetings to participate in the very art project we would later do with our students.
Each teacher received a piece of a photograph, the model that would be analyzed to determine indicators of quality. As a group, we discussed what we would need to focus on to create a high-quality replica. We started our drafts, even though many of us felt uncomfortable doing art. Many were also anxious about sharing their work and being critiqued. To relieve their concerns, we used a fishbowl protocol to model how to participate in peer critique and set norms for giving and receiving feedback that is constructive and kind. This is exactly the progression that students would later use with their students.
As the process continued, teachers tackled multiple drafts with revisions focused on the elements of quality in the original model. Some teachers felt frustrated because the process was taking too long, even as they recognized that students feel the same way when asked to go back to the same work multiple times. Other teachers were determined to stick with it. They were driven to get it just right, and to persevere to the final product. In the end, teachers discovered they were energized to push students in the same way. They were truly proud of what they had accomplished individually and together in the collaborative whole and now knew both intellectually and emotionally how to support their students in getting to the same quality.
Shared Understanding and Commitment Leads to Deeper Learning
The progression of teacher and student collaborative art projects changed the culture at our school. When faculty and students have a shared understanding of and procedure for creating quality work, students know that they are developing skills that matter, ones they can apply in their future lives. Outside of school, individuals are judged not by how many questions they got right on a test, but for the quality of their work. Our students are now not only "OK" with receiving feedback from peers, they actually ask for it. They want to do multiple drafts. They collaboratively create rubrics to guide their work. Moreover, our teaching and learning practices around quality work have spread across the disciplines, so teachers are now using them for research, writing, info-graphics, and other kinds of products, as well as art. As a result, students create work that has a purpose and the power to influence an audience. You can see more of their products here .
Today, almost two years after the creation of the design principle posters, students can still be seen standing in front of the posters pointing to "their square," the piece they drafted and revised, received feedback on, got frustrated with, and then determined to improve. This kind of pride shines a light on the hard work and excellence that come from learning deeply. It also reflects the sense of community that results from teachers and students doing the work of learning side by side.
Photo Credits: Arbor Vitae-Woodruff Elementary School
The opinions expressed in Learning Deeply are strictly those of the author(s) and do not reflect the opinions or endorsement of Editorial Projects in Education, or any of its publications.
Sign Up for EdWeek Update