Revealing 10 steps of highly effective work assignment that you can't ignore
Delegation of work plays an important role in every company. Employees will rely on the assignment of the manager to determine their roles and responsibilities, thereby having an appropriate work plan. This ensures fairness and collective satisfaction in the working process, thereby enhancing work performance as expected. So how to properly assign work to employees?
Popular Post
>> 5 Inspiring People Who Went from Zero to Hero
>> How to Effectively Manage Cultural Diversity at Workplace in Hospitality Industry
>> Hiring Foreign Workers: Is It Really Worth It?
What is work assignment?
Work assignment is the process of analyzing, organizing, and handing over tasks or authority to perform work for each team member. Assignment is an essential task in project management and chain operations. The person in charge of division must ensure fairness and transparency to increase the cohesion of the team as well as improve work efficiency. At the same time, the manager must create the most favorable conditions and fully support the resources and means for employees to perform the work.
How to assign work?
Managers need to communicate clearly with employees about the requirements of work results so that employees understand and understand, and have an appropriate course of action. It can be done in the following ways:
In writing or orally
By standardization or by situation
Online or offline
What is the role of work assignment?
For employees
Improve working spirit when there are more jobs to promote capacity.
Have the opportunity to hone professional skills and enhance experience.
Increase your self-worth when completing tasks.
Have the opportunity to challenge yourself and conquer important goals at work.
Be specific before working and be more responsible for the assigned tasks.
For the manager
Get the job done quickly.
Reduce pressure at work.
More time for other tasks.
Improve staff capacity to build effective human resources for the company.
Build your own influence on employee trust.
Demonstrate management ability.
The importance of assignment that you cannot ignore
Manage the progress of completing the work well
With a reasonable way of assigning work, managers can easily track each individual's tasks clearly and in detail. This makes it easier than ever for administrators to monitor the progress of job completion.
Exploiting employee capacity
Managers will rely on the unique abilities and strengths of each employee to assign appropriate assignments. In this way, the employee's capacity will be exploited to the maximum, thereby improving work efficiency. As a manager, you need to show goodwill when handing over work, in order to help employees feel respected to complete the assigned work well.
Employee capacity development
When managers clearly understand the capacity of each employee and assign appropriate tasks, it will create opportunities to help employees develop their capacity. Being assigned the right tasks with the right capacity will help employees accumulate knowledge and develop the necessary professional skills. As a result, employees will be more motivated to work as well as satisfied with themselves when successfully completing assigned tasks, avoiding overload or boredom at work.
Optimizing cost and time
Thanks to the scientific and effective work assignment, the completion time will be optimized and the quality of the work will also be improved. In this way, the work will be guaranteed according to the set plan and thanks to that, the manager can save costs. Besides, after assigning work to employees, managers will reduce pressure from huge workload and have more time to complete other important jobs.
Emphasize management role
By assigning the right people to the right jobs, managers will create a certain influence on each employee. Each task is completed, the strength of collaboration becomes more and more important, especially the role of the manager will be clearly shown when determining the working direction of the team to bring certain success. This will help managers gain the absolute trust of the team, so that the working environment becomes more and more cohesive.
Principles when assigning work
In order to assign work appropriately and effectively, managers need to understand the following principles:
Make sure to choose the right person at the right time.
Ensure the assignment process is fair, transparent and clear.
Closely monitor the progress of the work.
Require employees to regularly give feedback and report on their work.
Pocket 10 steps to create a highly effective work assignment plan
Step 1: Set work goals
Setting goals for each job will help managers master the process of assigning work more scientifically. Managers need to clearly explain to employees about the content of work, as well as clearly define the tasks that need to be prioritized.
Step 2: Assignment based on ability
In order to ensure fair assignment and no controversy among members, managers need to understand and evaluate the strengths and weaknesses of each employee. As a result, employees can well complete their assigned tasks and the company also limits the case of wasting brains.
Besides, the manager can also build a task list with specific requirements so that everyone has the right to choose the appropriate tasks. This helps to improve the autonomy and promote the creativity of employees at work. At the same time, to ensure a smooth working process, managers should make a backup plan to avoid the case that the assigned employee cannot perform the assigned work.
Step 3: Calculate the time to complete the work
The manager needs to determine the completion timelines of each employee corresponding to the tasks in the project. Once a specific deadline has been determined for each employee, the manager can track the progress of the work and have a broader view of the HR team's workflow.
Step 4: Guide and provide necessary information
Managers need to actively exchange, guide how to do work and provide necessary information to employees. In addition to communicating work goals and setting expectations for results, managers need to monitor work progress and give necessary reminders to promptly handle possible errors. As a result, employees do not have to fall into the awkward situation when they have to ask for necessary information while working.
Step 5: Share the work
Managers should not hold on to too much because this will only bring unexpected results. Sharing work helps managers reduce the workload and give employees the opportunity to demonstrate their working capacity. Besides, in the working process, the manager should limit unnecessary interference in the employee's duties, which only makes the employee feel untrusted. Let employees freely show their working capacity and improve the missing soft skills to gain experience in the working process.
Step 6: Empower employees
In order to create the most favorable conditions for employees to complete their work, managers need to empower them to work as well as provide the necessary resources and support tools.
Step 7: Maintain the link between members
Each employee will be assigned specific specific tasks, but in a team environment, these jobs are linked with each other. Therefore, the manager needs to make sure to maintain interaction and promote the spirit of mutual help among members when performing tasks.
Step 8: Flexible coordination
In the process of performing work, managers need to consider and make a clear assessment to flexibly coordinate human resources when unexpected risks affect the work progress.
Step 9: Evaluate the results
Based on the job completion results, the manager will make an assessment of the strengths and weaknesses of each employee to take appropriate adjustment measures. This will help employees better understand their own capacity to learn from experience and improve the quality of work better.
Step 10: Appreciate the efforts
When the job is done, the manager needs to appreciate the work that the employee has done well and thank the employee's dedication. As a result, employees feel more valued, confident in their abilities and motivated for other tasks in the future.
As a manager, assigning work is an important task to perform to exploit the working capacity of each employee and improve work performance.
Tag: #vietnammanpower #revealing #work #manager
related posts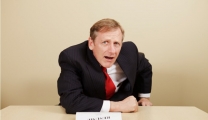 Handling A Weird Interview
MARCH 17, 2023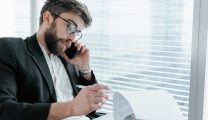 TOP 10 phone interview questions that make screening candidates easy!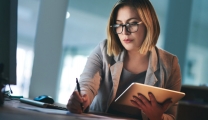 What is Talent Acquisition? Revealing the secret to attracting effective talent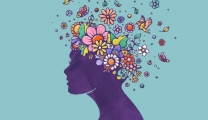 What is mental health? 4 effective ways to take care of your employees' mental health
MARCH 16, 2023
Replies to This Discussion

Product Overview Know more about our products
OKR Management Strategy-execution made easy
Performance Management Build a high performance team
Task Management Increase day-to-day productivity
Employee Engagement Engage, align and inspire your team
Integrations Integrate easily with all your favorite apps
Case Study Know why 1000s of brands trust Profit.co
Why Profit.co? Know what customers like you think about us.
OKR Certification Iterate Faster with OKRs Coaching & Certification Programs
OKR University OKR resources for beginners and experts
eBooks Books sharing our OKR expertise, ideas and insights
KPI Library Find the Most Effective KPIs for your business
OKR Examples Collection of OKR examples for your business
OKR Webinars Discover current trends and expert insights
Answers (FAQs) Get instant solutions to your queries
OKR Canvas Kick start your OKR implementation right away
Help Center Endless support in case you are stuck
Release Updates Outlined feature updates from our last releases
Try it Free
Schedule Demo
What is quality work and 5 tips to deliver it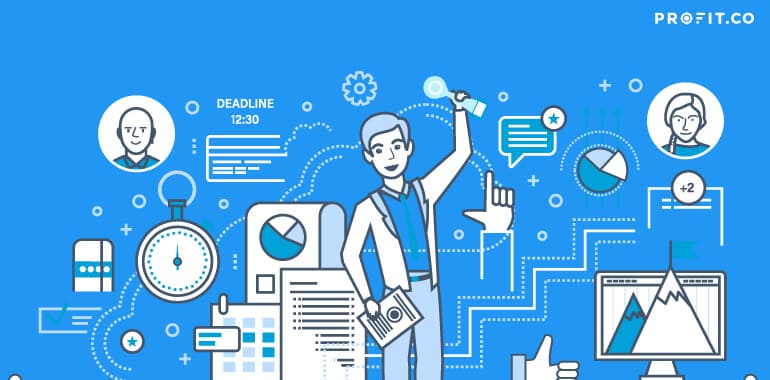 Category: Task Management .
Getting work done on time is key for an employee to increase productivity . But if the quality of work is not up to the highest standard, it will reflect negatively on your productivity. For instance, even when you deliver your product/service to the client at the promised deadline, if they are not satisfied with it, you may have to make/do it again, or worse, the client may reject your work. In both cases, the time and effort you put into the work become futile and your productivity takes a hit. So, doing quality work is one of the most important factors in increasing productivity.
Quality means doing it right when no one is looking. Henry Ford
What is quality work?
Quality work is the service/task one completes successfully within the estimated time, with the end output satisfying the expectations of everyone involved, including oneself.
Following are some of the ways to produce quality work.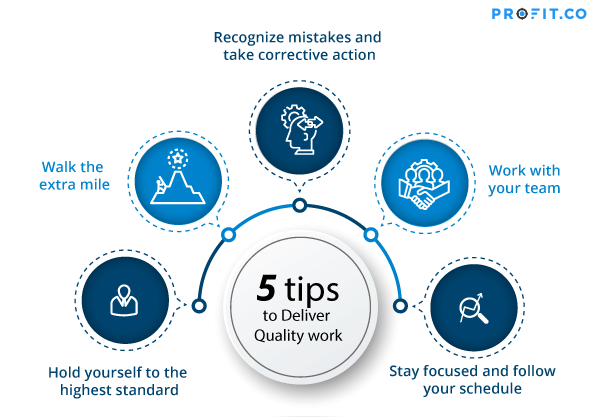 1. Hold yourself to the highest standard
Quality work starts from commitment and determination to do the job to the best of your abilities. When you hold yourself to the highest standard, you will get the motivation to compete with yourself and raise the bar. This constant quest for perfection can help you produce quality work consistently . Further, when you make yourself accountable for the quality of your work, you will gain the ability to work unsupervised without the necessity to be guided by someone constantly, which is an essential quality in the post-pandemic world .
2. Walk the extra mile
You can ensure the quality of the work you do as an individual. But when your work contributes only a part to a bigger task or goal that your team/organization has undertaken, you have to take up additional responsibilities, help your colleagues to do their part better and inspire the team to produce quality work together . When you take up additional tasks and do more work than what is assigned to you, you can improve the overall quality of your team's output.
3. Recognize mistakes and take corrective action
Quality of work is ensured when you constantly put your work under rigorous scrutiny. Analyzing your own work, identifying mistakes and correcting them at the early stage are important to producing quality work. In contrast, if mistakes remain undetected or swept under the carpet, then they will come back to you and massively impact your productivity .
4. Work with your team
Team work ensures quality. You cannot meet the organizational goals and targets single-handedly; for that, you need your team. Moreover, at times, you may need some expertise outside your skillset to complete a task; you may need a helping hand to complete a complicated task; or you may even be packed with too much workload that you may need to delegate some of your own work to someone else in order to meet the deadline. So, it is extremely important to develop cohesiveness with your team and motivate them to constantly meet your quality standards. This will help you do quality work and increase productivity.
5. Stay focused and follow your schedule
You can produce quality work when you stay focused on your work, avoiding distractions and digressions. If you lose focus, then there are more chances of making mistakes. So, you have to focus on the work in hand and stick to your plan and schedule. When you delay your work and do not stick to your plan of the day , you may miss your deadlines. This will reduce the amount of time you have to do your work. When you do not have enough time, the quality of work takes a hit. So, it is crucial to plan the day, make a schedule, stay focused and meet all the deadlines, if you strive to do quality work.
Completing Quality Work with Profit.co
The Profit.co task management module offers teams the organization and collaborative space they need to keep doing quality work. Departments and teams can collaborate in designated Workspaces and create customizable Boards for individual functions or projects.
Leave all the necessary details for an initiative right on the task itself, including the deadline, priority-level, assignee, and direct links to documents or uploads from Google Drive. Individuals can leave comments directly on the task, so all necessary communication can stay where the work is, and managers can ensure that important tasks are moving forward with the highest quality possible.
You can try our task management module by getting started with Profit.co today! For more information, visit our product page .
Ready to start your OKR Journey for FREE?
Schedule demo
Related Articles
A complete guide to work breakdown structure.
Productivity depends on how you make a project more manageable. The dream of any project manager is to meet deadlines... Read more
Situational Leadership: What is it and How it Works?
Introduction Leaders can effectively guide the organization to phenomenal success or drive it down to nothing. Historically great leaders have... Read more
Iron Triangle Constraints In Project Management
Introduction Do you ever feel overwhelmed when managing a project, wondering if you should prioritize speed, cost, or quality? If... Read more
Service Level Agreement (SLA) and Project Management
No matter your business type, having an effective Service Level Agreement (SLA) is essential for successfully managing projects. An SLA... Read more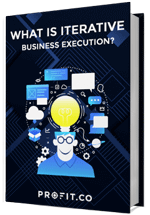 What is Iterative Business Execution?
Get a Personalized Demo
Execute your strategy with the industry's most preferred and intuitive software
Something went wrong. Wait a moment and try again.
Paystubs & W2's
Employment Verification
Employee Portal Login
Timecard Login

10 Ways to Stand Out on Your Temporary Work Assignment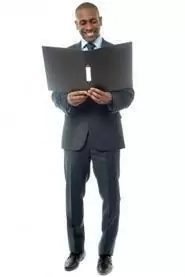 Temporary jobs offer more than just short-term, flexible work
Temp work can also be an opportunity to expand your skills, experience and professional network. Learn how to make the most of temporary positions and stand out on your next assignment.
Employers are continuing to take advantage of the benefits temporary workers offer them as well. This means that professionals across a range of disciplines can expect more opportunities for temporary work assignments in the coming years. Sure, the length of your temporary assignments may vary, but each temp job offers an excellent opportunity for you to not only benefit your career, but to make a great impression. And standing out while making a great impression will help you land the best temporary work assignments with the most desirable employers.
How to make a great impression on temporary work assignments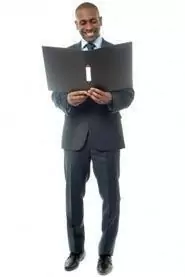 Try these 10 steps to stand out on your next temporary work assignment (for the right reasons!) and boost your career:
1. Always arrive for work on time.
This is one of the most basic pieces of job advice out there, yet it always bears repeating — because many employees don't arrive to work on time! For the purposes of any job, "on time" usually means arriving about five or 10 minutes early.
If you like to say hello at the water cooler, drop off your lunch or do any small tasks before getting started on your actual job duties, 10 or 15 minutes early may be more appropriate. Arriving "on time" means starting work on time. So take the necessary steps to ensure you're starting work on time every day.
2. Ask questions and be engaged.
Even for experienced professionals, every job comes with a bit of training. Take notes, ask questions and show that you're truly interested in learning the right way to do things at your employer.
3. Be a "team" player.
Show a genuine interest in your coworkers and be friendly. Even for a one week or 30-day assignment, being approachable and friendly is always appreciated, and is more likely to earn you a favorable review.
4. Show that you're flexible.
Sometimes the exact nature of a position evolves or changes, or an employer notices another need after you've begun your assignment. If you can be adaptable and step up to help in a new area (even one that you didn't expect), you'll make life much easier for your employer.
5. Present yourself professionally.
There are a few elements to this – avoid getting caught up in any office gossip or politics (which can happen, even on shorter assignments) and also be sure to dress appropriately for the position and office where you'll be working. If you arrive on your first day and notice everyone else is adhering to a certain standard, show up on your second day with something that's more in line with the team.
6. Don't be afraid to ask for help.
It may be tempting to try and do everything yourself to make a good impression on temporary work assignments, but sometimes asking for help is the best way to make a good impact. No one expects you to know everything!
7. Don't wait around for next steps.
If you've finished a task or series of tasks, don't wait around for your manager to find you and tell you what to do next. Instead, seek him or her out, share that you've completed your tasks and ask what else you can do to help.
8. Be polite.
Saying "please" and "thank you" goes a long way in every aspect of life, but especially in an office.
9. Pay attention to details.
It can be overwhelming when you're inundated with details on the first days of a new temporary work assignment, but pay attention to them. Write them down, add meetings to your phone or calendar – do what it takes to ensure you aren't missing key meetings or crucial details.
10. Learn about the company.
Your Helpmates recruiter will provide you with information about your next company, but take the time to not only read what they provide, but to do your own research as well. Showing up to your temporary assignment with some knowledge about the company and its goals will show that you value your time with them as much as they value your contributions!
Find your next temporary work assignment
Helpmates works with top employers across Southern California, and we have a range of temporary work assignments that can help you reach your goals. Search our available jobs now or contact your nearest Helpmates office to learn more.
Need information? Type it here, and let's find the answer.
Recent posts.
How A Talent Acquisition Partner Can Help Your Long-Term Recruitment and Retention Goals
Improve Your Workplace Culture for Employee Engagement and Retention
Employee Assessment and Performance Management Best Practices (With Free Template)
Employee Development Strategies
Employee Onboarding Best Practices
Tips for Getting the Candidate Experience Right
Candidate Advice
Case Studies
Employer Resources
Most Popular Blogs: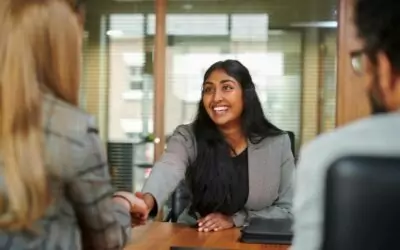 4 Ways to Show Enthusiasm in Job Interviews
Learn how to show enthusiasm during an interview, how it can help you make a good impression, and land the job.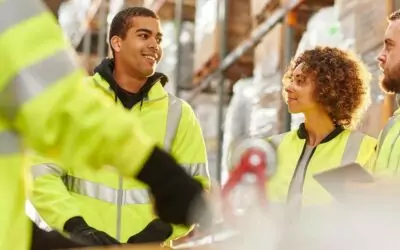 Find the Highest-Paying Warehouse Jobs in California with a Trusted Warehouse Staffing Agency
Your next high-paying warehouse job in California could be a click away with the help of a staffing agency. The right agency can help you unlock numerous opportunities.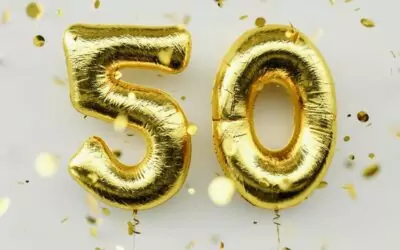 Talent Solutions: 50 Reasons to Choose Helpmates As Your Staffing Agency
2023 marks our 50th anniversary of being one of the best staffing agencies in California! Here, we share our top 50 reasons to choose Helpmates. 
We have exclusive access to unique job opportunities you won't find anywhere else. Submit your resume and we'll get you in front of the right people.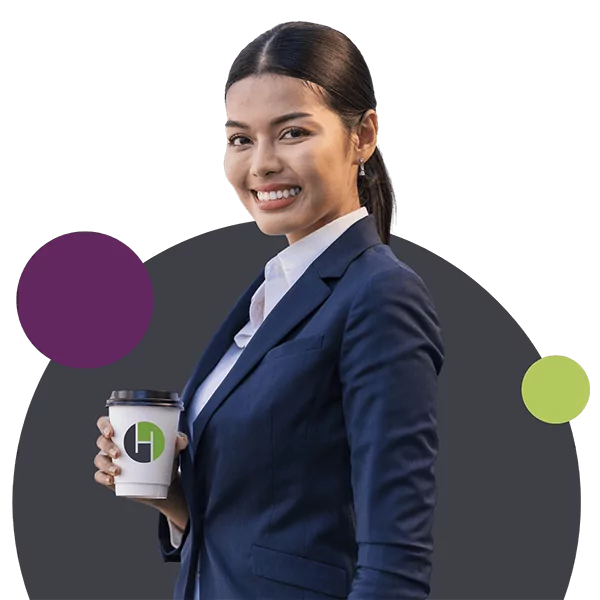 Privacy Overview
Strictly Necessary Cookies
3rd Party Cookies
This website uses cookies so that we can provide you with the best user experience possible. Cookie information is stored in your browser and performs functions such as recognising you when you return to our website and helping our team to understand which sections of the website you find most interesting and useful.
Privacy Policy
Terms of Use
Strictly Necessary Cookie should be enabled at all times so that we can save your preferences for cookie settings.
If you disable this cookie, we will not be able to save your preferences. This means that every time you visit this website you will need to enable or disable cookies again.
This website uses Google Analytics to collect anonymous information such as the number of visitors to the site, and the most popular pages.
Keeping this cookie enabled helps us to improve our website.
Please enable Strictly Necessary Cookies first so that we can save your preferences!
Worksheet Subjects
Teaching Tip Articles
Teacher's Guide on 50 Different Ways to Say "Good Job!"
Students thrive on recognition. It makes them want to perform even better when they know they have pleased the teacher. The important thing to remember is that while you want to give your students the proper acknowledgment from you, it should only be done when it is merited. This will truly help students perform their best, and use past works as a guide for their future assignments. Here are 50 ways to say "Good Job!" to your students who deserve that special recognition.
1. Super work!
2. Keep it up!
3. You've got the hang of it.
4. You're right on track..
5. Great job!
6. That's very good.
7. Your effort is paying off.
8. That's exactly right.
9. I see you've been working really hard.
10. Nicely done!
11. I'm proud of you.
12. You have improved a lot.
13. You are doing much better today.
14. You're almost there!
15. I think you have figured it out.
16. This is the best work yet.
17. You got it!
18. Wow, what an improvement.
19. I knew you could do it.
20. Now that's the way to do it.
21. Congratulations!
22. Not bad.
23. Don't give up, it's looking great.
24. My, you are a fast learner.
25. That is correct.
26. Good for you!
27. You should feel good about your work.
28. I couldn't have done any better myself.
29. I think if you do it once more, you'll have down pat.
30. Terrific job!
31. Great effort.
32. I enjoy teaching students like you.
33. That's the right way to do it.
34. Give yourself a pat on the back.
35. Good work!
36. That deserves a good grade.
37. You are moving along perfectly.
38. Sensational work!
39. Now the wheels are turning.
40. Excellent work!
41. I'm impressed with your work.
42. I am so proud of you.
43. You should feel good about the work you turned in.
44. Much better!
45. Fantastic!
46. You must have been practicing.
47. Now that's the kind of work that makes me happy.
48. It is a pleasure to work with a student such as you.
49. Marvelous!
50. This is your best work yet.
(888) 543-5890
Tips for Starting a New Work Assignment
Promotions and new assignments are exciting and nerve-wracking..
You just landed your dream promotion, and you're moving in two weeks to start your new job assignment. Part of you is excited, but another part of you is terrified. Because, let's face it, new jobs are scary. While no amount of advice can erase the learning curve, there are some easy ways to set yourself up for success in a brand-new position. Just at least remember to be on time.
Manage your expectations.
If it's a new job you're starting, research your new employer and have a good understanding of the company or employer. A significant factor in work-related unhappiness comes from setting unreasonable expectations for yourself or having unreasonable expectations about your job, especially in the beginning. Don't expect your first day of work to go swimmingly, because it rarely does. The first day of anything is always nerve-wracking, and introductions are usually awkward. If you have an uneasy first day at work, don't take it as a sign that you're doomed. Instead, go back the next day, ready to try again.
Be ready for information overload.
The first few weeks of your job will be a whirlwind, so prepare yourself. On your plane trip to your new location, read up on as much as you can about your new position, and write down any questions you have. Then, starting on your first day, brace yourself. You will feel overwhelmed by training, getting to know your co-workers, and trying to understand the workplace culture. First off, don't panic. Instead, keep a notepad on you and do your best to write everything down and ask questions as you go.
Embrace learning.
Don't go into a new assignment thinking you've got it in the bag or that you know everything. Instead, embrace the learning curve you'll have to conquer. Reach out to other staff members to help you get the lay of the land. It's better to admit what you don't know and learn it than to make bad decisions based on incomplete information. Do not fear judgment; communicate your challenges and progress to your superior.
Build your team.
When starting a new assignment, it's wise to make a concerted effort to get to know the people working with you. It will make the transition much smoother if you and your co-workers have some common ground.
If you're starting a new job and want an affordable short-term living solution, contact The Hennessey Group online or call 888-543-5890.
Related Posts
What you should know about corporate housing.
No Wall Damage Decor Ideas
Top Benefits of Temporary Housing for Travel Nurses and Healthcare Workers