How to Write a Business Proposal — 2022 Guide and Template

A business proposal can make or break your chances of securing a new client. Write a great one, and you'll likely snag their business.
Write a poor one, and you might lose out—even if you're offering the best service out there. So, how do you write a business proposal? What is the proper format? What do you need to include?
While it all depends on your industry, and whether or not you're offering a product or service, writing a business proposal is pretty straightforward. We'll answer all those questions and more throughout the course of this guide.
What to expect with this business proposal guide
Whether you're starting fresh or need to look at a specific section, here's what we'll be covering in this guide.
What a business proposal is
The differences between a business proposal and a business plan
The format of a business proposal
How long to make your business proposal
How to write a business proposal
You can download a free business proposal template here to start writing up your own proposal as you work through this article. By the end, you'll be prepared to develop a well-written business proposal that can explain your business clearly and win more clients. Let's get started.
What is a business proposal ?
A business proposal is a document you'd send to a prospective client, outlining the service you're offering, and explaining why you're the best person for the job.
It's a pitch by a business or individual to complete a specific job or project, to supply a service, or, in some instances, to be the vendor of a certain product.
What are the different types of business proposals?
A business proposal can be either solicited or unsolicited. With a solicited proposal, the prospective client will put out a request for proposals; with an unsolicited business proposal, you are approaching a client in hopes of attracting their business, even though they did not explicitly request a proposal.
While both are commonplace, a solicited proposal is an easier sell, as your prospective client has already decided that they want to make a purchase or use a service, and they're evaluating possible vendors or businesses.
With a solicited proposal, your prospective client might have issued an RFP, or "request for proposal." This is exactly what it sounds like—they want you to send over a business proposal so they can take a look at it.
Differences between a business proposal and a business plan
A business proposal is not the same as a business plan . This is the most common misconception, but while there are areas of overlap (like your executive summary ) the two are different.
That being said, you can certainly pull information from your business plan while writing your business proposal—in fact, that's a great way to start.
But don't confuse the two; they are distinct and separate. In short, a business plan represents the cohesive strategy of how your business operates and makes money. A business proposal is an official pitch to clients selling your products or services.
A business proposal outlines a particular product or service offered by an established business to a prospective client.
You're trying to sell your prospective client on your product or service, not on your business itself. You're not after funding, as you are with a business plan, you're trying to make a sale.
A business proposal is also not an estimate; although you'll likely touch on costs and pricing in your business proposal, an estimate is much more informal and just a quick look at the costs, not the whole picture.
What goes into a business proposal?
Your business proposal should address the three Ps:
Problem statement: What your customer's current problem is
Proposed solution: How your business solves that problem better than other solutions
Pricing: How much that solution costs compared to alternatives
If you're stuck on how to start, maybe try brainstorming first; start with these three points, and you'll have a rough, bare-bones version of your business proposal.
Once you've done that if you're ready to go more in-depth, here is a step-by-step look at how to format your business proposal.
Your business proposal should start with a title page, which should include your name, the name of your company, the name of the person to whom you're submitting your proposal, and the date submitted.
Table of contents
Depending on how long your business proposal is, a table of contents is a nice touch. Include it after your title page, and before you launch into any details. If you're delivering it as a PDF, including anchor links down to each section, so it's easy to get to specific areas.
Executive summary
Introduce your proposal with a great executive summary, one that really sells your business and the products or services you provide—it's about why you're the right company for the job. You can draw from your business plan's executive summary here, too.
Statement of problem, issue, or job at hand
Following your executive summary, go on to discuss the problem that the client is currently facing. Think of "problem" or "issue" loosely; after all, their main problem may just be finding the right person to complete their project. But be sure you understand why they want the product or service they're seeking. If the proposal is for developing a brand new website, make sure you understand what they want to get out of the site—better sales, more content management flexibility.
This is the place to show your new client that you understand their needs , and fully grasp the issue they are trying to solve. Take this opportunity to restate the issue they are facing in your own words so that they know you understand what they are looking for.
Approach and methodology
This section shows how you plan to tackle your potential client's problem, and the steps you'll take to carry out your plan.
This is where you'll get into the nitty-gritty of how you actually plan to fulfill your client's needs. While earlier sections might have been a bit surface-level, this section of the business proposal is where you'll go into detail about what steps you'll take to solve their problem.
Be careful of going into too much detail, though—keep the jargon to a minimum. Your client should be able to follow along and get a clear sense of your plan, but you don't want to drown them in minutiae.
Qualifications
Go ahead, brag a little—this is the section of your business proposal where you get to convince your potential client why you are the most qualified person to take on the job.
You can mention any relevant education, industry-specific training, or certifications you have, your past successful projects of a similar nature, years of experience, and so on.
Schedule and benchmarks
Be clear with your potential client: How long will your proposed project take?
Making sure you and your prospective client are on the same page from the outset will help make sure that the relationship stays positive for both of you, and that you don't set your client up with unrealistic expectations.
While you might be tempted to underestimate how long it will take you to complete the project, don't. Don't promise what you can't deliver!
If you're offering a product, this section might not be applicable to you, so feel free to omit it. The business proposal format is flexible, so tailor it to suit your business and industry.
Cost, payment, and any legal matters
Here is where you get down to brass tacks and state the cost, and payment schedule if necessary.
How you structure this section will largely depend on the particular project or service you are offering. A section entitled "Fee Summary" may be sufficient if one-time payment is required; otherwise, a "Fee Schedule" list or pricing table might be more appropriate. Always refer back to the client's RFP whenever possible, to make sure you're supplying them with all the information they need to help make their decision.
If there are any legal issues to attend to, such as permits or licensing, include this information here. Feel free to add a section entirely devoted to handling the legal side of the project if need be.
This is your final sell—don't be afraid to detail for your prospective client all they have to gain by choosing you to complete the project.
Impress upon your clients why you are the best choice, and all the ways in which their business will benefit from choosing you and your business as their solution.
How long should a business proposal be?
When it comes to the format of a business proposal, this is the million-dollar question without an answer. Remember in school, when you'd ask your teacher how long an essay should be, and they'd reply, "as long as it takes to answer the question."
The same applies to your business proposal. It ultimately depends on your industry, the scope of the project, and the client's specifications in terms of detail and elements included.
That being said, the tighter your initial proposal can be and the more directly you can make your point, the easier it will be to pitch it to clients. Start by following the business proposal format above as a guide, and you'll be well on your way to creating a winning business proposal—and securing new clients.
Editor's note: This article was originally written in 2018 and updated for 2021.
Briana Morgaine
Briana is a content and digital marketing specialist, editor, and writer. She enjoys discussing business, marketing, and social media, and is a big fan of the Oxford comma. Bri is a resident of Portland, Oregon, and she can be found, infrequently, on Twitter.
Starting or Growing a Business? Check out these Offerings.
Management Dashboards
All the Insights You Need to Help Your Business Succeed
Works with QBO & XERO
Business Tools
Exclusive Offers on Must-Haves for New and Growing Businesses
$100+ in savings
Business Plan Writers
Investor-Ready Business Plans Written In No Time
100% Free Quote
Full Business Plan in Half the Time— and Double the Impact
Save 25% Annually
Flash Sale. 40% Off the #1 rated business plan builder
We use essential cookies to make Venngage work. By clicking "Accept All Cookies", you agree to the storing of cookies on your device to enhance site navigation, analyze site usage, and assist in our marketing efforts.
Manage Cookies
Cookies and similar technologies collect certain information about how you're using our website. Some of them are essential, and without them you wouldn't be able to use Venngage. But others are optional, and you get to choose whether we use them or not.
Strictly Necessary Cookies
These cookies are always on, as they're essential for making Venngage work, and making it safe. Without these cookies, services you've asked for can't be provided.
Show cookie providers
Functionality Cookies
These cookies help us provide enhanced functionality and personalisation, and remember your settings. They may be set by us or by third party providers.
Performance Cookies
These cookies help us analyze how many people are using Venngage, where they come from and how they're using it. If you opt out of these cookies, we can't get feedback to make Venngage better for you and all our users.
Targeting Cookies
These cookies are set by our advertising partners to track your activity and show you relevant Venngage ads on other sites as you browse the internet.
Google Tag Manager
Infographics
Graphic Design
Graphs and Charts
Data Visualization
Human Resources
Training and Development
Beginner Guides
Blog Business
How to Write Winning Business Proposals: Examples & Free Templates (2023)
By Aditya Sheth , May 25, 2023
The great Mark Cuban once said, "Sales cure all." If a business doesn't sell, it doesn't make money and by extension the business fails. That's why you need to write business proposals .
A well-written business proposal can often mean the difference between winning or losing a prospective client.
In this in-depth guide to creating business proposals, we show you how to close more deals, make more sales and crush your business goals — all by using easy-to-edit professional business proposal templates .
Here's what this guide will cover (click to jump ahead):
What is a business proposal.
How to write a business proposal step by step
What should you include in a business proposal?
Business proposal format, what are the types of business proposals, more business proposal examples + writing and design tips.
FAQs about business proposals
Looking for a shortcut? Watch this quick video for an overview of everything to include in your business proposal:
An effective business proposal is a document used by a B2B or business-facing company (this may not always be the case) where a seller aims to persuade a prospective buyer into buying their goods or services.
A business proposal outlines what your business does and what you can do for your client . It can be general like this business proposal example:
Or it can be more specific, like this business proposal template which focuses on proposing a project for the Newton Center Rail:
Or this business proposal sample, which presents a plan for a social media strategy and campaign:
To design a business proposal that holds the client's attention, identify their pain points . Then provide your buyer with the right solution to alleviate those frustrations.
Return to Table of Contents
How to write a business proposal step by step
Before you start creating your business proposal template, you need to know what it comprises. At a high level, your effective business proposal should include the following:
Table of contents
Executive summary
The problem statement
The proposed solution
Qualifications
The timeline
Pricing, billing, and legal
Terms and conditions
The acceptance
Below, you can see business proposal examples that demonstrate how to include these 10 sections.
Business proposal title
A compelling title could mean the difference between someone reading your proposal or ignoring it in favor of a competitor's.
What makes a good title page? Here are the essential elements to include:
Your name along with your company's name
The name of the prospect (or their business)
The date you're submitting the proposal
The gray business consulting proposal template above contains all the details a prospect would want to know. The title also offers a strong tangible benefit to the prospective buyer. Honestly, "Who doesn't want to grow their business?"
Return to business proposal content sections
The table of contents is a fundamental part of every winning business proposal template. It makes your proposal scannable and easy to read.
The people you will be pitching to are usually C-level executives. These are busy people who don't have time to read your entire proposal in one go.
That's why most of the business proposal examples in this list include a table of contents.
Adding a table of contents to your document makes it easy for them to go through it at their own pace. They can also skim through parts of the proposal that they deem more important. You can see how this abstract business proposal template uses the table of contents:
You can also make your business proposal template easier to navigate by adding hyperlinks to the document, particularly in the table of contents. This way your clients can jump to specific sections without having to scroll through the entire document.
It's easy to add hyperlinks in the Venngage editor. Select the text you'd like to turn into a link, then click the link icon in the top bar. From there, select the page you want to link to! Then download your completed design as an Interactive PDF .
The executive summary is a staple in all kinds of annual reports , leadership development plan , project plans and even marketing plans . It is a concise summary of the entire contents of your document. In other words, write a business proposal outline that is easy to glance over and that highlights your value proposition.
The goals of your executive summary are:
Introduce your company to your buyer
Provide an overview of your company goals
Showcase your company's milestones, overall vision and future plans
Include any other relevant details
This gray business proposal example has a detailed yet short executive summary including some social proof in the form of clients they've worked with:
Take note of how precise this business proposal example is. You want to keep your executive summary concise and clear from the get-go. This sets the right tone for the rest of your proposal. It also gives your buyer a reason to continue reading your proposal.
Pro Tip: Try to write an executive summary such that, even if your prospective client doesn't read the entire proposal (with a good executive summary, they most likely will), they should have a clear idea about what your company does and how you can help them.
The point of writing a business proposal is to solve a buyer's problem. Your goal is to outline the problem statement as clearly as possible. This develops a sense of urgency in your prospect. They will want to find a solution to the problem. And you have that solution.
A well-defined problem statement does two things:
It shows the prospect you have done your homework instead of sending a generic pitch
It creates an opportunity for you to point out a problem your prospect might not be aware they had in the first place.
This bold business proposal template above clearly outlines the problem at hand and also offers a ray of hope i.e. how you can solve your prospect's problem. This brings me to…
The good stuff. In the proposed solution section, you show how you can alleviate your prospective buyer's pain points. This can fit onto the problem statement section but if you have a comprehensive solution or prefer to elaborate on the details, a separate section is a good idea.
Spare no details regarding the solution you will provide. When you write a business proposal, explain how you plan to deliver the solution. Include an estimated timeline of when they can expect your solution and other relevant details.
For inspiration, look at how this business proposal template quickly and succinctly outlines the project plan, deliverables and metrics :
At this point, the prospect you're pitching your solution to likes what they're reading. But they may not trust you to deliver on your promises. Why is this?
It's because they don't know you. Your job is to convince them that you can fix their problem. This section is important because it acts as social proof. You can highlight what your company does best and how qualified your team is when you write a business proposal for a potential client.
This free business proposal template showcases the company's accolades, client testimonials, relevant case studies, and industry awards. You can also include other forms of social proof to establish yourself as a credible business. This makes it that much more likely that they will say yes!
Pro Tip: Attaching in-depth case studies of your work is a great way to build trust with a potential client by showcasing how you've solved similar problems for other clients in the past. Our case study examples post can show you how to do just that.
To further demonstrate just how prepared you are, it's important to outline the next steps you will take should your buyer decide to work with you.
Provide a timeline of how and when you will complete all your deliverables. You can do this by designing a flow chart . Or add a roadmap with deadlines. Pitching a long-term project? A timeline infographic would be a better fit.
If you look at this abstract business proposal template below, even something as simple as a table can do the trick.
The timeline is not always set in stone, rather it's an estimation. The goal is to clarify any questions your potential client might have about how you will deliver for the underlying B2B sales process.
On this page, you can outline your fees, payment schedule, invoice payment terms , as well as legal aspects involved in this deal.
The key to good pricing is to provide your buyer with options. A pricing comparison table can help with this. You want to give your client some room to work with. Make sure you're not scaring off your client with a high price, nor undervaluing yourself.
Breaking up your pricing in stages is another great way to make sure your potential client knows what he's paying for. Look at how this simple business proposal template does this:
The legal aspects can slot right into the terms and conditions section. Alternatively, you can add them to the signature section of the proposal to keep things simple.
Summarize everything you have promised to deliver so far. Include what you expect from your prospective buyer in return. Add the overall project timeline from start to end, as well as payment methods and payment schedule. This way, both of you will be clear on what is being agreed on.
This step is very important as it outlines all the legal aspects of the deal. That is why the terms and conditions section of your proposal needs to be as clear as possible.
I recommend consulting a lawyer or your legal team when working on this section of the business proposal. If you're a business veteran and understand the legalities of your business, you can use the same terms and conditions across all your proposals.
The final step of this whole process. Your client has read your business proposal and they want to buy what you have to offer.
Add a small section at the end of your proposal to get the necessary signatures. This way, you and your client can sign the proposal and the partnership becomes official.
Be sure to also include your contact information in your business proposal template. It acts as a gentle prompt to your client to contact you in case they have any questions.
A business proposal usually aims to answer the following questions:
Who you are and what your company does
The problem your buyer is facing
The solution your company offers to alleviate the problem
How your company will implement this solution effectively
An estimate of resources (time, money, etc) required to implement the solution
You can see how this sample business proposal template covers the above points.
Notice how this proposal template addresses the same project like in one of the previous templates, but uses a completely different design style (more retro, while the previous business proposal template is more modern and minimalistic).
You can remove or add more sections depending on the goal of your business proposal. Essential, your business proposal can follow this format:
Pricing, billing and legal
We go into detail on how you can write a business proposal (plus different business proposal templates you can apply the tips to) in the next section . But you can also click on the format items above to learn how you can best write them!
If you aim to create a holistic business proposal, feel free to just edit from the two templates right above. You can also add your brand colors and logo to your design, using My Brand Kit :
Here's another example of a business proposal template that you can edit:
Generally, there are three types of business proposals:
1. Formally solicited
A formally solicited business proposal is made when you respond to an official request to write a business proposal.
In this scenario, you know all the requirements and have more (if not all) information about a prospective buyer. You simply need to write the business proposal for your buyer to evaluate so you can begin the sales process .
2. Informally solicited
Informally solicited business proposals are written when there isn't an official request for a proposal. A prospective buyer is interested in your services and asks for a proposal so they can evaluate it.
An informally solicited proposal requires a lot more research from your end. These types of proposals are usually created out of informal conversations. They are not based on official requests which often contain more detail.
3. Unsolicited
Think of this as a marketing brochure or a cold email . Unsolicited business proposals will often take a generic, one-size-fits-all approach to business proposals. Unsolicited proposals lack any understanding of the buyer or their requirements.
But with additional market research , personalization and identifying customer pain points , you can propose a customized solution based on your buyer's needs. This can be a very persuasive approach, such as in this business proposal example:
Now that you know how to write a business proposal, let's look at how you can optimize your proposal to deliver results!
Below you'll find some winning business proposal templates and examples to get you started. I've also included some design tips to keep in mind when you're creating your next business proposal:
1. Know your audience
If you have some clarity on who your ideal buyer is — their pain points, their budget, deadlines, among other things — you've already won half the battle.
If you are a business that helps clients with everything from running giveaways or helping grow their blog , identify which customers to pitch. This is a sure-shot way to close the deal.
Mapping user personas for your ideal buyer can help bring some clarity. It will also help you position your business proposal correctly. This improves the chance of your buyer moving your business proposal to the "Yes!" pile.
2. Put your brand front and center
If your company follows certain brand guidelines, incorporate them in your business proposal templates. Consider how business proposal examples like the one below highlight brand identity :
From the color palettes to the company logos , everything follows their brand guidelines. The result: a business proposal that's consistent across the board.
Pro Tip: Switching this template to match your brand assets is actually pretty easy. Venngage's My Brand Kit feature allows you to import your color palettes, logos as well as font choices. Any Venngage template can now be your template.
You can also consider this sample business proposal template:
Design companies sure do know their design. They did a phenomenal job keeping their brand colors consistent while opting for a black design. This unique color scheme also makes their white logo prominent throughout the proposal.
3. Try less text, more visuals
Have you ever read a proposal and thought to yourself, "Wow, this is all text and has no images, I love it!"? Yeah, me neither.
The free business proposal template below is a perfect example of the "less is more" principle. It does a phenomenal job of communicating what it needs to. By substituting some of the text with icons and visuals, you get a clean business proposal that's much more scannable.
Want to keep things strictly professional? Instead of icons, you can always add your team's headshots. This shows your buyer exactly who they'll be working with.
Check out this formal business proposal format for some inspiration:
4. Switch up your business proposal designs
It doesn't hurt to go above and beyond once in a while. Jazz up your business proposal template with some extra colors. This helps make your business proposal more engaging. It also helps your buyers retain information faster.
The business proposal example alternates between black, white and grey backgrounds. It still manages to maintain consistency in its branding . Just switching up your backgrounds once in a while can also bring in some variety to an otherwise standard business proposal.
This SEO business proposal sample proves that it's possible to switch up the colors in every other page. But it still maintains the same color scheme across the entire proposal just like a professionally designed website :
Pro Tip: Not a color expert? Our guide on picking colors can help you pick the right color scheme for your proposals.
FAQ about business proposals
What is the purpose of a business proposal.
A business proposal aims to streamline the B2B sales process (which is often complex) between you as a seller and a buyer.
It does this by serving the dual purpose of acting as a source of information. The proposal also acts as a sales pitch aimed at convincing your buyer why they should buy what you have to offer.
What are the best practices for business proposal design?
Do a thorough spell-check. The goal of your business proposal is to convince your buyer why you're the perfect person for the job. A proposal with typos or grammatical errors communicates the opposite. A thorough spell-check before you send your proposal is a must.
Keep things clear and readable: Clarity is an important aspect that you have to ensure in your business proposal. If you want your proposal to hit home and make an impact on the buyer, you have to write it in an understandable way. To keep things clear and readable, there are a couple of things that you can do. You can, for one, take care to use easy wording and segmented sentences from the get-go. You can also try paraphrasing the hard parts of your proposal once you are done writing it.
Let your brand shine. As discussed before, writing a business proposal is all about knowing your ideal buyer and focusing on their pain points. But that doesn't mean your business proposal template has to be boring. Demonstrate how different you are compared to other companies. You can do this through your brand guidelines , by using more visuals, switching up your proposal design or showing off your personality in your writing .
Create a business proposal PDF. Downloading your business proposal in PDF format allows you to attach other collaterals with your business proposal. These can include a company explainer video or case studies showcasing the work done with past clients. Also, who doesn't love saving paper?
How long should your business proposal be?
The length depends on the scope of the work as well as the complexity of the project. Here is a one-page business proposal template:
Can your business proposal template really be one page? Yes, as long as you understand who your buyer is and their pain points. You should also have the ability to communicate everything your ideal buyer needs to know about your business in a succinct manner.
Or if you're feeling adventurous how about just two pages? Often, clients prefer if you go straight to the point and avoid all the fluff.
For example, this green modern marketing proposal template wastes no time in getting down to brass tacks:
Need more inspiration? Check out this blog on the 5 marketing proposal examples that'll help elevate your business.
There is no one size fits all approach when it comes to deciding how many pages you should include in your business proposal template. And at the end of the day, "the only rules are the ones you set for yourself".
At the end of the day, writing winning business proposals that sell is all about you understanding your buyer, their potential pain points and positioning yourself as someone who can alleviate those pain points.
Now that you know how to write compelling business proposals, what are you waiting for?
Take action and start creating your own business proposals to close more deals and grow your business today!
More business communications templates + writing tips you might be interested in…
31 Consulting Proposal Templates to Close Deals
How to Write a Project Proposal [10+ Templates]
20+ Professional Business Letterhead Templates + Branding Tips
How to Write a White Paper [Tips & Templates]
How to Write a Business Proposal [Examples + Template]

Published: August 09, 2023
Free Business Proposal Template
Propose your business as the ideal solution using our Free Business Proposal Templates.
Problem summary
Proposed solution
Pricing information
Project timeline
Thank you for downloading the offer.
It's finally happened. You've started a new business, and your customer base is starting to expand. But even though you're making progress, you still feel like you could be doing better.
There's a whole world of untapped potential around you — prospects you know would benefit from your product or service. And the issues you're running into are less about your solution's soundness and more about how you can reach your potential base.
That's where business proposals come in. They can bridge the gap between you and potential clients. A solid proposal can outline your value proposition and persuade a company or organization to do business with you.
Here, we'll take a look at the various kinds of business proposals and go over how to write one. We'll also see some ideas and examples to help guide yours.
Know exactly what you need? Jump to one of the following sections:
What is a business proposal?
Types of business proposals, how to write a business proposal, business proposal templates, business proposal example, tips for writing a business proposal, business proposal ideas.
A business proposal is a formal document that's created by a company and given to a prospect to secure a business agreement.
It's a common misconception that business proposals and business plans are the same. The proposal helps you sell your product or service rather than your business itself.
Instead of assisting your search for investors to fund your business, a proposal helps you seek new customers.
Follow Along With HubSpot's Business Proposal Template
Download the Template for Free
There are two types of business proposals: unsolicited and solicited.
Unsolicited Business Proposals : With unsolicited business proposals, you approach a potential customer with a proposal, even if they don't request one, to gain their business.
Solicited Business Proposals : Solicited business proposals are requested by prospective clients so that they can decide whether to do business with your company.
In a solicited business proposal, the other organization asks for a request for proposal (RFP). When a company needs a problem solved, they invite other businesses to submit a proposal that details how they'd solve it.
Propose your business as the ideal solution using our Free Business Proposal Templates
You're all set!
Click this link to access this resource at any time.
Fill out the form to get your template.
Whether the proposal is solicited or unsolicited, the steps to create your proposal are similar. Make sure it includes three main points:
A statement of the organization's problem
Begin with a title page.
Explain your why with an executive summary.
State the problem or need.
Propose a solution.
Share your qualifications.
Include pricing options.
Summarize with a conclusion.
Before writing your business proposal, it's crucial you understand the company. If they've sent you an RFP, make sure you read it carefully, so you know exactly what they want. It can also be helpful to have an initial call or meeting with the new client to ensure you fully understand the problem they're trying to solve and their objectives.
Once you've done your research, it's time to begin writing your business proposal. There's no one-size-fits-all approach to writing a business proposal, but let's take a look at some elements proposals often include. (I designed this example business proposal using Canva .)
1. Begin with a title page.
You have to convey some basic information here. Introduce yourself and your business. Be sure to include:
Your company's name
The date you submitted the proposal
The name of the client or individual you're submitting the proposal to
Your title page should reconcile engagement with professionalism. It's a tone-setter, so you need to make sure yours is sleek, aesthetically appealing, and not too "out there."
Here's an example of what a business proposal template looks like when done right:
The executive summary details exactly why you're sending the proposal and why your solution is the best for the prospective client.
Specificity is key here. Why are you the best choice for them?
Like a value proposition, your executive summary outlines the benefits of your company's products or services and how they can solve your potential client's problem.
After reading your executive summary, the prospect should offer a clear idea of how you can help them, even if they don't read the entire proposal. Here's what one should look like:
3. State the problem or need.
This is where you share a summary of the issue impacting the potential client. This is your opportunity to show them you understand their needs and the problem they need help solving.
This section should show your authority in your industry. With this in mind, be sure to include:
Case studies
Client testimonials
Relevant awards
Industry accreditations
6. Include pricing options.
Pricing is where things can get a bit tricky, as you don't want to under or over-price your product.
The pricing section of your proposal could include:
A detailed pricing breakdown, including packages, tiers, and add-ons or optional services
How product features and benefits align with pricing choices
Pricing for different needs and budgets
How your pricing compares with competitors
An FAQ section to respond to anticipated objections and explain your pricing strategy
7. Summarize with a conclusion.
After sharing the above information, simplify it all into one final section.
First, briefly summarize the proposal. Be sure to share your qualifications and why you'd serve as the best choice.
Then, to prompt further conversation, confirm your availability to go over the next steps.
At the end of the proposal, the goal is to have the client ready to work with you. So, be sure to offer your contact information for easy follow-up.
In need of some inspiration before you begin writing? Here are example business proposal templates from popular business proposal software companies you can use to help create your proposal.
1. HubSpot's Free Business Plan Templates
Download these Templates
We know how crucial a great business proposal is to your and your client's success. That's why we've compiled 2 Free Business Proposal Templates for you to use and customize for any of your projects.
You'll gain access to a concise, one-page template (pictured above), as well as a longer template for you to refine your plan and proposal.
Download the templates now to get started on building your proposal.
2. Web Design Proposal
Companies, big and small, dedicate resources to establishing a noticeable social media presence. With advertising on social networks projected to reach $82.23 billion dollars in 2025 , it's in your business's best interest to have a plan for growing your client's social media presence.
To help you in that effort, the information in this social media marketing proposal includes an executive summary to help introduce your high-level ideas, an assessment of the client's company to show your diligence, and a breakdown of billing to show how your company charges for posting, content creation, and analytics.
8. Content Marketing Proposal
When pitching your content marketing services to clients, this template can help you organize your ideas. While it walks you through initial objectives and how to communicate your prospected results, one of the most helpful parts of this template is the pricing ideas it gives you when charging for your services.
Business proposal templates are helpful places to get started, but what should your business proposal look like when it's complete? Below, we share an example of a business proposal template that will inspire you.
In the business template example below, Social Portal Consulting (SPC) pitches a marketing proposal to Graphic Bean. At first sight, this proposal appeals to the creative. A nice touch would include designing the layout in your or your client's brand colors.
Besides the design, the social media icons quickly tell the prospect what platforms Social Portal is pitching. Because we see Facebook, Twitter, Instagram, and Pinterest icons, the client instantly knows that this proposal doesn't include LinkedIn, YouTube, or other platforms.
While maintaining its design, this example outlines Social Portal Consulting's plans efficiently. It begins by providing insight into Graphic Bean and its goals before elaborating on how SPC can leverage its expertise to help them achieve them.
This business proposal template includes an easy-to-follow timeframe for goals and objectives while keeping the client abreast of how payment will happen across the project.
Overall, this is an excellent example of how to combine the elements of social media marketing into a creative and concise business proposal. Finally, we'll leave you with some business proposal ideas to get you started on your own.
Start with an outline.
Keep it simple.
Stay on brand.
Quality control.
Include data and visuals.
Add social proof.
Use a call-to-action.
Create a sense of urgency.
Make the decision for them.
Incorporate video into your proposal.
Include up-sell and add-on opportunities.
Clarify your terms and conditions.
Include a space for signatures to document agreement.
Create a table of contents.
1. Start with an outline.
If you want to produce a thoughtful, effective business proposal, you need to have some idea of what you're hoping to achieve with it.
So before you dive into writing, outline the major sections of your business proposal and the pertinent information you want to include. This will help you stay focused and make sure your message stays intact as you write.
Use these free business proposal templates to make sure that your outline includes everything you need.
2. Keep it simple.
There's no definitive blueprint for how long a business proposal has to be. Yours should be however long it takes to convey the information you want to get across.
That said, you're best off focusing on quality over quantity. Keep your sentences short and simple, and avoid including too much business jargon.
You want anyone who picks up your proposal to make sense of it. So, be straightforward and don't get too fancy. Aim for substance over flash.
3. Stay on brand.
Don't be afraid to let your company's personality shine through in your proposal. Stay true to your brand and show the client what sets you apart from your competitors.
4. Quality control.
A quick spelling and grammar check before you hit send isn't enough for a business proposal.
Your proposal needs to be clean and airtight. So, as you draft your proposal, and after checking for the basics, keep scanning this document until it's just right.
Check to make sure your proposal:
Meets client needs and expectations
Highlights your value proposition
Is well-structured and easy to read or skim
Complies with legal, ethical, and regulatory requirements
Looks professional and engaging
5. Include data and visuals.
You want your business proposal to capture your prospect's attention and help set you apart from any other ones they might have received. One of the best ways to do that is to include hard, quantitative data that helps stress the value of your business.
Use relevant, compelling figures that highlight what you have to offer. This can establish authority and make your proposal more convincing. It also helps to include visuals such as charts and graphs to enhance your proposal.
6. Add social proof.
You can only be so convincing when you're personally talking up how great your business is. Adding social proof lends your proposal another degree of credibility.
Prospects are skeptical. They may not take you at your word. But they'll likely trust peers and fellow customers. That's why including elements like customer quotes and testimonials can go a long way.
7. Use a call-to-action.
Prospects need direction. The best proposal in the world can only take you so far if you don't clearly define the next steps. That's why you have to make sure the reader knows what to do after reading your proposal.
A clear call-to-action is the best way to get there.
Define and highlight exactly what they should do to act on the interest your proposal has generated. Without that guidance, you might leave your reader in limbo.
HubSpot customers : Use this CTA builder to create powerful customized CTAs.
8. Create a sense of urgency.
No one wants to feel as if they missed out on a great opportunity. Without urgency, your prospect might drag their feet and put off making a decision.
So, as you create your business proposal, your goal should be to create a sense of urgency.
When prospective clients read your business proposal they should feel that the best time to sign up for your service is now.
One way you can accomplish this is by stating your short and long-term goals for their business. They'll have to wait for the long-term goals, but you can make the short-term goals so enticing that they'll be ready to begin a collaboration.
9. Make the decision for them.
Craft your copy in a way that seems like saying "no" to the proposal would be stepping over dollars to pick up pennies. Your offer should go above and beyond their expectations. Do everything in your power to remove friction and objections along the way.
10. Incorporate video into your proposal.
If you're creating an online proposal using document file formats like PDF, add multimedia elements. This will enhance the proposal experience, make your document richer, and keep them engaged.
Try adding a video at the beginning as an intro to your proposal. Or, put a video in the project breakdown to verbally discuss some of the more confusing parts.
Extras like this can make an impression. This tip works especially well with prospects who are visual or auditory communicators.
Pro tip : HubSpot Video makes it easy to record and embed video into a website or email for a big proposal boost.
11. Include up-sell and add-on opportunities.
They say you won't receive unless you ask. And readers won't explore the upper tiers of your solutions if you don't give them the opportunity.
So, share some upsells and add-ons about your business that they can act on. Call out a specific pain point and how this extra can add value.
With this step, balance is important. Show them everything your business has to offer without overwhelming your recipient.
12. Clarify your terms and conditions.
Your business proposal should include details on your project timeline and payment schedule. This summary is basically what you and the client agree to if they accept your proposal.
Don't forget to share this post!
Related articles.
How to Start a Business: A Startup Guide for Entrepreneurs [Template]
Product Differentiation and What it Means for Your Brand
Amazon Affiliate Program: How to Become an Amazon Associate to Boost Income
70 Small Business Ideas for Anyone Who Wants to Run Their Own Business
The 25 Best PayPal Alternatives of 2023
The First-Mover Advantage, Explained
Intrapreneurship vs. Entrepreneurship: What's the Difference?
What Are Current Assets? Definition + Examples
The Straightforward Guide to Value Chain Analysis [+ Templates]
Propose your business as the ideal solution using this free template.
550+ Business Plan Examples to Launch Your Business
Need help writing your business plan? Explore over 550 industry-specific business plan examples for inspiration. Go even further with LivePlan , which harnesses AI-assisted writing features and SBA-approved plan examples to get you funded.
Find your business plan example
Accounting, Insurance & Compliance Business Plans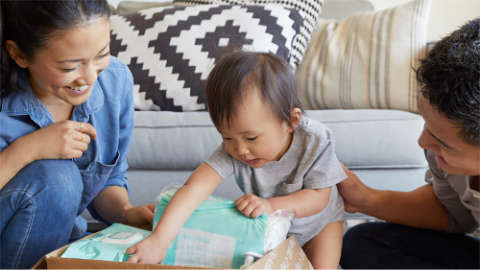 Children & Pets Business Plans
Children's Education & Recreation
View All 33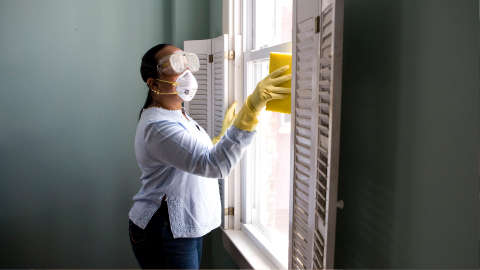 Cleaning, Repairs & Maintenance Business Plans
Auto Detail & Repair
Cleaning Products
View All 40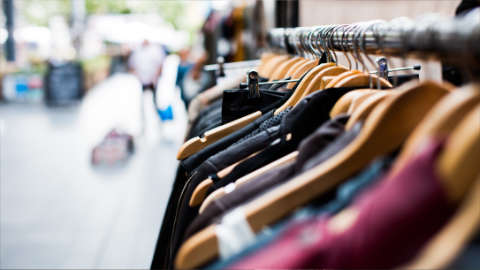 Clothing & Fashion Brand Business Plans
Clothing & Fashion Design
View All 26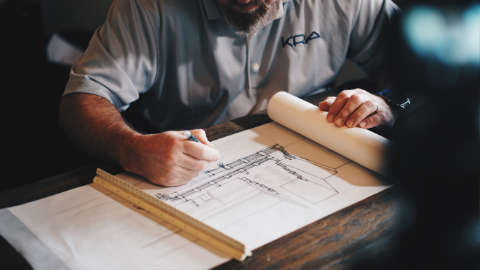 Construction, Architecture & Engineering Business Plans
Architecture
Construction
View All 46
Consulting, Advertising & Marketing Business Plans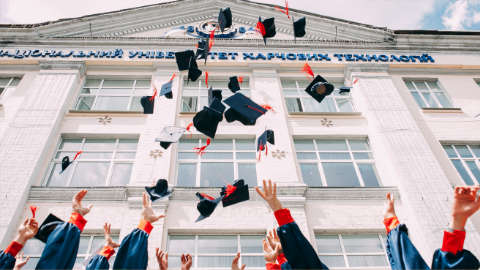 Education Business Plans
Education Consulting
Education Products
Business plan template: There's an easier way to get your business plan done.
Entertainment & Recreation Business Plans
Entertainment
Film & Television
View All 60
Events Business Plans
Event Planning
View All 17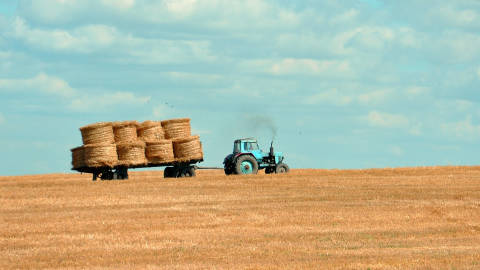 Farm & Agriculture Business Plans
Agri-tourism
Agriculture Consulting
View All 16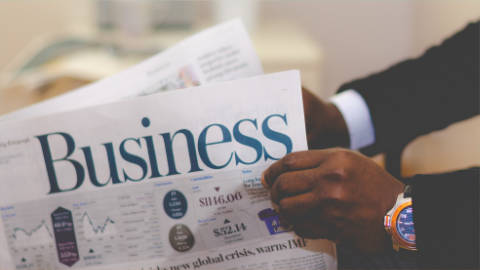 Finance & Investing Business Plans
Financial Planning
View All 10
Fine Art & Crafts Business Plans
Fitness & Beauty Business Plans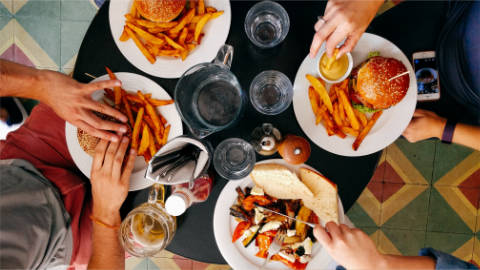 Food & Beverage Business Plans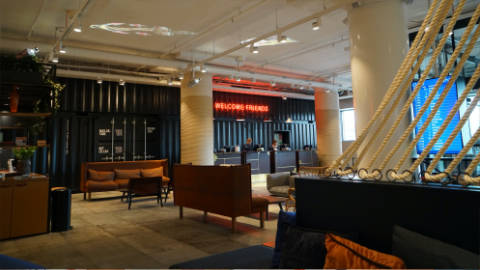 Hotel & Lodging Business Plans
Finish your plan faster with step-by-step guidance, financial wizards, and a proven format.
IT, Staffing & Customer Service Business Plans
Administrative Services
Customer Service
View All 22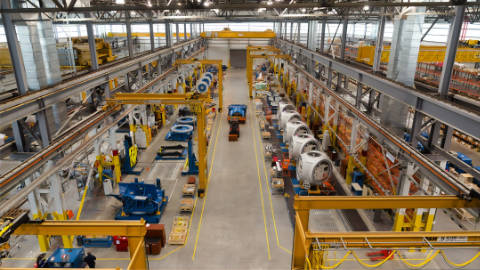 Manufacturing & Wholesale Business Plans
Cleaning & Cosmetics Manufacturing
View All 68
Medical & Health Business Plans
Dental Practice
Health Administration
View All 41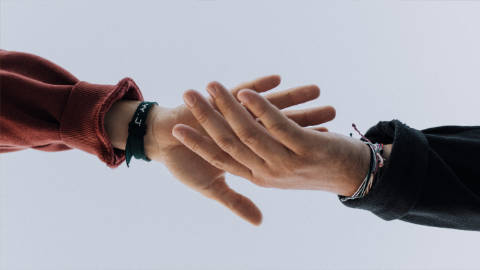 Nonprofit Business Plans
Co-op Nonprofit
Food & Housing Nonprofit
View All 13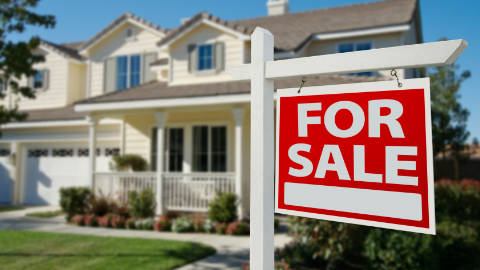 Real Estate & Rentals Business Plans
Equipment Rental
View All 21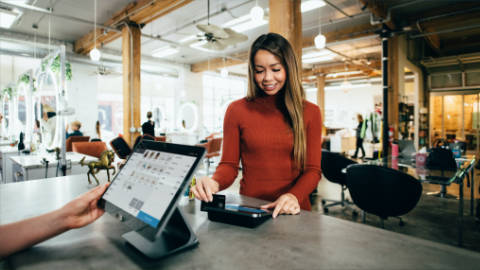 Retail & Ecommerce Business Plans
Car Dealership
View All 116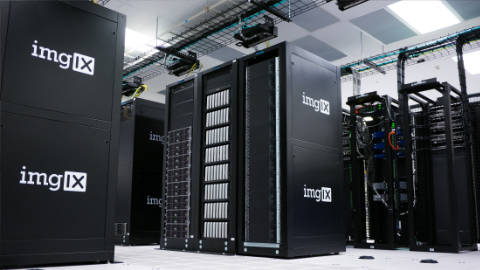 Technology Business Plans
Apps & Software
Communication Technology
Transportation, Travel & Logistics Business Plans
Airline, Taxi & Shuttle
View All 62
Example business plan format
Before you start exploring our library of business plan examples, it's worth taking the time to understand the traditional business plan format . You'll find that the plans in this library and most investor-approved business plans will include the following sections:
Executive summary
The executive summary is an overview of your business and your plans. It comes first in your plan and is ideally only one to two pages. You should also plan to write this section last after you've written your full business plan.
Your executive summary should include a summary of the problem you are solving, a description of your product or service, an overview of your target market, a brief description of your team, a summary of your financials, and your funding requirements (if you are raising money).
Products & services
The products & services chapter of your business plan is where the real meat of your plan lives. It includes information about the problem that you're solving, your solution, and any traction that proves that it truly meets the need you identified.
This is your chance to explain why you're in business and that people care about what you offer. It needs to go beyond a simple product or service description and get to the heart of why your business works and benefits your customers.
Market analysis
Conducting a market analysis ensures that you fully understand the market that you're entering and who you'll be selling to. This section is where you will showcase all of the information about your potential customers. You'll cover your target market as well as information about the growth of your market and your industry. Focus on outlining why the market you're entering is viable and creating a realistic persona for your ideal customer base.
Competition
Part of defining your opportunity is determining what your competitive advantage may be. To do this effectively you need to get to know your competitors just as well as your target customers. Every business will have competition, if you don't then you're either in a very young industry or there's a good reason no one is pursuing this specific venture.
To succeed, you want to be sure you know who your competitors are, how they operate, necessary financial benchmarks, and how you're business will be positioned. Start by identifying who your competitors are or will be during your market research. Then leverage competitive analysis tools like the competitive matrix and positioning map to solidify where your business stands in relation to the competition.
Marketing & sales
The marketing and sales plan section of your business plan details how you plan to reach your target market segments. You'll address how you plan on selling to those target markets, what your pricing plan is, and what types of activities and partnerships you need to make your business a success.
The operations section covers the day-to-day workflows for your business to deliver your product or service. What's included here fully depends on the type of business. Typically you can expect to add details on your business location, sourcing and fulfillment, use of technology, and any partnerships or agreements that are in place.
Milestones & metrics
The milestones section is where you lay out strategic milestones to reach your business goals.
A good milestone clearly lays out the parameters of the task at hand and sets expectations for its execution. You'll want to include a description of the task, a proposed due date, who is responsible, and eventually a budget that's attached. You don't need extensive project planning in this section, just key milestones that you want to hit and when you plan to hit them.
You should also discuss key metrics, which are the numbers you will track to determine your success. Some common data points worth tracking include conversion rates, customer acquisition costs, profit, etc.
Company & team
Use this section to describe your current team and who you need to hire. If you intend to pursue funding, you'll need to highlight the relevant experience of your team members. Basically, this is where you prove that this is the right team to successfully start and grow the business. You will also need to provide a quick overview of your legal structure and history if you're already up and running.
Financial projections
Your financial plan should include a sales and revenue forecast, profit and loss statement, cash flow statement, and a balance sheet. You may not have established financials of any kind at this stage. Not to worry, rather than getting all of the details ironed out, focus on making projections and strategic forecasts for your business. You can always update your financial statements as you begin operations and start bringing in actual accounting data.
Now, if you intend to pitch to investors or submit a loan application, you'll also need a "use of funds" report in this section. This outlines how you intend to leverage any funding for your business and how much you're looking to acquire. Like the rest of your financials, this can always be updated later on.
The appendix isn't a required element of your business plan. However, it is a useful place to add any charts, tables, definitions, legal notes, or other critical information that supports your plan. These are often lengthier or out-of-place information that simply didn't work naturally into the structure of your plan. You'll notice that in these business plan examples, the appendix mainly includes extended financial statements.
Types of business plans explained
While all business plans cover similar categories, the style and function fully depend on how you intend to use your plan. To get the most out of your plan, it's best to find a format that suits your needs. Here are a few common business plan types worth considering.
Traditional business plan
The tried-and-true traditional business plan is a formal document meant to be used for external purposes. Typically this is the type of plan you'll need when applying for funding or pitching to investors. It can also be used when training or hiring employees, working with vendors, or in any other situation where the full details of your business must be understood by another individual.
Business model canvas
The business model canvas is a one-page template designed to demystify the business planning process. It removes the need for a traditional, copy-heavy business plan, in favor of a single-page outline that can help you and outside parties better explore your business idea.
The structure ditches a linear format in favor of a cell-based template. It encourages you to build connections between every element of your business. It's faster to write out and update, and much easier for you, your team, and anyone else to visualize your business operations.
One-page business plan
The true middle ground between the business model canvas and a traditional business plan is the one-page business plan . This format is a simplified version of the traditional plan that focuses on the core aspects of your business.
By starting with a one-page plan , you give yourself a minimal document to build from. You'll typically stick with bullet points and single sentences making it much easier to elaborate or expand sections into a longer-form business plan.
Growth planning
Growth planning is more than a specific type of business plan. It's a methodology. It takes the simplicity and styling of the one-page business plan and turns it into a process for you to continuously plan, forecast, review, and refine based on your performance.
It holds all of the benefits of the single-page plan, including the potential to complete it in as little as 27 minutes . However, it's even easier to convert into a more detailed plan thanks to how heavily it's tied to your financials. The overall goal of growth planning isn't to just produce documents that you use once and shelve. Instead, the growth planning process helps you build a healthier company that thrives in times of growth and remain stable through times of crisis.
It's faster, keeps your plan concise, and ensures that your plan is always up-to-date.
Download a free sample business plan template
Ready to start writing your own plan but aren't sure where to start? Download our free business plan template that's been updated for 2023.
This simple, modern, investor-approved business plan template is designed to make planning easy. It's a proven format that has helped over 1 million businesses write business plans for bank loans, funding pitches, business expansion, and even business sales. It includes additional instructions for how to write each section and is formatted to be SBA-lender approved. All you need to do is fill in the blanks.
How to use an example business plan to help you write your own
How do you know what elements need to be included in your business plan, especially if you've never written one before? Looking at examples can help you visualize what a full, traditional plan looks like, so you know what you're aiming for before you get started. Here's how to get the most out of a sample business plan.
Choose a business plan example from a similar type of company
You don't need to find an example business plan that's an exact fit for your business. Your business location, target market, and even your particular product or service may not match up exactly with the plans in our gallery. But, you don't need an exact match for it to be helpful. Instead, look for a plan that's related to the type of business you're starting.
For example, if you want to start a vegetarian restaurant, a plan for a steakhouse can be a great match. While the specifics of your actual startup will differ, the elements you'd want to include in your restaurant's business plan are likely to be very similar.
Use a business plan example as a guide
Every startup and small business is unique, so you'll want to avoid copying an example business plan word for word. It just won't be as helpful, since each business is unique. You want your plan to be a useful tool for starting a business —and getting funding if you need it.
One of the key benefits of writing a business plan is simply going through the process. When you sit down to write, you'll naturally think through important pieces, like your startup costs, your target market , and any market analysis or research you'll need to do to be successful.
You'll also look at where you stand among your competition (and everyone has competition), and lay out your goals and the milestones you'll need to meet. Looking at an example business plan's financials section can be helpful because you can see what should be included, but take them with a grain of salt. Don't assume that financial projections for a sample company will fit your own small business.
If you're looking for more resources to help you get started, our business planning guide is a good place to start. You can also download our free business plan template , or get started right away with LivePlan .
Think of business planning as a process, instead of a document
Think about business planning as something you do often , rather than a document you create once and never look at again. If you take the time to write a plan that really fits your own company, it will be a better, more useful tool to grow your business. It should also make it easier to share your vision and strategy so everyone on your team is on the same page.
Adjust your plan regularly to use it as a business management tool
Keep in mind that businesses that use their plan as a management tool to help run their business grow 30 percent faster than those businesses that don't. For that to be true for your company, you'll think of a part of your business planning process as tracking your actual results against your financial forecast on a regular basis.
If things are going well, your plan will help you think about how you can re-invest in your business. If you find that you're not meeting goals, you might need to adjust your budgets or your sales forecast. Either way, tracking your progress compared to your plan can help you adjust quickly when you identify challenges and opportunities—it's one of the most powerful things you can do to grow your business.
Prepare to pitch your business
If you're planning to pitch your business to investors or seek out any funding, you'll need a pitch deck to accompany your business plan. A pitch deck is designed to inform people about your business. You want your pitch deck to be short and easy to follow, so it's best to keep your presentation under 20 slides.
Your pitch deck and pitch presentation are likely some of the first things that an investor will see to learn more about your company. So, you need to be informative and pique their interest. Luckily, just like you can leverage an example business plan template to write your plan, we also have a gallery of over 50 pitch decks for you to reference.
With this gallery, you have the option to view specific industry pitches or get inspired by real-world pitch deck examples. Or for a modern pitch solution that helps you create a business plan and pitch deck side-by-side, you may want to check out LivePlan . It will help you build everything needed for outside investment and to better manage your business.
Get LivePlan in your classroom
Are you an educator looking for real-world business plan examples for your students? With LivePlan, you give your students access to industry-best business plans and help them set goals and track metrics with spreadsheet-free financial forecasts. All of this within a single tool that includes additional instructional resources that work seamlessly alongside your current classroom setup.
With LivePlan, it's not just a classroom project. It's your students planning for their futures. Click here to learn more about business planning for students .
Ready to get started?
Now that you know how to use an example business plan to help you write a plan for your business, it's time to find the right one.
Use the search bar below to get started and find the right match for your business idea.
The quickest way to turn a business idea into a business plan
Fill-in-the-blanks and automatic financials make it easy.
No thanks, I prefer writing 40-page documents.
Flash Sale. 40% Off the #1 rated business plan builder
How to write a business proposal
ADOBE ACROBAT
How to write a business proposal in 7 steps.
Create a well-structured proposal to win new clients and business.
Explore Adobe Acrobat
JUMP TO SECTION
1. Research and outline the parts of your business proposal
2. Build the title and table of contents
3. Write your executive summary
4. Get into the project details
5. List deliverables, milestones, and budgets
6. Craft the conclusion and appendix
7. Edit and professionally polish your proposal
What is a business proposal?
A business proposal is a written offer of a product or service to a prospective customer. Winning business proposals help secure funding, expand projects, and grow your business.
What should be included in a business proposal?
There are a few key questions that should be answered in your business proposal:
Who are you? What does your company do?
What problems are your buyers facing?
What solution does your company offer to solve the problem?
How will your company successfully implement the solution?
How much money, time, and other resources do you estimate will be required to implement the solution?
Types of business proposals.
Before you can decide how to structure your proposal, it's important to understand what type of proposal is most appropriate for the situation. While there are different types of proposals in different industries, they usually fall into one of these three categories:
Informally solicited business proposal.
This type of business proposal is for when no official request has been made for a proposal. Informally solicited proposals stem from spontaneous, informal conversations with a client or vendor — unlike official requests that contain much more detail. You might write one if a prospective buyer is interested in your products or services and asks for a business proposal so that they can analyze it. With these types of requests, prospective buyers will not normally ask for competing proposals. This type of proposal will require a decent amount of additional research on your end.
Unsolicited business proposal.
An unsolicited business proposal is for when you wish to approach prospective customers with a proposal, although they didn't request one, in hopes of securing them as customers. These proposals are more generic and act like a cold email or marketing brochure. This type of business proposal is created without the understanding of the potential customer and their requirements. By conducting market research and identifying customer pain points, you can create a personalized solution based on each individual buyer's needs.
Formally solicited business proposal.
Formally solicited business proposals are created upon official request for a business proposal to be written. With this type of proposal, you will have most (if not all) the information required to understand a prospective buyer's needs. All you have to do is write the proposal for the buyer so that they can analyze it and you can start the sales process. Formally solicited proposals are typically written as a response to published requirements from the business that is searching for proposals. These will be created because of a public posting asking for proposals. These clients are likely looking through multiple proposals to try and find the best fit.
Why write a business proposal?
Business proposals are huge for new businesses looking to expand. Whether you're an established small business or one looking to grow, a business proposal can help you with everything from securing funding to growing an existing project.
A business proposal is a document that helps you:
Document realistic plans and projections
Attract new clients and new business
Bring in investors for funding
Outline additional structure for growth
Identify strengths and weaknesses of your current business model
Showcase new pricing models and other relevant metrics
Sound like something that might be useful? Here's how you create one.
How to write a business proposal.
Business proposals can vary in formatting, but there are some key elements that any business proposal should have. Some of the most essential elements include a title page, table of contents, details on your company's "why" in the executive summary, a problem or need statement, a proposed solution, qualifications, a timeline, pricing, billing, legal information, clarification of terms and conditions, and the acceptance section where your potential buyer can sign the document.
You will want to make sure you have a comprehensive understanding of the business before composing your proposal. It can be helpful to set up an initial meeting or call to gain insight into what the client wants from your business. If the business has shared an RFP with you, be sure to give it a thorough read-through. After your research is complete, you can create your business proposal. Detailed below are the key elements to begin.
1. Research and outline the parts of your business proposal.
You likely know what you want to do to expand your business already, so you have probably done plenty of research. If you haven't, it's important to come into the process well prepared and informed before you outline. Make sure that you have case studies, pertinent data, and compelling examples of how your proposal will lead to benefits for your client before you begin.
Building a business proposal is a highly structured process, which means that an outline is essential. An outline can be as simple as a one- or two-page document, with bullet points breaking key areas down into quick summaries that you can then expand into full sections.
For a basic outline, writing a small section for each step that follows in this guide is a great way to organize and set up your proposal. You can use steps 2–6 here as the framework for your outline. You can even build out the entire document in a PDF editor . You'll be able to drop pages in and comment to your proposal on the fly.
2. Build the title and table of contents.
The introduction to your business proposal is always the title. Creating a strong, solid title page gives a prospective client an idea of the value proposition, as well as what is going to follow within the proposal. This is the first step in getting eyes on your work. Especially if the proposal is unsolicited, you have to make sure to excite your audience, assuring them that your proposal is going to solve their pain points.
The table of contents summarizes the remainder of the proposal and helps readers reference where different sections start and end, but it can also be a way of providing additional small summaries of each section — it's up to you. There are many types of proposals — from sales proposals to marketing proposals — and the table of contents can give clues to your audience about what you're selling and how it benefits them.
3. Write your executive summary.
The executive summary functions as an introduction to your reader. In some ways, it's like a cover letter — a concise introduction and summary of your proposal. You'll want to introduce your company (especially if the proposal is unsolicited), give an overview of your business goals and objectives, show off some milestones you've already hit, lay out what the future path is, and explain how the proposal you're writing is the first step of that path.
You're talking to decision makers and potential customers, so you want to make sure that you're reeling your audience in as much as possible with snappy writing that outlines what they can expect in the following sections of the proposal.
4. Get into the project details.
Problem, solution, qualifications. These three words are the mantra of this section. Your proposal needs to identify the client's problem and immediately follow up with a proposed solution. Problem statement plus solution equals a happy client who is excited about coming to work with you.
And, during all of this, you must demonstrate your expertise through qualifications. If your company or business is certified and has a track record of success solving this particular problem, showcase it. If you need additional capabilities to achieve what you need, identify that as well. At the end of this section, your target audience should walk away confident you can meet any client's needs.
5. List deliverables, milestones, and budgets.
After you outline project details, identify specific deliverables this proposal will produce. For instance, if your proposal is to open a new branch of your business in a new region, identify all the steps that will happen in that process, what they'll cost, and what the timeline is. Striving for accuracy and professionalism in this section is key, as it demonstrates that you're serious about what you're trying to do. Coming in with examples of previous successes can also demonstrate proof that your process works.
While a proposal can be a formal document, it doesn't have to be stodgy. A winning proposal has eye-catching headings, is free of typos, and outlines the time frames, scope of work, and payment schedules that a client can expect if they accept.
6. Craft the conclusion and appendix.
End with a strong call to action that lets the reader know what they should do next. That can be a salesperson's number or a contact form online to discover more. An appendix that contains reference materials, definitions, methodology, and other relevant items can also be effective.
7. Edit and professionally polish your proposal.
A business proposal is bolstered by two things: solid writing and elegant design. If you are writing a Request for Proposal (RFP), you will want to include the following elements:
An introduction to your company and background information on the project
The project goals and scope of services needed
A deadline for receiving bids
A timeline for when you expect to select a winning proposal
Which specific elements you would like included in the proposal
Any specific challenges you'd like the contractors to solve
Your estimated budget range for the project
Whether you're creating a Request for Proposal (RFP) , a solicited proposal, or a series of case studies, Acrobat Pro gives you the tools to design beautiful and eye-catching proposals — and you don't even have to start from scratch. There are dozens of free business proposal templates available to start working from, and Acrobat makes it easy to add graphics, images, and creative formatting to your proposal.
Plus, if you're sharing your proposal digitally, you can easily add graphs, pricing tables, links, and attachments to enhance the overall experience for readers. Your table of contents can be hyperlinked throughout the document, and you can send readers to supplementary documents elsewhere.
Creating a compelling proposal and tidy cover page with Acrobat Pro is only a few more steps away . You can start learning how with helpful guides and tutorials, and soon you'll have a business proposal that will grow and enhance your business.
Keep exploring
https://main--dc--adobecom.hlx.page/dc-shared/fragments/seo-articles/seo-caas-collection
https://main--dc--adobecom.hlx.page/dc-shared/fragments/seo-articles/acrobat-color-blade
Credit cards
View all credit cards
Banking guide
Loans guide
Insurance guide
Personal finance
View all personal finance
Investing + Retirement
Small business
View all small business
You're our first priority. Every time.
We believe everyone should be able to make financial decisions with confidence. And while our site doesn't feature every company or financial product available on the market, we're proud that the guidance we offer, the information we provide and the tools we create are objective, independent, straightforward — and free.
So how do we make money? Our partners compensate us. This may influence which products we review and write about (and where those products appear on the site), but it in no way affects our recommendations or advice, which are grounded in thousands of hours of research. Our partners cannot pay us to guarantee favorable reviews of their products or services. Here is a list of our partners .
How to Write a Business Proposal in 7 Steps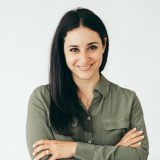 Many or all of the products featured here are from our partners who compensate us. This influences which products we write about and where and how the product appears on a page. However, this does not influence our evaluations. Our opinions are our own. Here is a list of our partners and here's how we make money .
Whether you're a B2B or a B2C company, you're in the business of convincing customers to choose to spend their money with your business. For a B2B company that process usually involves a business proposal. In the B2B industry, once you've attracted new customers, which are most likely other businesses, you have to actually make a deal. Unlike B2C companies, who use marketing strategies and then hope their customers respond and purchase their product and service, there's a little more involved in this exchange. That's where your business proposal will come into the picture.
Luckily, even though your process and the exact format for your business proposal can be unique to your company, there is also a general formula you can follow to make things easier, especially the first few times you write a proposal.
In this guide, we'll walk you through the general steps of how to write a business proposal—including how to decide what kind of proposal you're writing, how you should organize it, and what information you should include.
How to write a b usiness proposal: 7 essential steps to follow
With these starting points in mind, let's get down to the process. Whether you're just learning how to write a business proposal, or want to change up the one you've already been using, you'll want to break down writing into a step-by-step approach. The organization is key when you're writing a business proposal—structure will not only help you answer the core questions mentioned above, but it'll also help you create consistent, successful proposals every time you're pitching new business.
This being said, when writing a business proposal, you can break down the document into these sections:
Introduction
Table of contents
Executive summary
Project details
Deliverables and milestones
Bonus: Appendix (if necessary)
Step 1: Introduction
The introduction to your business proposal should provide your client with a succinct overview of what your company does (similar to the company overview in your business plan). It should also include what sets your company apart from its peers, and why it's particularly well-suited to be the selected vendor to undertake a job—whether the assignment is a singular arrangement or an ongoing relationship.
The most effective business proposal introductions accomplish more with less: It's important to be comprehensive without being overly wordy. You'll want to resist the temptation to share every detail about your company's history and lines of business, and don't feel the need to outline every detail of your proposal. You'll want to keep the introduction section to one page or shorter.
Step 2: Table of contents
Once you've introduced your business and why you're the right fit for the client you're submitting the proposal to (a quasi-cover letter), you'll want to next create a table of contents. Like any typical table of contents, this section will simply outline what the client can expect to find in the remainder of the proposal. You'll include all of the sections that we'll cover below, simply laid out as we just did above.
If you're sending an electronic proposal, you may want to make the table of contents clickable so the client can easily jump from section to section by clicking the links within the actual table of contents.
Step 3: Executive summary
Next, your business proposal should always include an executive summary that frames out answers to the who, what, where, when, why, and how questions that you're proposing to the client lead. Here, the client will understand that you understand them.
It's important to note that despite the word "summary," this section shouldn't be a summary of your whole business proposal. Instead, this section should serve as your elevator pitch or value proposition. You'll use the executive summary to make an explicit case for why your company is the best fit for your prospect's needs. Talk about your strengths, areas of expertise, similar problems you've solved, and the advantages you provide over your competitors—all from the lens of how these components could help your would-be client's business thrive.
Step 4: Project details
When it comes to how to write a business proposal, steps four through six will encompass the main body of your proposal—where your potential client will understand how you'll address their project and the scope of the work.
Within this body, you'll start by explaining your recommendation, solution, or approach to servicing the client. As you get deeper within your explanation, your main goal will be to convey to the client that you're bringing something truly custom to the table. Show that you've created this proposal entirely for them based on their needs and any problems they need to solve. At this point, you'll detail your proposed solution, the tactics you'll undertake to deliver on it, and any other details that relate to your company's recommended approach.
Step 5: Deliverables and milestones
This section will nest inside the project details section, but it's an essential step on its own.
Your proposal recipient doesn't get merely an idea of your plan, of course—they get proposed deliverables. You'll outline your proposed deliverables here with in-depth descriptions of each (that might include quantities or the scope of services, depending on the kind of business you run). You never want to assume a client is on the same page as you with expectations, because if you're not aligned, they might think you over-promised and under-delivered. Therefore, this is the section where you'll want to go into the most detail.
Along these lines, you can also use this section of the prospective client's proposal to restrict the terms and scope of your services. This can come in handy if you're concerned that the work you're outlining could lead to additional projects or responsibilities that you're not planning to include within your budget.
Moreover, you might also want to consider adding milestones to this section, either alongside deliverables or entirely separately. Milestones can be small, such as delivery dates for a specific package of project components, or when you send over your first draft of a design. Or, you can choose to break out the project into phases. For longer projects, milestones can be a great way to convey your company's organization and responsibility.
Step 6: Budget
There's no way around the fact that pricing projects isn't easy or fun—after all, you need to balance earning what you're worth and proving value, while also not scaring away a potential client, or getting beaten out by a competitor with a cheaper price. Nevertheless, a budget or pricing section is an integral part of a business proposal, so you'll want to prepare your pricing strategy ahead of time before getting into the weeds of any proposal writing.
This being said, if you fear the fee might seem too high to your potential client, you might decide to break out the individual components of the budget—for example: social media services, $700; web copywriting $1,500—or create a few different tiers of pricing with different services contained in each. The second approach might not work for all types of businesses or proposal requests, but it may be worth considering if you're worried about your overall fee appearing steep.
With these points in mind, once you've determined how to outline your pricing, you'll list it out (you might even include optional fees or services) and the overall cost for the scope of work you've described.
Step 7: Conclusion
Finally, your conclusion should wrap up your understanding of the project, your proposed solutions, and what kind of work (and costs) are involved. This is your last opportunity to make a compelling case within your business proposal—reiterate what you intend to do, and why it beats your competitors' ideas.
If you're writing an RFP, again, meaning a potential client has requested this document from you, you might also include a terms and conditions section at this point. This end-on piece would detail the terms of your pricing, schedule, and scope of work that the client would be agreeing to by accepting this proposal.
Bonus step: Appendix (optional)
After the conclusion, you might also decide to include an appendix—where you add any supplemental information that that either doesn't fit within the main proposal without being disruptive for the reader, or is less than essential to understanding the main components of your proposal. You'll likely only need an appendix if you have stats, figures, illustrations, or examples of work that you want to share with your potential client. This being said, you might also include contact information, details about your team, and other relevant information in this section.
If you don't have any additional information to include, don't worry—you can end your business proposal with the conclusion section.
Business proposal considerations
Before you dive into determining how to write a business proposal that will give you a competitive edge, there are a few important things to keep in mind.
First, you'll want to make sure that you're accomplishing the right objectives with your proposal. When writing a business proposal, you're trying to walk a line between both promoting your company and addressing the needs of your would-be client, which can be difficult for any company to do.
This being said, you'll want to remember that a business proposal is different than a business plan, which you likely already wrote for your company when you were starting your business. Your business plan spells out your company's overall growth goals and objectives, but a business proposal speaks directly to a specific could-be client with the purpose of winning their business for your company.
With this in mind, in order to write a business proposal for any potential client, you'll need to establish your internal objectives and how these will contribute to the work you're proposing. To explain, you'll need to consider the following:
What tasks will need to be done for this work?
Who will do each task, and oversee the job at large?
What you'll charge for the job?
Where will the work be delivered?
When will it be done?
Why are you the best fit for the job the client needs to be accomplished?
How will you achieve results?
Not only are these questions at the heart of clear and concise writing, but you also won't be able to write your business proposal without answers to them. So as you're going through the different pieces of your business proposal, keep in mind the objectives of your business, while also remaining persuasive regarding why the potential client should work with you instead of someone else.
The next important thing you'll need to keep in mind before you start writing a business proposal is what kind of proposal are you writing. Essentially, there are two types of business proposals—solicited proposals where someone requested the proposal from your company—and unsolicited proposals, where you're sending the document to another business unprompted.
In the case of solicited proposals, often called RFPs (short for a request for proposal), it's likely that this potential client already knows at least a little about your business. With these kinds of business proposals, you'll want to spend less time convincing the client that you're the best small business consultant for the job and more on making your proposal feel custom to their specific brief, project, or problem. On the whole, the less generic your business proposal is, the more likely you are to win the work.
Unsolicited proposals, on the other hand, are much harder to sell.
As you're writing a business proposal to a company that doesn't know they may need your services, you'll want to focus on getting them to understand why your company is specifically unique. You want to show them that you can add significant value to their business that they don't already have. If there is currently someone performing the function you would like to, the sell will even be more difficult.
Business proposal examples
So, now that we've gone through all of the steps to show you how to write a business proposal, let's discuss some examples. As you go through the writing process, you might find it's helpful to consult external resources to review business proposal samples or templates and see how other businesses have structured these types of documents. Specifically, it might be even more helpful to review business proposal examples that relate to your particular industry—such as marketing, advertising, or finance.
General business proposal sample
If you're looking for a general business proposal example, you might consult BPlan, which offers advice, examples, and templates for the documents that are required to plan and operate a small business. In the BPlan sample, BPlan breaks their example into three overarching parts—a problem statement, a proposed solution, and a pricing estimate. This may be a good place to start if you're writing a business proposal for the first time and need a simple, general example to follow.
For a solicited proposal or RFP, you may want to reference a business proposal example that specifically operates under the assumption that you've been asked for this proposal. In this case, you may check out one of the downloadable RFP templates from Template Lab.
Template Lab offers both Word and PDF versions of their templates—and these business proposal samples will include sections more appropriate for RFPs including terms and conditions, scheduling, and points of contact.
Business proposal template services or software
For the most advanced and plug-and-play type business proposal samples, you may decide to utilize a service like Proposify or PandaDoc. These software services allow you to choose from their library of professionally designed and outlined business proposal examples (which are also usually industry-specific) and customize the template for your business's needs.
It's important to note, however, that although you may be able to sign up for a free trial for these services, most of them will eventually require a paid subscription.
5 best practices for writing a business proposal
Writing a business proposal can seem overwhelming at first, as it requires you to provide information about your company and its services as they relate specifically to what your prospect needs. As you go through the process again and again, however, it will become easier and easier to write a succinct and effective business proposal.
This being said, there are a few best practices you can keep in mind to help you as you get started:
1. Be direct.
Although you might feel the urge to show off your language skills while trying to impress a client, when you're writing a business proposal, tour best bet to win business is to be clear, concise, and direct. You won't want to use overly flowery language or anything that could possibly be misconstrued.
2. Don't leave room for ambiguity.
You'll want to make sure your proposal is straightforward and easy to understand, with no room for misinterpretation around what you say you'll do or deliver.
Therefore, you'll want to avoid overly complicated industry jargon to be sure your client can understand exactly what you're talking about and what it means within the scope of your (and their) business.
3. Write for the right audience.
If you were writing a proposal for a specialty food business, it shouldn't look or sound exactly the same as if you were writing a proposal for an asset management company. You'll always want to keep your audience in mind as your craft and develop your proposal.
Ultimately, your best bet is to be straightforward, clear, and stick to the details, but you also shouldn't be afraid to tailor your writing to your audience so that your client feels that the proposal has truly been created with their business in mind.
This being said, your proposal should show that you not only understand your potential client but that you also respect them professionally.
4. Consider a title page.
Although this may not be necessary for a shorter business proposal, a title page can help with the general organization, flow, and professional feel of your document.
Like a title page for any other type of report, this one-page cover sheet would precede the remainder of your proposal and would likely include your business's name, contact information, and logo, as well as who you're submitting the proposal to.
Depending on your business or the potential client you're submitting the proposal to, you might decide that a title page is unnecessary, however, it's worth keeping in mind that it may be something to visually draw in your reader from the start.
5. Err on the side of brevity.
Finally, within the world of business proposals, shorter is usually better. This isn't to say, of course, that you should leave out details or omit important sections—it simply means that you should try to find the most succinct way to say what you need to say and get your point across to the potential client.
The bottom line
There's no doubt about it—learning how to write a business proposal is a lot of work. Luckily, however, you can follow our steps so you know what to include in your proposal and how to include it.
Ultimately, selling your services to potential clients is part of running and managing your business and as you do it again and again, it will only become easier.
This being said, as you go through the lifecycle of your business, you'll begin to accumulate a library of business proposals that you can continuously reference and use to develop your pitching strategy and writing process based on proposals that have and have not worked. And, hopefully, by taking the time to invest in this business proposal process, you'll be winning the work you need to grow your business.
This article originally appeared on JustBusiness, a subsidiary of NerdWallet.
On a similar note...
Share this page
Powerful business plan templates
Plan for the future, no matter what your business plans are or the size of your business with these designs and templates. whether it's just one big project or an entire organization's worth of dreams, these templates will keep you and your company on track from ideation to completion..
Put your ideas to work with simple templates for every business plan
Every successful business took a lot of planning to get there, and these templates will be cornerstones of your future success. Whether you're looking to attract new business, pitch your services or reimagine your company, with these simple, customizable templates at your fingertips you can turn complexity into something tangible. These templates can become marketing assets or simply remain internal touchpoints for your team. And as your dreams change, you'll always have this template to refer to – it's easy to change what exists on paper. If you're a small business, focusing on your niche can help you dominate in your field, and you can forge a plan to figure out exactly what that niche might be and how to target your ideal customer . When it's time to share your vision with stakeholders, craft a presentation that outlines your plan succinctly and with style. Let these templates from Microsoft Designer be your partner in business strategy for years to come.
How to Write a Business Proposal [Steps, Tips, & Templates]
You need to send a business proposal, and you want it to close. But how can you improve your chances?
Every year, we analyze the proposals sent with our software to discover what makes closing more likely. We used this research to craft this very guide .
To help you write better business proposals, we've curated the essential proposal format, a step-by-step process, plenty of templates to help you get started, and strategies for following up.
From images to esignatures, keep reading for data-backed insights into the most successful proposals.
What's in this guide:
What is a business proposal?
Basic proposal format, what to prepare before writing a business proposal, how to write a business proposal in 7 steps, 8 business proposal templates, 5 ideas to take your business proposal to the next level, what to do after you send a business proposal, using analytics for business proposal insights.
A business proposal is sent by a salesperson or account manager to a prospective client in order to pitch a product or service. A great proposal should include an executive summary or cover letter, details on the project timelines and deliverables, what makes the company the right choice for the job, and pricing and payment details.
Business proposals are typically sent from one business to another for all sorts of different services, such as enterprise software subscriptions, interior design, accounting, marketing, event catering, etc.
The purpose of a business proposal is to:
Sell your product or service with details, client results, testimonials, etc.
Clarify what is and isn't included in the proposal to accurately manage expectations
Layout terms and conditions to protect both parties
Lock in the deal right away with esignatures built into the proposal
Large corporations and government agencies will typically send out a request for proposal to competing companies and then choose the best (or cheapest) one.
A business proposal is very different from a business plan, because it is typically written to clarify a paid engagement between two companies. This might be a short project or a long contract. A business plan, on the other hand, is typically an internal document crafted to chart a businesses path forward towards goals, such as market expansion, revenue growth, new product lines, etc.
Types of business proposals
There are many different types of business proposals. They are typically broken down by industry.
Here are some common types of business proposals, by industry :
Real estate and construction
Professional services
Proposals can also be categorized based on the type of offering :
One-off projects
Recurring subscription
Ongoing service
Package options
Later on in this guide, we include a variety of proposal templates. Depending on what you selling, you might find it easier to begin with a template designed for your industry or for the type of offer you're selling (such as a one-off project). So be sure to peruse through the previews of each proposal so that you can see which template will save you the most time.
Business proposal example
An excellent business proposal addresses the client's pain points and showcases the proposed solution.
Here's an example business proposal to inspire you. The accounting proposal kicks things off with an attractive cover page.
All in all, it includes the cover page, an executive summary letter, an about us section, team photos and bios, a project summary, a breakdown of the proposed services, a pricing section, onboarding steps, and a contract with esignatures.
The services breakdown offers a great example of how to categorize your services and provide hourly estimates.
After researching over 1 million proposals, we found that winning proposals are most likely to include all of the following.
Here's the idea proposal structure :
1. Cover page
The cover page, also called a title page, should be kept simple. It prominently features a photograph or graphic design that is on-brand, you can use graphic design templates as a starting point. It also usually includes the project name, or the client name, as well as your company name. Some companies might include contact information on the cover page, while others will save that for a separate page.
Check out this cover page , which is bright, bold, and on-brand.
2. Executive summary
The executive summary is essentially your pitch.
It's your shot at capturing the client's attention and showing them that you have an approach that will exceed their expectations.
It's typically written in paragraph form (1 to 3 paragraphs) but can also include a bulleted list for a more skimmable style.
Make sure that your executive summary includes:
A quick description of the client's problem or starting point
How your company will serve the client and why you're suggesting this unique approach
Why your company is the best choice (average results, unique selling propositions, differentiators, awards, etc.)
This content marketing proposal offers an excellent example of an executive summary. Though in this proposal, the section is instead titled "Focus and Objectives." What makes it great is that it's on brand, goal-oriented, personable, and skimmable.
3. Approach or solution
In this section, you write about your process and why you approach things the way you do. For example, a Facebook marketing agency might say that they believe that creative work is essential to advertising success, and that's why they devote 90% of their time to developing videos, images, and copy.
Some companies will craft a custom approach section for each client, while others will re-use the section again and again. It all comes down to the number of services you offer and how much or how little you customize your work.
In corporate training, it's essential to clarify your approach so the client knows why your system will be effective. In this training template example , their process shows the essential steps in their proprietary approach.
4. About the company
This is your chance to brag. In your company bio, be sure to mention all of the important things that set your company apart. That might include your management style, the talent you have on your team, your average client retention rate or contract length, and any accolades.
With their location, awards, and team structure, this About Us page is an excellent example of how to sell yourself with authority.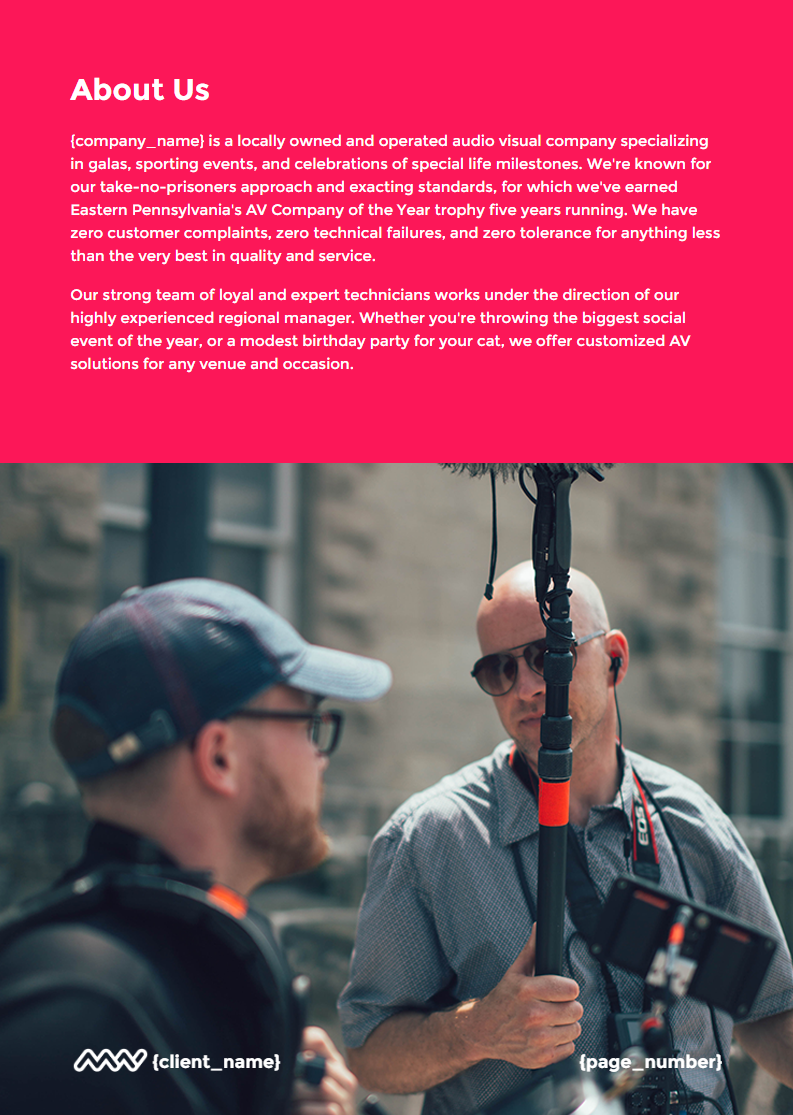 5. Deliverables
Use the deliverables section to summarize exactly what the client will receive from the engagement.
A TikTok ads management firm might include 15 ad creatives per month in their deliverables, for example. While an accounting firm might list the reports that will be sent weekly or monthly, along with the bookkeeping service.
In a construction project, on the other hand, the company might showcase the different milestones that the project will hit, and when these milestones are expected to be completed.
In this proposal , the Deliverables section is titled "Scope of Services," and it includes a list of all of the services that the prospective client will receive. Deliverables are mentioned within the scope, including a logo, brand colors, business cards, and brand guidelines.
6. Social proof or work samples
No matter what you sell, prospective clients will want to know that you have the right experience for the job.
Social proof can come in the form of written testimonials and case studies, video testimonials and case studies, portfolio photographs, G2 and Capterra badges, and rating averages from Google, Trustpilot, or other review sites.
For an architecture firm, construction company, or website designer, work examples can prove more powerful than testimonials. Prospects want to see what you can do. This architecture proposal showcases the company's work on a rehabilitation project.
The pricing section is of course the one that your clients will read again and again and deliberate over. That's why it's so important to make it clear, simple, and well-formatted.
Tables are a great way to showcase what's included in the total project cost or to provide package options.
Similar to interior design and construction services, event planning typically includes both hourly costs and hard costs (for products and venues). Here's an example of an event management proposal that includes a breakdown of the hourly work and the hard costs.
8. Terms and conditions
When you use modern proposal software , you can build a contract right into your proposal, eliminating the need for separate contract software.
Your proposal should include legal jargon that can protect both you and your client. You might have a statement of work and a master service agreement or terms and conditions.
In this website design proposal , there are 6 pages in total for the contract section. The potential client can easily click around to view all of these pages and share the proposal with their legal team if needed.
For proposals that are longer than 8 pages, it's wise to include a table of contents. If you use Proposify as your proposal software, then every proposal will automatically have the table of contents on the left-hand side, making it easier for the potential client to click around and review important sections multiple times.
A lot goes into writing a proposal. Before you can get to the writing part, you need to prepare.
This means talking with the client to figure out their needs, using your experience to pitch the best project, and talking with colleagues who will be involved in the project to see if they agree on the services you plan to propose.
You might also need to talk with your legal department and ask them for a contract template that you can include at the end of the proposal so that when the client signs off, it's legally binding.
Everything you need to prepare to write a business proposal:
An understanding of the client's needs
Your determination of the best approach
Details that will get the client to say yes
Agreement with internal colleagues
The pricing options you want to offer
Knowledge of who needs to sign off
Legal contract language or templates
To be a good writer , you must be concise, specific, and detailed. It really is that simple. The more examples and details you provide, the better.
That said, it does help to follow a process so that you can be sure you're providing everything that the decision-makers expect and more.
Here are the 7 essential steps for writing a business proposal:
Step 1. Determine the client's needs
The first step is to figure out what your client needs.
As mentioned in our section on preparation above, you'll need to speak with your client. If this is a new client, it might take two to five sales calls to collect all of the information you need. For an existing client, you can probably figure out what to include in their renewal proposal with just one call.
But of course, asking your client what they need isn't enough. You need to use your expertise to choose the best solution for them, even if it's not what they want or expect.
Step 2. Kick off your proposal with a template
Once you've done your due diligence, the next step is to choose a proposal template so you'll save time on both writing and designing.
You can use a template that matches your specific business or click around to find one with all the sections and a design style you like. Even if it's not created for your specific industry, it'll be easy to update the content to match your service or product.
Check out our full library of proposal templates.
Step 3. Write the evergreen messaging about your company
It's always smart to tackle writing section by section. This way, you don't get overwhelmed.
We recommend starting with the sections that are relevant to your business and that can be reused again and again. Your value propositions should guide the content.
Tackle these sections:
The cover page
The approach section
The about us page and team bios
The social proof or portfolio pieces
By starting off with what makes your company special, you'll break the ice during your writing process and also create your own custom template that you can use for further proposal writing.
Step 4. Craft the meat of the proposal (executive summary, approach, deliverables, etc.)
By now, you should have chosen a template and written your core company messaging.
Now it's time to write the meat of the proposal.
In this step, you'll be catering your proposal to the new client. A startup will require a different proposal than a small business, and the same goes for an enterprise.
Here are some of the things you might need to write:
The unique methodology or approach you'll offer this client (if it changes per client)
The problem statement or executive summary
The client's goals
The scope of work
The project process and timelines
The deliverables
You can fill in your template's sections and take a peek at other templates to get inspiration and see if there are any additional sections or details you should add.
Step 5. Add in the project total or pricing options
Next, you should calculate your fees.
Depending on your business, you might add up flat rates, product costs, or hourly estimates to come up with a fixed project total. Or, you might present a price range that the project will likely fall between (making it clear that additional hourly costs could arise. Or perhaps, you'll offer a pricing table with different options to choose from.
Step 6. Add legal terms and conditions and esignatures
When you use proposal software (instead of just a PDF or Google slides), you can add a contract directly to your proposal.
If you already have approved contract language from your legal department, you can simply add it to the contract section of your proposal in Proposify. If not, you'll need to chat with your legal team or business lawyer to ensure you're adding all the right stipulations.
Proposals with esignatures close 35% faster and are 426% more likely to be accepted. So be sure to assign an esignature both to yourself and your client.
Step 7. Finalize the design and review all of the content before sending
Now it's time to review and finalize your proposal. Check for errors, places in the template you forgot to fill out, and wording that can be improved.
Make sure the graphic design is on point too. Switch out the template with your own brand colors and fonts. You can have a designer on your team handle this, or handle style customization yourself (with no design experience necessary).
The best way to write a business proposal? With a template of course.
We've rounded up 10 of the best templates for different types of businesses. And for each, we show you the proposal sections included to help you pick the right one for you.
Keep in mind that with any of these proposals, you can add and remove sections and also customize any page with text, headlines, images, videos, fee tables, and more.
1. Business consulting proposal template
This consulting proposal template can be used by any type of consulting firm.
Proposal sections :
Project Summary
Project Activities
Your Investment
2. Advertising Proposal Template
With this advertising proposal template, you can showcase your digital or traditional advertising services. The template includes TV, web, radio, and magazine, but you can update it to reflect your pitch.
Cover Letter
Who Are We?
Testimonials
Your Advertising Media Mix
3. Branding Proposal Template
Perfect for branding consultants, logo designers, and messaging strategists, this branding proposal template includes the project scope and timeline to help you clarify your process to potential clients.
Overview & Goals
Scope of Services
Sample Case Study
4. Commercial Lease Proposal Template
This commercial lease proposal template can be used for leasing office buildings, manufacturing facilities, warehouses, and event spaces.
Our Process
Meet Our Team
Terms and Conditions
5. Construction Bid Template
Use this construction bid template for new construction projects or renovations. It includes a detailed cost estimate table and a required deposit.
Cost Estimate
6. Catering Proposal Template
This catering proposal template is perfect for corporate projects but can work for weddings or personal events as well. You can use it for conferences, luncheons, retreats, or any other type of event.
Introduction
Event Details
7. Corporate Photography Proposal Template
With a beautifully designed portfolio section and a very detailed pricing table and print options, this is the perfect template for corporate photography . It also includes tips for success, so clients know how to make the most of their photoshoot time.
What We Offer
Photography Packages
Tips for Success
8. Financial Services Proposal Template
You can use this financial services proposal template to pitch financial services like risk management, budgeting, and investment management.
Services and Fees
Looking to kick up your proposals a notch?
Try one of these smart ideas:
1. Make your pricing dynamic
Dynamic pricing means that clients can choose what they want and that will automatically change the project total that they sign off on.
Proposals with options and add-ons have a 35.8% higher closing rate . Try giving package options and including add-ons such as ancillary services or maintenance work.
2. Create graphic designs for timelines and processes
Winning business proposals often include informative visuals to help clients understand your process at a glance.
You could create a graphic for project phases, milestones, or big deliverables.
3. Get creative with your social proof
Client testimonials are an easy starting point when it comes to social proof.
But can you do better? Can you get more creative and stand out from other consulting firms?
Here are some ways to improve your social proof game:
Include visuals for your average ratings (for example 4 and a half stars filled in).
Add any badges or graphics available from review sites like G2 and Trustpilot.
Film professional case study videos and embed them in your proposal.
Create a screenshare video where you talk through your digital portfolio samples.
Include an informal video testimonial from your client.
Add a video showing your team at work (ie, on the job site, running a workshop, speaking, etc.)
Write mini case studies with before and after transformations, result data, etc.
4. Have an "excludes" section
Is there something that is definitely not included in your proposal? Do clients often assume it's included or do they get confused?
If so, try adding a section that describes everything that isn't included in the proposal. You could mention that you don't offer these services, or state that they're available at an additional fee (if you want to upsell them).
5. Include videos for introductions or complex concepts
When you add a video to your proposal, you increase its chances of closing by 41% .
Here are some video ideas to try:
Informal intros filmed with Loom
Professional videos of your team at work
Case study videos
Quick descriptions of complex deliverables, methodologies, etc.
You sent the proposal. Now what?
Here's what to do next.
Sign it yourself
Make sure you sign the proposal right away (before your client opens it). This offers a more professional presentation and makes it more likely that your new client will add their signature too.
Be prepared to follow up
Project proposals don't always close all by themselves. As any good salesperson knows, follow-up is essential.
With Proposify, you can set up automated reminders. When we analyzed over 1 million proposals sent with our software, we found that proposals with pre-scheduled reminders have a 35% higher closing rate than those without.
Make adjustments to the proposal to close the deal
It's okay to make changes. In fact, proposals that get revised are actually more likely to close than ones that don't. When a client asks for revisions, it means they're interested.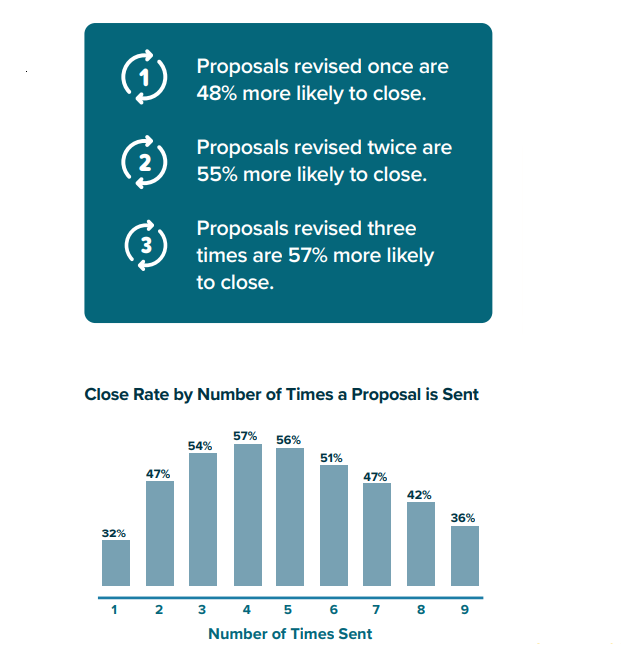 You might need to adjust your proposal document for its scope, deliverables, timeframe, or payment schedules.
Save different proposal templates
After you've created one proposal, you should save it as a template and give it a name. You might also want to duplicate it and adjust it to create a new proposal template. For example, if you offer SEO services , you might want to have one proposal for an SEO audit and another one for your monthly SEO retainer.
Create email templates
You can also create and store email templates that will save you time in the long run.
Try creating different templates for sending, reminders, and thank yous. If you offer different types of services, you can craft a unique sending template for each one.
Get feedback from clients on both won and lost proposals
One of the best ways to improve is to take feedback. Whether you win or lose the proposal, find out why.
Here are some tips on how to do this:
Won - When you win a proposal, you might ask the client why they decided to move forward with you on their first strategy call. Or, have their account manager ask the same question and pass the info to you.
Lost - If a client doesn't sign the proposal after 3 weeks, you can send a quick email with something like, "Just looking for some feedback. Can you let me know why you decided not to move forward? Thanks."
In today's digital world, a business proposal should be more than a formal document.
When you use the right tool to create and send your proposal, you should be able to gather important insights and trends.
Viewing metrics for a specific client
With Proposify, you can see the activity for every proposal. Know when clients are opening and viewing proposals so you can follow up in a way that matches their activity.
Average viewing metrics
Proposify also offers average viewing metrics that help you benchmark your views:
Total viewed
Average time to view
Average length of viewing
Average views per proposal
This is great for gauging how a new client compares with past activity.
Average closing metrics
You can also check your average closing rate and track it over time.
Check these closing metrics:
Closing rate
Try setting goals for improving your closing rate and then check your progress each month.
Insights by proposal type
Segment viewing and closing metrics by workspace, client name, or stream. A stream is a custom category that you can use for different service types, client industries, etc.
Growth trends
And lastly, you can check your growth trends to find out how much you're earning in new contracts and existing contracts. This is great for seeing your past revenue growth and for forecasting.
Trends include:
New won proposals (chart)
Active income (chart)
Start with a solid understanding of your client's goals and needs. Use a template to save time creating messaging and tables that will seal the deal. Then, try advanced techniques like dynamic pricing and videos to improve your closing rates even further.
Sign up for Proposify free for 14 days or get started with one of our templates .
How to Create a Business Proposal That Closes Deals
June 28, 2022
Winning Proposal Structure Tips (What The Research Says)
June 21, 2022
How to Write a Business Proposal: Step-by-Step Guide
First published on
Apr 6, 2020
You just finished an amazing meeting with a potential client, they seem ready to pull the trigger and excited to work with you. Then they utter the following sentence: "Please send me a proposal." And now you have to remember how to write one. This guide will give you a system and guidelines on how to write a business proposal and make that process easy and repeatable.
Writing business proposals is arguably not that fun. In fact, most business owners would rather avoid the task. However, if you have an amazing business proposal template to start with you can speed the process up significantly. The key is to build everything right the first time round and give yourself a reusable template you can tweak and adjust until it's perfect.
What we'll cover in this article
Proposal templates
Visual presentation and design
Introduction (Executive summary)
Detailed specification
Terms and conditions
Optimizing your proposals for conversion
What Is A Business Proposal?
An effective business proposal is a formal document created with the purpose of persuading your potential customers to work with you. It's a document used in a variety of industries – from selling carpets to offering enterprise software solutions and social media marketing , all of it starts with a business proposal.
Two types of business proposals
Besides the difference in the industry, the main division is between solicited and unsolicited business proposals. A solicited business proposal is sent when you already have a connection with the potential customer and they're interested in what you're selling.
Usually, the buyer themselves will ask for a proposal outlining your problem statement. Whether they're a small business or government agencies, your proposal should follow the project details they've outlined.
On the other hand, unsolicited proposals are sent without the explicit request of someone who may be interested in what you're selling. Whether you're writing formally solicited proposals or unsolicited ones, you'll need to know how to structure them.
Although it's easier to create a solicited proposal, don't stress out about writing unsolicited ones. Our guide can help you in both situations.
How To Write A Business Proposal The Easy Way
Have you ever freehanded a business proposal into the body of an email? Or started compiling it in a Word document from scratch? Or maybe you're more into InDesign so you noticed a typo on your freshly exported PDF?
The fact of the matter is, creating a proposal for every client from scratch is both exhausting and a waste of time. Having a structured proposal writing system in place will save you countless hours. At the most basic level, your proposal writing system is two things:
Having a great business proposal template written with everything in it
Knowing what needs editing each time
The first thing, getting your business proposal template in order, is vital. The second is a matter of personalization to the specific job and client.
What Is A Business Proposal Template?
Put simply, a proposal template is a proposal that is about 90% finished. Think of it as a collection of all the best pieces of content you've ever put into previous proposals.
Your best introduction describing the problem statement, your best pricing strategy , best type of proof, best title page, etc. A winning template combines all the best elements of the proposals you've sent which resulted in sales for your product or service.
If you're using proposal software like Better Proposals, compiling this shouldn't be difficult, because you will know which proposals work for your target audience thanks to our analytics and reports.
But what if you've never sent proposals before so you don't have a basis for templates? What if you don't have the time or just don't know a thing about proposals? No reason to worry – our proposal library has more than 130 different proposal templates that help sell a wide range of products or services .
Once you have your template in place, you'll only need to fill out the major details, such as:
The client's information
Specifics about the offer
Pricing, timelines, detailed specification
A proof section with an example similar to the offer you're sending, etc.
Once you add these, your business proposal is ready to go. The main idea is that templates help you write proposals in 15 minutes instead of 5 hours. To see what the template creation process looks like, check out how easy it is to design yours in Better Proposals .
The importance of a good business proposal template
The best thing about a good proposal template is that you only need to create it once. After that, it's just a matter of tweaking the details. If you do it properly the first time around, sending out a proposal turns into a few minutes' work.
The best tip we have is to choose your best proposal and turn it into a template. Allocate a good day to getting it as good as it can be – turn all specific information into placeholders, get your formatting sorted, and make sure your pricing section is clean and clear.
This also means editing the copy like it's a headline on your website. Consider the wording, your client, and the emotions you want to evoke – really make each section shine.
Despite their growing popularity, this is the time to resist the urge to use AI content writers . The content they produce is easy to spot and putting effort into creating a great business proposal template makes all the difference.
Later in this article, we'll look at what is included in a business proposal, and that goes for your template too. We'll provide business proposal examples as well. Next time you have that meeting with your potential client and they ask you to send them a business proposal for your proposed solution, you'll confidently walk away knowing exactly what to do.
How To Write A Business Proposal That Sells
Most people think that writing a business proposal is boring and time-consuming. And for the most part, they're right. There really is no creative flair in writing them and it's all about pitching your product or service so that the new client says yes and gives you money.
But it doesn't have to be this way. There is a way to make proposal writing easier and more efficient and get your prospective client on board more quickly.
In the following sections, we'll show you that writing a business proposal is more about preparation and using the right tools to make writing easier. In other words, we'll teach you how to write a business proposal with minimal effort and maximum sales performance.
Once you pick the right proposal software tools, you'll see how easy it is to create a winning proposal.
What questions are your customers asking?
When writing a business proposal, there's a situation going on that only the best salespeople understand. Your potential client has a list of questions. They'll rarely tell you what those questions are, mostly because they're pretty awkward.
For example, we had a situation when I quoted someone £40,000 for some software once. The proposal was about 17 pages long, and the client replied with one sentence:
"Sounds good. What happens if you die? How do I get my data back?"
I didn't think it was an appropriate time to go back to him and explain I probably wouldn't care about his data if I was dead. However, I did explain to him a contingency plan that we had in place for nearly a decade now for this exact situation. I told him, and he signed up.
This got me thinking. While this guy was the first bold enough to ask that question, he can't have been the first guy to think it. From that moment on, we included the contingency plan in every business proposal we sent under a section called 'How we protect your data'.
Awkward questions your potential customers have but won't ask you:
What happens if you die?
What will I do if they screw up my search engine rankings?
What happens if they take over my website and vanish?
What happens if they redesign my website and I get fewer conversions than I got before?
A rare client will actually ask these questions to your face, but it doesn't mean they won't pop into their mind. Think about it. How many questions do people actually ask on the back of proposals? Answer these questions in your proposal before the client gets a chance to ask them.
How do you want your potential clients to feel?
Don't think of business proposals as just sales documents – think of them as taking someone on an experience. Think movies. The emotions override the content. It's less important how you get them to feel sadness at the end, so long as you do.
Writing a business proposal isn't that different. It's all about the emotion you want your potential client to feel at the end of reading it. For example:
Excitement – Describing possibilities using uplifting pictures and success stories is good here. Don't bore them with a document resembling a long business plan.
Confidence – Include lots of proof and trust-building elements into this. Don't make suggestions; be certain in your wording.
Action taking – Lots of commanding words and talking about the next step. Don't bog them down with a list of 42 things to decide on. Just get them to do the "next" thing.
You could find the best custom writing service out there and you'd still be the only one who can do this properly. That's because, depending on your client and what you're selling, only you know what's most appropriate.
What you definitely don't want to be doing is talking in "maybes", "ifs", and using suggestive wording when you want someone to trust you. It sounds like you're not sure. As a good friend, Mitch Miller, says:
"The doctor doesn't ask the patient if it's the right prescription. He just prescribes the right thing and tells them to get out of the office."
How To Write A Business Proposal – The 8 Core Elements
There are 8 elements most business proposals should include. Some are absolutely essential; some are not – that depends on your specific situation. Here they are:
Does your proposal need to have all of these sections? Maybe yes, maybe not – it depends. However, all of our proposal templates have these sections out of the box. But wait – there's one thing we haven't mentioned on purpose.
0. The cover page
All proposals should have a well-designed cover page with an image and text to address the specific client. We're leaving it out because all of our business proposal templates come with beautiful, professionally designed cover pages already built in.
A beautifully designed cover page can help your business stand out because it gives your entire document a level of professionalism. What's more, it brings the wow factor that pulls clients in right off the bat.
1. The introduction
Also known as the Executive summary. Good business proposals always start with a great introduction . This is the most read part of your proposal, so it needs to get across that you understand their situation and you're clear on their goal. Your meetings and discovery sessions should be heavily predicated on getting the information for this section of the proposal.
The biggest reason you're not winning new business is not getting a chance to do a meeting or initial call about the job. As a result, you never discovered what the client wants to achieve, what's important to them, and what makes them tick. And because you don't know that information, you lead with the things that don't matter as much (e.g., the price or the technicalities of what you're going to do).
This is why a discovery call is one of the most important things to include when you learn how to write a business proposal. Without it, you're essentially guessing what the client needs.
Every Business Proposal Needs A Good Introduction
Your introduction should show the client that you've listened to their problem and that you have the cure, which you will show them in the next section. If you want to create an ongoing relationship, you need to show that you've researched your client's company.
If you want to present your clients with a custom service, this is the place to stress that. Show them how you customize your usual offer to match their exact pain point.
According to our own research, this is the most-read section of all business proposals besides the pricing. Most clients read just these two sections, so make sure that you invest extra time and care in this one.
How to write a proposal introduction
This section is also known as a summary or an executive summary, depending on your resources. Even though the title is different, everything else is the same – it's a section where you discuss how you're going to solve the client's problem and present your value proposition.
The most important tip we have here is to make it all about the client and the solution to their problem. In other words, refrain from going on and on about yourself. At the end of the day, a client reading a proposal wants to know what solution you offer. And if they're interested in your company history or the process of forming an LLC , they'll Google it.
Make sure to keep it short and to the point. You want to keep your entire proposal easy to read and as enjoyable of an experience for your potential client as possible.
Since the executive summary is such an important part of any standard business proposal, don't be afraid of asking your team members to read it and give you feedback. And if you need more practical writing tips, check out our in-depth proposal introduction writing guide .
2. The detailed specification
This part varies depending on what you're selling. If it's a website, this could be a list of pages and features. If you're writing a social media marketing proposal, then this could be the strategy or the talent and credentials of your team. It'll vary.
The basic idea is to be as detailed as possible in your offer. That way, the prospective client understands exactly how your proposed solutions work.
The reason it's important is that if the deal goes bad, you both have this section to refer back to. Your business proposal outlines accountability and what the client should hope for. Moreover, it also serves as a good exercise for you when writing a good business proposal, as this is all the information you're going to gather in any discovery phase of the deal.
It's important here to keep this in plain English. Stay far away from jargon, as it will only confuse the potential client. The less the reader understands, the less they trust you.
Also, if you absolutely must write about your company, this might be the place to do it. Who you are, what you do, how long you've been doing it, and what makes you stand out. However, don't spend too much time or space on this because the focus is on the client, not you.
3. The timescales
It doesn't matter if it's a wide bracket, like 2-4 weeks – you have to give the client some clue about your project timeline . Otherwise, it's a massive unknown.
It can be really useful to find out if the client has a special event or another reason for a project timeline to be important to them. If there is, tie that in. You can even tie that into scarcity to give them the incentive to sign the proposal off by a certain date. And if you're writing unsolicited proposals, you need to be especially convincing and present your project timeline in a way that will make it hard to say no to.
Be as specific as possible, but also use this section to your advantage. More time to deliver means two things:
You can finish earlier than promised and impress your client
You have more time to spare if something goes unexpectedly wrong
More time is always better, but make sure that you consider the need for urgency as well.
4. The proof
You must prove to your client that you can actually deliver your proposed solution. Now, you might say, "we have examples on our website". That's nice – but the client is not looking at your website, they're reading your proposal – your one big "ask" for the business. They want solid proof and a few good case studies will do.
You need to have sufficient proof in a good business proposal. This could be examples, testimonials, video case studies, screenshots from a client proving you helped them with something, a recording of a voicemail – anything.
As you can see in our business proposal example, it doesn't have to be complex and have the production value of a Spielberg classic. It just needs to get the point across.
To help them feel like they'll be in good hands, you can also indicate relevant credentials and certifications your team managers and members have. After all, product managers and team leaders will play a massive role in ensuring that your product or service is of top quality.
The good news is, there is more than one type of proof that you can choose. Case studies, testimonials, portfolio pieces, explainer videos – there are lots of ways to convince your clients that you're the real deal.
5. The price
Based on our data, this is the second most read section of any business proposal – people usually jump straight from the introduction to the pricing table. Needless to say, spend some extra time here to make it look right.
When using our business proposal templates, you can choose how to format your price based on project details. That said, there are a few things you want to make sure of.
The first is that the pricing is super clear. If you have somewhat of a confusing pricing structure, then this might be time to think about simplifying it.
Speaking of which, we've done some research on pricing in business proposals and you can see our results in the latest Proposal Report . As it turns out, it's a better idea to have a single offer and price instead of trying to get more money with upsells. Proposals with a single offer sold significantly more – 20.6% for offers with upfront costs and 33% higher for offers with monthly retainer costs.
The reason is that a business proposal is a matter of getting a simple answer – yes or no. The more options you add, the more difficult it gets for them to decide whether to sign or not. Keep your responsive pricing tables super simple.
The way you format your price can help avoid further negotiations. Our analysis of real-life pricing mistakes should give you a good idea of what to avoid.
How to name your pricing section
Finally, there is one more thing that you should know about the pricing section – don't call it that. We've discovered that these names work better:
Return on investment
And others following this pattern
Basically, you want your clients to see your services as an investment in their business, rather than a simple cost and money down the drain. Small businesses or enterprise clients, no one wants to spend money – they want to invest it.
6. The guarantee
Some people love the idea of a guarantee. Others don't like giving guarantees for fear of abuse. However, a guarantee is a great way to push new clients further towards conversion.
Instead of a typical money-back guarantee, consider guaranteeing a part of your service or a timescale. Cheryl Laidlaw's "Website in a Day" service is a good example.
She, at the time of writing, charges £1,995 for the day and delivers the website THAT NIGHT. The client doesn't go home (and neither does Cheryl) until it's done – which is an amazing offer .
7. The next steps
A lot of times, people seem to forget the very basics – to show the client what to do next. Sure, some people might read your business proposal and say, "Great, okay, let's go ahead". But why would you leave it up to them to figure it out?
It's not their job to figure out how to buy from you, especially if you're sending informally solicited proposals. Just make sure to tell them what the next steps are. Usually, this will be something like:
Step 1: Sign the proposal by typing your name in the box below and hitting 'Accept'. This makes the proposal a legally binding contract.
Step 2: We'll invoice you for 50%. Please pay for this immediately.
Step 3: We'll arrange our initial consultation call with you.
Anyone can do these tasks on their own – they're not all that complex. The problem is that if you leave all of this unsaid, you're leaving your clients wondering. Explain all the details of what's going to happen next.
8. The terms and conditions
You absolutely should be including your contract or terms and conditions. Just put it on a separate page called Terms & Conditions or Terms of Business .
There's a great contract written for freelancers which covers 98% of the basics. If you're not using a contract in your business right now, use this until your legal team demands something better.
You should always include your terms in your business proposals because when someone signs the proposal, they automatically sign the contract . It covers you and it covers the client, so it's only natural to include it.
Just reading the words "terms and conditions" may make you feel dizzy because of the work ahead, but it's actually something that you can do once and never fret about again later.
A Business Proposal That's Optimized for Conversion
So let's say you've followed all the steps in the "How To Write A Business Proposal Guide," and you now have the best structured proposal on the planet, and it still loses business. Why could this be? – perhaps it's a conversion problem. We've analyzed hundreds of thousands of proposals sent through our platform to see what makes them convert. Here are some data-backed tips to help you.
1. Send your proposals quickly
For over four years now, sending proposals out within 24 hours of meeting the client has been the best way to increase conversion rates. According to our data, proposals that are sent out within that time frame had a 23% higher conversion rate than those sent only a day later.
2. Include a cover page
While jumping straight into the introduction won't hurt your conversions significantly, our data shows having a cover page makes a difference. Proposals with a cover page convert 4.6% better than the ones without it.
3. Don't go overboard
The length of a business proposal will largely depend on what you do. That said, proposals that convert the best are short, concise, and to the point. Our data backs this up, showing that the optimal proposal length has been 6-7 sections for five years now.
4. Make sure your proposals are mobile-friendly
The number of clients opening business proposals on desktop computers has been steadily decreasing over the years. As a matter of fact, as much as 46% of proposals are now opened on mobile devices.
You won't get a second chance to make a first impression, and you can't control what device your client chooses to use. So what do you do? Choose a responsive design that looks great on all screen sizes.
5. Look professional
Pixelated logos, mismatched fonts, and typos are the best way to lose credibility right off the bat. Our data shows that branding goes a long way, with proposals sent from a custom domain converting 19.3% better than the ones sent from a third-party domain.
6. Integrate live chat
Great customer service is always crucial to increasing your conversion rate. Live chat not only helps you to respond to your client's questions in real time but also puts them at ease. That's why proposals with integrated live chat convert 18.2% better than those without it.
7. Make the offer easy to accept
The harder you make it for the client to do business with you, the more business you're losing. With business proposals, the answer is easy – use a web-based platform like Better Proposals. That way, you're letting clients sign documents electronically and pay, all in one place.
Using traditional PDFs sent as email attachments makes your conversion rate 88% worse. It's not a surprise when you think about it – nobody likes going through the hassle of printing, signing, scanning, and sending the document back.
Using Proposal Software To Write, Send & Track Your Business Proposals
The truth is, rarely anyone writes proposals these days – most people use proposal software. Here's why it's a good idea:
Proposal software is web-based . You can send your clients links instead of PDF files.
Proposals are optimized for different devices. They look and feel the same on a phone, laptop or tablet.
You get to use proposal templates . (We have more than 130 of them.)
You can track what the client does with the proposal. You get notifications when they read, forward and sign.
Clients can instantly sign proposals electronically. This means your proposals are considered legally binding contracts. No need for third-party tools like DocuSign or DocuSign alternatives – good proposal software has that already built in.
Clients can pay from the proposal. Paypal, Stripe, GoCardless, you name it.
You can use a variety of integrations . MailChimp, Zapier, Salesforce, HubSpot , or whatever else you are using in your sales workflow.
Detailed reporting . Find out what works and what doesn't, no guessing.
The ability to use live chat . You can chat with the client as they're reading the proposal, increasing your conversions.
You get to write your proposals in 15 minutes , not 5 hours. Pull the data from your CRM and populate it with automatic fields – it's that simple.
These are just some of the many reasons why you should consider using proposal software rather than opening Word next time you want to write an effective business proposal.
The takeaways
Whether you're a seasoned professional or just starting a new business , following our guide will help you dramatically increase the number of people who say yes to your proposals. In summary, here are the exact steps that you need to take to write an amazing business proposal:
Start off with a proposal template
Find out the questions that your clients are asking
Think of how you want the clients to feel as they read the proposal
Include the 8 elements of a winning business proposal, as listed above
Use proposal software to automate the writing process
One of the biggest reasons people take forever to write business proposals and ultimately do a bad job is because they are using software that simply isn't geared up to doing the job in an effective way. It might sound like a self-serving suggestion , but you should take a look at using Better Proposals for writing your next business proposal.
The business proposal templates in our Marketplace alone will save you a ton of time with many business proposal examples to browse, and our proposal software has everything you need for writing proposals in one place.
Ready to take your business to the next level?
Better Proposals takes the hassle out of admin work, makes you easier to buy from, and helps you win more deals.
Proposal Language: What to Write to Get your Clients to Sign
How to Create an Effective Business Proposal Presentation: Top Tips for Success
How to Write a Sales Proposal That Wins Clients' Hearts and Business
Proposal Template Tips – Win 113% More Business Faster
Product Updates
Freelancers
Proposal Breakdown
Proposal Templates
Integrations
Digital Signatures: Explained
We're hiring
Become a Partner
Brand Guidelines
Help and Support
Proposal University (New)
Reports (New)
The Price of Freelancing
15-Minute Proposal Book
Automate Your Business Book
Cocktails and Palm Trees Book
Alternatives
Alternative to Proposify
Alternative to Qwilr
Alternative to Bidsketch
Alternative to Nusii
Alternative to PandaDoc
Alternative to QuoteRoller
All alternatives
Proposal Management Software
Copyright 2023 © BetterProposals.io
Business Plan and Proposal: Everything You Need to Know
A business plan and proposal are two different documents with two different purposes and functions. 3 min read
A business plan and proposal are two different documents with two different purposes and functions. A business plan is a document that clearly spells out how a business intends to realize its objectives and goals, while a business proposal is a sales document that a business entity uses to request a contract from a client.
Business Plan vs. Business Proposal
A business plan and a business proposal are different from each other by content, goals, writing style, and structure. The major difference between both is that a business plan is a document that presents facts, while a business proposal is a request for a deal and a quotation of prices.
A Business Plan
You can think of a business plan as the documentation of a company's grand vision. Business plans are naturally tactical. It's like stating where and when you want to start, when you want to get to the next point in view, and how you intend to accomplish that progress. A business plan includes descriptions of how the business is intended to run, the details of financial goals, possible business rivalry, marketing strategy, executive summary, and other factors that affect a company's planned business growth.
A business plan is particularly effective in making potential investors interested in a company (especially a startup company that's yet to make a name in its industry). Additionally, a business plan can provide an idea of what a company requires for professionals such as attorneys, accountants, and potential employees. A business plan distinctly describes the scope of the business, and in so doing, clears your thoughts as a business owner.
The business plan should be honestly made because it's the outline of the company's vision. It indicates whether or not the business goals of the company are realistically achievable. Experts say an effective business plan would take approximately six weeks of thorough research and groundwork to create. In other words, you typically can't create an effective business plan in one day, present it to potential investors the next day, and achieve desired results.
A Business Proposal
A business proposal goes to a prospective client directly from an established business. It's an attempt to sell a business entity's service or product to a client, and not an attempt to sell the business itself. Also, a business proposal isn't an estimate. Though costs and certain other details will be provided in the business proposal, an estimate is a lot more unofficial and simply a provision to skim over the costs. It doesn't present the entire picture.
Basically, business proposals show a particular idea, such as a new, profitable undertaking. The proposal is intended to get investors to support the particular business endeavor being suggested. For instance, a well-known eatery chain may wish to extend its business to a nearby state. Such an eatery would have to compose a business proposal in order to get the financial support of its target investors.
Though the business proposal provides an overview of what the company does (similar to a business plan), its major objective is to provide the details of the suggested business idea, including providing answers in advance for any concerns that could be raised by potential investors.
Components of a Business Plan
Basically, a business plan has three components: business model description, sales tactics, and financial goals. However, more elaborately, it has the following sections of information:
Executive summary
Description of products and services
Industry analysis (analysis of possible business rivalry)
Marketing strategy
Operating plan
Structure of leadership
Internal analysis
Built-out plan
Introduction of management
Financial goals (deliberations on monetary concerns, and how to address them and achieve expected results).
Solicited vs. Unsolicited Business Proposals
A solicited business proposal, when presented in response to a request for proposal (RFP), should be in the format requested by the client in their RFP. The same format may or may not be used for an unsolicited business proposal. Its purpose is to suggest and develop a business idea. Therefore, it's recommended to use the same format or some other format that's well-known in the field of endeavor.
An unsolicited business proposal offers a business entity the flexibility to choose what structure they deem appropriate. However, the proposal is expected to meet industry standards, no matter what format is used. For instance, it should emphasize major areas of interest, be thoroughly researched, offer a proposition of value, and feature a call to action.
If you need help with a business plan and proposal, you can post your legal need on UpCounsel's marketplace. UpCounsel accepts only the top 5 percent of lawyers to its site. Lawyers on UpCounsel come from law schools such as Harvard Law and Yale Law and average 14 years of legal experience, including work with or on behalf of companies like Google, Menlo Ventures, and Airbnb.
Hire the top business lawyers and save up to 60% on legal fees
Content Approved by UpCounsel
Business Proposal Ideas
Comparison Between Business Proposal and Business Plan
Business Contract Proposal
Business Proposal Introduction
How To Write A Business Proposal
Writing A Contract Proposal
LLC Business Plan Template
Sample of a Good Business Plan
Service Business Plan
How to Contact Companies for Business
Advertising
Applications
Assessments
Certificates
Announcement
Invitations
Newsletters
Questionnaires
Food & Beverages
Recruitment
Marketing Examples
Transportation
27+ Business Proposals Examples in MS Word | PDF | Pages | Google Docs
Business Proposals Examples
21+ business proposal examples, business proposal format, indesign business proposal, professional business proposal example, small business proposal template, business analysis proposal, business project proposal, business partnership proposal, simple business partnership proposal template, business loan proposal template, business problem solving proposal template, business proposal for investors template, cleaning business proposal, proposal to buy a business template, real estate business proposal template, photography business proposal, business partnership proposal template, business proposal template, travel business proposal, catering business proposal template, cleaning business proposal template, marketing proposal template, corporate training proposal, sample business proposal for restaurant, business proposal, small business plan, hr business proposal template, what is a business proposal, how to write a business proposal, what are the three different types of business proposals, what are the elements of a good business proposal, what's the recommended length for a business proposal.
Template Details
Available file formats.
1. Do an In-Depth Market Research
2. provide details of your project scope, 3. back your claims with reliable data, 4. prioritize easy scanning.
Formally solicited proposal
Informally solicited proposal
Unsolicited
Executive summary
Business description
Market analysis
Organization and management
Sales strategy
Funding requirements
Financial projections
More Design
11+ business problem solving proposal examples - pdf, word ..., 12+ proposal memo examples & samples - pdf, word, pages ..., 10+ cleaning proposal examples and samples - pdf, word, pages ..., 8+ fundraising proposal examples & samples - word, pdf, pages ..., 10+ concept proposal examples & samples - pdf examples, 10+ business problem solving proposal examples - doc, pdf ..., 19+ investment proposal examples - pdf, word, pages examples, 10+ loan proposal examples - pdf, word examples.

Related Articles
id; ?>)" rel="noopener" role="button" tabindex="0" aria-label="postclick">57+ Business Proposal Examples & Samples - PDF, DOC Examples
id; ?>)" rel="noopener" role="button" tabindex="0" aria-label="postclick">24+ Business Proposal Examples & Samples - PDF, Word, Pages ...
SUGGESTED TOPICS
The Magazine
Newsletters
Managing Yourself
Managing Teams
Work-life Balance
The Big Idea
Data & Visuals
Reading Lists
Case Selections
HBR Learning
Topic Feeds
Account Settings
Email Preferences
Business plans
Entrepreneurship
Entrepreneurial business strategy
Entrepreneurial exit strategy
Entrepreneurial finance
Entrepreneurial financing
How to Write a Winning Business Plan
Stanley R. Rich
David E. Gumpert
From the May 1985 Issue
Don't Waste Your Time on Networking Events
Derek Coburn
September 26, 2016
How to Write a Great Business Plan
William A. Sahlman
From the July–August 1997 Issue
Crossing the River
Lynda M. Applegate
March 07, 2011
Great Businesses Don't Start With a Plan
Anthony K. Tjan
May 16, 2012
When It's Time to Pivot, What's Your Story?
Rory McDonald
Robert Bremner
From the September–October 2020 Issue
Introduction to Business Plan Development, Spanish Version
Harvard Business Publishing
Steven S. Rogers
March 12, 2014
Making Social Ventures Work
James D. Thompson
Ian C. MacMillan
From the September 2010 Issue
How We Built a Strong Company in a Weak Industry
Roger Brown
From the February 2001 Issue
To Succeed in the Long Term, Focus on the Middle Term
Geoffrey A. Moore
From the July–August 2007 Issue
Spinning Out a Star
Michael D. Lord
Stanley W. Mandel
Jeffrey D. Wager
From the June 2002 Issue
Business Plans and Other Works of Fiction
Scott Anthony
Scott D. Anthony
November 06, 2013
The CEO of Cabot Creamery on Beating Sustainability Benchmarks
From the May–June 2020 Issue
Adapt to the Market
Create your rules of the road.
Deviating from the Business Plan
When Should Entrepreneurs Write Their Business Plans?
Francis J. Greene
Christian Hopp
May 18, 2018
Research: Writing a Business Plan Makes Your Startup More Likely to Succeed
Planning for Success, Portuguese Version
Fix Their Problem, Win the Deal, French Version
A Roadmap for Entrepreneurs
Joe Mandato, Pete McNerney and Empathetics
Rosabeth Moss Kanter
Ai-Ling Jamila Malone
Brian Hoffstein
August 08, 2017
Lee Kum Kee's Five Generations of Growth (Abridged)
Denise H. Kenyon-Rouvinez
Philip Whiteley
August 30, 2019
HBR's 10 Must Reads on Entrepreneurship and Startups (featuring Bonus Article "Why the Lean Startup Changes Everything" by Steve Blank)
Harvard Business Review
Steve Blank
Marc Andreessen
Reid Hoffman
February 13, 2018
Get Your Venture Backed with Persuasive Data Viz: An HBR Collection for Building the Perfect Pitch Deck
Scott Berinato
Evan Loomis
January 22, 2019
Vitalia Franchise
Regina E. Herzlinger
Beatriz Munoz-Seca
August 24, 2010
GRIT Fitness
Olivia Hull
October 25, 2019
Extend Fertility
Myra M. Hart
Sylvia Sensiper
December 16, 2004
Eskimo Pie Corp.
Richard S. Ruback
November 24, 1992
Rudi Gassner and the Executive Committee of BMG International (A), Japanese Version
Linda A. Hill
Katherine S. Weber
November 29, 1993
Taking Dell Private
David J. Collis
David B. Yoffie
Matthew Shaffer
August 29, 2013
Eli Lilly: The Evista Project
Steven C. Wheelwright
Matthew C. Verlinden
March 09, 1999
Walnut Venture Associates (A): RBS Group Investment Memorandum, Spanish Version
Michael J. Roberts
September 21, 1998
Bratwurst, Beer and Business: Planning for Growth at Wurstküche
Thomas Knapp
Jacqueline Orr
July 17, 2017
Developing a Business Case
Harvard Business Press
December 02, 2010
OXO International
H. Kent Bowen
Marilyn E. Matis
Sylvie Ryckebusch
January 13, 1997
Growing Up in China: The Financing of BabyCare Ltd.
Mihir A. Desai
Mark F. Veblen
September 22, 2003
Federated Co-Operatives Limited: Change Management
Dionne Pohler
April 29, 2016
The Black New Venture Competition
Karen Mills
Jeffrey J. Bussgang
Martin Sinozich
Gabriella Elanbeck
September 29, 2020
India's Amul: Keeping Up with the Times
Rohit Deshpande
Tarun Khanna
Namrata Arora
Tanya Bijlani
May 04, 2016
Wal-Mart: In Search of Renewed Growth, Teaching Note
Felix Oberholzer-Gee
April 21, 2011
Teaching Plan: Zipcar: Refining the Business Model
Avoiding Rocks and Hard Places: Your Gross Margin Model--Developing a Gross Margin Model that Will Generate Competitive Advantage
John Mullins
Randy Komisar
September 08, 2009
Popular Topics
Partner center.
Cox Operating Agrees to Hear Creditor Bankruptcy Plan Proposals
By James Nani
Oil producer Cox Operating LLC will allow creditors, including BP Energy Co., to submit Chapter 11 plans after a proposed $88.5 million asset sale fell apart last month.
Cox's decision means it's relinquishing some control over its restructuring as a group of unsecured creditors and BP continue to develop their own proposal, meet with potential replacement oil and gas producers, and explore funding options, according to court papers.
The Dallas-based company's statement was filed Monday in the US Bankruptcy Court for the Southern District of Texas. Cox, founded by oilman Brad Cox, filed the papers in response to several objections ...
Learn more about Bloomberg Law or Log In to keep reading:
Learn about bloomberg law.
AI-powered legal analytics, workflow tools and premium legal & business news.
Already a subscriber?
Log in to keep reading or access research tools.
Thank you for visiting nature.com. You are using a browser version with limited support for CSS. To obtain the best experience, we recommend you use a more up to date browser (or turn off compatibility mode in Internet Explorer). In the meantime, to ensure continued support, we are displaying the site without styles and JavaScript.
View all journals
Explore content
About the journal
Publish with us
Sign up for alerts
NEWS FEATURE
31 October 2023
Open-access reformers launch next bold publishing plan
You can also search for this author in PubMed Google Scholar
Illustration by The Project Twins
You have full access to this article via your institution.
The group behind the radical open-access initiative Plan S has announced its next big plan to shake up research publishing — and this one could be bolder than the first. It wants all versions of an article and its associated peer-review reports to be published openly from the outset, without authors paying any fees, and for authors, rather than publishers, to decide when and where to first publish their work.
The group of influential funding agencies, called cOAlition S, has over the past five years already caused upheaval in the scholarly publishing world by pressuring more journals to allow immediate open-access publishing. Its new proposal, prepared by a working group of publishing specialists and released on 31 October, puts forward an even broader transformation in the dissemination of research.
It outlines a future "community-based" and "scholar-led" open-research communication system (see go.nature.com/45zyjh ) in which publishers are no longer gatekeepers that reject submitted work or determine first publication dates. Instead, authors would decide when and where to publish the initial accounts of their findings, both before and after peer review. Publishers would become service providers, paid to conduct processes such as copy-editing, typesetting and handling manuscript submissions.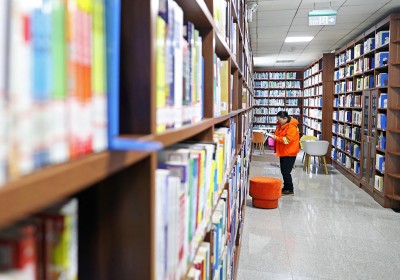 A guide to Plan S: the open-access initiative shaking up science publishing
"We want this entire system to be in the hands of the research community, or at least controlled by the research community," says Johan Rooryck, executive director of cOAlition S and a linguist at Leiden University in the Netherlands. The coalition defines scholar-led communication as publishing initiatives in which "all content-related elements", such as primary-research articles, peer-review reports, editorial decisions and scientific correspondence, "are controlled by, and responsive to, the scholarly community".
If the vision comes to pass, it would mark a revolution in science publishing. Each element has already been endorsed and trialled on a small scale. But as a whole, the proposal "is describing a system that is completely different from today's mainstream forms of scholarly communication", says Andrea Chiarelli, a consultant at Research Consulting in Nottingham, UK. cOAlition S is launching a six-month process, co-led by Research Consulting, to collect feedback from members of the global research community on whether the plan will meet their needs.
Supporters say the vision is a positive step that builds on other statements, such as a recommendation this year by the European Union council of ministers that member states adopt an open-access, non-profit model for research publishing that does not charge fees to authors. "None of these ideas are new, but what's new is that an important coalition of funders might unify behind them," says Peter Suber, senior adviser on open access at Harvard University in Cambridge, Massachusetts, and director of the Harvard Open Access Project.
Commercial publishers that Nature contacted had few concrete comments on the proposal, but some emphasized the value and service that they provide to the research community. ( Nature 's news team is independent of its publisher, Springer Nature.) The proposal's impact could depend on how far cOAlition S funders want to push researchers to follow the model, says Lynn Kamerlin, a computational biophysicist at the Georgia Institute of Technology in Atlanta. Encouraging academics to publish on platforms such as preprint servers and peer-review and curation services, as the proposal envisages, would be less contentious, she says, because the publishing industry is already moving in that direction. "If they turned around and told their researchers that 'you are no longer allowed to publish in journals from now on, everything will go on a platform' — that will be controversial."
The start of a sea change
The proposal could mark the second phase in a research-publishing revolution that cOAlition S accelerated five years ago. At the outset, the group of funders included several European national funding agencies, which were joined shortly afterward by funding giants Wellcome, based in London, and the Bill & Melinda Gates Foundation in the United States. The open-access publishing movement, which aims to make all research literature freely available online, had been gaining momentum slowly through the 2000s and 2010s. The coalition wanted to speed it up.
In September 2018, the group announced that all researchers whom it funded would have to make their papers free to read immediately on publication, either by publishing in open-access journals or by making a near-final copy of their manuscript available online. The group's argument was that knowledge produced using public or philanthropic funds should be available to everyone without delay. The plan was later softened to allow open-access publishing in 'hybrid' journals, which host a mixture of open-access and paywalled research articles.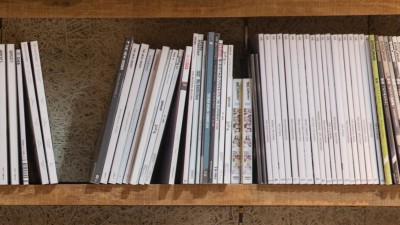 Open-access Plan S to allow publishing in any journal
Plan S, as it was called, alarmed some scholarly publishers because it threatened the predominant business model in which journals publish papers behind paywalls and charge subscription fees for access. Refusing to follow the plan would prevent publishers from printing a sizeable amount of research — but complying would make it impossible to charge readers to view the content.
Publishers scrambled to introduce open-access offerings by the start of 2021, when the mandate came into force. Many journals decided to offer 'gold' open access, meaning that published articles are immediately made freely available on the publisher's online platform, often in exchange for an article-processing charge (APC), and that others can copy or reuse the work. "We have seen a major shift towards gold open-access publishing, including the launch of numerous gold open-access journals," says Kamerlin.
Some hybrid journals have struck 'transformative agreements' in which university consortia or libraries typically pay a fixed sum to enable affiliated researchers to publish work openly and read paywalled content.
Other publishers favour 'green' open access, in which authors can post online a peer-reviewed version of the article — often an accepted manuscript before final typesetting.
Five years on from the Plan S announcement, observers say that it has successfully accelerated the adoption of open access and driven even reluctant publishers to introduce models that comply with its demands. "It's been an important influence," says Suber. "It showed that funders in general — not just isolated funders — supported open access enough to adopt policies," he says.
Since its inception, cOAlition S has expanded from 12 members to 28, including the World Health Organization and the Howard Hughes Medical Institute in Chevy Chase, Maryland. The funders in the group differ in how they have applied its policies and which publication fees they will cover . Still, says Suber, "Plan S might be simplifying things, because a couple of dozen funders are agreeing on a set of principles."
Room for improvement
With a huge quantity of research still behind paywalls, the leaders of cOAlition S say they have a lot of work to do. In its annual report last year (see go.nature.com/3qa4j ), the coalition estimated, using Dimensions, a large database of published papers, that 3.6% (a total of 168,000) of all published research articles in 2022 were funded by its members. Of those, 79% were open access. Thirty-eight per cent were published in gold open-access journals and 25% in hybrid journals; 14% were available only as green open-access papers. By contrast, it said, 56% of all articles were published open access. (It noted that these were imperfect estimates, not precise calculations.)
The reach of the plan, however, remains limited. Some major European funding agencies — such as the German Research Foundation and the Swedish Research Council — have not joined, nor have any funders from China or India.
The leaders of cOAlition S argue that the global impact of Plan S extends beyond its members. They point to funders — such as ones in the United States and Canada — that have adopted full and immediate open-access policies that closely mirror Plan S, even if they haven't formally joined the coalition. Last year, the US White House Office of Science and Technology Policy announced that, by the end of 2025, all results from federally funded research must be made available immediately — a policy that echoes Plan S.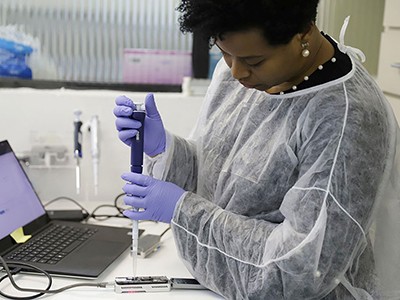 Open-access publishing fees deter researchers in the global south
"It's undeniable that Plan S has made a mark on the open-access landscape," says Juan Pablo Alperin, a scholarly communications researcher at Simon Fraser University in Vancouver, Canada, who is an advocate of open-access publishing. But Alperin and other supporters are concerned that the coalition has had an unintended consequence: encouraging publishers to adopt steep APCs.
Their major concern is that only researchers with sufficient funding to afford APCs , or those at wealthy institutions that can negotiate transformative agreements, can publish open access. "APCs are bad for global scholarship, and Plan S is complicit in their continued growth," Alperin says.
Many publishers waive or reduce APCs for authors in low- or middle-income countries. Bianca Kramer, an independent analyst on open science in Utrecht, the Netherlands, says that there is still a large dependence on transformative agreements. "It will be a challenge to course-correct this towards more-equitable forms of open access," she says.
The leaders of cOAlition S recognize these concerns and say that supporting more equitable models of open-access publishing is a priority. "It would be a failure on our part if we simply replace one model where people can't read with another model where people can't publish because of lack of funds," says Robert Kiley, head of strategy at cOAlition S, who is based in Guildford, UK.
The group stated in January that its members will largely no longer financially support transformative agreements after 2024, partly because of the risk that they — and hybrid journals — would become permanent, allowing publishers to sustain the paywalls that the coalition opposes. But this could have little impact, because universities and library consortia can still enter into these agreements. And in September, cOAlition S announced that it had developed a working group to look at alternative publishing models that do not rely on APCs. One possible model is diamond open access, in which journals are run with financial support from funders or institutions, for example, and don't charge fees to authors or readers.
The coalition's call for zero author fees for open publishing "seems a recognition that the first version of Plan S was going in an undesirable direction: its vision of open access has been delivered through business models which are highly inequitable", says Richard Sever, the assistant director of Cold Spring Harbor Laboratory press in New York, who co-founded the bioRxiv and medRxiv preprint servers.
A new way of working
Rooryck and Kiley say that cOAlition S is still true to its founding principles, but that it needs to evolve. "Our DNA, our overarching goal, remains unchanged. We want all research to be open access, so anyone in the world can read it and reuse it," Kiley says.
The change they suggest is outlined in the new proposal, which goes well beyond the earlier focus on open-access articles. It now aims to address several often-discussed problems in the research-publishing system: the costs of journal subscriptions and APCs; long delays between submission of an article and its publication while peer review takes place; failure to publish peer-review reports and wasteful repetition of peer review for the same article at different journals; and pressure for academics to publish in highly selective, prestigious journals because journal status is often used as a proxy for research impact.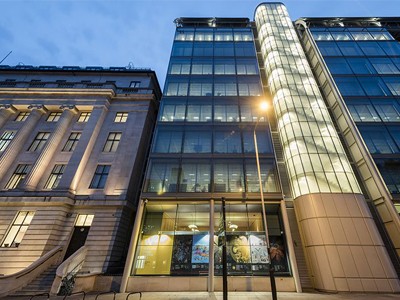 Wellcome and Gates join bold European open-access plan
The coalition's solution, outlined in a document called 'Towards responsible publishing', is to transition to alternative systems in which members of the academic community control the publication of their work. It points to one example model called 'Publish, Review, Curate': authors post their preprints openly on dedicated platforms and submit their paper for review; academics manage the peer-review process at no charge to authors; and peer-review reports, revisions and editorial decisions are published openly. Costs would be covered by a mixture of organizations, including libraries, funders, governments and universities.
The peer-reviewed articles are then curated by publishers or journals on the basis of their quality or subject, for instance. Thus publishers and journals would still have a role, but wouldn't make the initial decision on when to publish a preprint or peer-reviewed article. Open publication of peer-review reports is a key part of the plan, Kiley says. This will allow readers to judge the intrinsic value of a piece of work rather than using journal names as a stand-in. "We want these reviews to be public," he says — something that some publishers already implement.
This model mirrors elements of existing practice, such as that used by the publishing platforms Peer Community In and Open Research Europe, and the journal eLife . But efforts by eLife to adopt this type of model have run into some opposition , and Kiley and Rooryck are well aware their proposal could cause a stir. "I would be surprised if this was met with universal acclaim," says Kiley.
"I can imagine there will be lots of commercial lobbying pointing out reasons this is destined to fail," says Stephen Curry, director of strategy at the Research on Research Institute in London. When asked to comment on the proposal, an Elsevier spokesperson emphasized the value of the firm's work in supporting peer review, training editors and improving article content. A spokesperson for Wiley said that the proposal was "an interesting perspective" and that Wiley also felt that researchers should be able to choose the most appropriate venues to publish their work. "Publishers have a crucial role to play in further improving the global research ecosystem," they said, adding that they "are keen to engage with any proposal that seeks to address routes to responsible publishing".
One criticism of Plan S was that it was launched with little input from the research community, a mistake that the leaders don't want to repeat. After the consultation process on the proposal, the coalition will publish a revised version for member funders to consider. The proposal says that even if funders adopt the refined strategy, other open-access business models "will continue to be supported by cOAlition S for some time".
Funders mandated open-access publication under Plan S, but the current proposal is much less forceful. "It's more aimed at encouraging discussion than the hard requirements of Plan S funders in their first plan," says Kramer. "That's not necessarily a bad thing, but makes its immediate impact less radical." The proposal outlines a range of options for funders and research institutions, such as financially supporting community-led preprint servers or phasing out financial support for hybrid or subscription models, in favour of academic-led ones.
"The test will really be to see how the community and other funders react," says Curry. Kamerlin points out that conversations about the scholarly publishing system often involve only a few voices, and the broader community is much less engaged. "The vast majority of scientists are basically too busy with what they're trying to do, which is survive in a tight funding situation, publish or perish, and teaching, to even know about these policies," she says.
Nature 623 , 238-240 (2023)
doi: https://doi.org/10.1038/d41586-023-03342-6
Additional reporting by Richard Van Noorden and Helen Pearson.
Reprints and Permissions
Related Articles


Fastest-rising nations look to solidify research gains
Nature Index 08 NOV 23

China must draw on internal research strength

Four science stars on the fast-track to impact

United States and India are becoming science partners of choice
Community speaks up for science in the UK culture wars
Correspondence 07 NOV 23

Five ways in which rookie lab leaders can get up to speed
Technology Feature 06 NOV 23

Why postdocs need entrepreneurship training
Career Column 08 NOV 23
Israel: when reality meets academia
NIHR GOSH BRC 3-year Clinical Training (PhD) Fellowship
Clinical PhD Fellowship for paediatric doctors and wider Healthcare Professionals at the UCL Great Ormond Street Institute of Child Health
London (Greater) (GB)
NIHR GOSH BRC
Sir Run Run Shaw Hospital, School of Medicine, Zhejiang University, Warmly Welcomes Talents Abroad
"Qiushi" Distinguished Scholar, Zhejiang University, including Professor and Physician
No. 3, Qingchun East Road, Hangzhou, Zhejiang (CN)
Sir Run Run Shaw Hospital Affiliated with Zhejiang University School of Medicine
Assistant/Associate Professor
The University of Rochester Medical Center is recruiting early to mid-career faculty to establish an innovative immunology research program in the ...
Rochester, New York (US)
University of Rochester Medical Center
Staff Scientist - Data Science
Houston, Texas (US)
Baylor College of Medicine (BCM)
ECNU Seeking Global Talents
Founded in 1951, and based in Shanghai, East China Normal University (ECNU) is one of the top research universities in China. Directly under the Mi...
Shanghai, China
East China Normal University
Sign up for the Nature Briefing newsletter — what matters in science, free to your inbox daily.
Quick links
Explore articles by subject
Guide to authors
Editorial policies
Mastering Retirement Plan Forfeitures: A Deep Dive into IRS's 2023 Proposals & Fiduciary Litigation Trends

When a participant terminates employment without being fully vested in their qualified retirement plan account, the non-vested portion of the account is a "forfeiture." While forfeitures are a common element of most retirement plans, many plan sponsors remain unclear on how and when forfeitures may be used. This led the Internal Revenue Service ("IRS") to issue proposed regulations earlier in 2023 clarifying guidance on these concepts. Additionally, despite longstanding practices by plan sponsors to use plan forfeitures to offset employer contributions, fiduciaries have been accused of violating ERISA for doing so in four recent lawsuits. Plan sponsors should consider both this new IRS guidance and the allegations in these cases when examining practices for using plan forfeitures.
General Use of Forfeitures
Forfeitures are considered to be plan assets that must be used for the exclusive purpose of providing benefits to participants in the plan and defraying reasonable expenses of plan administration (see Internal Revenue Code ("Code") Section 401(a)(2) and ERISA Section 403(c)(1)).
In defined contribution plans (e.g., a 401(k)), forfeitures may be used to pay plan expenses, reduce employer contributions (see Rev. Rul. 84-156), or maybe reallocated among other plan participants (see Rev. Rul. 81-10). The plan document should specify how forfeitures may be used.
In a defined benefit plan (i.e., a traditional pension plan), forfeitures may not be applied to increase benefits an employee would otherwise receive under the plan before the termination of the plan. The IRS has expressly stated that defined benefit plans may use plan forfeitures to pay for administrative expenses (see Rev. Rul. 84-156).
IRS Proposed Regulations on Forfeitures
Under proposed regulations at Prop. Reg. 1.401-7 ("2023 Proposed Regulation"), the IRS has provided some guidance related to when forfeitures must be used and the purposes for which they may be used.
In defined contribution plans, the 2023 Proposed Regulations require that forfeitures must be used no later than twelve months after the close of the plan year in which the forfeiture is incurred. Forfeitures must also be used to (1) pay plan administrative expenses, (2) reduce employer contributions, or (3) increase benefits under plan terms.
For defined benefit plans, the 2023 Proposed Regulations clarify that forfeitures are not required to be used "as soon as possible" to reduce employer contributions (as is currently provided under Treasury Regulations) since that requirement is inconsistent with the minimum funding rules to which defined benefit plans are subject. The rule remains that forfeitures may not be used to increase participants' benefits.
Fiduciary Breach Litigation
Lawsuits have recently been brought against Qualcomm , Intuit , Clorox , and Thermo Fischer by the same California employment litigation firm, all alleging that the plan sponsor violated ERISA because the sponsors allegedly chose to use forfeitures to reduce employer contributions instead of using those forfeitures to pay plan expenses (that were otherwise paid from participant accounts). The suits allege a breach of the duties of loyalty and prudence under ERISA, and that the use of forfeitures resulted in a prohibited transaction. As alleged in the Clorox complaint: "[d]efendants chose to use these Plan assets for the exclusive purpose of reducing its own future contributions to the Plan, thereby saving the Company millions of dollars at the expense of the Plan which received decreased Company contributions and its participants and beneficiaries who were forced to incur avoidable expense deductions to their individual accounts."
There are a number of reasons why these lawsuits may not be successful:
As discussed above, there is a longstanding IRS precedent expressly permitting sponsors to use forfeitures to pay plan expenses, including to reduce employer expenses. Specific Department of Labor ("DOL") guidance is absent on this point, however.
While ERISA does require that plan assets be used for the "exclusive purpose" of providing benefits to participants, there is longstanding U.S. Supreme Court precedent that an incidental benefit provided to a sponsor (in this case, reducing employer contributions) would not in of itself give rise to a breach (see Lockheed Corp. v. Spink , 517 U.S. 882 (1996), Hughes Aircraft Company v. Jacobson , 525 U.S. 432 (1999)).
The complaints admit that the plan documents expressly provided employer discretion over using forfeitures to reduce employer contributions or pay administrative expenses. If the documents had not provided this discretion, or if the plans' terms had not been followed in some way, this would be a more straightforward claim for a fiduciary breach of the requirement to follow the terms of the plan document (see ERISA 404(a)(1)(D)).
Best Practices for Plan Fiduciaries
Pending the results of the fiduciary breach cases, plan sponsors might consider relying on longstanding guidance from the IRS and DOL to ensure compliance.
Sponsors should consider:
Engaging employee benefits counsel to draft plan language that is consistent with practice for use of forfeitures. Some plan sponsors may wish to build in flexibility for use of forfeitures. Others may wish to have specific rules for ordering (i.e., forfeitures are first used to reduce administrative expenses and then used to reduce employer expenses).
Adopting procedures for the use of forfeitures that outline the intended compliance approach, consistent with the 2023 Proposed Regulations.
Reviewing service provider agreements and ensuring that forfeiture provisions are consistent with the adopted procedures.
Working with plan recordkeepers on adopting an approach to timely use accumulated forfeitures under the 2023 Proposed Regulations.
It remains to be seen what will come of these recent lawsuits. Given that there is longstanding explicit guidance from the IRS permitting the use of forfeitures to pay for administrative expenses, and the commonality of that practice, it would be a sea change for a court to hold that such a practice constituted a prohibited transaction under ERISA. However, there have been sea changes in the ERISA world in the past, with fee and fund litigation cases.
[ View source .]
Latest Posts
Avoid the Year-End Rush – 5 Proactive 401(k) Plan Administrative Steps to Take Now
[Webinar] The Ins, Outs, and No-Nos in Negotiating Physician Employment Agreements - November 30th, 2:00 pm - 3:00 pm EST
H-1B Principals Pilot Program for Stateside Visa Reissuance – Early 2024
[Webinar] Health Care Data Privacy: When Nightmares Become Reality - November 9th, 2:00 pm EST
See more »
DISCLAIMER: Because of the generality of this update, the information provided herein may not be applicable in all situations and should not be acted upon without specific legal advice based on particular situations.
Refine your interests »
Written by:
Published In:
Dickinson wright on:.

"My best business intelligence, in one easy email…"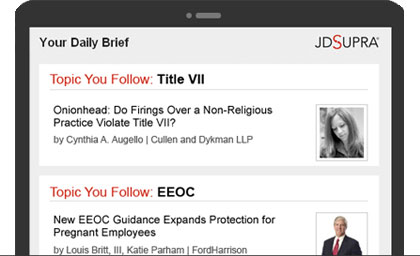 Business groups buck hike plan in SEC fees, charges
Various business groups are urging the Securities and Exchange Commission (SEC) to review its plan of increasing fees and charges since the proposed rates will exceed Supreme Court rulings and could adversely affect small and medium enterprises (SMEs).
A joint statement issued by 12 business organizations recently opposed the proposed draft Memorandum Circular on the Revised Schedule of SEC Fees and Charges.
Signatories of the joint statement include the Philippine Chamber of Commerce and Industry, Federation of Filipino Chinese Chambers of Commerce and Industry, Inc., Philippine Exporters Confederation, Inc., Employers Confederation of the Philippines, Management Association of the Philippines, Mr. Edgar O. Chua, Chamber of Thrift Banks, Philippine Retailers Association, Philippine Franchise Association, Philippine Association of Legitimate Service Contractors, Stratbase ADR Institute for Strategic and International Studies, and the Philippine Food Processors and Exporters Organization, Inc.
"Rallying behind the 'Bagong Pilipinas' brand of governance, we raise the challenge for SEC to step up in contributing to this vision by reviewing, if not totally scrapping this proposal as anti-business and therefore detrimental to the economy and our people," the opposing groups said.
Issued last Aug. 1, the SEC proposal imposed a new schedule of fees for registration, licensing, accreditation, and other related transactions for registered entities.
The groups argued against this proposed increase in regulatory fees by the SEC, citing principles such as cost recovery and socio-economic impact.
Additionally, they noted that the Supreme Court has previously ruled against fee increases that have far-reaching effects on the capital market, stating that such fees could discourage small investors and hamper market growth.
The Supreme Court has also ruled in cases like Philippine Association of Stock Transfer and Registry Agencies v. Court of Appeals and First Philippine Holdings Corp. v. Securities and Exchange Commission, stating that fee increases affecting the capital market should be avoided.
The court also declared the fees imposed by the SEC for applying amended articles of incorporation invalid and unreasonable.
According to the opposing groups, these objectionable fees and charges are based on several factors, which serve as a significant burden on its stakeholders.
One factor is that the SEC's proposed fee exceeds the Supreme Court's ruling in the First Philippine Holdings Corp. case, requiring "1/4 of 1% (25 basis points) of the authorized capital stock but not less than P2,500.00 or the subscription price of the subscribed capital stock, whichever is higher."
They also claimed that the SEC's proposed fees are beyond the authority and power of the SEC to impose, as they haven't met "the test of reasonableness vis-à-vis costs to regulate."
"While the President (Ferdinand R. Marcos Jr.) and his economic team are actively wooing new investors and struggling to maintain existing ones, it is unfortunate that SEC is doing exactly the opposite by proposing unnecessary and unconscionable increases in fees," business groups added, sensing that SEC is operating independently and is not in line with the current administration's objectives.
Further, they said that the increased cost of doing business will also hurt SMEs covered by the SEC and/or due to the ripple effects of the fee increases.
To address these objections, the groups recommended SEC to submit the proposed policy to the Anti-Red Tape Authority (ARTA) for a Regulatory Impact Assessment (RIA) to ensure it doesn't negatively impact the business and economy.
Exhaustive stakeholder consultation prior to the RIA is also recommended as part of the regulatory process and due diligence on the part of the SEC.
"We are ready to discuss our position with the Commissioner or a designate at a convenient time," they concluded.
Meanwhile, the business groups noted that the Administrative Order No. 31, s. 2012 and the Department of Finance-Department of Budget and Management-National Economic Development Authority Joint Circular No. 1-2013 emphasize the importance of balancing cost recovery and socio-economic impact in regulating fees.
In 2017, the SEC increase demonstrated that the fees collected from stock market transactions were sufficient to fund its operations.
However, the groups argued that the current fees collected from stock market transactions are already exceeding the cost of operations, including the purchase of a P2.5 billion building in Makati Central Business District and 90 commercial parking slots, amounting to P1 million each.
They also expressed concern about the cost of the CIFFS eSearch Facility that allows the public to purchase and download digital copies of documents submitted to the SEC, which has increased from P0.50 per page to P1,000 to P2,000, indicating a desire to make the facility a money-making activity rather than cost recovery. (Ma. Joselie C. Garcia)
We've detected unusual activity from your computer network
To continue, please click the box below to let us know you're not a robot.
Why did this happen?
Please make sure your browser supports JavaScript and cookies and that you are not blocking them from loading. For more information you can review our Terms of Service and Cookie Policy .
For inquiries related to this message please contact our support team and provide the reference ID below.
A 200-metre tower could be part of SunCable proposal for $2 billion manufacturing plant in Tasmania
News ticker, bushfire warning.
An emergency warning is in place for Davenport, south of Tennant Creek in the NT.   Keep up to date with ABC Emergency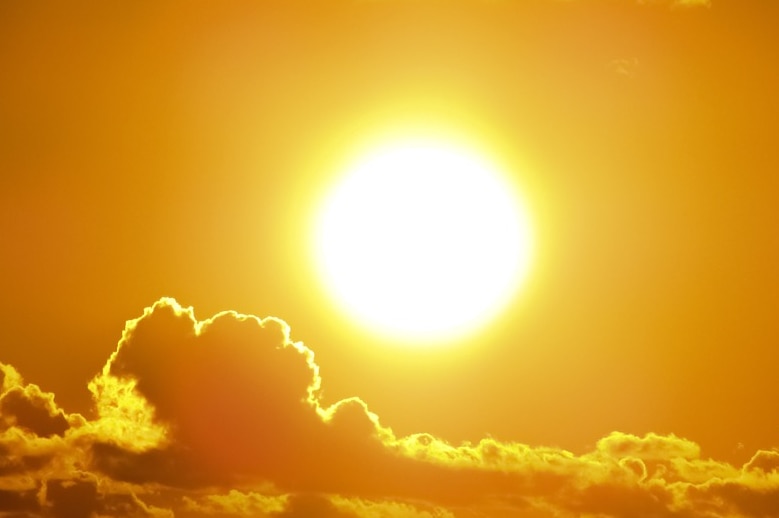 It's perhaps best known for the bidding war it created between two of Australia's richest men.
Tech billionaire Mike Cannon-Brookes and resources baron Andrew Forrest originally partnered on the $30 billion SunCable project, which has been promoted as "the world's largest solar energy infrastructure network".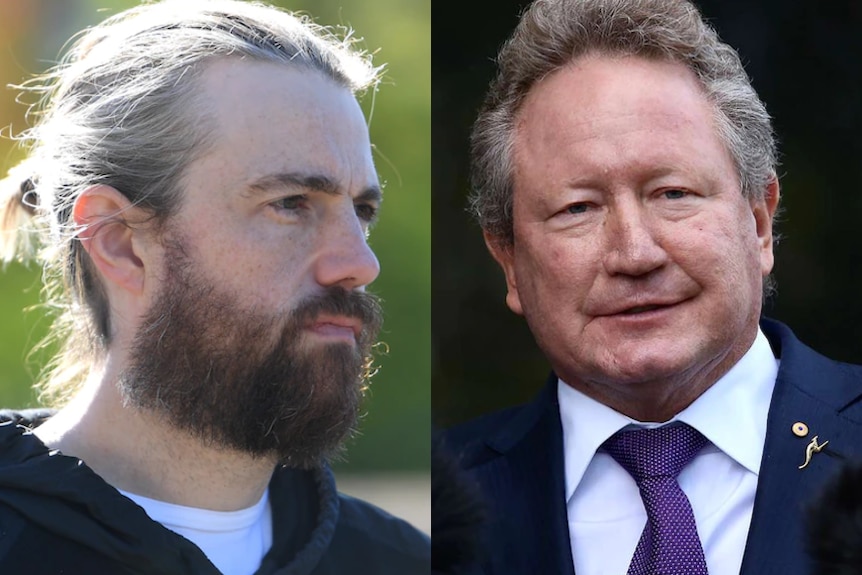 Back in May Cannon-Brookes claimed control of the controversial project and now Tasmania has been named as a preferred site for its advanced cable manufacturing facility.
On its website, SunCable said it had been working with jurisdictions across Southeast Asia and Australia over the past two years, assessing potential sites.
"As part of this process we are progressing detailed studies and due diligence on a potential site at Bell Bay, Tasmania.
 "This strategic move supports Australia's renewable energy ambitions, with construction potentially starting in 2025 and cable production by 2029."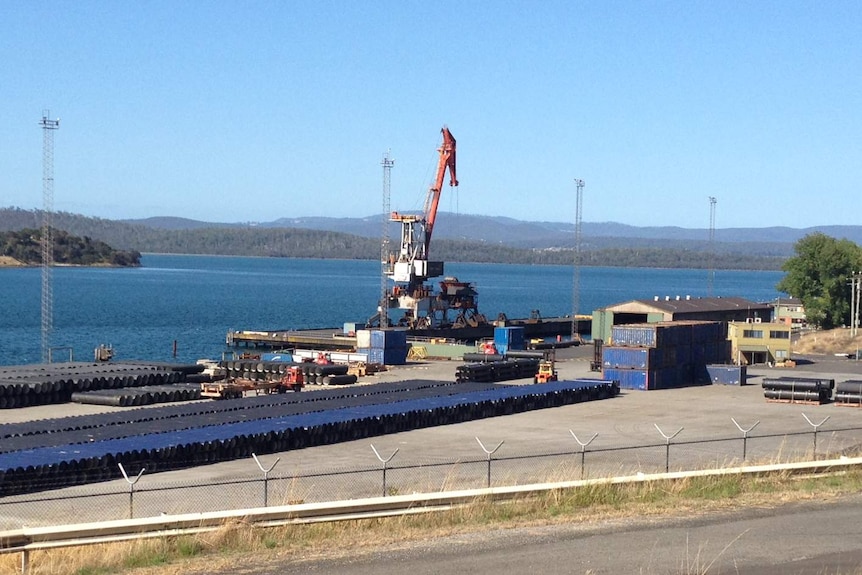 Tasmania 'fended off' many other bids
Tasmanian Premier Jeremy Rockliff said the state had "fended off" 30 locations around the world to be chosen as the preferred site.
"A $2 billion capital investment and some $350 million injected into the economy annually... 800 jobs in construction and 400 in operation", Mr Rockliff said
"So this is a huge opportunity not only for northern Tasmania but for all of Tasmania".
SunCable's criteria for a cable plant site included land and infrastructure near a deep port with access to renewable power and transport, an established industry base with a skilled workforce and local supply chain and community input to help inform decision making. 
Mr Rockliff said locals would be trained to work at the plant.
"We will partner with SunCable together with our education system to support pathways for our young people to be employed in this manufacturing capability"
Tasmania's Deputy Premier Michael Ferguson said the state was well placed to meet all site criteria.
"We're really confident we can support this business not just with its energy needs but its port needs and rail and road access as well. It ticks all the boxes both for SunCable and the state of Tasmania," Mr Ferguson said.
Proposed tower could be more than twice the height of Wrest Point 
The proposed plant would include facilities for cable manufacture, storage and testing, customised port facilities and a tower for vertical manufacturing.
In a description of the cable manufacturing process on its website, SunCable referred to a 180-200 metre vertical extrusion tower.
That is more than 100 metres taller that the state's tallest building, Wrest Point tower.
Tasmania's Deputy Premier, Michael Ferguson said "it is a tall tower, that's something that will have to be worked through and ultimately shared with the community in a very transparent way."
Representatives of SunCable were expected to be in Tasmania next week to begin community consultation before the process of seeking regulatory approvals begins.
 "Subject to site confirmation SunCable would be looking for a streamlined process and well-resourced process and that's something we've committed to," Mr Ferguson said.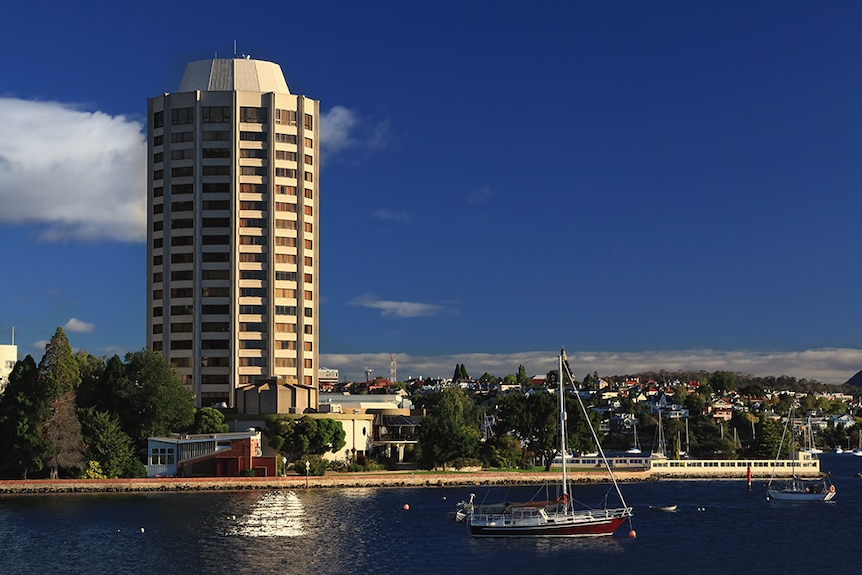 What is SunCable?
SunCable was formed in 2018 by a team of people in Australia and Singapore and in 2019 it said it had a $30 billion plan to transform Australia into a major exporter of renewable energy.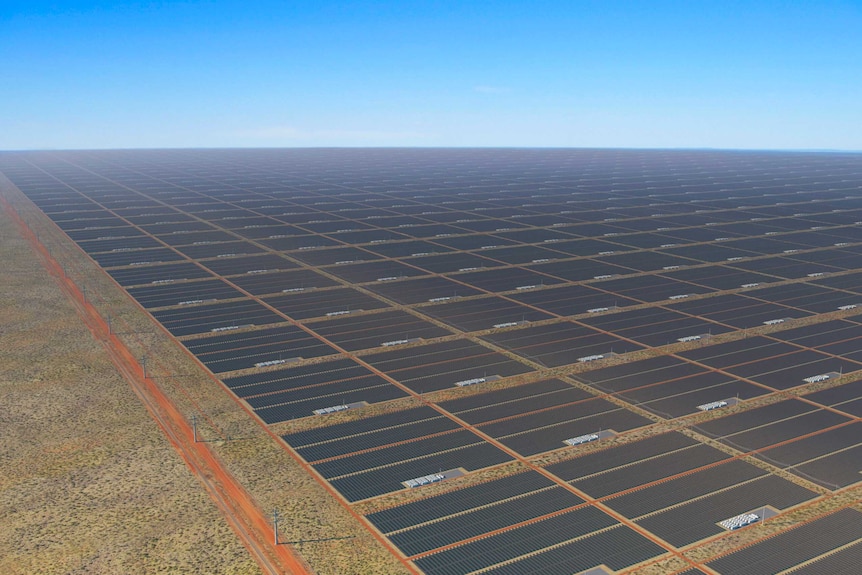 The Australia-Asia PowerLink project would see a solar farm built in the Northern Territory (large enough to be seen from space), with much of the renewable power it generated to be sent to Singapore.
To make it happen SunCable proposed installing a large battery network and running a 4,200 kilometre undersea transmission line from a location near Darwin to Singapore.
Investors Mike Cannon-Brookes and Andrew Forrest were initially united on the goals of the project but earlier this year Mr Forrest's private investment arm Squadron indicated it no longer supported the prospect of exporting solar to Singapore and would prefer to use the energy for local projects, such as hydrogen.
As a result of the differences SunCable was put into administration and up for sale.  
In May Mr Cannon-Brookes claimed control of the solar export project.
[contact form]
Related Stories
Mike cannon-brookes wins control of sun cable after solar farm fall-out with andrew forrest.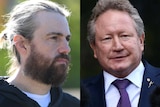 'Get your act together': A town's message to two of Australia's richest men as they struggle for control over solar farm
Sun cable: how australia's biggest renewable energy project hit a snag.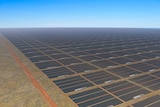 Sun sets on Sun Cable, shining a light on the challenges facing green energy mega projects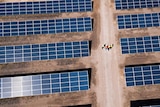 Climate Change
Electricity Production and Distribution
George Town
Manufacturing
Solar Energy