How to Write a Fast Food Restaurant Business Plan + Free Downloadable Business Plan Template
Crafting a savvy business plan is like perfecting the ultimate fast food combo for your restaurant's triumph. It's the special blend of your entrepreneurial vision, spicy industry knowledge, well-baked financial projections, and sizzling strategic plans served together to drive your venture forward.
In the U.S. alone, the fast-food industry is estimated to be worth over $250 billion as of 2023, indicating the immense potential within this sector. The industry has shown remarkable resilience even in economic downturns, further validating its prominence in the business world.
In this article, we'll bite into our free fast food restaurant business plan for the example scenario of Fast Bites Delight, serving you a step-by-step guide to brewing up a compelling business plan specific to your fast-food enterprise. Through this journey, we aim to help you dish out a blueprint that can help you tap into this growing market and set your fast food joint up for success.
Table of Contents
Introduce your fast food business.
Fast Bites Delight isn't your typical fast-food joint. It serves up a smorgasbord of speedy, appetizing meals that neither compromises on nutrition nor taste. With more people seeking quality, convenience, and nutrition, Fast Bites Delight whips up a delectable answer to this culinary conundrum. Their mission? Swiftly serve scrumptious yet healthy meals that satiate fast food cravings while keeping nutrition front and center.
The introduction effectively captures Fast Bites Delight's unique selling proposition – serving quick, delicious meals that balance taste and nutrition. Highlighting your unique selling proposition upfront can give your business plan an immediate edge and create intrigue for what follows.
Conduct a Market Analysis
Identifying your market is crucial. For Fast Bites Delight, their primary patrons include busy professionals, families on the go, students craving nourishing fast-food, and individuals scouting for a quick, healthy bite. But their clientele isn't limited to individual consumers. They also cater to local businesses that need food services for events or meetings.
Their competition ranges from conventional fast-food chains, convenience stores, and quick-service restaurants to food trucks and supermarket deli sections. The key to standing out in this crowd? Fast Bites Delight dishes out a diverse, health-focused menu prepared with premium ingredients, served with a side of speedy service and a generous dollop of top-notch customer service.
This section does an excellent job identifying their key target market and competition. A detailed market analysis will help you understand your customers' needs and how your product/service fulfills them. It also guides your marketing and competitive strategies.
Funding Your Fast Food Restaurant
Every venture needs a financial launchpad. Fast Bites Delight projects an initial investment requirement of $250,000. This chunk of capital covers essentials like property rent, kitchen apparatus, renovations, initial inventory, and a cash reservoir to keep the business bubbling until it starts generating enough revenue.
By clearly stating their financial needs, Fast Bites Delight makes it easier for potential investors to see what their investment will cover. You too should detail your funding requirements, ensuring transparency and building trust with stakeholders. For more guidance on funding, check out our Small Business Funding Guide .
Fast Food Restaurant Sales and Marketing Strategy
The art of attracting customers involves blending multiple strategies. Fast Bites Delight plans to plate up culinary delights at their physical location, serve digital customers via their website, partner with food delivery apps, and spread their flavors through catering services.
Their marketing mix combines traditional methods with digital strategies. Social media campaigns, local SEO, content marketing, collaborations with community businesses and events, email marketing, and in-store promotions flavor their marketing efforts. The goal? To resonate with their target audience, whet their appetites, and draw them into the delightful dining experience that Fast Bites Delight promises.
They've created a multi-faceted approach to reach their customers, demonstrating adaptability and a customer-centric approach. In your plan, consider different strategies to reach your audience – from physical to digital platforms.
Fast Food Restaurant Financial Projections
Projections give stakeholders a taste of the financial potential. Fast Bites Delight estimates revenue will rise from $300,000 in 2023 to $400,000 by 2025. Their expenses are expected to start at $200,000 in 2023, increasing to $240,000 by 2025. With these numbers, they project profits simmering at $100,000 in 2023 and rising to a sizzling $160,000 by 2025.
Fast Bites Delight provides clear and realistic financial projections, an essential element to demonstrate viability and profitability . Make sure your plan includes similar forecasts, indicating your business's financial potential.
Milestones for Your Fast Food Restaurant
Milestones add structure and strategy. Fast Bites Delight's roadmap includes obtaining permits and licenses by June 2023, getting the restaurant ready for a grand opening in October 2023, and launching catering services by December 2023. In March 2024, they plan to expand their online delivery options. By June 2024, they aim to turn a profit monthly. Franchise opportunities may even be on the table in 2025.
This part of the plan breaks down their journey into achievable steps . It provides a clear timeline of expectations and goals. Similarly, include your startup's major milestones to give a timeline for your growth.
Assembling the Perfect Team
Running a fast food restaurant is no solo venture. The owner/operator stands at the helm, overseeing daily operations from menu planning to staff training. A kitchen manager ensures the back of the house operates smoothly, maintaining food safety, managing kitchen staff, and collaborating on menu development. Front-of-the-house manager ensures customers receive top-notch service while maintaining a clean and welcoming environment.
They clearly define the roles and responsibilities within their team, showcasing how everyone contributes to the restaurant's success. Define your team structure similarly to give potential investors confidence in your operation's management.
Partnerships for Your Fast Food Restaurant
Partnerships add value and resources that a standalone business might struggle to find. Fast Bites Delight aims to join forces with local farms and food suppliers to source high-quality, fresh ingredients. Collaborations with food delivery apps extend their reach, making their meals accessible to customers from their homes or offices.
Community organizations and schools also fall within their network scope. By hosting fundraising events and promoting healthy eating habits, Fast Bites Delight aims to strengthen their ties with the community. Local businesses and health and fitness centers present partnership opportunities for catering services and promotional offers, combining business with the promotion of healthier lifestyle choices.
Partnerships are a strategic asset to Fast Bites Delight, extending their reach and adding value to their offerings. Identify potential partnerships for your business to show how you plan to leverage community and industry networks.
Conclusion: The Sweet Success of Fast Bites Delight
Fast Bites Delight's business plan is a masterclass in combining vision, market analysis, strategic planning, and financial forecasting. From understanding their audience and competition to defining their unique value proposition, planning their funding needs, setting goals, and assembling the right team, they have a roadmap that can guide their venture towards success. As a fast-food entrepreneur, applying these principles and tailoring them to your context will set you on a path towards a successful venture in this highly competitive market. So get ready, set, and let your fast food business plan cook up a storm!
The conclusion reaffirms their unique approach and ties the entire plan together. When you conclude your business plan, summarize your unique value proposition and how each aspect of your plan contributes to achieving your goals.
Looking Forward
If you are ready to write your plan, you can download our free fast food restaurant business plan from our library of 500+ sample business plan templates .
Makenna Crocker
Makenna Crocker is the Social Brand Manager at Palo Alto Software. Her work focuses on market and social trends, educational content creation, and providing entrepreneurs with small business tips and tools. With a master's degree in Advertising and Brand Responsibility from the University of Oregon, she specializes in generating a strong and responsible brand presence through social media and sharable content.
Starting or Growing a Business? Check out these Offerings.
One-Page Business Pitch
Write A Winning Business Pitch In Just 60 Minutes
Start for $20/mo
Business Plan Writers
Investor-Ready Business Plans Written In No Time
100% Free Quote
Full Business Plan in Half the Time— and Double the Impact
Save 25% Annually
Management Dashboards
All the Insights You Need to Help Your Business Succeed
Works with QBO & XERO
Flash Sale. 40% Off the #1 rated business plan builder
Don't bother with copy and paste.
Get this complete sample business plan as a free text document.
Fast Food Restaurant Business Plan
Start your own fast food restaurant business plan
Fresin Fries
Executive summary executive summary is a brief introduction to your business plan. it describes your business, the problem that it solves, your target market, and financial highlights.">, opportunity.
There is an increasing demand for snack-type fast food, to be consumed while window shopping and walking around inside a shopping mall.
Fresin Fries will entice youngsters to bring their friends and family with our innovative environment, fresh-cut Belgian fries, and selection of unique signature dipping sauces.
Fresin Fries intends to cater to the bulk of teenagers and youngsters in Singapore. We have chosen this group for several important reasons. It is our goal to be "the extraordinary fast food place" and we believe that the age group from 15 to 25 is the primary age where brand building efforts could take place. They are on limited or fixed incomes and seek a value/price relationship that will not stretch their budgets.
Our secondary target is between the ages of 25 and 37, which are a heavy lounge/restaurant user group. They are more flexible in budgets and seek more than a value/price relationship.
Competition
Our main competitors in this segment are any food outlets within the 300 meter radius along the Orchard Road. In our location, there are Tori-Q, Pizza Walker, Starbucks, Bread Talk, and Rotiboy. 
Our customers will have the total experience when visiting our outlet(s) and website as they will learn about this fascinating new "pop culture." We will sell merchandise from pre-packaged sauces and t-shirts, to potato cutters, all with our official brand attached to them.
Expectations
This plan is prepared to obtain a location for the initial launch of this concept. We plan to finance the costs with two investments of $100,000 total, one at startup and the other at the beginning of the second year. We expect strong growth for all three years, and profitability beginning in the third year.
Financial Highlights by Year
Financing needed.
The company is owned by the original 4 founders, who each will contribute $25,000 for the same amount of share, 25%, and $100,000 in paid-in capital at the start. This will cover start-up requirements. We expect to contribute a second $100,000 at the beginning of the second year.
Start your own business plan
Your business plan can look as polished and professional as this sample plan. It's fast and easy, with LivePlan.
The quickest way to turn a business idea into a business plan
Fill-in-the-blanks and automatic financials make it easy.
No thanks, I prefer writing 40-page documents.
Flash Sale. 40% Off the #1 rated business plan builder
Fast Food Restaurant Business Plan
Starting or growing a fast food business? Use this fast food restaurant business plan example as your guide to create your own custom plan. You can even download it for quick editing.
After all, it's always easier to edit something that to write it from scratch. That's why we provide this fast food business plan free for downloading. You can modify the concepts presented in this plan to fit your specific needs and goals.
Download this Fast Food Business Plan free for easy editing in Google Docs or Microsoft Word:
Table of Contents
1.0 Fast Food Business Plan – Executive Summary
1.1 company & industry.
Nudlez, a Washington Corporation, is in the fast-food service industry. The company has developed a unique business model that reduces overhead by utilizing mobile vending units as opposed to brick and mortar stores. This is a very popular alternative to dining in larger business centric cities.
1.2 PRODUCTS & SERVICES
Nudlez provides high quality, fast-served Asian-styled meals, based on a central theme of noodles. The meals cater for variety and are delivered fresh faster than other noodle-based products. The meals are provided to the consumer initially through mobile Noodle Vending Units (NVU's), which provide widespread point of sale coverage. The NVU's are state-of-the-art, complying with health regulations. The first trial NVU was tested in Seattle in July 20XX, receiving great response. The NVU will become a product in itself, as Nudlez expands rapidly through franchising. Nudlez is a globally transportable business.
1.3 MARKET ANALYSIS
Valued in 20XX at $105 billion, the domestic market for "fast" food is large and segmented, with Asian style foods representing 1 of the top 3 choices in Seattle at 35% of the market. Nudlez will initially target central business district (CBD) lunchtime crowds, where high-income earning but time-poor individuals are most greatly concentrated. Shopping malls, university campuses, weekend markets, and local business areas will then be targeted. Event catering and supermarket convenience foods will be markets that Nudlez then diversifies into.
1.4 STRATEGY & IMPLEMENTATION
Nudlez will build brand recognition through its Noodle Vending Units being placed strategically throughout large cities' business districts. Once brand recognition has been achieved, catering services will be offered, and the Nudlez products will be available in supermarkets. Additionally, Nudlez offers franchise opportunities to help further expand its reach, along with adding an additional revenue stream.
1.5 MANAGEMENT
The owners have significant experience in: the hospitality industry, advertising, and business management. The founder previously owned two very successful Thai restaurants in Seattle but grew tired of paying exorbitant rent hoping customers would turn up each night. His Nudlez concept takes the product to the street!
1.6 FINANCIAL PLAN
Nudlez has strong financials, and is always cash flow positive. Revenues are projected to grow to nearly $58,000,000 by Year 5, with EBITDA totaling $15,000,000. An initial analysis indicates that only 100 meals per day per NVU must be sold to break even. The strong financial plan ensures that the company will be attractive as an acquisition for exit.
1.7 FUNDS REQUIRED & USE
The purpose of this business plan is to raise $1,500,000 from an investor, in the form of a convertible and redeemable note, providing a 32% compound annual return. Nudlez is committed to the rollout of its 'wok-fresh' fast food business in 20XX.
2.0 Company Summary
2.1 legal entity & ownership.
Nudlez is trademark registered. Nudlez Inc. was incorporated in the State of Washington in March 20XX. Nudlez is currently equally owned by Mr. Dan Billings and Mr. Bill Cook. They have already spent over $75,000 in direct costs of product testing and development, and will commit a further $200,000 in 20XX, prior to funds being required from the investor. Both owners will each hold two voting rights on the Board with the investor holding one.
2.2 HISTORY
After running two successful Thai restaurants in Seattle for five years, Dan Billings spent most of the past two years in Thailand looking at business opportunities. While living there he ate almost exclusively as the locals did, from street vendor food outlets. Not only was the food freshly cooked in front of him, but the visual entertainment combined to augment the vibrant street culture. His initial thoughts were, "this is what's missing from our staid cities in the United States." Using this as his motivator he began to realize that there were also major commercial benefits to running a fast-food network where the majority of outlets were not restricted to one location.
For a start, shop fronts in good locations are expensive. The key to making such a venture successful domestically would be to ensure that the vendor outlets are very hygienic, comply with health standards, serviced by an efficient re-supply network producing consistent meals, with professionalism and quality paramount. He spent considerable time designing a purpose built Noodle Vending Unit. He also moved back to Seattle and renewed his ties in the culinary community to elicit the design of fresh and tasty meals to be served from the NVU. The Nudlez brand was born! Realizing the opportunity to seize a market niche through rapid expansion, the inventor also joined forces with an experienced international business team to develop and implement that initiative.
2.3 FACILITIES & LOCATIONS
During the start-up phase of the business, food sales revenue will come from NVU lunchtime customers in busy Seattle CBD locations. A small office will be setup in Seattle that will serve as the headquarters of the company.
3.0 Products and Services
3.1 product description.
The principal product of Nudlez is fast-served, quality, Asian-styled individual meals. The meals are based on a central theme of noodles, but have a flexible degree of customization to suit the purchasers' tastes. The second, but equally important supporting product, is the mobile cooking unit used to prepare the individual meals. This Noodle Vending Unit (NVU) has been specifically designed to produce the Nudlez meals in the shortest time possible. While Nudlez will own and operate some NVU's, the bulk of the fleet will be purchased and operated by franchisees.
These two products symbiotically solidify the Nudlez brand name. Nudlez is a state-of-the-art stir-fry noodle street vending system. While Nudlez's footprint in the three major metropolitan cities in Washington will be underpinned by the NVU fleet and a smaller number of strategically placed Nudlez stores, the aim in year-3 is to diversify the revenue stream by selling the meal product alone in supermarkets for home preparation and consumption.
3.2 FEATURES & BENEFITS
Fast & affordable meals.
The NVU operator cooks the meals in front of the customer within sixty seconds, using fresh ingredients. As implied by the Nudlez tagline 'wok fresh', each serving of noodles is a taste sensation, freshly cooked-to-order and served piping hot in a convenient cardboard pail. Customers are invited to create their own noodle dish following three easy steps: Step 1: Select Noodle Type; Step 2: Add Sauce; Step 3: Choose Protein. Compared to the meals offered by competitors, Nudlez offers a fresh, tasty, nutritious alternative. Nudlez may be slower than some fast food from the point of order, but it is significantly fresher, more nutritious, and almost 50% more profitable.
One secret to the speed of Nudlez meals is that the meats and vegetables are pre-blanched and hygienically sealed in the same pail that the customer eventually receives. The operator simply removes from the fridge, and combines with noodles and sauce in the wok.
Noodle Vending Unit
Each NVU is completely self-contained, mounted on wheels and totally mobile. It is delivered on-site each day by a custom designed mini-van and simply wheeled into position. Stabilizing legs are deployed, the roof pops up and it is ready to go! At the end of the day it is simply wheeled back into the mini-van and returned to base for cleaning and waste removal. Ensuring the speed of the NVU operation is the Nudle-Rac. The Nudle-Rac is essentially a lightweight grid that is packed in the meal production facility with the various meal options. The Nudle-Rac is self-leveling and designed to fit perfectly in the NVU's fridge.
Each NVU cart is immaculately presented in stainless steel and branded in strong colorful graphics. At night the noodle stand benefits from its own internal lighting. Construction is of the highest quality kitchen-grade stainless steel. It is designed to be versatile for use in just about any place where it is legal to sell food from a temporary stall. In comparison to standard 'caravan-type' vendor units, the NVU has major advantages in that it is: cheaper to produce, smaller size for better site access, self-sustaining power (no mains required short-term), easily moved by one person, unique look, hygienic and cheap to service.
3.3 COMPETITION
The range of competitors spans the market dominants like McDonalds to sandwich and sushi bars to 'vendor' foods like kebabs. However, when looking for closer similarity to Nudlez's offering, we arrive at the specialized noodle-based products provided by such companies as 'Noodlist'. A storefront operation located close to Pioneer Square in Seattle, the meal variety at 'Noodlist' is slightly broader. However speed of preparation is significantly slower than Nudlez, necessitating the addition of standard pre-cooked, oily and somewhat bland Asian fare to satisfy the 'time-poor' consumers. It is only this time constraint that is satisfied though, as taste and nutrition are compromised. The lack of speed in the fresh cooked Asian fast food market is emphasized by another competitor, 'Hot Wok', offering noodle-based meals in the Sea-Tac International Airport, where a sign on the counter informs consumers that meals may take up to thirty minutes to prepare. A captive consumer group is not being exploited here. Nudlez will change that.
'Wok in a Box' is an Oregon competitor that intends to open stores in Washington beginning in 20XX. The company currently operates 16 stores in the Pacific Northwest. Market research indicates company revenue for 20XX reached $5 million, representing a growth rate of 78 percent over the prior year. This growth is encouraging to Nudlez, which through the use of its NVU's and its other competitive advantages will gain broader exposure. The existence of such competitors makes Nudlez an attractive acquisition or merger proposition.
3.4 COMPETITIVE EDGE/BARRIERS TO ENTRY
Unique modality of fast-food availability, with unmatched preparation times
Lower capital costs and overheads and high margin unit sales through broad exposure.
Healthy, fresh, fast, quality, price competitive alternative
New funky, identifiable brand, professional approach and solid management
Aimed at segment of large market not currently exploited by the competition
3.5 DEVELOPMENT
The founders of Nudlez have invested a total of $75,000 in development of the NVU, and plan to spend an additional $200,000 over the next year on development of the second generation NVU. The 'Generation-2' NVU is currently under design, maintaining versatility yet improving with the introduction of inventions such as the Nudle-Rac.
4.0 Market Analysis Summary
4.1 target market.
With Nudlez, the term "customer" holds two meanings; firstly as a reference to "consumers" who may purchase a meal from a Nudlez point of presence, and secondly as "entities" with an interest in owning a Nudlez franchise. The primary target "consumer" group for the first phase of Nudlez fits the profile of a medium to high-income earner, with a healthy and fresh lifestyle orientation. The first phase of the business plan is about growing brand awareness quickly with customers of this profile. Shortly after growing the brand awareness, as part of the Nudlez rapid growth plans, franchisee customers looking for a self-employment opportunity providing good income relative to the hours worked will be targeted. Institutions such as university campuses will also be targeted as potential franchisees.
The profile will then extend through catering to the customer who is looking for a relatively low cost, value-adding product to support private or corporate events. This customer will be served at both the supermarket (DIY) and event catering levels.
4.2 MARKET SIZE
With sales in excess of $105 billion, the market for fast food is substantial, and the opportunity to build and grow a new exciting product with a strong brand is real. Asian style food represented approximately 35% of this revenue. Although the market is mature with heavy buyer/seller saturation, it is heavily segmented on quality, style, modality and price, presenting opportunity for niche market products such as Nudlez. Customers' perception of 'healthier' is an important value proposition. Nudlez provides this, with the added bonus of serving the meal quickly.
The idea that desirable food could be prepared in a quick fashion appeals to a sizeable portion of the market; those in tourism, people engaged in a commercial capacity, busy homemakers and students. These few examples are indicative of a large and growing collection of "time poor" individuals placing increasing value on every spare moment of their day. Nudlez has the ability to match the ravenous need for convenience with the utility that modern, fast paced lifestyles drive. Nudlez negates boundaries of culture, age and preference, through a daily mission to satiate appetites.
4.3 MARKET TRENDS
Today the contemporary food outlet must maintain its appeal within an increasingly health-conscious market. Worldwide the "diet" continues to gain momentum and this means that products with less appeal to the diet-conscious will suffer reduced success. Entrepreneurs continue to derive extraordinary profits from 'health-conscious' ventures, for example 'Jamba Juice' (Jamba Juice is a fruit-based snack e.g. smoothies and drinks, which offers a fresh and healthy alternative to the major players' product. Jamba Juice expects $70 Million in revenue from its 150 stores in 20XX.) Nudlez is designed to make the most of the public's increasing nutritional conscience.
The economic environment for the successful outlet will take into account the factors and conditions that influence the ability of its target market to afford its product. Consumers today, particularly in business-centric cites, have a relatively high disposable income. Nudlez will be priced competitively with existing alternatives and will strive to attract market share through product differentiation.
4.4 FAST FOOD RESTAURANT SWOT ANALYSIS
The following represents our strengths, weaknesses, opportunities and threats for this fast food business plan:
Strong product supported by great tasking meals with a strong focus on quality, healthy and competitively priced meals in addition to the speed of producing meals
Strong brand, which has been tested before full implementation. Emphasis on a fund brand culture
Market conditions are favorable with Nudlez offering new niche spark in an otherwise static market
Low development risk as the product currently exists
Easy, low risk growth through short time to market and short time for NVU construction as well as low cost per unit
Transferable business model as a result of similarities in trends and the US culture of street style food vending. Ability to capitalize on brand and concept with expansion through franchise and other market segments
Low management risk due to experienced team and the strong diversification of skills and expertise = holistic results
High gross margins on meal products, which can be maximized by negotiating bulk purchase agreements with wholesalers.
Defendability of concept as the meal products cannot be patented; this needs to be addressed by building strong brand awareness and establishing copyright on total quality system. Focus also on rapid growth and securing prime sites in target markets
NVU restocking logistics is being addressed through NVU design, which ensures breakeven results for a day's trade without restocking. Central production facilities also being established to support restocking
Site permits for street vending need to be established before implementation of NVU's, but also private sites will be secured to reduce exposure to local government issues
Product may be vulnerable to weaken over time, which can be minimized through product innovation and diversification
Opportunities
Niche-specific opportunities through monopolizing niche market by building strong brand awareness and leading the street food vending culture through being vigilant with other vending business opportunities.
Low restriction to NVU operating hours means there can be diversity of venues and access to a very diverse target customer group
Capitalize on diversity of venues and consumer groups to promote and market expansion through event catering and franchise ownership
International expansion to Europe, which has a strong culture for street food vending and pre-prepared meals. Target strategic partner for joint venture, master franchise or sale of Nudlez
Local government regulations in relation to street vendors means permits secured have minimum life period, however change in this area is slow
Vulnerability to imitation products from competitors will be reduced through rapid development of Nudlez products and brand.
Short-term site permits means the Nudlez brand needs to be diversified through catering, franchise and supermarket placement
Seasonal demand for NVU's meaning inconsistent returns. This can be minimized through diversifying brand through catering, franchising and a supermarket product line.
5.0 Fast Food Business Plan Strategy & Implementation
5.1 philosophy.
"To forge a new, vibrant, high quality brand in the fast-food sector; to challenge the established market by offering a fresh, tasty and professional alternative; and to build a robust business model founded on high-yield, low capital outlay products."
It is our vision that Nudlez will expand predominantly through franchising domestically and then to appropriate international markets. It will diversify through catering and product placement in supermarkets. The possibility of trade acquisition or merger also exists.
5.2 MARKETING STRATEGY
Given that the United States is positioned 1st in the top 10 global markets for weekly fast food consumption, the marketing strategy is based on penetrating the market rapidly. This will be achieved by placing the NVU's in strategic locations where the likelihood of consuming a takeaway meal is extremely high. Expansion of numbers of NVU's and stores through franchising will ensure that first mover advantage is optimized. The network is supported by an integrated total quality management system ensuring consistency, which will be leveraged in the marketing strategy. Capital outlay for franchisees will be low with owners earning more dollars per hour worked than other franchise options. Expected net profit after tax for franchisees is 20%.
5.3 SALES STRATEGY
The marketing objective of Nudlez is to position itself so that consumers of fast food are confident they are purchasing and consuming a healthy and fresh product, enhanced by the overall delivery experience. The marketing objectives are to:
Rapidly establish a recognized brand through street vendor points of sale supported by a smaller number of strategically placed hardstand stores
Position itself as a fresh, tasty and healthy alternative to traditional fast food
Maintain high gross margins on meal products
Capitalize on the brand through expansion using franchising and product diversification, which will include catering and supermarket placement
Nudlez's initial strategy will be focused within Washington, commencing in Seattle then within 18 months expansion into Spokane and the Vancouver/Portland metropolis. Beginning with company owned NVU's and central production facilities, rapid expansion will then be achieved through franchising in all target areas.
5.4 OPERATIONS
NVU production will be outsourced to a manufacturer in Seattle and has been estimated at $12,500 per NVU. Each city will have company owned NVU's, shops, a central kitchen premises and support kitchens (hubs).
Product Production and Preparation
Raw product has been sourced from selected Seattle suppliers. It is a competitive quality market, with room for a number of suppliers to diversify risk. The secret to Nudlez' fast delivery to the customer from moment of order is the blanching and preparation process of the raw product at the central kitchen premises and hub sites. This will be overseen by our master-chef teams, adhering to strict health regulations. All ordering, stocking and quality controls will be managed on an in-house computer based system enabling usage patterns to be monitored maintaining ordering efficiency and minimizing wastage.
5.5 NVU Stocking
A unique system for NVU and store restocking, the Nudle-Rac is currently under design. Essentially providing completely removable internal sectioning to the refrigerators to hold the different meals available, it is spring-loaded so that when one meal is removed, the next meal raises to the top for easy access. At the beginning of each day, a franchisee will arrive at their support kitchen where the Nudle-Rac, preloaded with the day's meals, will be loaded directly into the NVU's fridge without having to remove the NVU from the van providing an efficient stocking system and minimizing the time meals spend out of refrigeration. For large catering events, support vans will provide additional pre-stocked Nudle-Racs to onsite NVU's.
5.6 FAST FOOD RESTAURANT EXIT STRATEGY
It is Nudlez objective to be acquired by another fast food company within five years by posting large revenues and a substantial EBITDA. Additionally, merger options, as well as an IPO may be considered at that time.
6.0 Management Summary
6.1 organizational structure.
Nudlez will be lead by Bill Cook, CEO. He will report to the founders and investors, which will make up the board. The CEO will oversee the CFO, CIO, Food and Human Resources departments.
6.2 MANAGEMENT TEAM
With over 80 years of sector diverse, international strategic and operational combined experience, professionally qualified and with energetic personalities critical to ensuring the Nudlez values, the owners and the management provide the skills to deliver:
Bill Cook has run start-up business operations, with broad management skills
Dan Billings has owned and managed 2 successful restaurants and an advertising firm
David Noor is a financial wiz with broad entrepreneurial appreciation
Angela Gates is not your typical CIO, with a creative flair and eye for efficiency
Sheila Arch brings the important HR skills combined with a marketing bent
Bill Cook – CEO & Director (Systems, Strategy & Finance)
Bill is a Seattle boy, born and bred, with an intimate knowledge of the cultural and niche diversities of Seattle. Originally with an honors degree in Civil Engineering, Bill worked in the Seattle construction industry from the 80's boom time through the recession of the early 90's. From there he traveled overseas working in such places as the UK, Bosnia (during the war), Romania and Holland. The bulk of his experience in these eight years centered on strategic management of start-up ventures. These ranged from establishing critical engineering support facilities for the UN in Bosnia, to expending Shell's retail network across Eastern Europe, to property development ventures in Romania. Bill returned to Seattle in 20XX to utilize this broad strategic experience on home soil, initially focusing on the property sector. Bill has known Dan for over 20 years and quickly assessed the potential of his Nudlez idea, convincing Dan that rapid expansion was key to securing the market niche. Bill graduated his MBA with High Distinction in 20XX.
Dan Billings – Director (Marketing & Food Technology)
After a successful career in advertising culminating in the establishment of his own Seattle based agency, Dan entered the hospitality industry. His first venture, Pad Real Thai, a Thai restaurant and takeaway situated on bustling Pine Street, was an instant hit. An innovative and funky menu, supported with clever marketing (including the use of real Bangkok Pad's for delivery vehicles) saw the business achieve critical acclaim. Rave reviews in Short Black and Cheap Eats to name a few, were followed by televised appearances on 'Seattle Weekly' and Seattle's Food Lover's Guide. A second Pad restaurant opened in Bellevue, and was awarded the prestigious 'Bent Fork" award. Dan sold the Pad enterprise in 20XX to pursue business interests in Thailand. It was here, while enjoying Bangkok's vibrant street food culture, where the Nudlez concept was born. Dan has a degree in Science from the University of Washington.
6.3 PERSONNEL NEEDS
In the long term, the employee/income ratio will be approximately $125,000 per employee. Nudlez will run a lean operation with an emphasis on sales and food production. In years two and three the sales staff will grow from 20 to 110 people, and the production staff will grow from 12 to 277 people. Administration will grow as needed to support this fast food business plan.
7.0 Fast Food Restaurant Financial Plan
7.1 requirements.
Nudlez will require $1,500,000 from an investor. The funds will be used primarily for the completion of one central and five suburban meal production facilities. The funds will be expected in two rounds, $750,000 to begin operations, and a further $750,000 seven months later (four months after revenues have commenced).
The investor's $1,500,000 will be structured as a redeemable note, convertible to 15% shareholding in Nudlez at the end of year-3. Alternatively, redemption can be done at this time providing a return of $3,450,000 (2.3 times investment), equating to a compound annual return of approximately 32%. The end of year-3 is good point for possible investor exit, as decisions on product expansion into supermarkets will be made at this time.
7.2 USE OF FUNDS
Funds will be used to initially finish development of the NVU and to establish fit out central premises in Seattle, including IT infrastructure. 5 hubs and 5 sites will initially be established in Seattle, following that expansion into Vancouver/Portland and Spokane will begin.
7.3 INCOME STATEMENT PROJECTIONS
Nudlez will be profitable by the end of its first fiscal year, as shown in the attached financial statements. The business will grow dramatically in years two and three.
Break Even Analysis
A break even analysis, assuming zero catering and acquisition stores, reveals less than 100 meals per NVU and 150 per store need to be sold per trading day to achieve break even.
7.4 FAST FOOD BUSINESS PLAN ASSUMPTIONS
We are using the following assumptions in this fast food business plan:
Number of average rain days for the 3 cities is 12 per month. This equates to approximately 40% of the month, which we have conservatively applied, despite its low probability. The conservatism also allows for logistics accidents, staff truancy, etc. to arrive at 13 trading days/month for NVU's. (Exclude catering)
Total employment in the expanded Seattle CBD areas is estimated at over 350,000. Nudlez expects to capture less than 2% of this daily market from CBD NVU's and stores
Seattle and Portland/Vancouver are similar sized markets, with Spokane being approximately half the size. Revenue estimates reflect these ratios.
Gen-1 and first Gen-2 NVU, testing and development costs totaling around $75,000 already spent by inventor are not included in financials.
First Gen-2 NVU will obtain homologation, meaning that the design has blanket pre-approval with local government, reducing time and cost for individual site permits.
First 10 NVU's cost $125,000, including homologation.
Wastage is estimated at 15% across all food related product (validated in Seattle trials). This will reduce once the 'Nudle-Rac' and associated IT systems are in place
Training, Quality Management Systems and Franchise Operations Manuals will be completed effectively for $220,000 by the end of year 1.
I need help with:
Popular topics:.
Starting My First Business
Learning SEO
Generating Sales
Writing a Marketing Plan
Writing a Business Plan
Leading My Team
Free Marketing Webinars
Affiliate Disclosure : This post may contain affiliate links, meaning we get a commission if you decide to purchase something using one of our links at no extra cost to you.
You Might Also Like...
Collaboration in the Digital Age: Online Tools Facilitating Teamwork
Ranking Higher for Bad-Credit Loan Keywords
Backlink Audit Workflow: How to Identify Spam Anchors
The Importance of WordPress Backups
Advanced Link-Building Techniques: Moving Beyond the Basics
Dennis Yu: Dollar a Day Strategy – MoreBusiness.com Podcast
7 Marketing Strategies to Help Find Your Next Client
Smart Ways To Build An Employee-Centric Company Culture 
SEO Coaching and Marketing Courses
Get More Business
Marketing tools.
SEO Keyword Tool
MSP Website Content Kit
Done-for-You Content
Graphic Design Tool
Webinar Automation
Getting Referrals
Hubspot Marketing Automation
Popular Downloads
Marketing Plan Example
MSP Marketing Plan
Life Coach Business Plan
Consulting Business Plan
How to Write a Business Plan
Clothing Line Business Plan
Restaurant Business Plan
Personal Trainer Business Plan
Trucking Business Plan
Pizza Restaurant Business Plan
Free Guides
Buyer Persona Examples
How to Increase Google Rankings
New Client Welcome Package
How to Create a Happy Customer
Brand Development Guide
Types of Corporations
SaaS Metrics Dashboard
Salary Calculator
Marketing and SEO Videos
Contributing Content
Affiliate Disclosure
About Our Business Plan Service
Cost of Our Business Plans
Business Plan Checklist
Business Plan Cost Calculator
Hiring a Business Plan Writer
Business Plan Help
Our Guarantees
Common Questions (FAQ)
Business Plan Outsourcing
Business Plan for Free (BrainHive Charity Program)
Business Coach & SME Coach
Startup Coach & Lean Coach
Business Plan Coach
Finance Coach
Manager & Corporate Coaching
Success & Life Coach
Coaching Cost Calculator
Financial Planning
Pitch Deck Creation
Business Prospectus
Grant Writing
Feasibility Study
Business Development Planning
Pitch Video Creation
Business Ghostwriting
Coworking / Coliving / Startup Retreat
Our Company
Code of Conduct
Competences / References
Volunteering and Internships
Business Plan Samples
How To Write a Executive Summary
How to Write a Market Analysis
Market Entry Strategy / Marketing Plan
Auto Repair Shop
Cleaning Business
Beauty Salon
Fashion Label
Fitness Studio
Interior Design
Café / Internet Café
Online Shop
Photography
Physical Therapy
Restaurant / Bar
School Business Plan
Spa Business Plan
Tech Startup
Web Design Agency
United Kingdom
Personality of Successful Founders
23 Tips Advice For Your Loan Interview
IT-Services Buyers Guide for Founders
Imprint & Disclaimer
Terms and Conditions
Privacy Policy
Short Fast Food Restaurant Business Plan Sample
1. executive summary.
As a trained associate with over ten years of professional experience, SHORT FAST FOOD RESTAURANT BUSINESS PLAN SAMPLE FOUNDER plan to set up a small-scale SHORT FAST FOOD RESTAURANT BUSINESS PLAN SAMPLE COMPANY, in SHORT FAST FOOD RESTAURANT BUSINESS PLAN SAMPLE LOCATION. The object of the business is the operation of a mobile food stand with home-made, XXXX specialties. The shopping center XXXX is recommended as a sales location. The snack bar should be open from Tuesday to Saturday between XX and XX hours.
SHORT FAST FOOD RESTAURANT BUSINESS PLAN SAMPLE COMPANY connects people with each other and with their homeland. Hence the idea to found a XXXX specialty snack in a location with a high proportion of XXXX-born people who already know and appreciate the food. For them, the dishes are a piece of home. At the same time, I would like to introduce XXXX cuisine to others who are looking for a quick, nutritious lunch.
The aim is to offer the customers and employees of the shopping center and the surrounding companies an attractive alternative to existing food offers. Especially for lunch break, there are warm dishes that can be quickly prepared and enjoyed.
The shopping center and neighboring businesses offer a lot of patience, especially for the midday and after hours business. In addition, there is a large XXXX-born community on site, where the stand serves typical dishes. With the presence of a local XXXX grocery store, the supply of fresh ingredients is always guaranteed.
Unique features of the company are the extraordinary food offers, which are professionally prepared to meet the high quality standards of the target group. This consists of company's employees and customers, and shops within walking distance, who want a nutritious but quickly prepared meal for lunch or after work. Accordingly, all dishes are homemade and are freshly prepared.
The business concept envisages a one-man business with low operating costs in order to work economically as quickly as possible. As a trained XXXX with XXXX roots, it is easy to implement the establishment of a fast food with XXXX specialties. The company will be named "SHORT FAST FOOD RESTAURANT BUSINESS PLAN SAMPLE COMPANY Specialties" and was founded on August X. XXXX as a SHORT FAST FOOD RESTAURANT BUSINESS PLAN SAMPLE LOCATION. It is a mobile snack bar in XXXX.
The foundation is made out of unemployment in order to achieve financial independence. The start-up capital for the purchase of kitchen equipment, branding, advertising flyers etc. will amount to $XXXX (USD); which will be partially covered by own funds of $XXXX (USD). For the remaining capital, outside capital is needed.
1.1.  Offer
Every Tuesday through Saturday, the snack bar will be selling food at XXXX, between XX and XX hours. Since the core business is done at lunchtime and after work, the offer includes hot, filling foods that are freshly prepared in the food truck, the food can either be taken or eaten directly at bar tables.
The offer includes typical XXXX dishes such as stuffed dumplings and meat specialties with side dishes. The aim is to offer the customers a healthy meal. That's why all dishes are homemade, with no added preservatives or glutamates. Many of the dishes do not contain pork out of consideration for different eating habits. The menu has already been prepared and includes the following dishes:
[CHART, DIAGRAM, IMAGE or TABLE REMOVED]
1.2.  Organisation/Personal
SHORT FAST FOOD RESTAURANT SHOPPING SAMPLE FOUNDER specialices in a one-man business, reducing staff costs. All functions such as cooking, sales, bookkeeping and marketing are carried out in unison. If required, individual tasks such as bookkeeping or advertising can be supported externally.
As a trained XXXX, SHORT FAST FOOD RESTAURANT SHOPPING SAMPLE FOUNDER is trained with professional preparation, storage etc. of food. After completing the training course Qualification Measure for the Hotel and Catering Industry of the XXXX, SHORT FAST FOOD RESTAURANT SHOPPING SAMPLE FOUNDER gained over XX years of professional experience as a kitchen assistant, cook in restaurants and canteens. SHORT FAST FOOD RESTAURANT SHOPPING SAMPLE FOUNDER grew up in XXXX. Therefore the proximity to the XXXX kitchens provide advantages for the founder.
1.3.  Investment requirements
The investment requirement for starting SHORT FAST FOOD RESTAURANT SHOPPING SAMPLE COMPANY amounts to a total of $XXXX (USD). This amount is required for the purchase of the vehicle and kitchen appliances. To avoid unnecessary costs, a large part of the operating equipment is purchased second-hand. The food truck will also act as a kitchen. This makes renting and equipping additional rooms superfluous. The costs are divided as follows:
$XXXX (USD) of this can be dispensed from own funds. For the remaining $XXXX (USD), debt capital or subsidies are required.
1.4.  Vision & Mission
Although there are many XXXX-speaking people in this country, there is relatively little gastronomy with XXXX cuisine. This is therefore relatively unknown in SHORT BUSINESS PLAN EXAMPLE REGION. Through these snacks, XXXX food will have more popularity, at least locally. For customers who already like to eat XXXX food, I would like to offer a selection of typical dishes – homemade and of high quality. So the food stand provides the warmth from home and another a new culinary experience.
With appropriate demand and business development, the supply can be gradually expanded. The long-term goal is the opening of a Russian specialty restaurant.
2. Market analysis
There are many gastronomic offers. Surveys show, however, that despite the abundance of offers market potential remains. XXXX was a record year in this regard. With an increase of X, X%, the turnover in out-of-home offers increased more than in ten years. This is partly because customers are willing to spend more money on fancy or high-quality deals. On the other hand, the number of visitors has also increased in XXXX, which means that more people eat out of doors or do this more often than before.
Especially snacks are showing big increases. While sales of restaurants and taverns, where guests are staying longer, have declined slightly from XXXX to XXXX, it has continued to increase in fast food (Statista).
The trend is for a quick meal on the way, whether during lunch break or on the way home. XX% of the XX to XX-year-olds said in a survey, happy to take a quick snack on the way (ibid.). Among the age groups, there were even more, up to XX%. In the XX to XX-year-olds eat XX% at least three times a week a snack on the way, such as burgers, kebabs, sandwiches and the like. The fact that snack meals are popular with younger customers, suggests that sales in this segment will continue to increase in the future. Because over time, this group of people will have more and more income and thus purchasing power. All this indicates that this trend will intensify.
2.1.  Target group
Customers of the shopping center and the surrounding shops, as well as the employees of the shops and other companies within walking distance, belong to the potential clientele of the snack bar. The target group is people who do not have time to cook, but still want to eat healthy and freshly prepared food. This includes employees during their lunch break, but also people on their way home, especially single people who do not want to cook for one person.
2.2.  Potential customer base / location
As a location for the snack sale is a booth in front of the shopping center XXXX ideally suited. The exact address is XXXX XX, XXXXX. Due to the multitude of shops in the direct neighborhood there is a lot of passing customers.
The location is not only in the immediate vicinity of a shopping center, but also between the two industrial areas XXXX and XXXX in XXXX. Both are home to numerous companies such as the musical instrument manufacturer XXXX, XXXX or the advertising material producer XXXX. Employees from the area are potential customers who benefit from a more diverse local food offer. Employees are a wealthy clientele.
It is noteworthy, especially for the offer of XXXX food, that there are several shops in the immediate vicinity, run by persons of XXXX descent and in particular having such customers as their target group. These include the grocery store XXXX Fruits and Vegetables, and the clothing store XXXX. This shows that a corresponding clientele can be found at the location.
In the event that the location in front of the mall does not prove to be long-term, SHORT FAST FOOD RESTAURANT BUSINESS PLAN SAMPLE FOUNDER will search for additional locations where the food truck can be parked. Conceivable would be both a complete relocation, for example, in a more urban area, as well as the daily relocation, so as not to oversaturate the clientele in a single place.
2.3.  Competitors
There are several competitors at the location in front of the XXXX shopping center. These are catering establishments in the shopping center as well as in pedestrian surroundings. However, only a few have a similarly stored offer with hot, quick meals. The list below is not exhaustive, but focuses on the catering businesses closest to the food stall. These are essentially the following companies:
As the list shows, there are a number of special offers for lunch in the area. However, only a few have an identical target group as the food truck. In addition, the potential customer base is sufficiently large, since numerous companies are located in and around the shopping center.
2.4.  Suppliers / Network
Supplier for all ingredients is XXXX, XXXX and XXXXX. Due to the good personal contact with the owner, the purchase at low prices is guaranteed. Since the business also carries XXXX specialties, it also serves as a multiplier for the reputation of the food stand.
3. Marketing
A local advertising campaign with flyers is planned for the opening of SHORT FAST FOOD RESTAURANT BUSINESS PLAN SAMPLE COMPANY. These are distributed in or in front of the shopping center XXXX and laid out in cooperating shops. In order to address the target group as directly as possible, locations and times with high public traffic and relevant shops are selected as locations for the flyer campaign. These include food and XXXX specialty stores in the area, whose customer base is among the target group. An eye-catching vehicle branding will arouse the interest of casual customers. A marketing budget of $XXXX (USD) is planned for the vehicle branding and the flyer campaign.
In order to constantly increase the interest in the snack, and to gain new customers, promotions and special offers are conceivable at regular intervals, which are then advertised separately. For this purpose, flyer campaigns with display or distribution in the neighborhood of the location are being considered. Print ads in local newspapers are also conceivable, especially if several locations are added in the future. The opening of a new stand can then be announced, so that customers know on which days the stand can be found.
Future advertising campaigns will be financed from the generated revenues. Regular marketing and advertising expenditures are planned to establish SHORT FAST FOOD RESTAURANT BUSINESS PLAN SAMPLE COMPANY Specialties as a brand and regularly renew interest.
4.  SWOT Analysis
5.  risk analysis.
The opening of a food stall is a proven, solid business concept. However, as with any company, there are risks. At SHORT BUSINESS PLAN EXAMPLE COMPANY Specialties, the biggest risk that there already exist relatively exotic food offerings that the company needs to compete against, there is a low advertising budget and the location may lose its appeal.
XXXX cuisine is relatively unknown in SHORT FAST FOOD RESTAURANT BUSINESS PLAN SAMPLE REGION. Therefore, a location was chosen where there are many people who already appreciate it. XXXX and the surrounding villages have a large number of XXXX-born communities as well as XXXX specialty and grocery stores. What is missing so far, is a corresponding catering offer. And although the dishes in this country are little known, the dough and grilled dishes resemble popular dishes. The offer is exotic enough to be a pleasant change, but familiar enough to be a meal "for every day". That is the attractiveness of the snack.
The advertising budget for the start of the company is only $XXXX (USD). However, as an entrepreneur, SHORT FAST FOOD RESTAURANT BUSINESS PLAN SAMPLE FOUNDER haS a very good local network, so the flyer campaign is supported by word of mouth. In addition, the food stall will be placed so that passing customers pass it all day long. This attracts the attention itself.
In the future, the shopping center or the business location XXXX as a whole could lose importance. That would lead to less patronage. Since this is a mobile food stand, the location can be changed or additional locations added, which are visited once or several times a week.
7.  Sales forecast
To cover the running costs such as the purchase costs for ingredients, gas, water, vehicle fuel and entrepreneur's wages, it is planned to achieve an annual turnover of $XXXX (USD). This corresponds to a monthly turnover of an average of $XXXX (USD)
Fast Food Business Plan Template
Business Plan Outline
Fast Food Business Plan Home
1. Executive Summary
2. Company Overview
3. Industry Analysis
4. Customer Analysis
5. Competitive Analysis
6. Marketing Plan
7. Operations Plan
8. Management Team
9. Financial Plan
Fast Food Restaurant Business Plan & Template
You've come to the right place to create your fast food business plan.
We have helped over 100,000 entrepreneurs and business owners create business plans and many have used them to start or grow their fast food businesses.
Below are links to each section of a fast food restaurant business plan sample:
Next Section: Executive Summary >
Fast Food Business Plan FAQs
What is a fast food business plan.
A fast food business plan is a plan to start and/or grow your fast food restaurant. Among other things, it outlines your business concept, identifies your target customers, presents your marketing plan and details your financial projections.
You can  easily complete your fast food business plan using our Fast Food Business Plan Template here .
What Are the Main Types of Fast Food Businesses?
There are many types of fast food businesses. The most common fast food restaurants serve hamburgers, fries, and soft drinks. Other common fast food establishments serve chicken, Chinese food, Mexican food, and pizza. There is a recent trend in fast food restaurants serving healthier options such as smoothies, wraps, sandwiches, and salads. A fast food restaurant can be centered around any food genre that is able to be prepared fast and in large quantities to serve multiple customers daily.
What Are the Main Sources of Revenue and Expenses for a Fast Food Business?
The primary source of revenue for a fast food restaurant are the food and drink items sold at the establishment.
The key expenses for a fast food restaurant are the costs to source the ingredients for the menu items, kitchen equipment and supplies, overhead expenses for the staff and rent, and any marketing costs the restaurant chooses to partake in.
What is the Difference Between a Franchise and Non-Franchise Fast Food Business?
A franchise fast food restaurant is a business that is owned and operated by someone who has a contract with a larger company. That company provides the products, training, and marketing for the smaller business. A non-franchise fast food restaurant is a business that is independently owned and operated.
Franchise fast-food restaurants have a set of guidelines and standards to which they must adhere in order to use the franchise name. Non-franchise fast food restaurants do not have these guidelines and can vary greatly in terms of quality, cleanliness, and customer service.
How Do You Get Funding for Your Fast Food Business?
Fast food businesses are most likely to receive funding from banks. Typically you will find a local bank and present your business plan to them. Another option for a fast food business is to obtain a small business loan. SBA loans are a popular option as they offer longer loan terms with lower interest rates. Outside investors, crowdfunding, and/or friends or family are other typical funding options. This is true for a fast casual restaurant business plan or a takeout restaurant business plan.
What are the Steps To Start a Fast Food Business?
Starting a fast food business can be an exciting endeavor. Having a clear roadmap of the steps to start a business will help you stay focused on your goals and get started faster.
1. Develop A Fast Food Business Plan - The first step in starting a business is to create a detailed fast food business plan that outlines all aspects of the venture. This should include potential market size and target customers, the services or products you will offer, pricing strategies and a detailed financial forecast.  
2. Choose Your Legal Structure - It's important to select an appropriate legal entity for your fast food business. This could be a limited liability company (LLC), corporation, partnership, or sole proprietorship. Each type has its own benefits and drawbacks so it's important to do research and choose wisely so that your fast food business is in compliance with local laws.
3. Register Your Fast Food Business - Once you have chosen a legal structure, the next step is to register your fast food business with the government or state where you're operating from. This includes obtaining licenses and permits as required by federal, state, and local laws. 
4. Identify Financing Options - It's likely that you'll need some capital to start your fast food business, so take some time to identify what financing options are available such as bank loans, investor funding, grants, or crowdfunding platforms. 
5. Choose a Location - Whether you plan on operating out of a physical location or not, you should always have an idea of where you'll be based should it become necessary in the future as well as what kind of space would be suitable for your operations. 
6. Hire Employees - There are several ways to find qualified employees including job boards like LinkedIn or Indeed as well as hiring agencies if needed – depending on what type of employees you need it might also be more effective to reach out directly through networking events. 
7. Acquire Necessary Fast Food Equipment & Supplies - In order to start your fast food business, you'll need to purchase all of the necessary equipment and supplies to run a successful operation. 
8. Market & Promote Your Business - Once you have all the necessary pieces in place, it's time to start promoting and marketing your fast food business. This includes creating a website, utilizing social media platforms like Facebook or Twitter, and having an effective Search Engine Optimization (SEO) strategy. You should also consider traditional marketing techniques such as radio or print advertising.
Upmetrics AI Assistant: Simplifying Business Planning through AI-Powered Insights. Learn How

Business Planning
Financial forecasting, ai assistance, see how upmetrics works →, strategic planning, entrepreneurs & small business, accelerators & incubators, business consultants & advisors, educators & business schools, students & scholars.
Business Plan Course
Strategic canvas templates, e-books, guides & more.
Customers Success Stories
Sample Business Plans
Food, Beverage & Restaurant
Fast Food Restaurant Business Plan

Planning on starting a fast food restaurant? It can be an excellent way to create a niche business, serve a diverse customer base, and make a great career in the food service industry, but you need detailed planning for it.
That's where you need a business plan; it will not only help you secure funding but will also provide a roadmap for seamless business operations.
Need help writing a business plan for your fast food restaurant business? You're at the right place. Our fast food restaurant business plan template will help you get started.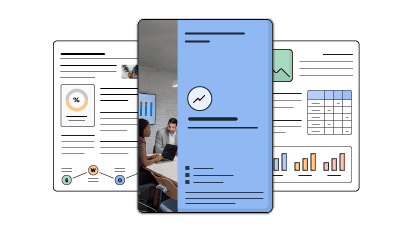 Free Business Plan Template
Download our free business plan template now and pave the way to success. Let's turn your vision into an actionable strategy!
Fill in the blanks – Outline
Financial Tables
How To Write A Fast Food Restaurant Business Plan?
Writing a fast food restaurant business plan is a crucial step toward the success of your business. Here are the key steps to consider when writing a business plan:
1. Executive Summary
An executive summary is the first section planned to offer an overview of the entire business plan. However, it is written after the whole business plan is ready and summarizes each section of your plan.
Here are a few key components to include in your executive summary:
Introduce your Business:
Start your executive summary by briefly introducing your business to your readers.
Market Opportunity:
Products and services:.
For instance, your products and services may include menu items, combo meals, takeout and delivery services, combo meals, and catering services.
Marketing & Sales Strategies:
Financial highlights:, call to action:.
Ensure your executive summary is clear, concise, easy to understand, and jargon-free.
Say goodbye to boring templates
Build your business plan faster and easier with AI
Plans starting from $7/month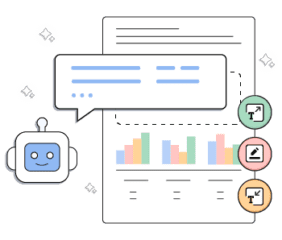 2. Business Overview
The business overview section of your business plan offers detailed information about your restaurant. The details you add will depend on how important they are to your business. Yet, business name, location, business history, and future goals are some of the foundational elements you must consider adding to this section:
Business Description:
Vegetarian fast food restaurants
Pizza chains
Mexican fast food restaurants
Asian fast food restaurants
Sandwich shops
Fried seafood restaurants
Describe the legal structure of your fast food restaurant, whether it is a sole proprietorship, LLC, partnership, or others.
Mission Statement:
Business history:.
Additionally, If you have received any awards or recognition for excellent work, describe them.
Future Goals:
This section should provide a thorough understanding of your business, its history, and its future plans. Keep this section engaging, precise, and to the point.
3. Market Analysis
The market analysis section of your business plan should offer a thorough understanding of the industry with the target market, competitors, and growth opportunities. You should include the following components in this section.
Target market:
For instance, young adults, millennials, and busy professionals can be an ideal target market for a fast food restaurant.
Market size and growth potential:
Competitive analysis:, market trends:.
For instance, there is an increasing demand for healthier food options; explain how you plan to cater to this growing market.
Regulatory Environment:
Here are a few tips for writing the market analysis section of your fast food business plan:
Conduct market research, industry reports, and surveys to gather data.
Provide specific and detailed information whenever possible.
Illustrate your points with charts and graphs.
Write your business plan keeping your target audience in mind.
4. Products And Services
The product and services section should describe the specific services and products that will be offered to customers. To write this section should include the following:
Fast Food Menu:
Beverages and desserts:.
For instance, dramatic style involves using longer & thicker lashes for a glamorous look.
Food Preparation and Safety Measures:
This section should explain your food preparation process, cooking methods, and how your business aligns with food safety regulations.
Special Services:
In short, this section of your fast food restaurant plan must be informative, precise, and client-focused. By providing a clear and compelling description of your offerings, you can help potential investors and readers understand the value of your business.
5. Sales And Marketing Strategies
Writing the sales and marketing strategies section means a list of strategies you will use to attract and retain your clients. Here are some key elements to include in your sales & marketing plan:
Unique Selling Proposition (USP):
For example, fresh and quality ingredients, unique menu items, sustainability, and ethical practices could be some of the great USPs for a fast-food restaurant.
Pricing Strategy:
Marketing strategies:, sales strategies:, customer retention:.
Overall, this section of your fast food restaurant business plan should focus on customer acquisition and retention.
Have a specific, realistic, and data-driven approach while planning sales and marketing strategies for your fast food restaurant, and be prepared to adapt or make strategic changes in your strategies based on feedback and results.
6. Operations Plan
The operations plan section of your business plan should outline the processes and procedures involved in your business operations, such as staffing requirements and operational processes. Here are a few components to add to your operations plan:
Staffing & Training:
Operational process:, equipment & machinery:.
Explain how these technologies help you maintain quality standards and improve the efficiency of your business operations.
Adding these components to your operations plan will help you lay out your business operations, which will eventually help you manage your business effectively.
7. Management Team
The management team section provides an overview of your fast food restaurant's management team. This section should provide a detailed description of each manager's experience and qualifications, as well as their responsibilities and roles.
Founders/CEO:
Key managers:.
It should include key executives, master chefs, senior management, and other department managers (e.g. operations manager.) involved in the fast food restaurant operations, including their education, professional background, and any relevant experience in the food industry.
Organizational structure:
Compensation plan:, advisors/consultants:.
Mentioning advisors or consultants in your business plans adds credibility to your business idea.
This section should describe the key personnel for your fast food restaurant, highlighting how you have the perfect team to succeed.
8. Financial Plan
Your financial plan section should provide a summary of your business's financial projections for the first few years. Here are some key elements to include in your financial plan:
Profit & loss statement:
Cash flow statement:, balance sheet:, break-even point:.
This exercise will help you understand how much revenue you need to generate to sustain or be profitable.
Financing Needs:
Be realistic with your financial projections, and make sure you offer relevant information and evidence to support your estimates.
9. Appendix
The appendix section of your plan should include any additional information supporting your business plan's main content, such as market research, legal documentation, financial statements, and other relevant information.
Add a table of contents for the appendix section to help readers easily find specific information or sections.
In addition to your financial statements, provide additional financial documents like tax returns, a list of assets within the business, credit history, and more. These statements must be the latest and offer financial projections for at least the first three or five years of business operations.
Provide data derived from market research, including stats about the restaurant industry, user demographics, and industry trends.
Include any legal documents such as permits, licenses, and contracts.
Include any additional documentation related to your business plan, such as product brochures, marketing materials, operational procedures, etc.
Use clear headings and labels for each section of the appendix so that readers can easily find the necessary information.
Remember, the appendix section of your fast food restaurant business plan should only include relevant and important information supporting your plan's main content.
The Quickest Way to turn a Business Idea into a Business Plan
Fill-in-the-blanks and automatic financials make it easy.

This sample fast food restaurant business plan will provide an idea for writing a successful fast food restaurant plan, including all the essential components of your business.
After this, if you still need clarification about writing an investment-ready business plan to impress your audience, download our fast food restaurant business plan pdf .
Related Posts
Pizza Shop Business Plan

Food Cafe Business Plan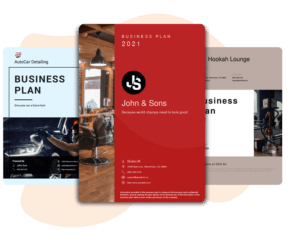 Library of Sample Business Plans

Top AI Business Plan Generators

Restaurant Business Plan

Business Plan Outline for Small Business
Frequently asked questions, why do you need a fast food restaurant business plan.
A business plan is an essential tool for anyone looking to start or run a successful fast food restaurant business. It helps to get clarity in your business, secures funding, and identifies potential challenges while starting and growing your business.
Overall, a well-written plan can help you make informed decisions, which can contribute to the long-term success of your fast food restaurant.
How to get funding for your fast food restaurant business?
There are several ways to get funding for your fast food restaurant business, but self-funding is one of the most efficient and speedy funding options. Other options for funding are:
Bank loan – You may apply for a loan in government or private banks.
Small Business Administration (SBA) loan – SBA loans and schemes are available at affordable interest rates, so check the eligibility criteria before applying for it.
Crowdfunding – The process of supporting a project or business by getting a lot of people to invest in your business, usually online.
Angel investors – Getting funds from angel investors is one of the most sought startup options.
Apart from all these options, there are small business grants available, check for the same in your location and you can apply for it.
Where to find business plan writers for your fast food restaurant business?
There are many business plan writers available, but no one knows your business and ideas better than you, so we recommend you write your fast food restaurant business plan and outline your vision as you have in your mind.
What is the easiest way to write your fast food restaurant business plan?
A lot of research is necessary for writing a business plan, but you can write your plan most efficiently with the help of any fast food restaurant business plan example and edit it as per your need. You can also quickly finish your plan in just a few hours or less with the help of our   business plan software .
About the Author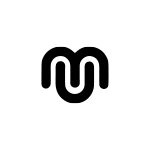 Upmetrics Team
Upmetrics is the #1 business planning software that helps entrepreneurs and business owners create investment-ready business plans using AI. We regularly share business planning insights on our blog. Check out the Upmetrics blog for such interesting reads. Read more

Plan your business in the shortest time possible
No Risk – Cancel at Any Time – 15 Day Money Back Guarantee

Popular Templates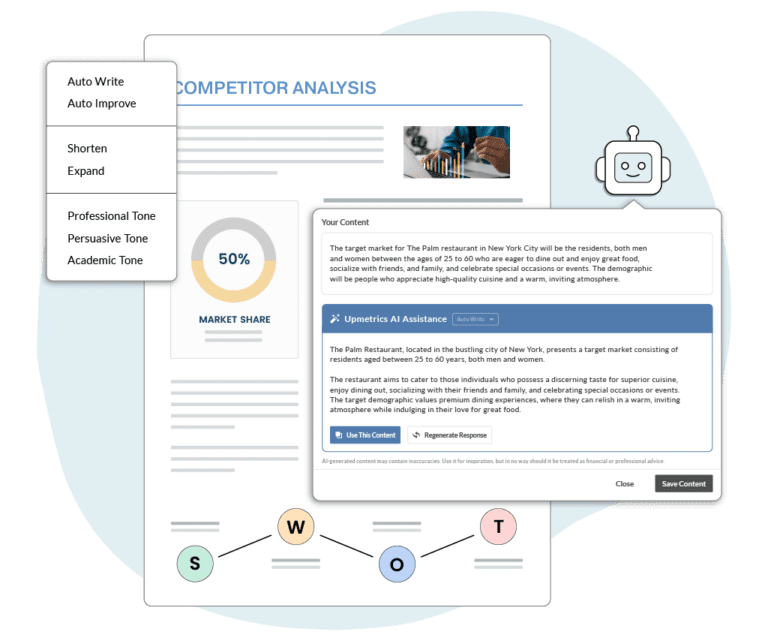 Create a great Business Plan with great price.
200+ Business plan templates & examples
AI Assistance & step by step guidance
4.8 Star rating on Trustpilot
Streamline your business planning process with Upmetrics .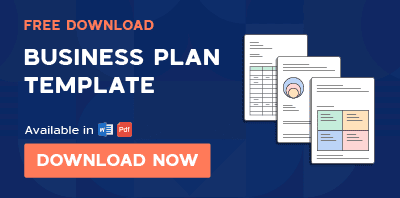 Academia.edu no longer supports Internet Explorer.
To browse Academia.edu and the wider internet faster and more securely, please take a few seconds to upgrade your browser .
Enter the email address you signed up with and we'll email you a reset link.
Fast food restaurant business plan
by jones W walker
Access 47 million research papers for free
Keep up-to-date with the latest research
Share your research and grow your audience
We're Hiring!
Help Center
Find new research papers in:
Health Sciences
Earth Sciences
Cognitive Science
Mathematics
Computer Science
Academia ©2023
Fast Food Business Plan Template
Over the past 20+ years, we have helped over 7,000 entrepreneurs and business owners create business plans to start and grow their fast foods.
Below are links to each section of your fast food business plan template:
Next Section: Executive Summary >
Fast Food Business Plan FAQs
What is the easiest way to complete my fast food business plan.
Growthink's Ultimate Fast Food Business Plan Template allows you to quickly and easily complete your Fast Food Restaurant Business Plan.
Where Can I Download a Fast Food Business Plan PDF?
You can download our fast food restaurant business plan pdf here.  This is a business plan template you can use in PDF format.
What Is a Fast Food Business Plan?
A business plan provides a snapshot of your fast food restaurant as it stands today, and lays out your growth plan for the next five years. It explains your business goals and your strategy for reaching them. It also includes market research to support your plans.
Why Do You Need a Business Plan?
If you're looking to start a fast food restaurant or grow your existing one you need a business plan. A business plan will help you raise funding, if needed, and plan out the growth of your fast food restaurant in order to improve your chances of success. Your fast food business plan is a living document that should be updated annually as your business grows and changes.
What Are the Sources of Funding for a Fast Food Restaurant Business Plan?
Fast Food restaurants are usually funded through small business loans, personal savings, credit card financing and/or angel investors.
This is true for a traditional fast food restaurant, a quick service restaurant and a takeout restaurant business plan.
FAST FOOD BUSINESS PLAN OUTLINE
Fast Food Business Plan Home
1. Executive Summary
2. Company Overview
3. Industry Analysis
4. Customer Analysis
5. Competitive Analysis
6. Marketing Plan
7. Operations Plan
8. Management Team
9. Financial Plan
10. Appendix
Fast Food Business Plan Summary
Start Your Fast Food Plan Here
Other Helpful Business Plan Articles & Templates