Business Plan Writers cost in South Africa
How much do business plan writers cost in South Africa is a question I find with many of the clients I deal with day by day. The same question can be asked asked as "How much does a business plan cost in South Africa"? The answer isn't a straight forward single answer you are looking for but I would like to clarify what you can expect from each of the companies  you would typically find in this industry in terms of service and cost.
In my research I have found that companies range anything from R 3 000 to R 50 000 to do the job, so you may be wondering why there is such a gap within the pricing as much as I was wondering from the first time I ever did my own personal research on this issue. I am going to cite a few websites which happen to be my competitors just for clarity's sake.
Here are five reasons to consider why the price varies from one person to the next
Marketing Costs
Overhead Costs
Consultant Experience
Type of plan needed
Primary and secondary data available about the business
Business plans are not a standard commodity like sugar or rice
The service itself has its own variations from one company to the next. The biggest thing that every customer or client is looking for is value in the service they pay for. So I will classify the three types of pricing I have seen in the industry
Low Pricing (R 1000 to R 3 000)
Sometimes, business plan writers cost so little in South Africa. This is the region where many startup consulting companies find themselves. It is quite a form of aggressive marketing to gain market share but clearly not sustainable to maintain quality work and all costs incurred. Most of these companies use generic templates and have identical business plans not uniquely customized for each business. Since they are only starting, they usually have little experience with investors and funders which is mostly the reason why people need plans. If you just need a document that details your strategy and a few things, you will find yourselves in this region. Unfortunately this is what most people can afford for a business plan. Post business plan consulting and the like will not be ideal from such business plan packages. Most of these guys are found on classifieds sites like gumtree and olx (not that these are bad) but that may be the only way to sustain such low pricing with free advertising.
Medium pricing (R 3 000 – R 8 000)
This is what middle priced companies cost in South Africa. Most companies in this range have vast knowledge in business consulting and planning as per se. You would expect an experienced business plan writer to cost this much in South Africa. This is the region where you find business plan packages that meet the minimum requirements of most funding institutions in South Africa. Most of these companies use Google Adwords and other paid advertising methods including newspaper ads. Just in case you were in the moon for the past few years (excuse the expression) and never knew what Google Adwords advertising is. I will give you a little back ground. When you type a certain search term like "bplans africa" you will find us on top of the organic search results. Adverts will appear next to the organic search results written with some highlighting colours that show that they are ads. Google has charges for that service and as such, companies compete for the keywords at a certain price.
Back to our topic, with such advertising costs, you would expect the charges (of the business plan) to be higher than the low priced solutions. Every cost that a company incurs to get you to buy their product or service is factored into the final cost and although you may find this unfair, it is how businesses operate. Yes… even your daily bread and soap that you use at home has such costs factored into them. Besides advertising costs, business plan writers have overheads in their company like any other. So any serious consultants will probably have a price range that includes this price.
Premium Pricing (R 10 000 to R 50 000)
I have met business plan writers cost in South Africa in the region of around R 10 000 to as much as R 50 000. Trust me I have never used any of these services but from the research I did on them, I found that they each have their own perks. You may want to compare their packages but their usually come with a little more than the ordinary 30 -60 paged document. This is where much management consulting is involved. Entrepreneurs normally go through some sort of training and receive some certificates. Packages may come with company registration options, website design, virtual offices, and many perks that would be needed in the startup of a company.
So what do I choose with so much options that can offer me good value for money ?
The truth is that I will be a little bit biased since I am a business plan consultant myself.  I would first of all highlight what I need from a business plan consultant. Do I just need a document from them? If that is the case I would take my chances with the low cost options. If I need advice and experienced consultants who will not take chances with my business I would look for the mid market range. If I need something that is a little more than a bit of business coaching plus a business plan, I would then consider the premium market range.
If you need well experienced consultants with a fair pricing and some business plan packages that suit any budget  click here
You may also be interested to read " How much does a business plan cost in South Africa?
Recent Posts
E-commerce could create 3 million jobs in Africa in next 6 years
10 steps to turn your idea into a startup
Funding For SA Women Entrepreneurs
How much does a business plan cost in South Africa?
Business Plan Writer: When (and When NOT) to Hire One
Recent Comments
admin on 10 secrets of raising capital from any source
Robert on 10 secrets of raising capital from any source
December 2016
November 2015
September 2015
January 2015
November 2014
Business Funding
Business Plans
Entrepreneurship
Website Design
Newsletter Subscribe
Subscribe to our mailing list to get the updates to your email inbox.
Email address:
Our Services
Financial Models
Digital Services
90 Rivonia Road, Sandton
Johannesburg, South Africa
+2779 326 2424
Bplans Africa is a premier business development company based in Johannesburg, Gauteng. We help entreprenuers to develop their businesses from concept to inception through custom advisory and implementation of strategy.
Please note that all office visits/consultation are strictly by appointment.
Copyright © 2019 All Rights Reserved.
Business Plan Writing
Compiling of Financial Projections
Business Plan Review
GET A QUOTE
How much does a Business Plan cost?
BPC.CO.ZA is not an off-the-shelf or a template-driven Business Plan Company, therefore we do not have various Business Plan packages/options with set prices. Many Business Plan Companies/Creators use a cheap Business Plan software package and pre-written templates to help them to generate Business Plan documents quickly. They basically ask you some questions, simply insert the answers that you give them into the "XXXX" fields of the software or pre-written template and voila – there's your "professional feel" Business Plan (an off-the-shelf, one-size-fits-all document). It takes the said consultant/writer a day or two, to populate such a Business Plan document. If a Business Plan will only cost you a few thousand rand, or you will be charged a set price (regardless of what the price is) for your Business Plan, without the complexity of the Business Plan being determined by the consultant/writer, or you are told that your Business Plan will be completed in less then three weeks, then it is almost certain you will get a Business Plan document that is populated by the above-mentioned methods. These Business Plan documents, i ncluding "cookie-cutter" Business Plan documents (copied and pasted content) and pre-written/ready-made Business Plan documents sold online, will be generic and not suitable for funding purposes. Most of these consultants/Business Plan writers have a whistles and bells website, with Testimonials (written and video recordings).
How to spot a consultant using templates to write Business Plans.
A set price will be charged regardless of the complexity of the business concept and/or a completion date for the Business Plan will be provided before the client submits the required information to complete the Business Plan document.
A real Comprehensive Business Plan is a high-end/high-level document. The content of all cheap/low-priced comprehensive Business Plans and entry/mid-level Business Plan options/packages offered will not be comprehensive, irrespective of what is claimed. Financiers can easily distinguish between a cheap/low priced "professional feel" Business Plan (a nice-looking document) and a proper Business Plan. This could jeopardise your chances of securing funding or investment.
Our approach is different. We will write your Business Plan from scratch so that we capture the unique aspects of your business fully. This allows your Business Plan to stand out, especially from businesses similar to yours when Financiers assess them. Your Business Plan will be comprehensive, meaning that you get a full-length detailed Business Plan document that will comply with the criteria of all Commercial Banks, Government Funding Institutions (NEF, IDC, DTI, SEFA, etc.), Investors and other Financiers in South Africa.
A Price of a Proper Business Plan is determined by the purpose of the Business Plan, your unique requirements, the complexity of the business concept, industry and financial model, the size of the business , and many other factors. We will quote on a per case basis. The price will be related to labour costs in terms of time spent to perform all tasks (including detailed Financial Projections for Five Years and Secondary Market Research) to complete the Business Plan document. It takes 100 hours plus to deliver a Proper Business Plan. The duration will depend on the complexity of the Business Plan to be written.
A reputable consultant/writer will develop a Business Plan in close consultation with you. There are numerous so-called Business Plan "Experts" operating in South Africa that will ask you to provide them with very little information and then they just populate a "professional feel" Business Plan (a nice-looking document) within a few days. Is this real value to you? As a Client, you are the expert in your business and should walk side-by-side with the Business Plan consultant throughout the entire Business Plan writing process. This type of consultative process will ensure that they produce a Business Plan that will be effective and improve your chances of success. A Business Plan Expert will force you to think about your business.
If you are looking for the "best-priced" Business Plan (an off-the-shelf, professional feel Business Plan document that will only cost you a few thousand rands) since content quality is not a concern, then our services will not be the right fit for you.
The Business Plan Writing service starts once our quotation is accepted with a 30% deposit payment.
Please complete the form below if you require a service.
Please note: 1. You need to fill out the form below if you require a Business Plan Writing service or any other service we offer. The information requested is required to determine the price of the service required, and to process the quotation and proposal. 2. The potential Client of BPC.CO.ZA is the owner of the business concept to be contained in the Business Plan. We do not interact with intermediaries and third parties. 3. Quotation acceptance means that you have appointed us to write the Business Plan on your behalf. The deposit is payable upon quotation acceptance. 4. We do not offer any training and coaching services. 5. BPC.CO.ZA does not apply for funding or investment on behalf of Clients. 6. We do not get quotations for capital expenditure on behalf of Clients. 7. None of our services offered are free of charge.
1. Fill out the form below.
The details of the owner of the business to be contained in the Business Plan (field numbers, 1 to 4) are required since this person will be the potential Client.
2. You sent us the filled-in form.
We will review the information received and will contact you (the potential Client) should we require any further information to quote.
3. We prepare the quotation/proposal and send it to you.
We will send you (the potential Client) a formal quotation and proposal detailing how we can assist you, and at what price. The payment terms and other important information are all included in the quotation and proposal.
** Please check that our response has not ended up in your spam or junk mail folders.
We appreciate you taking the time to consider working with us. We look forward to hearing from you.
OUR CONFIDENTIALITY AND PRIVACY POLICY
Our website is secure (https://bpc.co.za). Your internet connection is encrypted, thus is your information private. The information submitted to us will be kept strictly confidential. All confidential information that is provided to us will not be disclosed to a third party. We are committed to protecting the personal information that is provided to us. We will never sell, rent or give away your telephone number and email address. We will never send you spam. We hate spam just as much as you do.
Checking...
Sending message....
PLEASE REVIEW THE INFORMATION YOU ENTERED BEFORE SUBMITTING THE FORM. The sent form will reach the owner's email inbox ([email protected]).
6. Service request: *
Business Plan Review (the service is a review of an existing Business Plan document)
8. What will the Business Plan/Financial Projections be used for? Click in the applicable checkboxes *
Own personal use Applying for funding at Government Institutions Applying for funding at Commercial Banks Applying for funding/investment at Venture Capitalists Applying for a franchise (submission to a franchisor) Applying for the lease of a business premises The acquisition/purchase of an existing business (non-franchise) The acquisition/purchase of an existing business (franchise) The acquisition/purchase of a commercial property The acquisition of shareholding Applying for a Government grant Applying for a brand license Applying for accreditation/licensing (Government regulatory compliance) Applying for an import agency Applying for an export agency Applying for immigration/visa Applying for a business permit An assignment - a study/course requirement If other - provide the details in field number 7 above
9. Type of business. Select the applicable option *
If other - provide the details in field number 7 above
Human verification (I'm not a robot) *
64 Bowling Ave, Weendywood, Sandton, 2148
011 568 2105
Register | Login
Business Plans
Business Plan Packages
Micro Business Plan
Essential Business Plan
Comprehensive Business Plan
Company Registration South Africa
PTY Company Registration
Non Profit Company Registration
Tax Returns
Company Registration Packages
Business Plan Writers | Consultants
Years Of Experience
Simply do it online with desney solutions, business plan consultants in johannesburg south africa.
Looking for professional business plan writers in Johannesburg South Africa ? Desney Business Solutions provides professionally written detail oriented plans tailored to your business needs.
Let our chartered accountants in Sandton Johannesburg help you craft bank ready business plans getting ideas from your head into  powerful tool used to guide you through stages of starting, managing and scaling your business.
business start ups
franchise application
non profit organization
pitch to investors
business expansion
visa application
business grants
Hire Top Business Plan Writers in South Africa
Consultation call.
Get in touch with our consultant nd fill questionare detailing your business details, products, services, structure & requirements.
Market Research
Financial and market research gathering all management, financial, sales & competition information and data to make sense of your business numbers.
Business Plan Writing
Craft cashflow & sales forecasts, production projections, management accounts, sales, costs and market model, management summary etc
Make Appointment With Professional
Business plan consultants in johannesburg, how much does business plan costs, affordable business plans prices.
View and compare our affordable Business Plan prices and packages and choose the package that meets your business needs.
15 - 20 pages Basic business plan for simple ideas requiring business loans up to R200,000
Market research
Sales Forecast
15 - 20 pages
Business Modelling
2 Year Cashflow Focus
SWOT Analysis
COMPREHENSIVE PLAN
Investor ready business plan for Medium Enterprises requiring loans up to R10,000,000
25 - 35 Pages
Competitor Analysis
Management Accounts
ESSENTIAL PLAN
Investor ready business plan for Medium Enterprises requiring loans up to R1,000,000
Testimonials
What they say about desney business solutions.
Fairly simple process to engage with Desney Solutions business plan writers. I filled my questionaire with my business details, followed up with call. I got my plan in two weeks!
Entrepreneur
Needed a small business plan for my design agency and consulted Desney Business Solutions business plan writers. The team is friendly, patient and are more good on numbers.
My bank needed comprehensive business plan for me to get a business expansion loan. Desney Solutions Accountants helped me big time with winning management accounts.
Small Business Owner
I got more than just a business plan. Desney consultants ended up mapping up my business model, sales forecasts and management accounts to run my startup entity.
Do You Have A Question?
Feel free to get in touch with our business plan consultants and accountants in Sandton Johannesburg South Africa for any clarifications.
Our business plan prices starts from R3500 for 15 to 20 pages package. Essential Business Plan package costs R5000 and the custom Comprehensive package suitable for small to medium enterprises requiring loans up to R5 million costs from R12500.
Compare Desney Business Solutions Business Plan Packages here .
There are many business plan consultants in South Africa . However you need to check their credentials and history to know the best business plan writers in South Africa .
Desney Solutions business plan consultants in Johannesburg South Africa are qualified CIMA and CGMA associates with vast experience in the financial and management accounting industry.
Our Basic, Essential and Comprehensive business plans compliant with major financial institutions like SEDA , SEFA , DTI , NEF , IDC and commercial banks requirements in South Africa.
Top accountants in Sandton Johannesburg Gauteng South Africa.
64 Bowling Avenue, Weendywood, Sandton, Gauteng, South Africa, 2148
Company Registration
PTY Registration
Non Profit Registration
CIPC Annual Returns
Project Management
Corporate Finance
Fundraising
Copyright © 2022 All rights reserved. Desney Business Solutions .
By iNetAxis Web Design
New Company Types:
New Pty Company (Most Popular)
Holding Company
Non Profits:
NPO Registration
NPC Registration
NGO Registration
Industry Specific:
Construction Company
Cleaning Company
Security Company
Transport Company
Mauritius Company Registration
Shelf Company:
Buy Urgent Shelf Company
Shelf Company Advantages
CC Registration
Discounted Package Types:
Tender Packages
Construction & Building Packages
Industry Specific Packages
All Packages
Pre-Registered Companies
Find the right service for you:.
All Services - Quick Search
SARS / Tax Services:
Tax Registration
Tax Clearance Certificate
VAT Registration (Mandatory / Voluntary)
UIF / PAYE / SDL Registration
Import / Export Number
SARS Registered Representative
Workmans Compensation:
COID Registration
Letter of Good Standing
Return of Earnings
UIF Registration (Department of Labour)
Construction / Security Compliance:
CIDB Registration
NHBRC Registration
PSIRA Registration
Tender Documents:
BEE Affidavit / Certificate
Business Plan
CSD Registration
Accounting Services:
Tax Returns Submissions
Monthly Tax Maintenance
Monthly Accounting
Monthly Payroll
CIPC Services:
Annual Returns
Company Amendments
Shares Management
CC to Pty Conversions
Retrieve Company Documents
Deregister or Re-Instate Your Company
Co-Op Registration
Trademark Registration
POPI Compliance Certificate
Website Hosting
Company Profile
Name Search
Everything About Us & More:
Learn More About Us
Our Online System
Testimonials
Videos and Brochures
In the Media
Our Premium Value:
Value Added Services
Business FAQ's
Company Registration at CIPC, SARS, COID, CUSTOMS, CIDB & More Get Compliant from Anywhere, Easy and Fast!
Business Plan in 1-Week
50 000+ clients assisted since 2006., our business plan specialist will setup your business plan for funding and tenders within 1 week. starting @ r3490 once-off.
Free Consultation with our Business Experts

You will be assisted by our  Business Plan Specialist , registered with the NSBC (National Small Business Chamber of South Africa). Our professional Business Plans comply with SEDA, SEFA, Dti, NEF, IDC and Private Financial Institutes and Bank Requirements in South Africa. We have completed over 1000 Business Plans since 2013 – and consulted numerous Start-ups and Companies in South Africa. To start the process, apply on this page below or call our toll free number  0800 007 269  for free consultation.
Our Premium Service Advantages
Our business plan service will:, find the right plan for you, professional business plan.
25 Pages Business Plan
5-Year Financial Projections
Word Template For Future Editing
Professional Looking Layout
Market Analysis
Customer Segmentation
Industry Analysis
Industry Trends
Competitor Analysis
Business Model Description
Your Competitive Advantage & Unique Selling Points
Professional SWOT Analysis (Strengths and Weaknesses, Opportunities and Threats)
Timeframe: 1-Week
Click to view example
Security Business Plan
25 Pages Business Plan according to PSIRA's required format
Professional SWOT Analysis (Strengths and Weaknesses, Opportunities and Threats).
Specialised Business Plan
Everything you find in a Professional Plan
In-depth Market Research
Industry Research
Competitive Advantage Research
FREE Funding Application on your behalf at NEF, Business Partners, FNB or Nedbank
BACK PROCEED
Every 5 Minutes Another Service Gets Completed!
50 000+ Clients assisted since 2006
We Are South Africa's Most Popular 1-Stop-Shop for Entrepreneurs.
Our experts assist you with every step towards successful company compliance - within record timeframes!
We Are The Favourite 1-Stop-Shop For SA's Entrepreneurs
4,8 out of 5 95 reviews
If we cannot assist you, you are guaranteed your money back.
With all our services, our clients get a free Website Domain & Design so that they can start trading ASAP.
What our clients say!​
"Fast & Professional"
My experience with company partners are amazing, I must say they helped me in a fast and professional way and guide me to register my new company. I will most definitely recommend anyone to partner with company partners when they have to setup/register a new company.
Ralston Fisher from R's Kitchen (Pty) Ltd
"Simple & Effortless"
Company Partners is just what the name says, it is a partner to your company. It is a one stop shop for all your company needs and requirements – starting with a company registration. They make the process simple and effortless.
Conrad & Linda Webster from WebsterDesign (Pty) Ltd
"Great Value"
Stress-free process and all necessary matters are taken care of with valued services that saves time and money! Exactly what I needed setting up my new company. I can recommend Company Partners to anyone!
Anél Joubert from JJJ Cubed Consulting and Accounting Services (Pty) Ltd
With over 1000 testimonials and counting. Click here to view more
More faq's & info on our business plans, what is a business plan.
A business plan is a written document that describes and summarises the operational and financial objectives of a business and outlines how it is going to practically achieving its goals.
What are the Main Advantages of a Business Plan?
Firstly, you have a clear plan to follow: Your business plan is your company's 'roadmap' to start with. It will change over the first few months in business, but it gives you focus and direction – which is very important when you start a business.
Secondly, being compliant: Certain governmental regulating bodies or institutions, require your company to have a specific industry related business plan to apply. For example PSIRA.
Lastly, it will enable you to apply for outside financing / funding: Investors want to know exactly what your business will do, who your target market is and if your business is profitable before they will consider your application for business finance or funding.
Do I really need a Business Plan?
Yes, you do. Even if you think you have a clear idea of how you are going to start and develop your business, setting it out on paper forces you to be more objective and attentive to details. It is human nature to tend to be optimistic about future schemes. However, the process of drafting the plans will help you assess whether you have actually taken all relevant factors into account, or your plan's success depends on outcomes you have no way of assuring.
Isn't a Business Plan necessary if I'm looking for financing?
No. It is a mistake to think that business plans are just something to give an investor looking for assurances that your business has a good chance of turning a profit. The benefits of a business plan are primarily for you, the owner. At the onset of your venture, a comprehensive plan will help you get a realistic picture of your capabilities and viable strategies. As your business continues to grow, your plan will help you assess whether you are meeting your goals, or a change of direction is needed.
Will I get funding?
We do not guarantee funding. We provide you with a business plan document which is one of the documents required to apply for funding.
Our Business Plan Writer:
Our Head Business Plan Writer is Brend Badenhorst – a SETA Business Facilitator. He has written over 500 Plans for new and existing businesses. He has a team of dedicated Business Plan Consultants who will guide you through the process to setup the correct Plan for your Company.
Our Business Plans are designed according to the regulations of:
Finance / Funding Institutes in South Africa.
South African Banks (FNB / Standard bank / Nedbank / ABSA). We are Official Partners of Nedbank.
South African and Government Tenders / Contracts.
The National Industry Regulator.
Apply above to speak to a Business Specialist today!
About the page author
Liam Stander completed his Bachelors Degree at Stellenbosch University. Started first company at the age of 19. Co-Founded Company Partners.
Most Popular Services
Download our brochures, quick links, useful links.
We can assist you online from anywhere in the world.
0800 007 269 (Toll Free) during Business Hours .
Our Office Hours Mon - Thur: 08:30 am – 05:00 pm. Fri: 8:30 am – 03:00 pm. Sat: Closed. Sun: Closed.
Privacy Overview

IT Services and Support
Request a Quote
Marketing and Advertising
Finance and Accounting
Business Consulting
Development and Design
Business Essentials
Services & Solutions
Request A Quote
List of Top Business Plan Consultants in South Africa
A business plan is definitely critical if you need to approach a bank or investor for funding. It is essential for your enterprise, whether your business is starting up or already established, it's the roadmap for future development.
A good business plan will help you obtain financing, arrange strategic alliances and attract potential investors to your business which is becoming critical in the current BEE environment here in South Africa.
Benefits
Important if you are seeking a loan or investment
Catch cash flow problems earlier
You gain an understanding of your market.
You can better plan and manage cash flows
You can draft your own business plan but it is better to get advice from a business expert on how best to draft a business plan that speaks to both investors and your customers. According to Grow Think , By hiring a professional business plan writer, you can focus on what you do best while someone else takes on what they do best. This will save time and money for both parties involved while ensuring that everything is handled to make your business a success.
Here are a few things that you need to have in your business plan:
Executive summary
Company description
Market analysis
Organization and management
Service or product line
Marketing and sales
Funding request
Financial projections
You can hire a business consultant to help you draft your business plan. There are many business consultant services in South Africa. Here are four important factors to consider when choosing one who is suitable for your business:
Ensure that the consultant specialises in drafting business plans for businesses within your industry.
Determine what the consultancy's niche is and how they can help your business.
Consider the consulting costs. Are you going to be charged an hourly, projected or retainer fee?
Serv has a number of business consultants who are ready to help you draft your business plan. Find your Business Plan expert on Serv now.
Get Funded: Attract Investors and Financial Institutions with a Bankable Business Plan. Greetings from JTB Consulting ― South Africa's #1 Business
Award winning Business Plans are developed. Guidance on Funding and move your business forward. We provide holistic support to start/grow and develop
'Helping SMEs Flourish' We help SME Business Owners 2-3x their businesses within 6 -12 months through our Resilient Business Success systems
We are qualified business consultant based in Johannesburg and Vaal area but we have remote services. We offer exceptional service to all.
I am a Business Coach looking to assist Small Business owners become financially sustainable through Business Coaching and Finance Training.
CLR Consult was established in 2014. The owner, Christi Pieterse, is an Industrial Psychologist with years of experience, both in the public and private
From Registration to total Compliance, We handle it. Your job is to focus on the Business CIPC, SARS, COIDA, UIF, CSD, CIDB etc
We offer affordable, all-in-one, business coach and advisory services focused on profitability and business growth for small businesses owners who wish to
We specialize in consulting about the Petroleum industry. We assist companies in acquiring Petroleum Wholesale Licenses which will able them to buy fuel
With the entire globe focused on new Ways of Work (WOW) most if not all teams are remote and geographically dispersed increasing the need for robust tech
Comprehensive business plan with financial projections.
We assist you set up and launch profitable businesses and accelerate their growth in the fastest possible timeframe.
We offer over 120 Company Services, including Company Registration, Shelf Companies, Tax Clearance, VAT Registration, Letter of Good Standing, COID Registration,
We Register Companies, We do SARS Registrations and B-BBEE Certificates, WCA/COIDA Registration.
Secretary Bird provides a wide range of specialist company secretarial services, from new company registrations and amendments to filing annual returns, ensuring
We are Passionate about Entrepreneurship in South Africa. The The Business Plan Pro Team has a DREAM to Kickstart the South African Economy through Funding
StratAlign is a BBBEE Level 2 black empowered management consultancy that focuses on enhancing human potential and performance. Essentially strategic planning
Our fee ranges are given to assist clients in making their decision of whether to proceed with a business plan or not. Micro to small businesses (including
List your Company
Get a Quote
Services by Category
Services by Location
Write a Review
Knowledge Base
How It Works
Password Retrieval
Site Feedback
Are You A Service Provider? Get Leads To Grow Your Business - Join Today »
Member Login
Register New Account
Not a Registered User? Create Free User Account
Are You a Local Business List Your Company Now
Create New Account
Enter Email and Create Password
Join our Mailing List to Receive Marketing Tips
Professional Business Plan Specialists
Get a free no-obligation business plan quote, request a quote for any of our services..
Do you need a Business Plan Quote or wish to enquire about our range of  Business Consulting Services ? Please send us an enquiry using this page's Get a Quote form.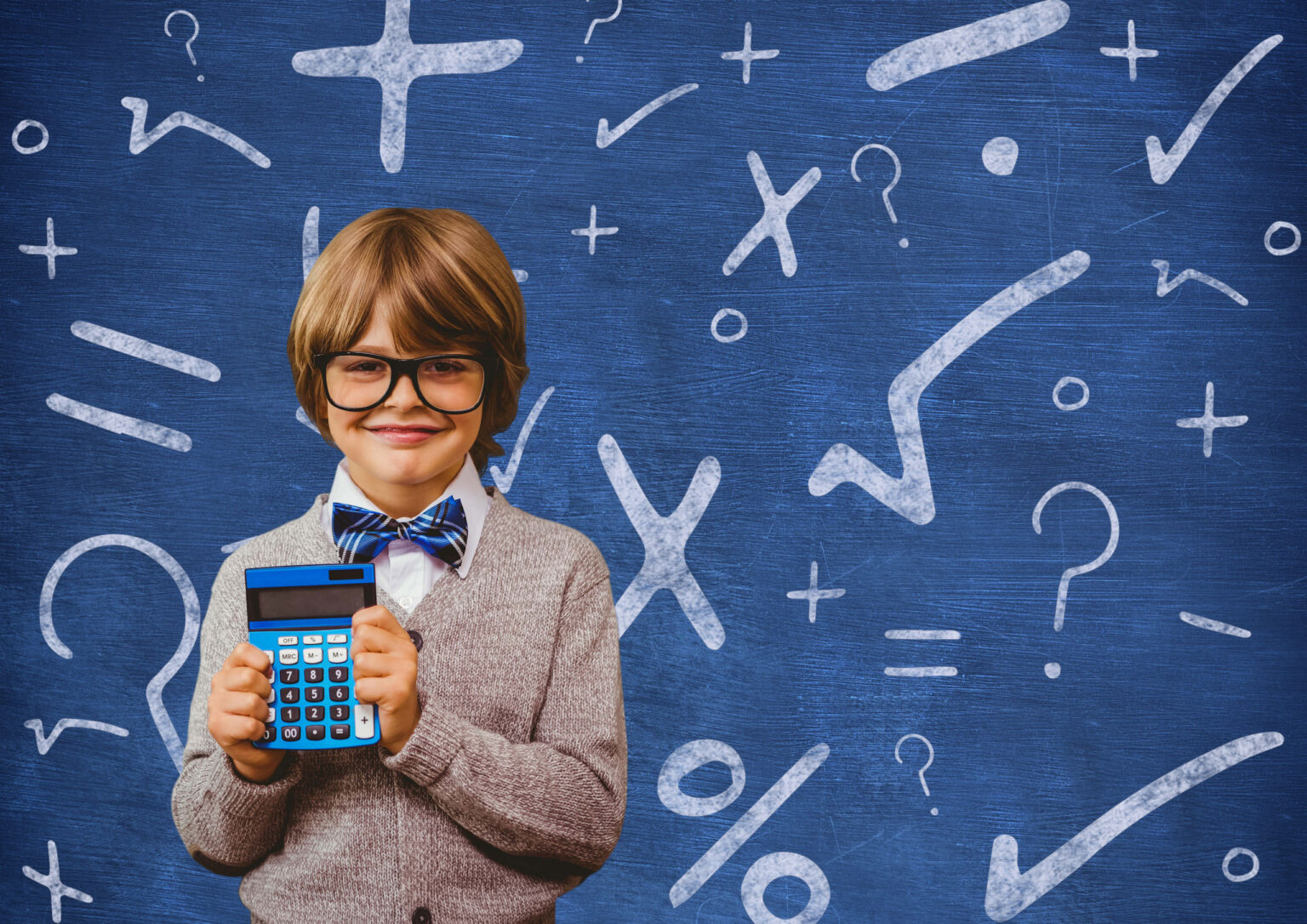 The Business Plan Fee Question...
Thank you for visiting our site. It is our honour to be of service to you and be part of your exciting business journey, whether you are just starting out or already running an existing business.
How much does a Business Plan Cost?  This is a question we get asked daily. JTB Consulting is not an off-the-shelf or template-driven Business Plan Company .
The Business Plan Fee correlates directly to the amount of work necessary to produce a Bankable Business Plan . Moreover, every single client is unique, and their dreams, business idea, and requiremen ts are unique. 
Therefore our  Business Plan Service  is unique.
Many Business Plan Writers use business planning software and templates to help them. They ask you questions, plug the answers you give them into the software or template, and like magic, abracadabra, there's your Business Plan. 
JTB Consulting's approach is different.
Your unique requirements determine a Business Plan Price , the purpose of the Business Plan, the amount of work and consultation required, the complexity of the industry, the business venture, and financial model, and many other factors.
Contact our team today for a free Business Plan Quote . The most important aspect to us is that you receive a Business Plan that is bankable, that makes sense, and that will be realistic, viable, and suitable for you, your investors or your funders.
Complete our Get A Quote form. Our team will review your unique request and contact you should we require clarification regarding any information provided or for any additional information we may need. 
We appreciate you taking the time to consider working with  JTB Consulting , South Africa's #1   Business Planner . 
View some of our Client Testimonials at the link below. Alternatively, you can also read some Professional Recommendations from our Past Clients on our LinkedIn Page.
Finally, feel free to view the  5-Star Reviews  we have received on Google.
Case Studies
Testimonials
Privacy Policy
Request a Quote
2023 JTB Consulting - All Rights Reserved
Subscribe to our Newsletter
Website by Pixelworks
The leading Business Plan Company.
As a leading Business Plan Company , we deliver correctly structured Business Plans with exceptional quality every single time. With extensive industry experience and the latest market insights, our qualified team of Business Plan Consultants are the first choice of serious entrepreneurs.
What we do.
We are South Africa's leading Business Plan Company providing world-class Professional Business Plans to local and international clients, ensuring total satisfaction at every step. With extensive industry experience and the latest market insights, our qualified team of Business Plan Consultants are the first choice of serious entrepreneurs.
Get in touch.
+27 87 133 3997
+27 79 300 8984
Insights from JTB Consulting.
Read our blog for great tips and advice for your startup or business.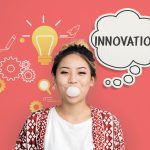 45+ Business Ideas for Success in South Africa: JTB Consulting's 2023 Guide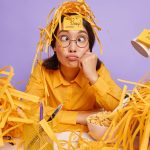 How to Write a Business Plan: JTB Answers Your Top 21 Questions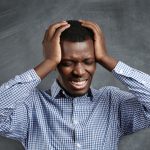 JTB Consulting's Little Big Small Business Handbook for 2023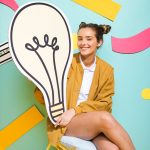 Crafting a Captivating Pitch: How to Pitch a Business Idea with Impact
Media to inspire you on your journey..
We have prepared a collection of videos to  inspire you as you go through your Entrepreneurial Journey. 
Mon - Fri : 08:00 - 17:00
+27 78 829 6680
Request A Quote
BUSINESS PLANS IN JOHANNESBURG
Looking for professional to do a professional business plan in Johannesburg South Africa? ProExcell Consultants have more than five years writing affordable business plans for start up entities, small businesses, entrepreneurs and medium enterprises in South Africa helping them structure their ideas, goals and strategize their operations.
A business Plan is the blueprint of your business, useful when you want to attract partners, investors, start up loans and operational finance to grow your small business.
Professional Business Plan Company in Johannesburg
Why business plan, what are the benefits, why choose us.
Why You Need A Business Plan
Helps Set Out Your Goals
Your business plan is your official and formal statement of your business goals justifying why you are in business and how to achieve your goals.
Sets A Clear Operational, Marketing & Financial Strategy
It helps you clarify direction - what resources needs to be employed, what it is all about, and what it intends to be in the near future.
You Need It To Apply For A Loan
The first thing financiers, banks, loan companies and investors ask before the can bank roll your idea is a properly done business plan detailing how your venture will be profitable.
Its Your Yardstick To Measure Progress
A business plan is a strategic tool to measure if the business is in the right direction and course ensuring that it is meeting all sales, production targets and operational growth milestones.
A Good Business Plan Helps You Plan For The Future
You need a properly done plan to guide your operations, plan what is needed to be done, to be achieved, resources needed and measure how far you can go.
What Are The Benefits Of A Business Plan?
Helps In Applying For Funding
One language any financier understands is a business plan. Therefore, having one will increase your chances of getting your start up loan and business finance. Your business plan is your official and formal statement of your business goals justifying why you are in business and how to achieve your goals.
BUSINESS PLAN QUOTE
Fast registrations.
Want fast online company registrations online for your business?
Need A Professional Business Plan