How to Start a Small Business and Obtain Business Financing
Going into business for yourself is an American tradition as old as the nation. If you have an entrepreneurial bent, chances are, you've considered starting a business. Since the economic recovery from the recession of 2008, millions of Americans have started businesses in every conceivable industry. According to Forbes, the number of businesses that start each month is in the realm of 543,000.
Americans are highly innovative and the trend towards entrepreneurship in the economy illustrates this. A common challenge entrepreneurs face, however, is not knowing where to start. In addition, you might not know how to get financing to fund your business. This guide will show you how to get started and where to find the financing your business needs.
What Does It Take to Start a Business?
Starting a business in many states is a simple process that takes less than a couple of weeks. The legal process of incorporating a business is streamlined so that entrepreneurs can select from common options.
To legally establish your business, you will need to register with the Secretary of State office in your state. This creates your business tax identity so you can pay income taxes and other dues.
Many entrepreneurs choose the easiest path, which is to become a sole proprietor. A sole proprietor is an individual who is identified for tax-filing purposes with the business he or she runs. Advantages to the sole proprietorship model include ease of formation and that the entrepreneur does not need to take on partners.
On the other hand, more complex business structures can give you greater access to capital. These include Limited Liability Corporations (LLCs), private corporations and public corporations. The regulatory and financial reporting requirements are higher with these business types. However, they enable your business to take on more partners and investors.
6 Business Ideas That Are Easier To Start For New Entrepreneurs
Business ideas that require large amounts of capital and equipment are usually tough for new entrepreneurs. In the beginning, it helps if you go with a simpler idea that you can quickly turn into a success. As you become a more seasoned entrepreneur, you will be able to tackle even more challenging ideas.
Some good ideas to start a business for the first-time entrepreneur include:
Landscaper – Tidy and trim people's yards, including lawns, hedges, plants, as well as other foliage.
Photographer – You can take classes on professional photography then contract yourself to take photos at people's weddings, birthdays and other events.
Website Developer – If you know programming, you can become a web development agency, developing websites for clients.
Pet Sitting – This is a low start-up cost business where you take care of other people's pets for a fee.
eBay Seller – You can make a good living buying and selling goods on eBay.
How To Arrange Financing For Your Business
Finding capital is a critical part of making your business work, particularly if it requires large amounts of financing.
The best option is having a low-cost business which you can fund yourself out-of-pocket. If, however, this is not enough, the next best option is to take out a business loan. Approach your local banks and present your business plan and credentials. Your bank will need to see proof that your business works, either through a past track record or current business income.
Other options for financing include friends, family, as well as external investors that include private equity and venture capital.
Avoid These Common Mistakes of Failed Businesses
Each year, countless businesses fail. To be successful in your venture, you'll want to avoid common mistakes of failed businesses. Not preserving positive cash flow can lead to failure. Businesses run on cash flow. Make sure you are collecting your billings on time so you can pay your suppliers and keep doors open. In addition, hire only people of integrity and avoid sloppy hiring.
Marketing and Promoting Your Business to Customers
Customers are the lifeblood of all business. To reach them, you need to invest in advertising, social media, Search Engine Optimization (SEO), and other marketing activities. A popular form of marketing you can carry out regardless of budget is content marketing. You can start a blog that showcases your products and brings customers to you. When it comes to marketing, the more you put in, the more you get back.
Privacy Policy
Terms of Service
© 2023 Ask Media Group, LLC
StudyLink Menu
See all Countries
United Kingdom
Netherlands
Switzerland
Online Learning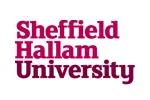 Business Finance, BA (Hons)
Sheffield Hallam University, the United Kingdom
Study options for this course
About business finance, ba (hons) - at sheffield hallam university.
Please visit the Sheffield Hallam University web site for further information.
Entry requirements for this course
Contact Sheffield Hallam University to find course entry requirements.
Courses you may be interested in at other institutions
Below are some suggested courses at other providers that you may also be interested in:
Public Health and Health Promotion MSc
Brunel University London, Online Programmes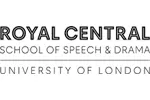 Scenography MA, MFA
Royal Central School of Speech and Drama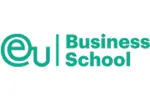 Master in Marketing Master Degree
EU Business School, Munich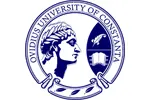 Anglo-American Studies Master Degree
Ovidius University of Constanta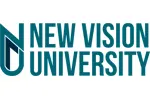 Business Administration MBA
New Vision University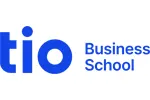 International Tourism Management BA
Tio Business School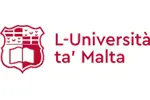 European Business Law - Part-time MA
Faculty of Laws, University of Malta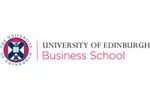 Executive MBA MBA
The University of Edinburgh Business School, University of Edinburgh
Don't meet the entry requirements?
Consider a Foundation or Pathway course at Sheffield Hallam University to prepare for your chosen course: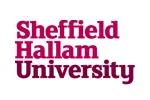 Railway Engineering
Sheffield Hallam University
Working with Children, Young People and Families - Foundation degree
Foundation and Pathway Courses at other institutions
If you do not meet the entry requirements for this course then consider one of these courses from another institution:
English Foundation Program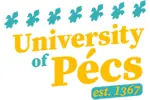 Preparatory Courses in English for Degree Studies (Medical, Business, Architecture and Engineering, Psychology, English and American Studies)
University of Pécs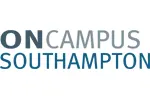 Undergraduate Foundation Programme in Life Sciences
ONCAMPUS Southampton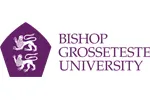 Professional Practice in Special Educational Needs & Disability (Grantham)
Bishop Grosseteste University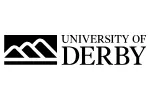 Nursing Associate (direct entry)
University of Derby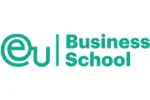 Business Bridging Program
EU Business School, Geneva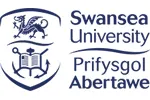 Applied Business Management (Coleg Cambria)
Swansea University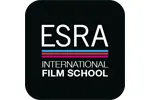 Filmmaking - 1 year
ESRA Film School Paris
Other courses at Sheffield Hallam University
There are 475 other courses listed from Sheffield Hallam University. A selection of these are displayed below:
Creative Writing BA (Hons)
Events Management with Tourism (top-up) BSc (Hons)
Software Development (top up) BSc (Hons)
ACCA Association of Chartered Certified Accountants Fundamental and Professional Levels MSc
Accounting and Finance BA (Hons)
Accounting and Finance MSc
Accounting and Finance - ACCA Fast Track Route ACCA
Advanced Communication Skills Postgraduate Certificate
Related Information
See other universities in Sheffield
Find out more about studying in the United Kingdom
You have successfully registered
Sheffield Hallam University
All courses (412 results)
Student rating This is the overall rating calculated by averaging all live reviews for this uni on Whatuni. (4.0) 885 reviews
Overview Big City / Non campus
Considering attending Sheffield Hallam University? Check out their open days to see the campus for yourself and find out what their own students say about the place in these reviews ...
Filters applied
Accounting, Business & Finance (41)
Architecture, Building & Planning (3)
Art and design (11)
Biology (2)
Chemistry (2)
Communication and Media (18)
Computing & IT (29)
Earth Sciences (1)
Economics (6)
Education (3)
Engineering (15)
English Language (2)
English Literature (1)
Fashion and textiles (2)
Geography (1)
Health and Medicine (32)
History (2)
Hospitality & Catering (7)
Languages (4)
Management (7)
Marketing (11)
Mathematics (2)
Nursing (7)
Paramedical Services (3)
Pharmacology (1)
Physics (2)
Police Services (2)
Politics (2)
Psychology and Counselling (10)
Social Work (3)
Sociology (10)
Sports & Leisure (2)
Theatre & Dramatic Arts (3)
Travel and Tourism (7)
Study level
Undergraduate
Foundation degree
Postgraduate
All study modes
Distance/online
Our top picks
CUG ranking
Employment rate
[0] Unis/courses added
Accounting and Finance BA (Hons)
College Of Business Technology And Engineering
3 years full time / 4 years sandwich
Law, Corporate Governance And Ethics (20 credits)
Management Accounting (20 credits)
Financial Analysis For Business (20 credits)
Business Economics (20 credits)
Developing Professional And Academic Skills (20 credits)
Accounting and Finance with Foundation Year BA (Hons)
4 years full time / 5 years sandwich
Contemporary Issues (20 credits)
Introduction To Business (20 credits)
Self And Stakeholder Management (20 credits)
Organisation Management And Delivery 2 (20 credits)
Organisation Management And Delivery 1 (20 credits)
Acting and Performance (top up) BA
1 years full time
Change Makers' Festival (60 credits)
Acting and Performance BA (Hons)
College Of Social Sciences And Arts
Performance Commission (40 credits)
Media For Acting And Performance (40 credits)
Acting Ensemble (40 credits)
Acting and Performance with Foundation Year BA (Hons)
Talent Accelerator (120 credits)
Aerospace Engineering BEng (Hons)
Applied Engineering Mathematics (20 credits)
Aerodynamic Principles (20 credits)
Aircraft System And Avionics (20 credits)
Aerospace Materials And Manufacturing Processes (20 credits)
Principles Of Solid Mechanics And Dynamics (20 credits)
Aerospace Engineering MEng
5 years sandwich
Aerospace Engineering with Foundation Year BEng (Hons)
Functions And Calculus (20 credits)
Fundamental Engineering Principles (20 credits)
Foundation Mathematics 1 (20 credits)
Fundamentals Of Materials And Manufacturing (20 credits)
Engineering Investigations (20 credits)
Airline and Airport Management (top up) BSc
Aviation Consultancy Experience (40 credits)
Strategic Management For Airlines And Airports (20 credits)
Research Project (20 credits)
Airport Planning And Development (20 credits)
Safety And Security Management In Aviation (20 credits)
Airline and Airport Management BSc
Applied Academic Skills (20 credits)
Finance and Data Interpretation (20 credits)
Marketing and Consumer Behaviour for the Aviation Industry (40 credits)
Introduction To The Aviation Industry (40 credits)
Uni rankings and ratings
Cug ranking complete university guide ranking source: complete university guide 2024 63rd, student stats source: hesa , 2021 (note: only applies to undergraduate records), graduate prospects source: dlhe , 2021.
% IN JOB OR FURTHER STUDY
Student numbers Source: HESA , 2021 (note: only applies to undergraduate records)
TOTAL UNDERGRADUATE STUDENTS
Student reviews
Course-wise I can have no complaints, all lecturers do their best to get all students good marks and if they put in the effort everyone...
Course-wise I can have no complaints, all lecturers do their best to get all students good marks and if they put in the effort everyone should be fine. Most of the utilities are okay but the gyms at both campuses are not big enough for the amount of student
Good ambience with best teaching faculties
Improve the course content and add more work experience type of education.
YOUR UCAS POINTS 0
ANNOUNCEMENTS: Fill in our quick survey about your future university plans for a chance to win a £75 Amazon Gift Card!
ANNOUNCEMENTS: Find out more about the University of West London and our course offer at our next Open Day: Saturday 18 November - BOOK NOW!
Business and Financial Management BA (Hons) Sheffield Hallam University
On campus - Main Site
Sep 19, 2022 Full-time - 3 years
Sep 19, 2022 Part-time - 4 years
Key Course Facts
Salary of graduates in finance, banking, corporate finance, fintech.
Important: Salary data below is not course specific, but contains data of all students of Business Studies at the university. Due to data collection methodology, salary data is mainly based on data related to undergraduate students .
Salary of all UK Graduates of Finance, Banking, Corporate Finance, Fintech
Course description.
Please note that the information provided relates to the current academic year and is subject to change without notice by Sheffield Hallam University. Please check the Sheffield Hallam University website for the latest information.
Course summary
Develop specialist financial knowledge in areas such as global financial markets, risk management and corporate governance.
Learn how to understand, interpret and critically evaluate financial information, as well as build skills in business management – vital for careers in management at senior levels and beyond.
Have the opportunity to work or study abroad with the possibility of funding through the Erasmus+ programme (until 2023) or the Turing Scheme.
The overall aim is to give you a sound training in business and to focus on the importance of finance and financial markets in helping to build successful, profitable and sustainable businesses.
How you learn
All our courses are designed around a set of key principles based on engaging you with the world, collaborating with others, challenging you to think in new ways, and providing you with a supportive environment in which you can thrive.
The course takes a highly practical approach to learning and teaching. For this reason learning takes place in a wide variety of settings.
You learn through
engaging with real-world business problems
presenting to business entrepreneurs and owners
one-on-one coaching with tutors
collaborative team working on live projects
There are opportunities to study abroad at one of our partner universities with the possibility of funding through the Erasmus+ programme (until 2023) or the Turing Scheme.
Applied learning Work placements
You will have the opportunity to arrange a year-long work placement in between your second and third years. This gives you a real-world experience to prepare you for your future career.
Live projects
You meet business entrepreneurs with real-world business problems and under the guidance of tutors are expected to study and propose workable solutions to the client organisations.
What You Will Learn
Programme content: As a student of Business and Financial Management, BA (Hons) you will study the following course modules.
Customers And Markets
Developing professional and academic skills, financial analysis for business, introduction to financial management, people and organisations in context, applied financial management, applied professional skills, international financial management, performance measurement and operations, risk management, business and financial management, consultancy project, corporate governance regulations and ethics, global financial markets, mergers and acquisitions, strategy projects and people, jobs & career perspectives.
15 months after graduation, graduates of this course were asked about what they do and, if they are working, about their current job and their perspectives.
What graduates are doing after 15 months
Current jobs, job in line with future plans, utilise skills from studies, work is meaningful, required skill level of job after 15 months, % skilled jobs, jobs of graduates of this course (15 months after graduation).
Example below based on all graduates of Business and Financial Management BA (Hons) at Sheffield Hallam University
Grading & Study Time
Assessment methods, study time distribution, entry requirements / admissions, minimum required ucas tariff.
This must include at least 64 points from 2 A Levels or equivalent BTEC qualifications. For example: BBC at A Level. DMM in BTEC Extended Diploma. A combination of qualifications, which may include AS levels, EPQ and general studies.
UCAS Tariff of Accepted Students for this course
Qualification requirements.
Access to HE Diploma with at least 45 credits at level 3 and 15 credits at level 2. At least 15 level 3 credits must be at merit grade or above, from a QAA-recognised Access to HE course, or an equivalent Access to HE certificate.
Please note the University will only admit students who are aged 18 or over at the point of enrolment.
English language requirements
Ucas sponsorship information, tuition fees business and financial management ba (hons), additional fee information, average student cost of living in the uk.
London costs approx 34% more than average, mainly due to rent being 67% higher than average of other cities. For students staying in student halls, costs of water, gas, electricity, wifi are generally included in the rental. Students in smaller cities where accommodation is in walking/biking distance transport costs tend to be significantly smaller.
How to apply
Application deadline:.
January 1, 2024
This is the deadline for applications to be completed and sent for this course. If the university or college still has places available you can apply after this date, but your application is not guaranteed to be considered.
Possible Entry Points:
year 1 (Default entry point)
University Rankings
Positions of sheffield hallam university in top uk and global rankings., about sheffield hallam university.
Founded in 1969, Sheffield Hallam University is located in the city of Sheffield, in the Yorkshire and the Humber region of England. Sheffield is the UK's fifth largest urban centre, 60% of which consists of vibrant green spaces such as city parks, gardens and countryside. SHU prides itself on the important position it occupies in Sheffield as a pillar of the local economy, workforce, and infrastructure. This is reflected in the fact that almost half of this university's enrolled students are from low-income backgrounds.
List of 427 Bachelor and Master Courses from Sheffield Hallam University - Course Catalogue
Student composition of Sheffield Hallam University
Where is this programme taught.

Similar courses
We value your privacy
We use cookies to allow this site to work for you, improve your user experience, and to serve you advertising tailored to your interests. Let us know if you agree to all cookies. You can manage your preferences at any time
Your Privacy
We use cookies, which are small text files placed on your computer, to allow the site to work for you, improve your user experience, to provide us with information about how our site is used, and to deliver personalised ads which help fund our work and deliver our service to you for free.
The information does not usually directly identify you, but it can give you a more personalised web experience.
You can accept all, or else manage cookies individually. However, blocking some types of cookies may affect your experience of the site and the services we are able to offer.
You can change your cookies preference at any time by visiting our Cookies Notice page. Please remember to clear your browsing data and cookies when you change your cookies preferences. This will remove all cookies previously placed on your browser.
For more detailed information about the cookies we use, or how to clear your browser cookies data see our Cookies Notice
Manage consent preferences
These cookies are necessary for the website to function and cannot be switched off in our systems.
They are essential for you to browse the website and use its features.
You can set your browser to block or alert you about these cookies, but some parts of the site will not then work. We can't identify you from these cookies.
These help us personalise our sites for you by remembering your preferences and settings. They may be set by us or by third party providers, whose services we have added to our pages. If you do not allow these cookies, then these services may not function properly.
These cookies allow us to count visits and see where our traffic comes from, so we can measure and improve the performance of our site. They help us to know which pages are popular and see how visitors move around the site. The cookies cannot directly identify any individual users.
If you do not allow these cookies we will not know when you have visited our site and will not be able to improve its performance for you.
These cookies may be set through our site by social media services or our advertising partners. Social media cookies enable you to share our content with your friends and networks. They can track your browser across other sites and build up a profile of your interests. If you do not allow these cookies you may not be able to see or use the content sharing tools.
Advertising cookies may be used to build a profile of your interests and show you relevant adverts on other sites. They do not store directly personal information, but work by uniquely identifying your browser and internet device. If you do not allow these cookies, you will still see ads, but they won't be tailored to your interests.
Popular universities
University of Kent
University of East Anglia UEA
University of Chester
Coventry University
University of Aberdeen
University of Portmouth
Nottingham Trent University
University of Sunderland
London Metropolitan University
London South Bank University
University of East London
BROWSE ALL UNIVERSITIES
Course search
Popular undergraduate courses.
Computer Science
LLB Bachelor of Laws
Biomedical Sciences
Physiotherapy
Sports Science
Open days search
Upcoming open days.
Heriot-Watt University
Escape Studios
University of Central Lancashire
Leeds Trinity University
University of Wolverhampton
De Montfort University
Article search
Popular articles.
Guide to UCAS Hub
Alternatives to medicine and surgery
What's a university open day
Tips for writing your personal statement
Types of degree in the UK
BROWSE ALL ARTICLES
Popular topics
Choosing what to study
Choosing where to study
Applying to university
League tables
Student life - after you start
Accounting & Finance
SUBJECT LEAGUE TABLE 2024
Accountants record, classify, summarise, interpret, and communicate a business's financial information. Our Accounting & Finance university rankings are a list of the best universities for Accounting & Finance in the UK and include Banking, Financial Risk, and Investment courses. You can use the various filters on our Accounting & Finance league table to find courses based on the factors you find important. You can search by region, entry standards, student satisfaction, graduate prospects, and more. You can then compare your search results and decide which Accounting & Finance courses you'd like to apply for.
OTHER LEAGUE TABLES
University League Tables
Arts, Drama & Music League Table
Download league tables
QUICK LINKS
Methodology
University ranking
University name
Overall score
Entry standards
Student satisfaction
Research quality
Graduate prospects
1 1 2 3 3 2 4 7 5 5 6 2 7 5 8 9 10 4 11 8 12 5 13 1 14 2 15 16 2 17 5 18 7 19 6 20 3 21 22 7 23 24 7 25 10 26 2 27 1 28 2 29 5 30 10 31 3 32 13 33 1 34 9 35 2 36 3 37 5 38 2 39 27 40 3 41 22 42 15 43 2 44 9 45 3 46 29 47 11 48 10 49 15 50 12 51 4 52 16 53 4 54 4 55 19 56 10 57 1 58 22 59 60 11 61 1 62 18 63 9 64 3 65 13 66 12 67 6 68 15 69 1 70 1 71 14 72 16 73 21 74 2 75 4 76 1 77 New 78 27 79 15 80 1 81 26 82 8 83 3 84 13 85 10 86 23 87 16 88 8 89 24 90 6 91 4 92 7 93 20 94 3 95 3 96 8 97 3 98 48 99 18 100 1 101 8 102 20 103 14 104 12
London School of Economics and Poli... VIEW COURSES University of Bath VIEW COURSES University of Warwick VIEW COURSES University of Glasgow VIEW COURSES University of Manchester VIEW COURSES University of Leeds VIEW COURSES The University of Edinburgh VIEW COURSES University of Exeter VIEW COURSES Queen's University Belfast VIEW COURSES University of Strathclyde VIEW COURSES Durham University VIEW COURSES King's College London, University o... VIEW COURSES City, University of London VIEW COURSES Loughborough University VIEW COURSES University of Liverpool VIEW COURSES University of Bristol VIEW COURSES University of Southampton VIEW COURSES Newcastle University VIEW COURSES Cardiff University VIEW COURSES Lancaster University VIEW COURSES University of Nottingham VIEW COURSES University of Birmingham VIEW COURSES Heriot-Watt University VIEW COURSES University of Aberdeen VIEW COURSES University of East Anglia UEA VIEW COURSES GET PROSPECTUS University of Sheffield VIEW COURSES Aston University, Birmingham VIEW COURSES University of Surrey VIEW COURSES University of Reading VIEW COURSES Ulster University VIEW COURSES Swansea University VIEW COURSES Royal Holloway, University of Londo... VIEW COURSES Queen Mary University of London VIEW COURSES Nottingham Trent University VIEW COURSES Bangor University VIEW COURSES University of Sussex VIEW COURSES University of Leicester VIEW COURSES Northumbria University, Newcastle VIEW COURSES Aberystwyth University VIEW COURSES University of Kent VIEW COURSES University of Dundee VIEW COURSES University of Stirling VIEW COURSES Glasgow Caledonian University VIEW COURSES Liverpool John Moores University VIEW COURSES University of Portsmouth VIEW COURSES University of Chester VIEW COURSES University of Lincoln VIEW COURSES SOAS University of London VIEW COURSES University of Plymouth VIEW COURSES University of Worcester VIEW COURSES Robert Gordon University VIEW COURSES Manchester Metropolitan University VIEW COURSES Keele University VIEW COURSES Bristol, University of the West of ... VIEW COURSES Bournemouth University VIEW COURSES University of Essex VIEW COURSES Cardiff Metropolitan University VIEW COURSES University of Bradford VIEW COURSES Kingston University VIEW COURSES Oxford Brookes University VIEW COURSES Brunel University London VIEW COURSES University of Hull VIEW COURSES University of Huddersfield VIEW COURSES Liverpool Hope University VIEW COURSES University of Hertfordshire VIEW COURSES University of Greenwich VIEW COURSES University of Brighton VIEW COURSES Sheffield Hallam University VIEW COURSES Leeds Beckett University VIEW COURSES University of Westminster, London VIEW COURSES University of Salford VIEW COURSES Birmingham City University VIEW COURSES University of Roehampton VIEW COURSES Edge Hill University VIEW COURSES Coventry University VIEW COURSES Canterbury Christ Church University VIEW COURSES University of Buckingham VIEW COURSES Edinburgh Napier University VIEW COURSES York St John University VIEW COURSES De Montfort University VIEW COURSES Teesside University, Middlesbrough VIEW COURSES London South Bank University VIEW COURSES University of South Wales VIEW COURSES University of East London VIEW COURSES University of West London VIEW COURSES Abertay University VIEW COURSES Solent University (Southampton) VIEW COURSES University of Winchester VIEW COURSES University of Derby VIEW COURSES University of Gloucestershire VIEW COURSES Middlesex University VIEW COURSES University of Northampton VIEW COURSES University of Central Lancashire VIEW COURSES London Metropolitan University VIEW COURSES University of Sunderland VIEW COURSES Leeds Trinity University VIEW COURSES University of Chichester VIEW COURSES University of Bolton VIEW COURSES University of Wolverhampton VIEW COURSES University of the West of Scotland VIEW COURSES University of Bedfordshire VIEW COURSES Anglia Ruskin University VIEW COURSES Staffordshire University VIEW COURSES Buckinghamshire New University VIEW COURSES
100% 98% 96% 96% 96% 96% 93% 93% 93% 93% 93% 93% 92% 92% 91% 91% 91% 91% 91% 91% 90% 90% 89% 89% 89% 88% 88% 88% 88% 87% 87% 86% 85% 84% 84% 84% 83% 82% 82% 82% 82% 82% 82% 81% 81% 81% 81% 81% 81% 80% 80% 79% 79% 79% 79% 78% 78% 78% 78% 77% 77% 77% 77% 77% 76% 76% 76% 75% 75% 75% 75% 75% 74% 74% 74% 74% 74% 74% 73% 73% 73% 73% 72% 72% 72% 72% 72% 71% 71% 71% 71% 70% 70% 70% 69% 68% 68% 67% 67% 67% 67% 67% 63% 59%
80% 74% 75% 100% 73% 71% 90% 68% 73% 91% 65% 75% 68% 66% 64% 69% 65% 67% 67% 62% 68% 65% 85% 79% 60% 62% 60% 58% 60% 57% 56% 58% 67% 55% 45% 55% 54% 63% 53% 52% 70% 77% 78% 53% 52% 54% 51% 55% 50% 52% 69% 56% 50% 49% 48% 51% 50% 51% 48% 47% 52% 52% 52% 49% 49% 50% 45% 49% 50% 51% 53% 53% 46% 56% 50% 44% n/a 64% 44% 45% 44% 46% 48% 48% 48% n/a 50% 51% 47% 53% 45% 46% 51% 35% 52% n/a 49% 52% 42% 56% 46% 41% 41% 30%
83% 82% 85% 75% 80% 80% 76% 82% 78% 81% 84% 83% 80% 78% 84% 75% 81% 78% 70% 81% 72% 79% 72% 81% 79% 78% 78% 79% 81% 84% 80% 80% 76% 83% 88% 79% 75% 80% 88% 77% 77% 77% 82% 84% 83% 80% 80% 66% 82% 86% 87% 79% 76% 78% 78% 77% 79% 71% 83% 78% 77% 78% 77% 78% 78% 82% 75% 75% 80% 74% 74% 76% 80% 82% 81% 76% 80% 78% 80% 79% 76% 80% 83% 87% 91% 77% 82% 80% 82% 72% 78% 79% 79% 83% 82% 86% 82% 85% 85% 79% 78% 78% 79% 77%
89% 87% 88% 85% 87% 86% 85% 87% 77% 82% 83% 87% 88% 81% 85% 80% 81% 77% 83% 85% 79% 83% 76% 74% 85% 81% 77% 83% 79% 80% 76% 78% 83% 72% 73% 81% 79% 70% 65% 75% 70% 75% 67% 61% 76% 64% 70% 78% 70% 56% 64% 77% 69% 69% 65% 76% 61% 76% 65% 69% 68% 73% 66% 59% 70% 70% 68% 64% 56% 74% 66% 59% 73% 64% 72% 63% n/a 63% 56% 61% 65% 65% 57% 58% n/a n/a n/a n/a 59% 54% 79% 30% 67% 65% n/a n/a 44% 38% 65% 54% n/a 79% n/a n/a
94% 90% 88% 86% 92% 95% 80% 87% 87% 80% 79% n/a 79% 85% 71% 81% 72% 84% 89% 78% 87% 71% 76% 75% 77% 77% 77% 77% 77% 78% 75% 75% 57% 64% 73% 63% 69% 61% 58% 68% 68% 57% 64% 64% 54% 74% 66% n/a 65% 64% 58% 44% 60% 60% 67% 53% 65% 47% 68% 60% 50% 56% 57% 50% 50% 49% 68% 55% 53% 50% 43% 42% 44% 50% 51% 52% 58% 54% 68% 53% 56% 34% 68% 42% 49% 45% 40% 78% 28% 45% 52% 37% 35% 58% 50% 56% 70% 33% 27% 48% 47% 46% 42% 54%
This table was first published on 7 June 2023.
Read the University and subject tables methodology to find out where the data comes from, how the tables are compiled and explanations of the measures used.
All measures used to compile the tables are available on the full table view. Maximum scores for the measures:
Overall score: maximum score of 1000
Entry standards: no maximum score
Student satisfaction: maximum score of 5
Research quality: maximum score of 4
Continuation: maximum score of 100
Graduate prospects – outcomes: maximum score of 100
Graduate prospects – on track: maximum score of 100
The following institutions have courses in this subject but insufficient data to be included in the ranking:
- Birmingham Newman University
- Plymouth Marjon University
- University of York
- University of the Highlands and Islands (UHI)
- Wrexham University
Filter by region
East Midlands
East of England
North East England
North West England
Northern Ireland
South East England
South West England
West Midlands
Yorkshire and the Humber
Subject league tables
Aeronautical & Aerospace Engineering
African & Middle Eastern Studies
Agriculture & Forestry
American Studies
Anthropology
Archaeology
Architecture
Art & Design
Asian Studies
Biological Sciences
Business & Management Studies
Celtic Studies
Chemical Engineering
Childhood & Youth Studies
Civil Engineering
Communication & Media Studies
Complementary Medicine
Counselling, Psychotherapy & Occupational Therapy
Creative Writing
Drama, Dance & Cinematics
Electrical & Electronic Engineering
Food Science
Forensic Science
General Engineering
Geography & Environmental Science
Health Studies
History of Art, Architecture & Design
Iberian Languages
Information Technology & Systems
Land & Property Management
Linguistics
Manufacturing & Production Engineering
Materials Technology
Mathematics
Mechanical Engineering
Medical Technology & Bioengineering
Optometry, Ophthalmics & Orthoptics
Paramedic Science
Pharmacology & Pharmacy
Physics & Astronomy
Russian & East European Languages
Social Policy
Social Work
Speech & Language Therapy
Theology & Religious Studies
Tourism, Transport, Travel & Heritage Studies
Town & Country Planning and Landscape Design
Veterinary Medicine
CHOOSE A REGION
University group, choose a group.